I found my old projector study pics and video in my computer.
I really not sure where to post or who interested in, if anyone interested in or found this useful, move to wherever appropriate thread group please.
Ok, here is start point.
have you ever wondered looking at beam projection pattern from projector onto headlight lens..."it's kinda wired shape, how this develop into wide beam pattern?"
"Which part is reflected by which part of bowl? "etc..
So I did test.
I used Acura MDX h11 halogen projector for testing.
Typical Koito H11 halogen projector.
I would say most of projector bowl can be broke down into 3 section( some has 4 block, some has more complicated structure )
Analyzing by simplified concept should give us general idea of how beam pattern mix is processed.
First, I labeled top half of bowl as A, left bottom(looking into bowl) as B and right bottom as C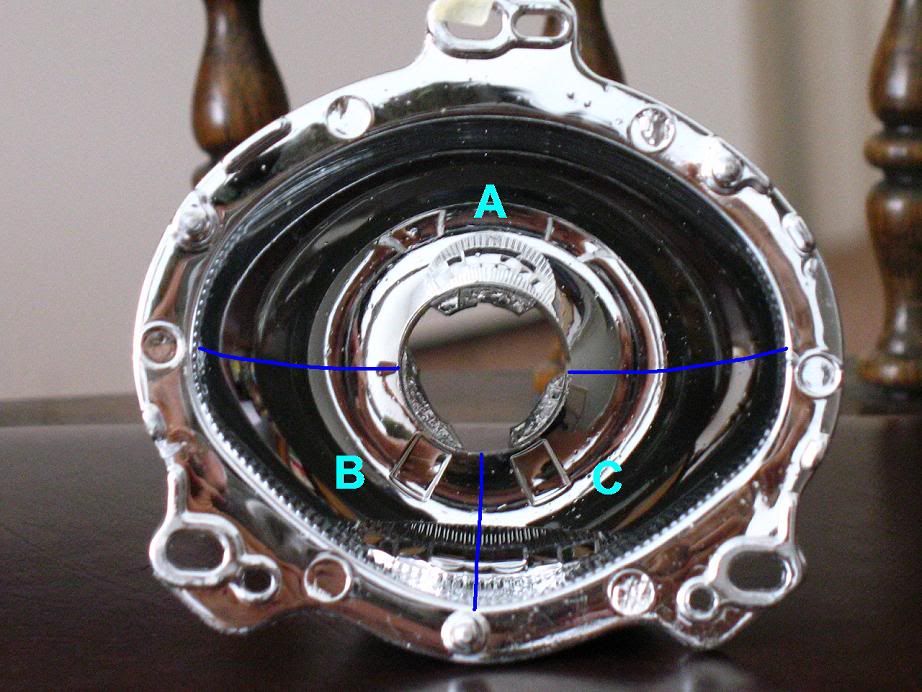 Then tested how each section of bowl correspond to output pattern. I used masking tape to cover section.(it worked pretty well!)
Here is output pattern from section A only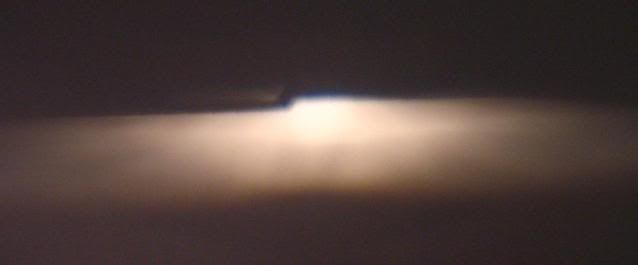 Looks like most of beam pattern general shape is formed by top half of reflector bowl.
Output pattern from section B only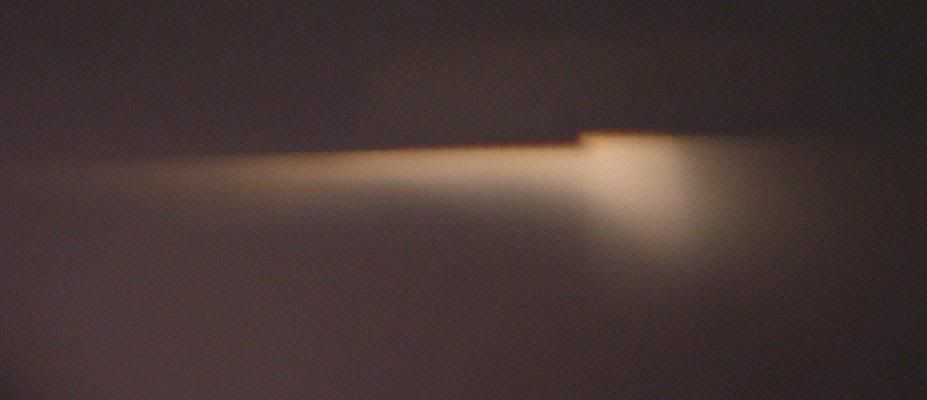 Output pattern from section C only

looks like bottom half of bowl giving "along cut-off"' line focus and side stretch.
This is B+C bottom half output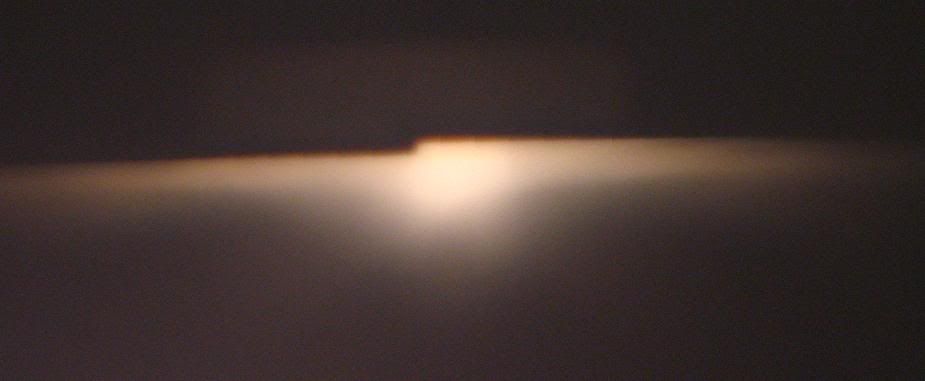 Next part is how each beam pattern shoot out from projector lens and how it develops over distance.
A only
B only
C only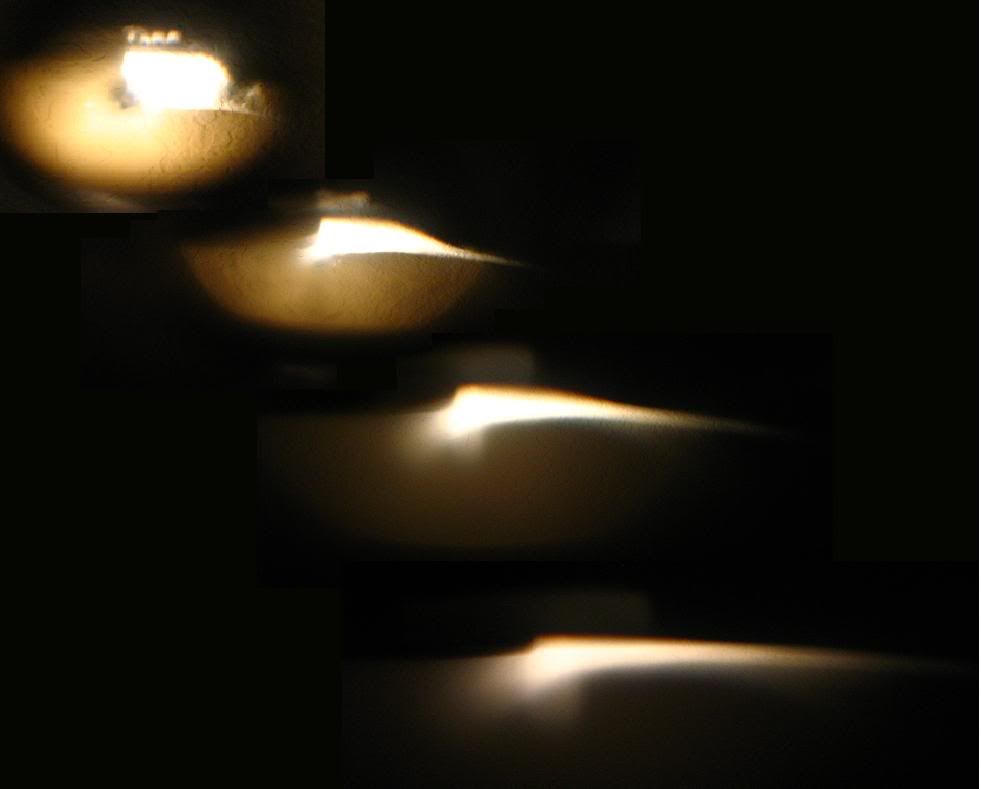 Small dots looking lights is from block patterned part of bowl. This part mostly go through rectangular finder to light up signs etc..
And look like bottom front of bowl, where wave groove are formed is the part isn't used as light output.
Next is movie clips for top and bottom beam pattern development over distance.
top only( A)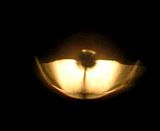 Bottom only( B+C)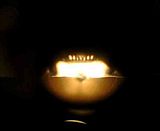 And here is A+B+C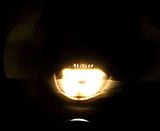 I removed cut-off shield to see how beam mix changes compare to one above.
A=B+C without cut-off shield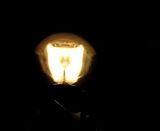 This is bottom half(B+C) without cut-off shield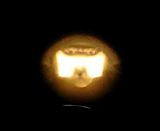 Extra tests,
I had clear, Fresnel and frost lens for this projector.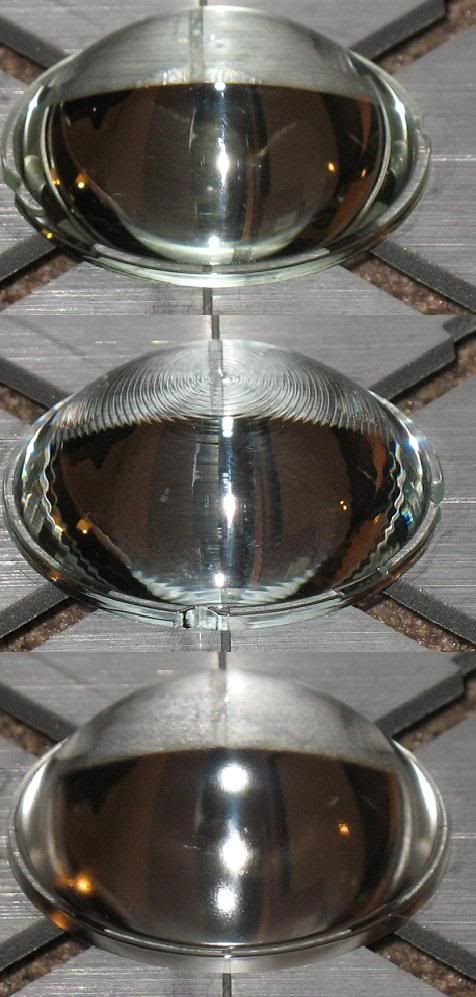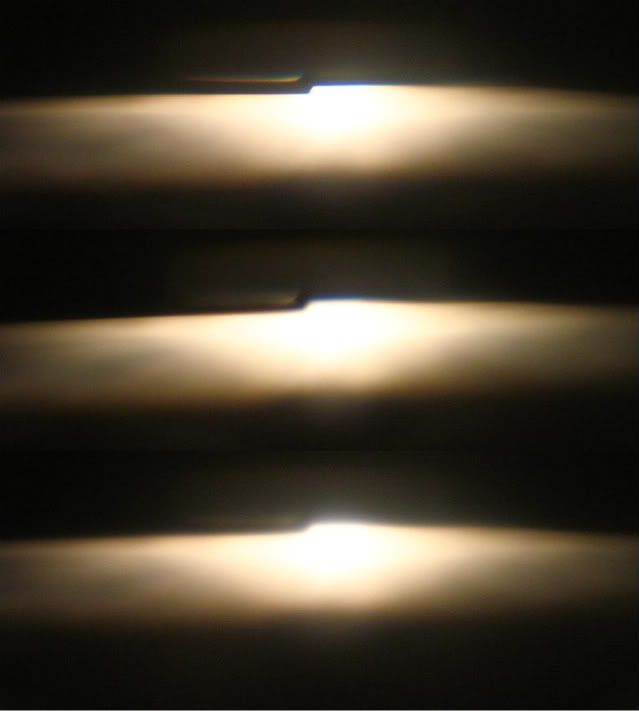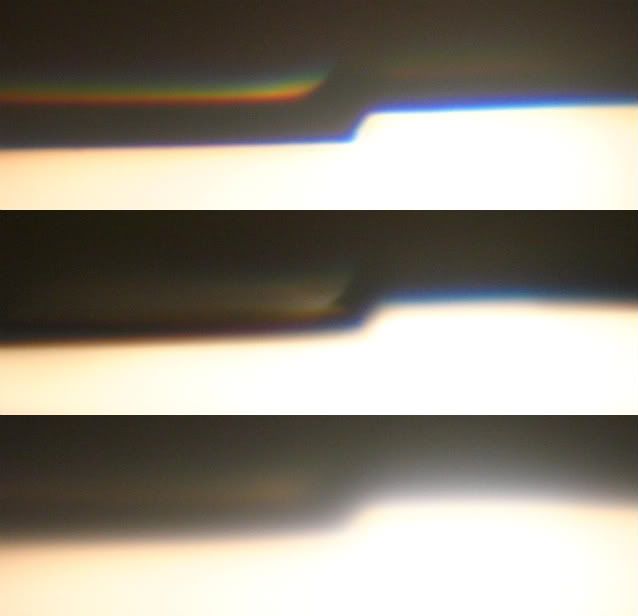 Hope someone find this somewhat useful when modifying projector/bowl!