A fellow member on Detailers Club Norway approached me with a problem.
His 2001 Mercedes-Benz E class with badly oxydized headlight lenses was in dire need of a lighting upgrade, so he bought a set of Depo projector headlights for his model. These came with E55 H7 halogen projectors, which are rather crap. He has read a bit here on HID Planet and found that the EvoX-R should be a direct swap, and bought a pair of those along with a pair of new XB35 ballasts and bulbs from TRS.
Full of enthusiasm and self-confidence he then attempted to do the retrofit himself, but after getting the lens off and butyl onto everything, getting the halogen projector out and seeing that the EvoX-R wasn't a direct swap at all, he realized he was in way over his head and needed help.
So he contacted me to ask if I could pick it up where he left off. We met, I had a look and decided that this wasn't hard to do. With Christmas rapidly approaching we agreed that the lights would be done sometime out in January.
The starting point: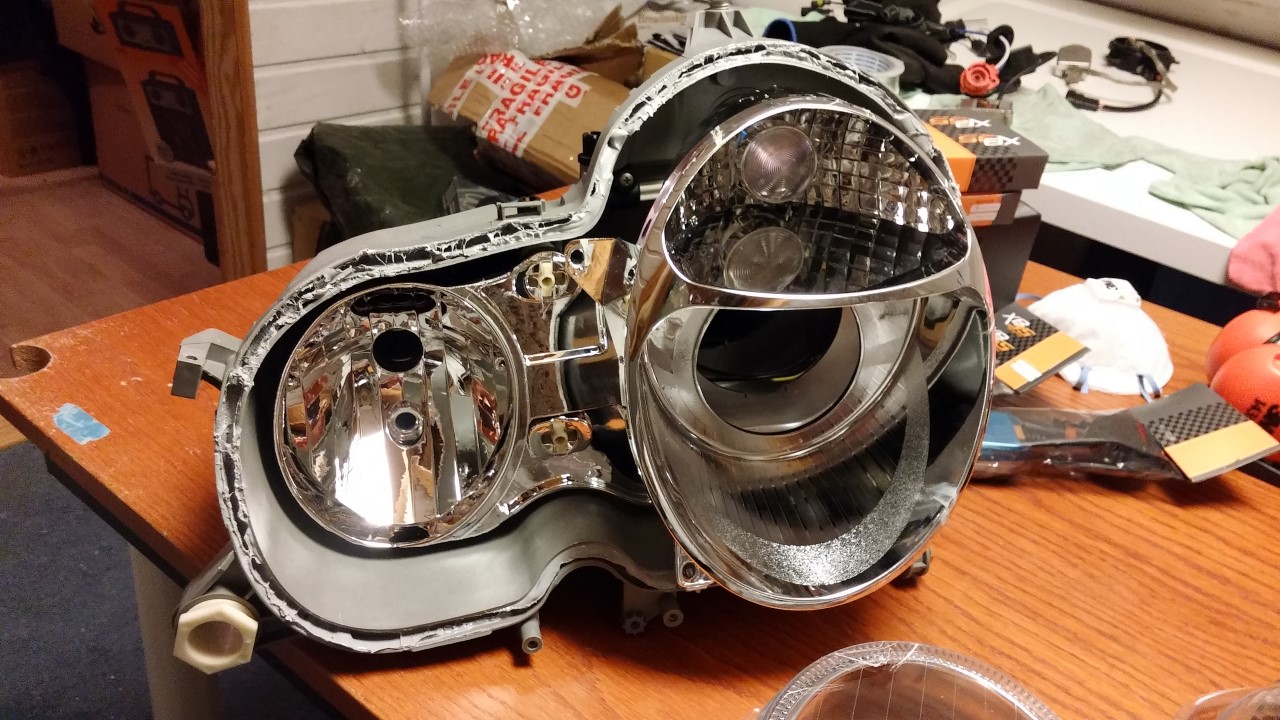 Butyl on the chrome bezel: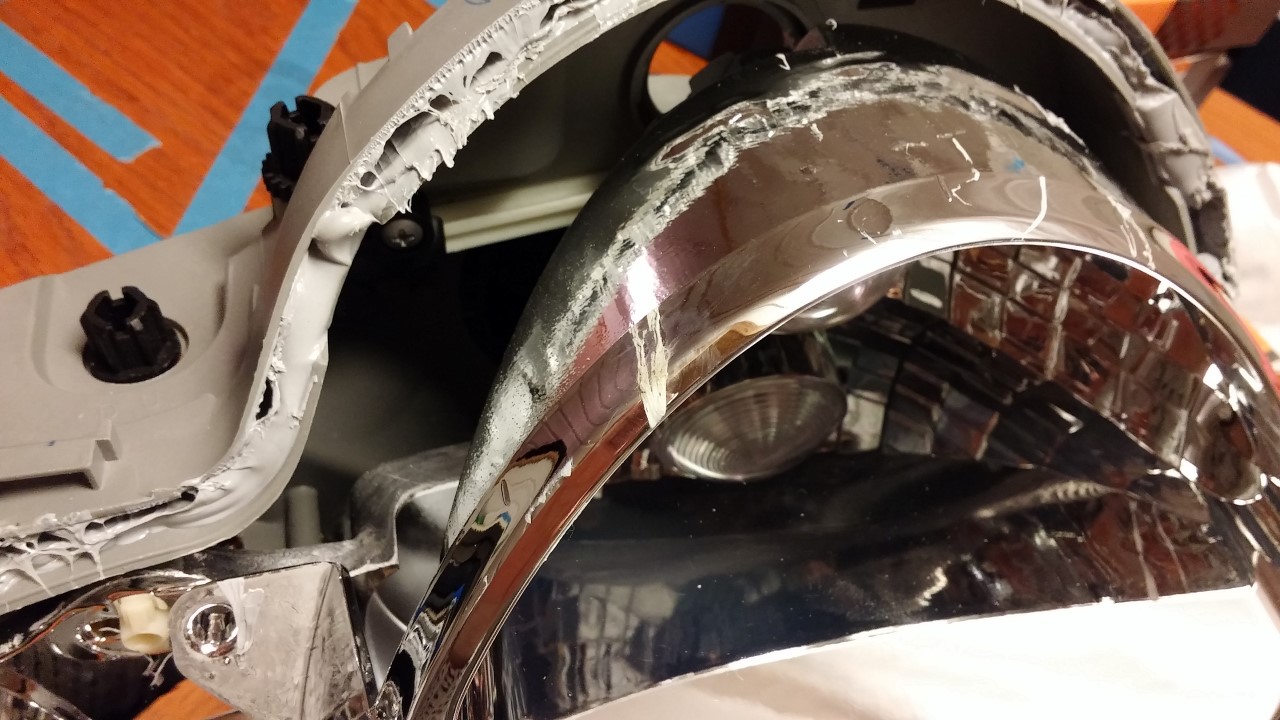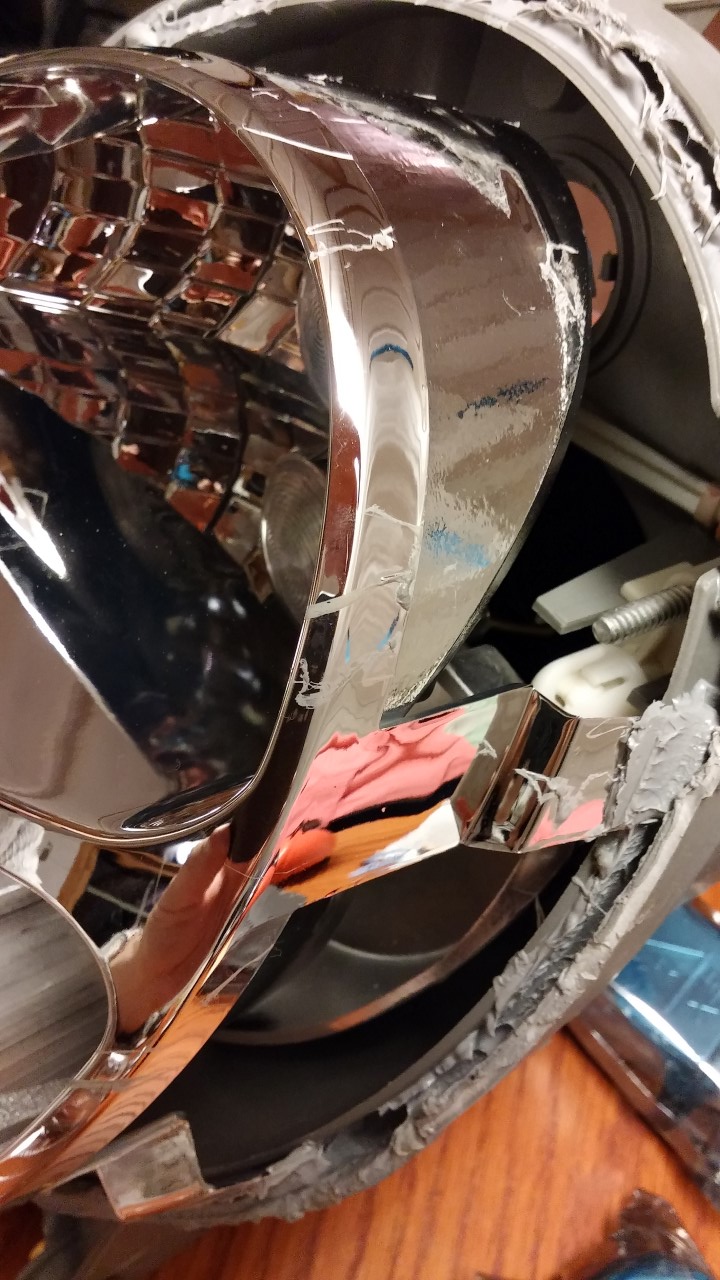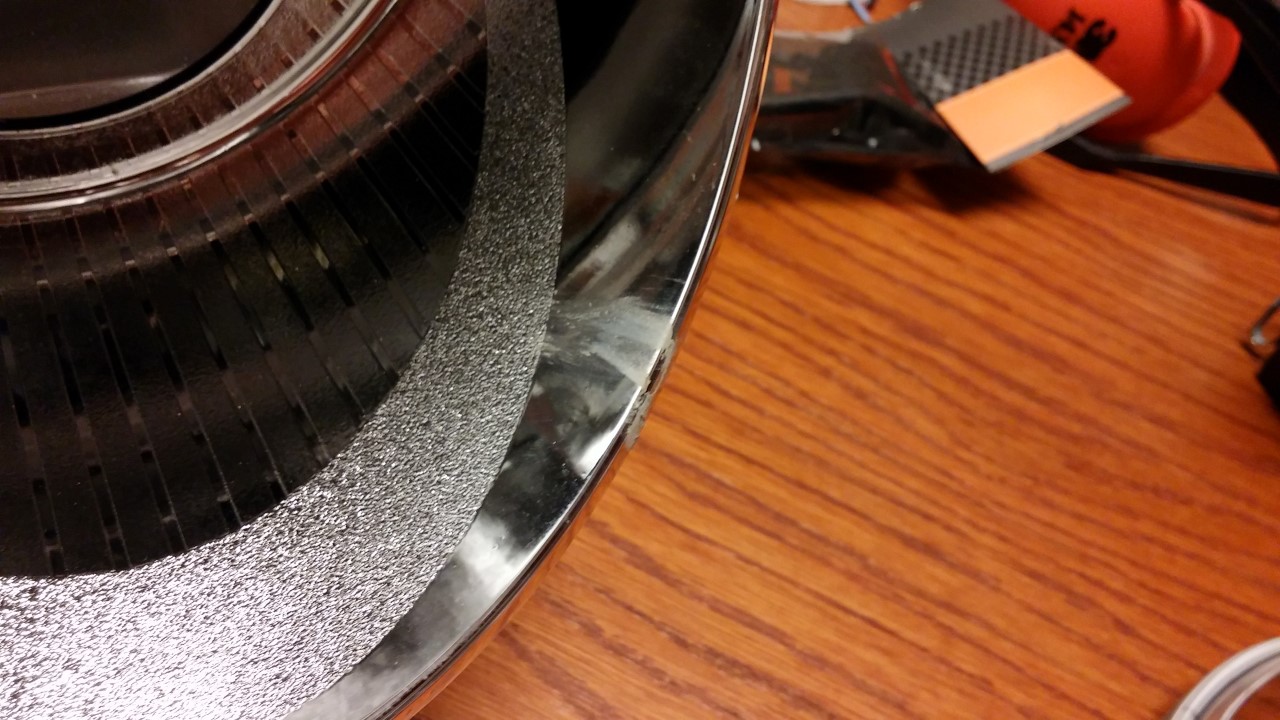 Butyl on the outside of the lens: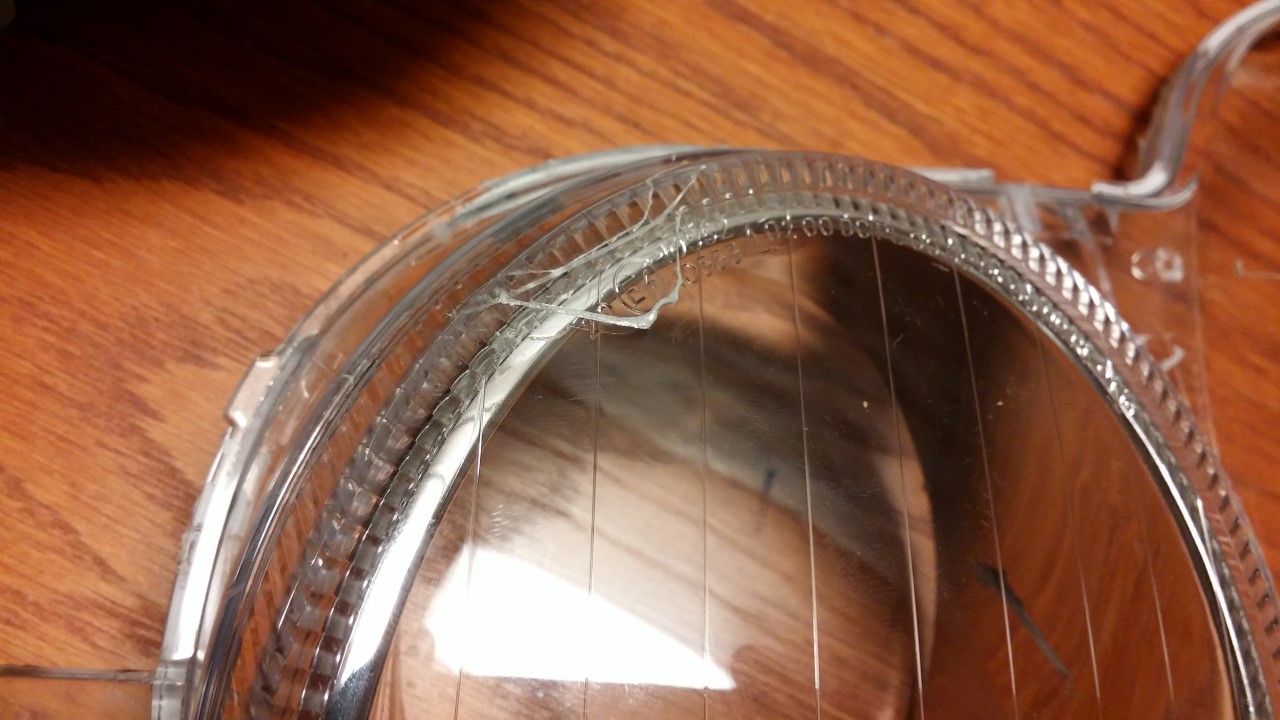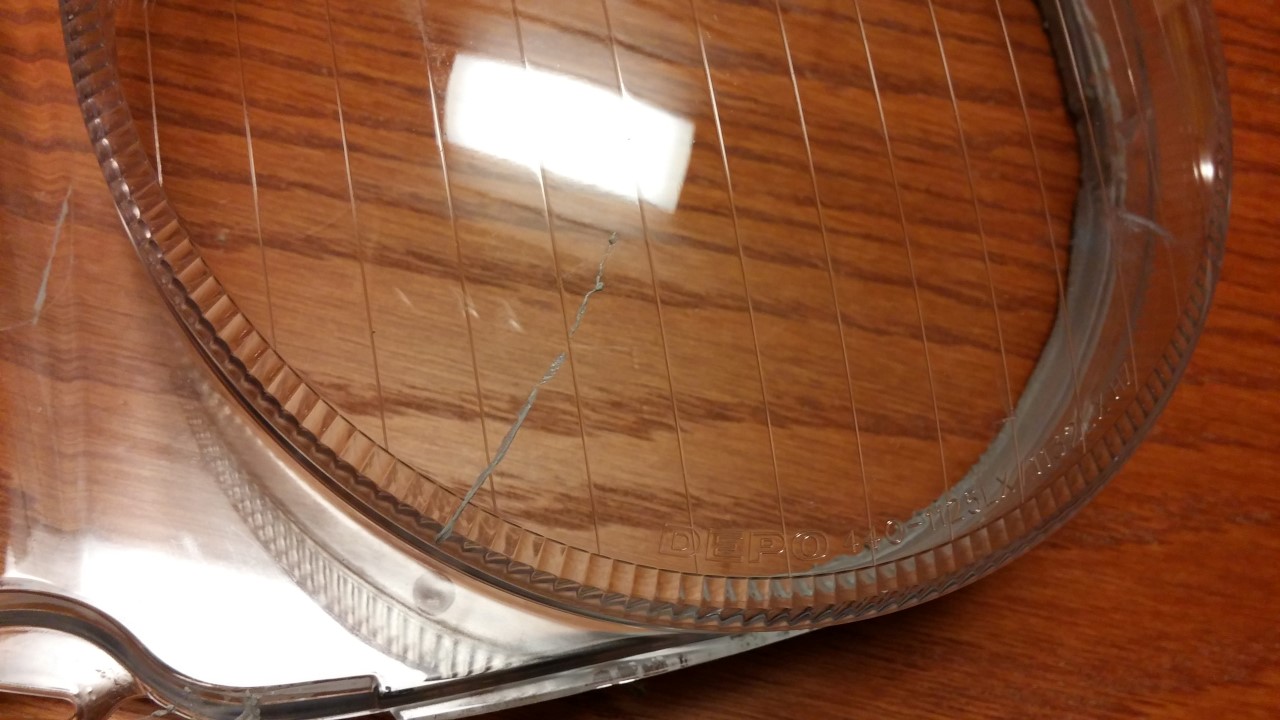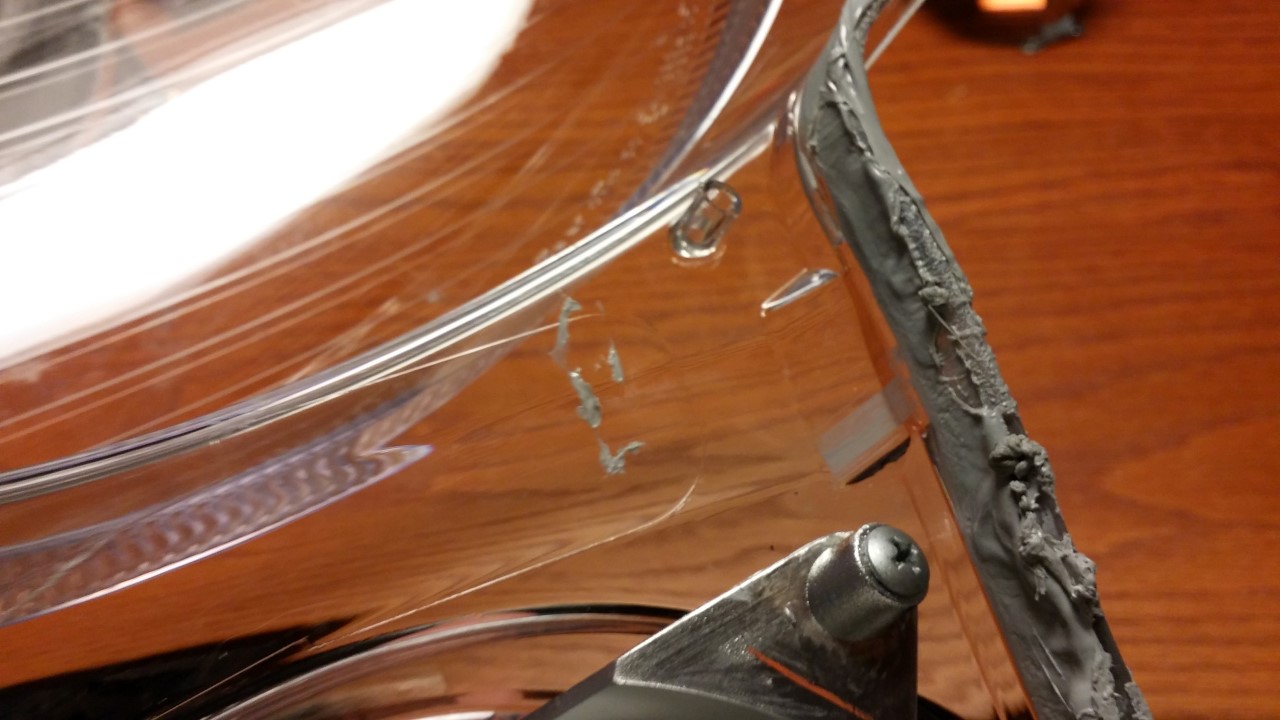 Butyl on the high beam shroud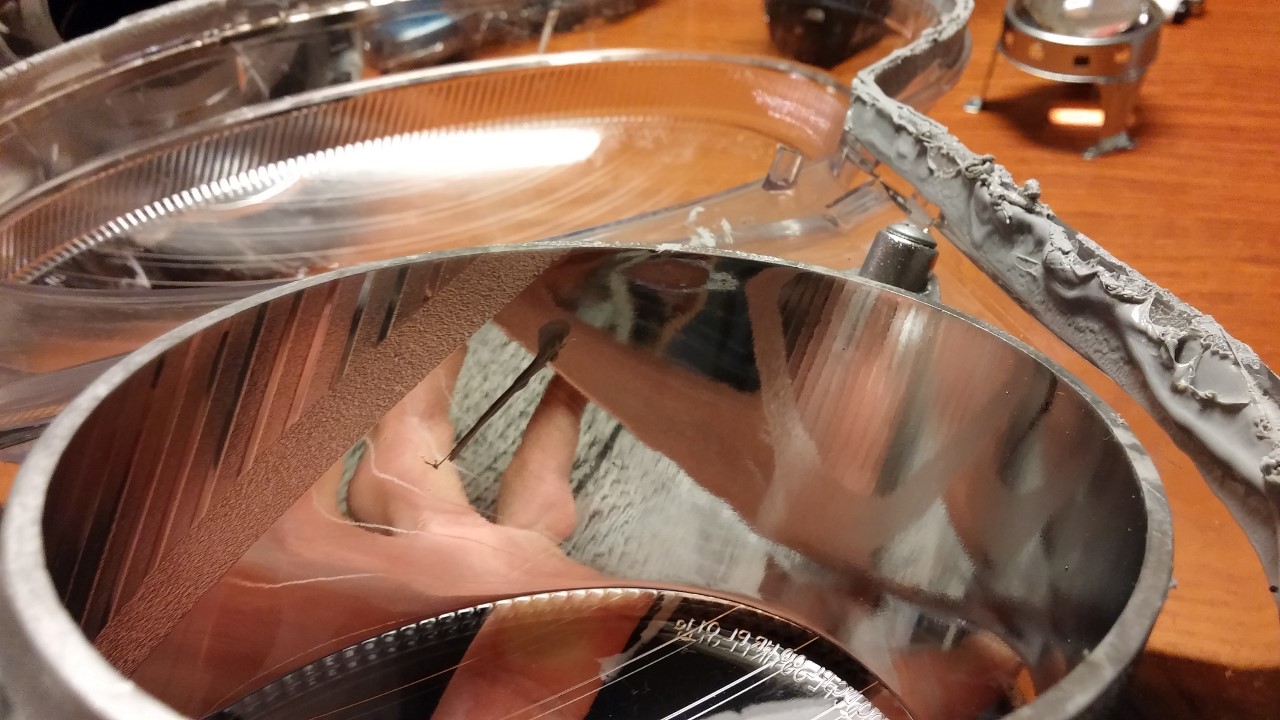 The H7 halogen projector, in pieces: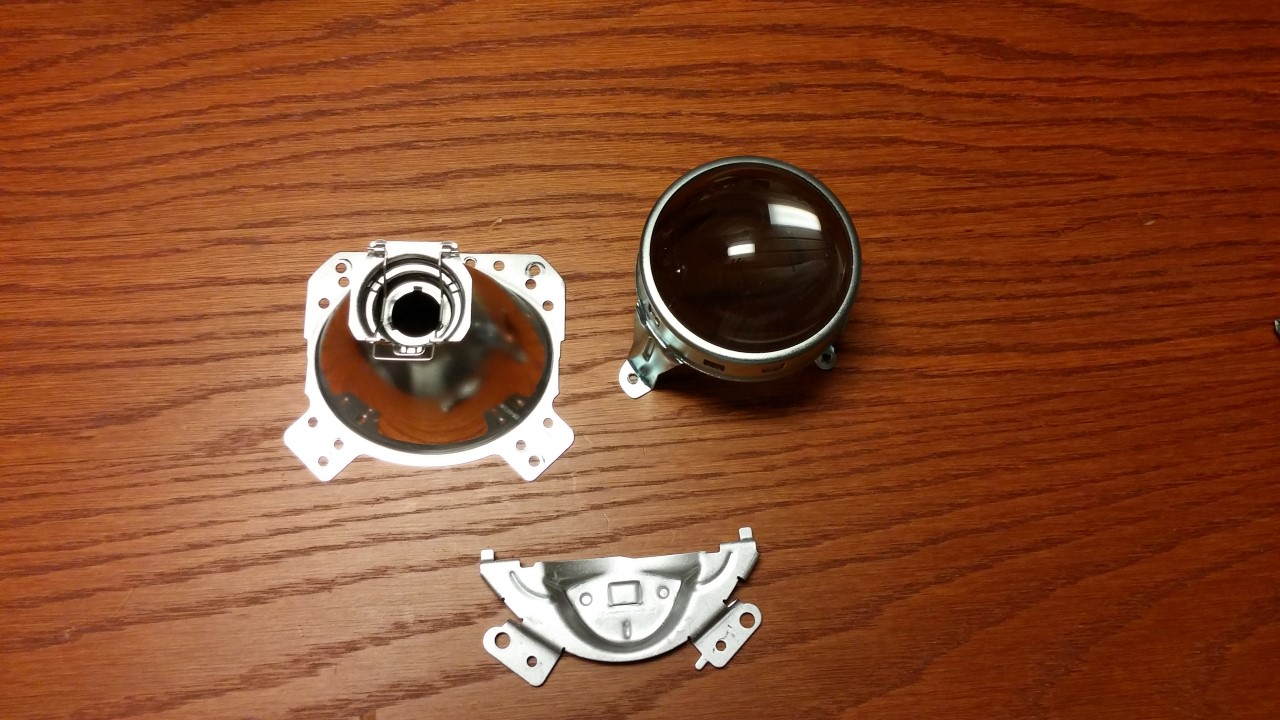 High beam/mounting plate assembly: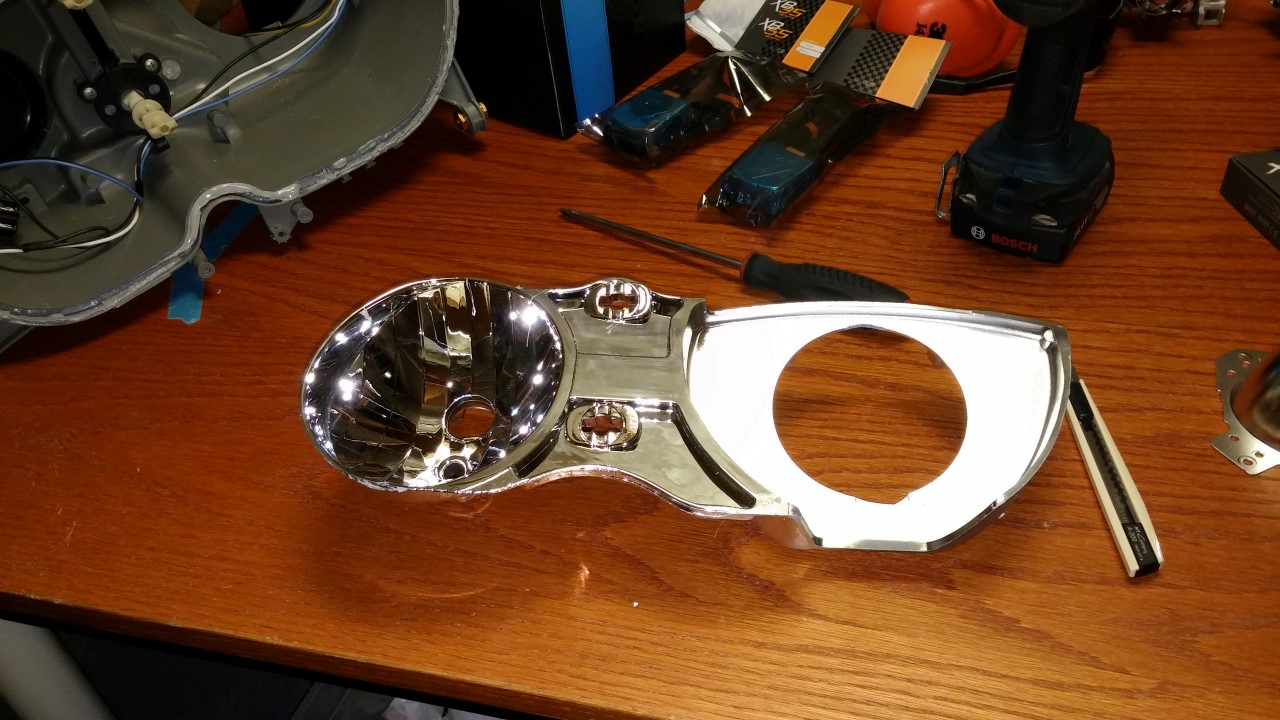 Oh yeah, some butyl inside the high beam reflector, too.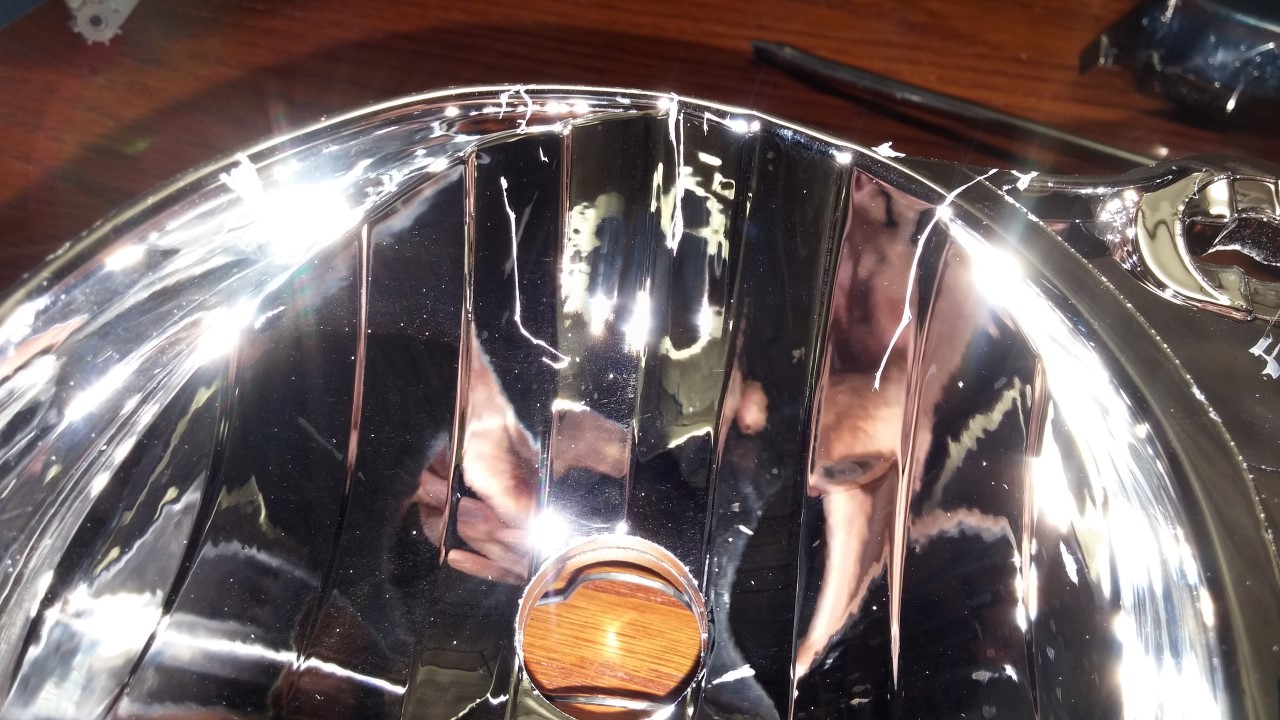 Aligning the EvoX-R to the mount points: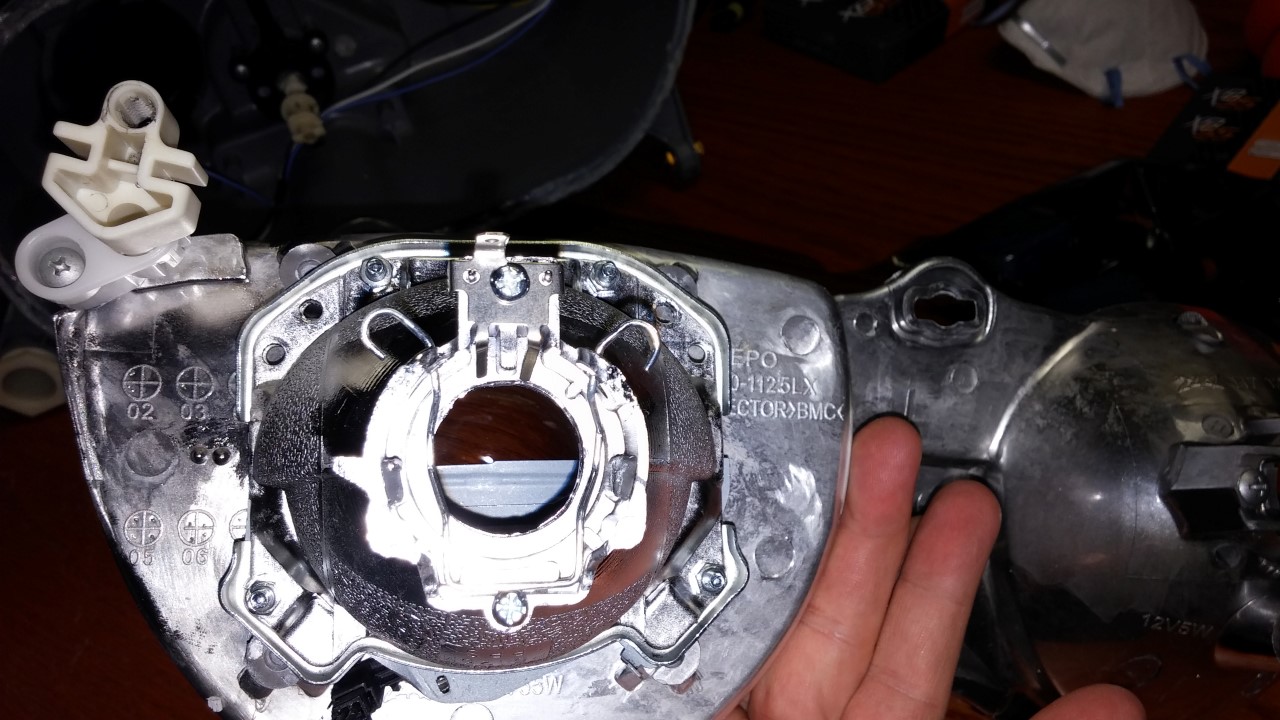 Nope, this ain't gonna fly: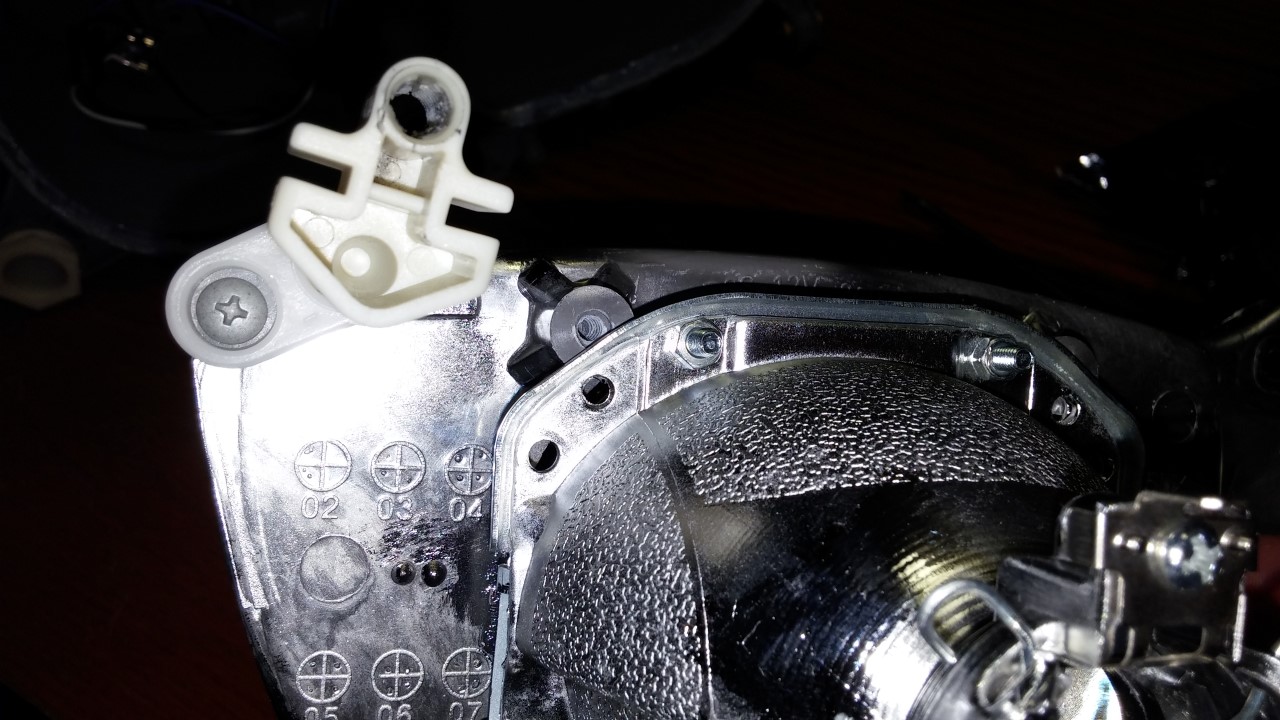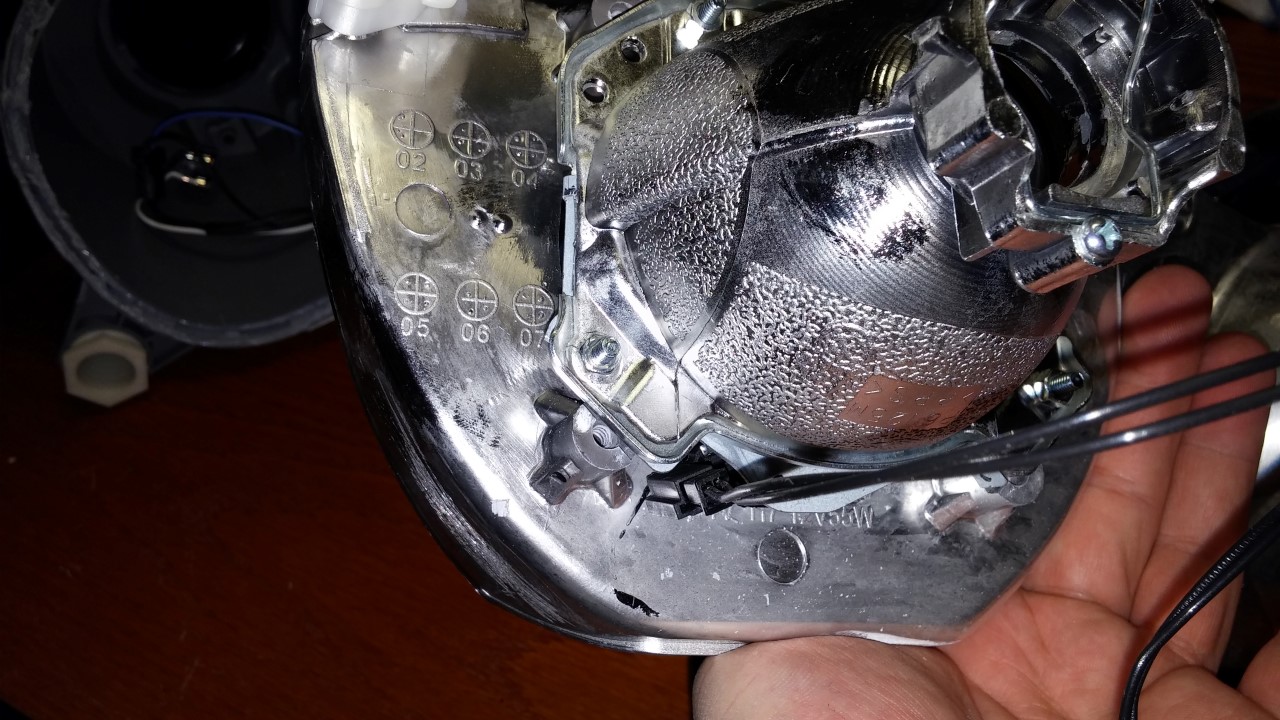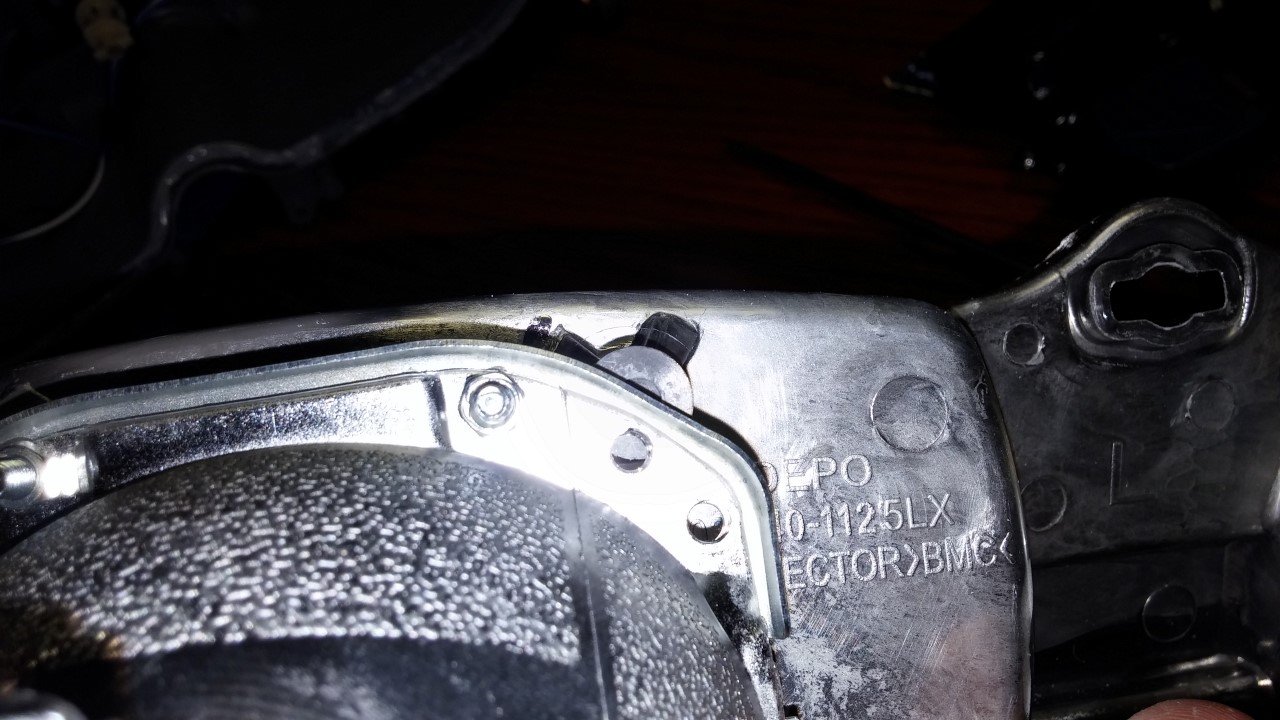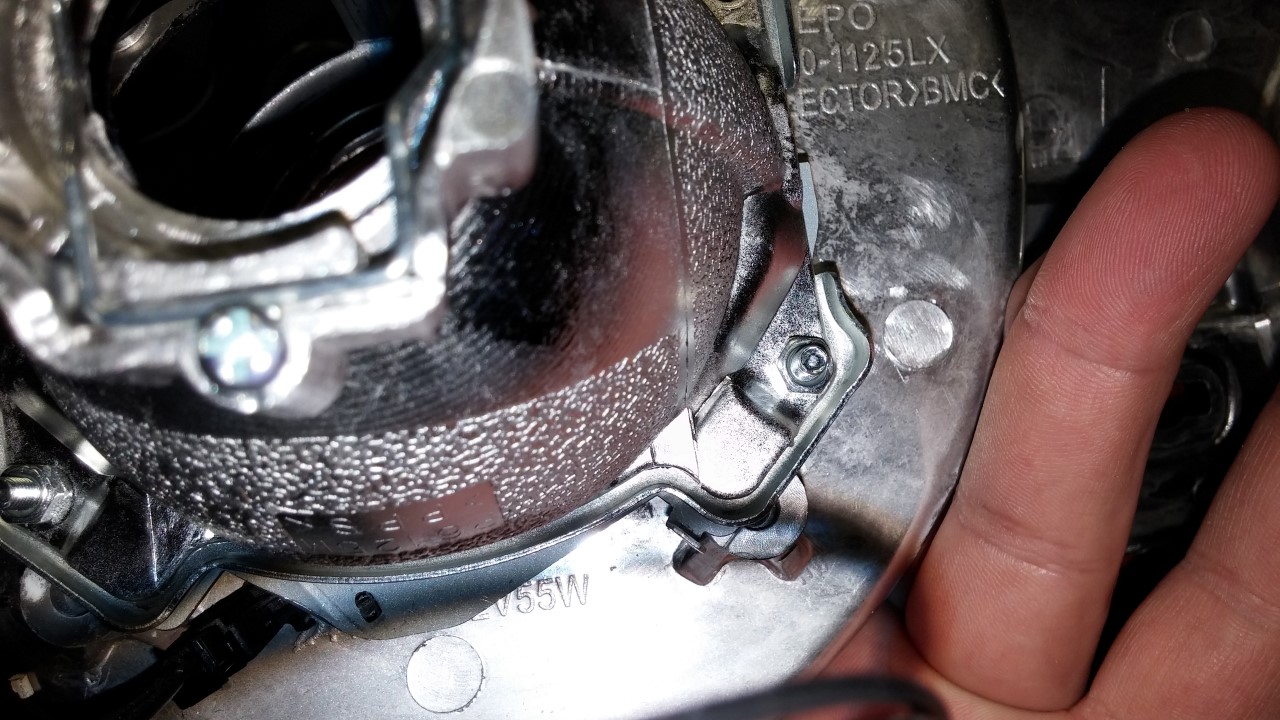 We need a bracket, so... let's just cut off the mounting flange of the old projector: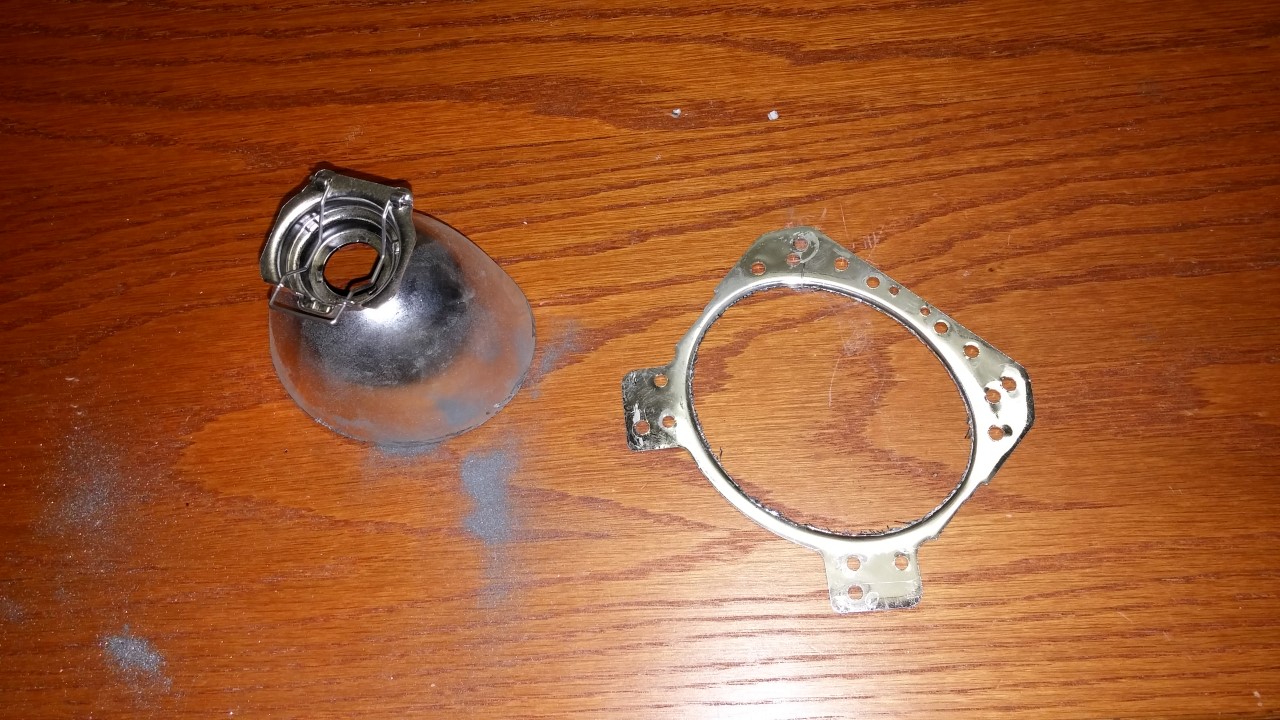 And cut that into little pieces:
...alt screw them onto the EvoX-R: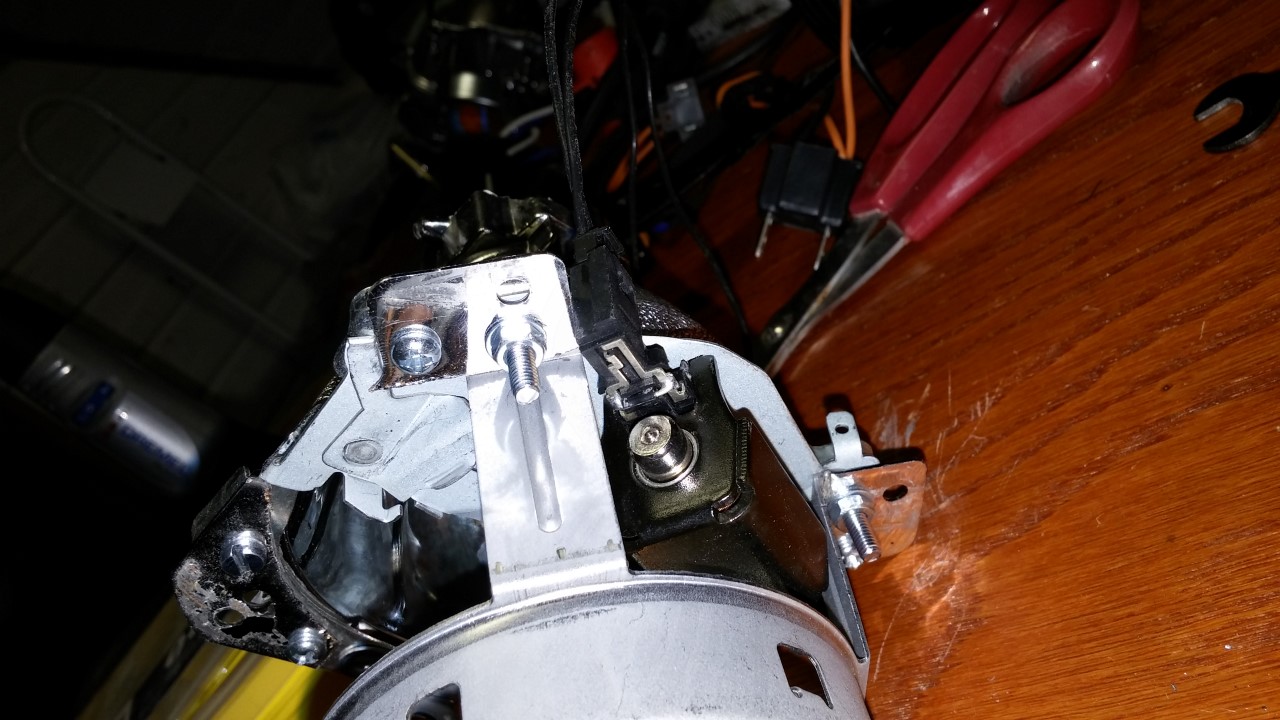 I sketched up a bracket just in case the hack didn't work...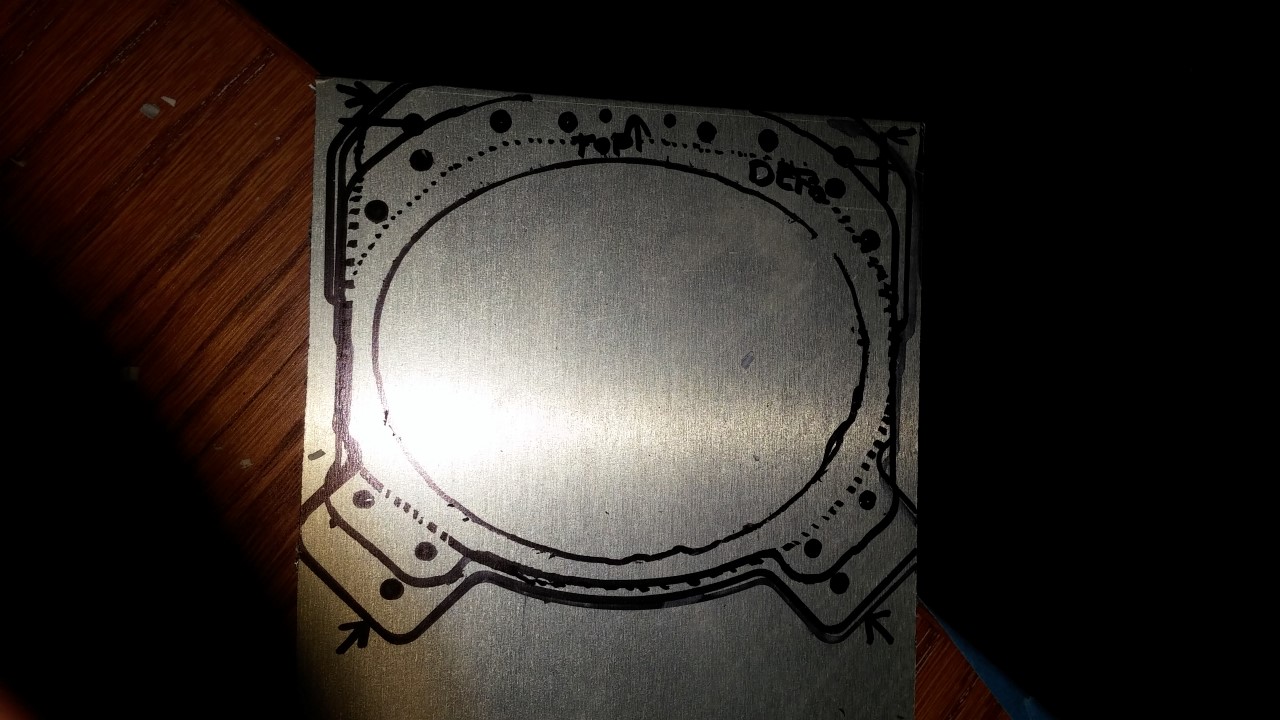 It worked!
All of a sudden the headlight was clean and assembled!
It took me four and a half hours with masking tape to get all the butyl off everything... not cool.
Front: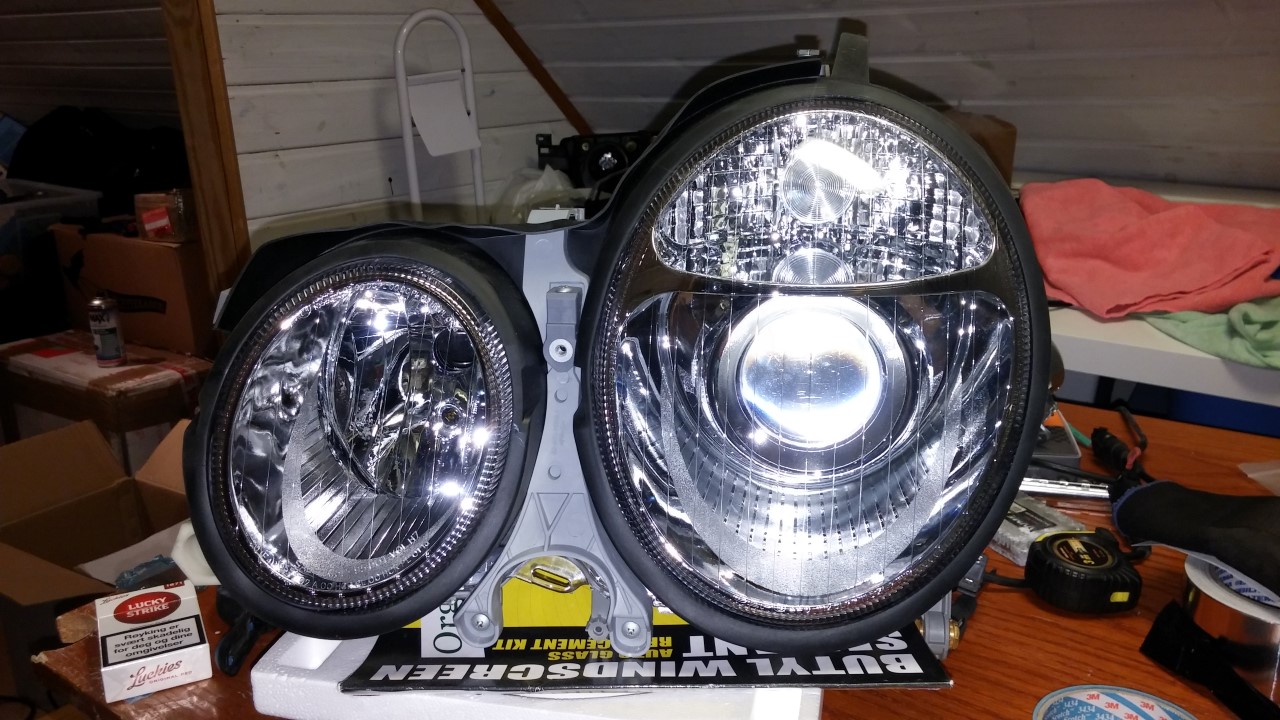 Rear: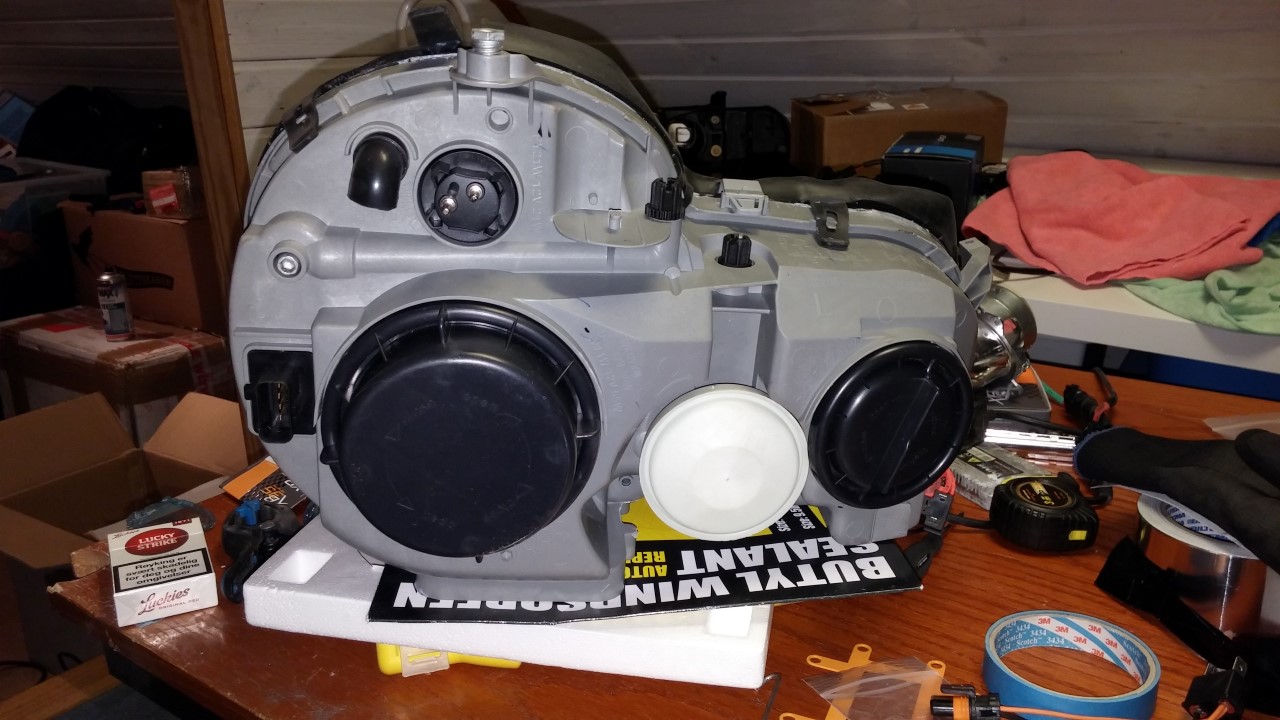 Inside: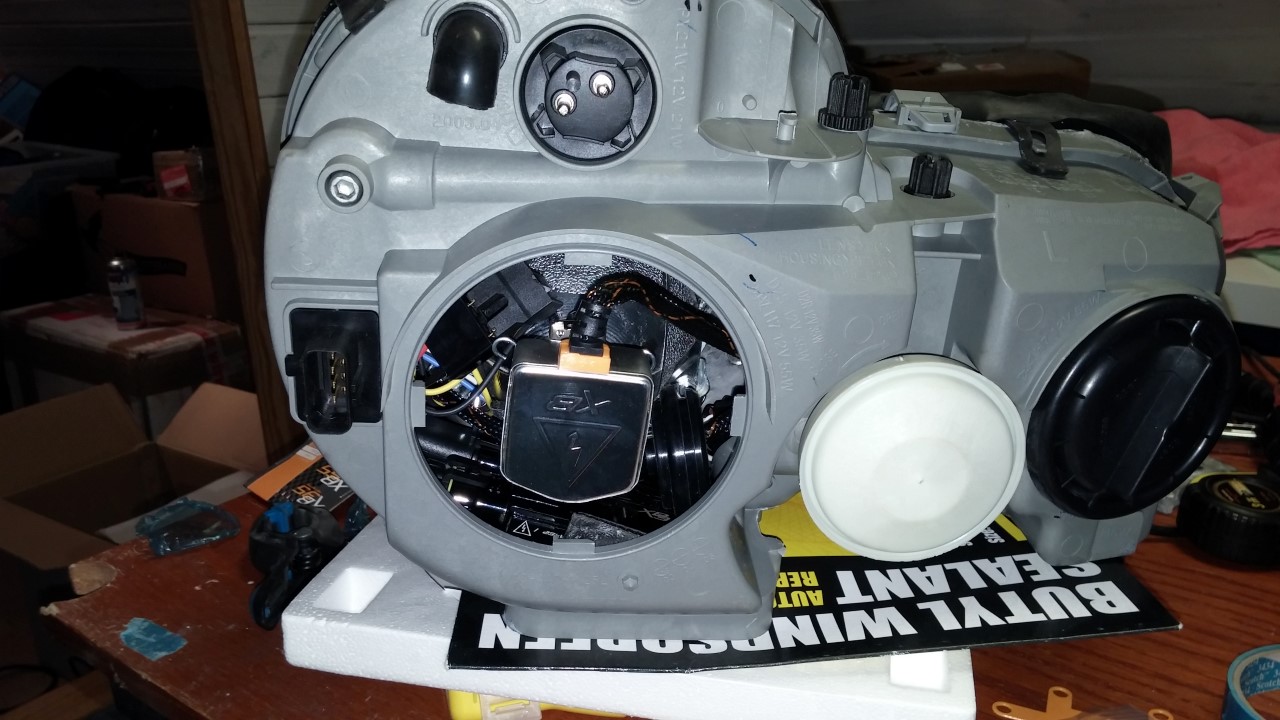 Ballast placement: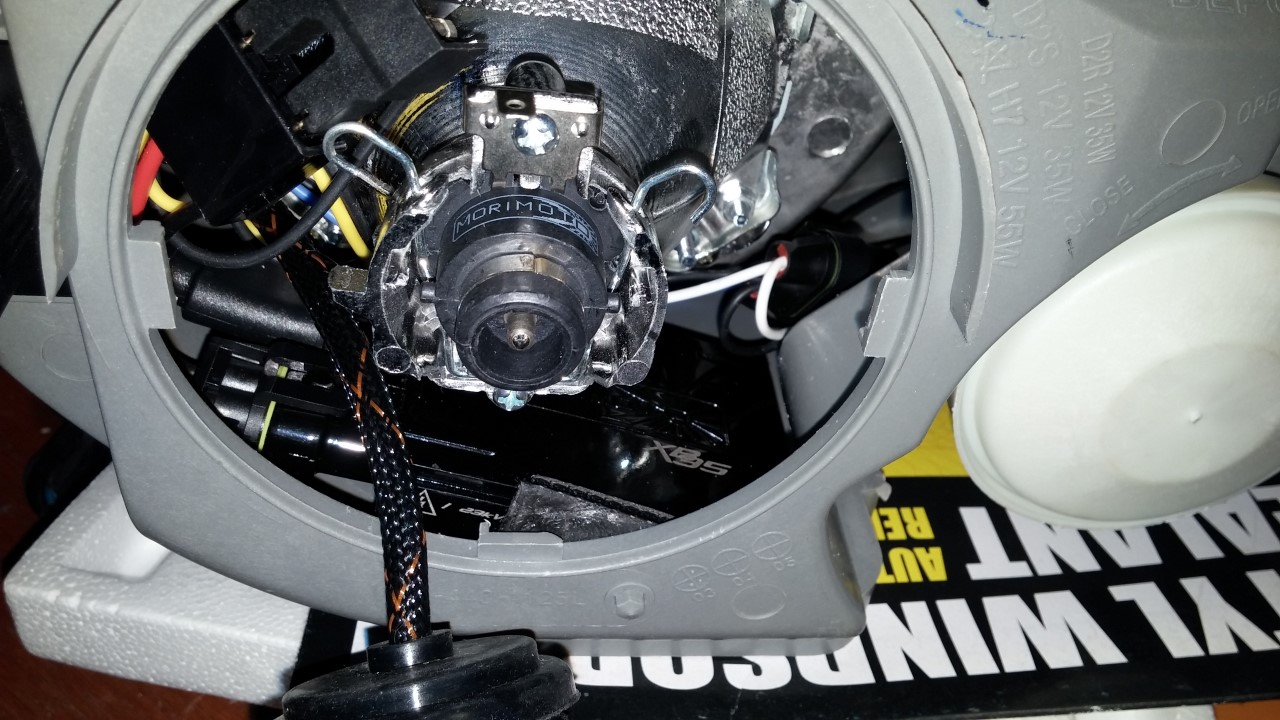 Just after starting work on the second headlight, while hacking up the halogen projector, my knockoff Dremel caught fire during the night: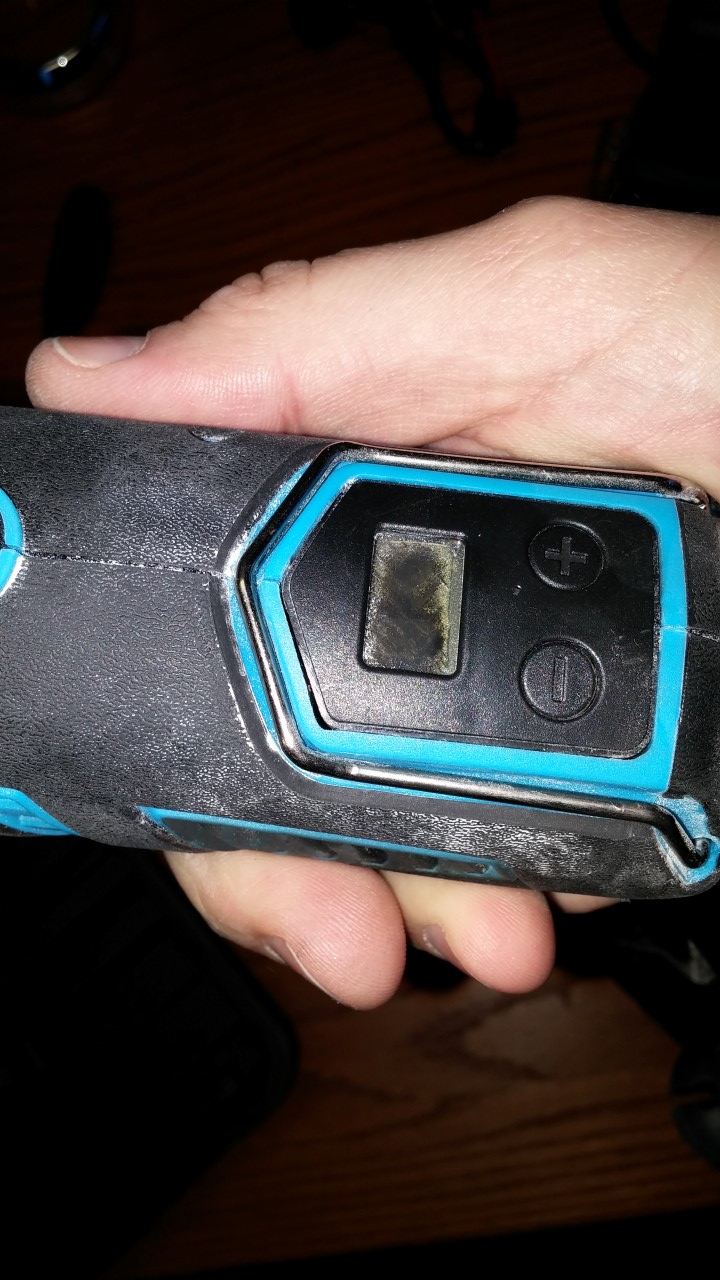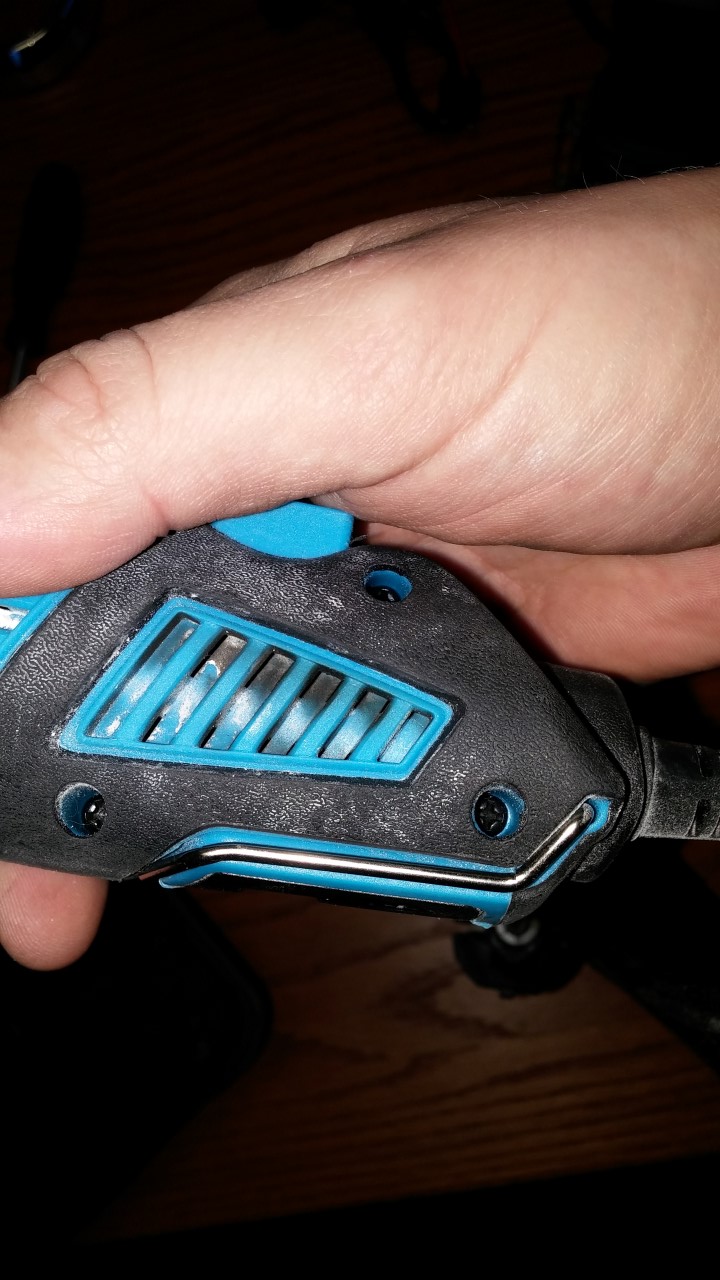 ...so I took it back and bought a Dremel Platinum kit. the only downside to this kit was that it didn't include a table stand, so I had to improvise: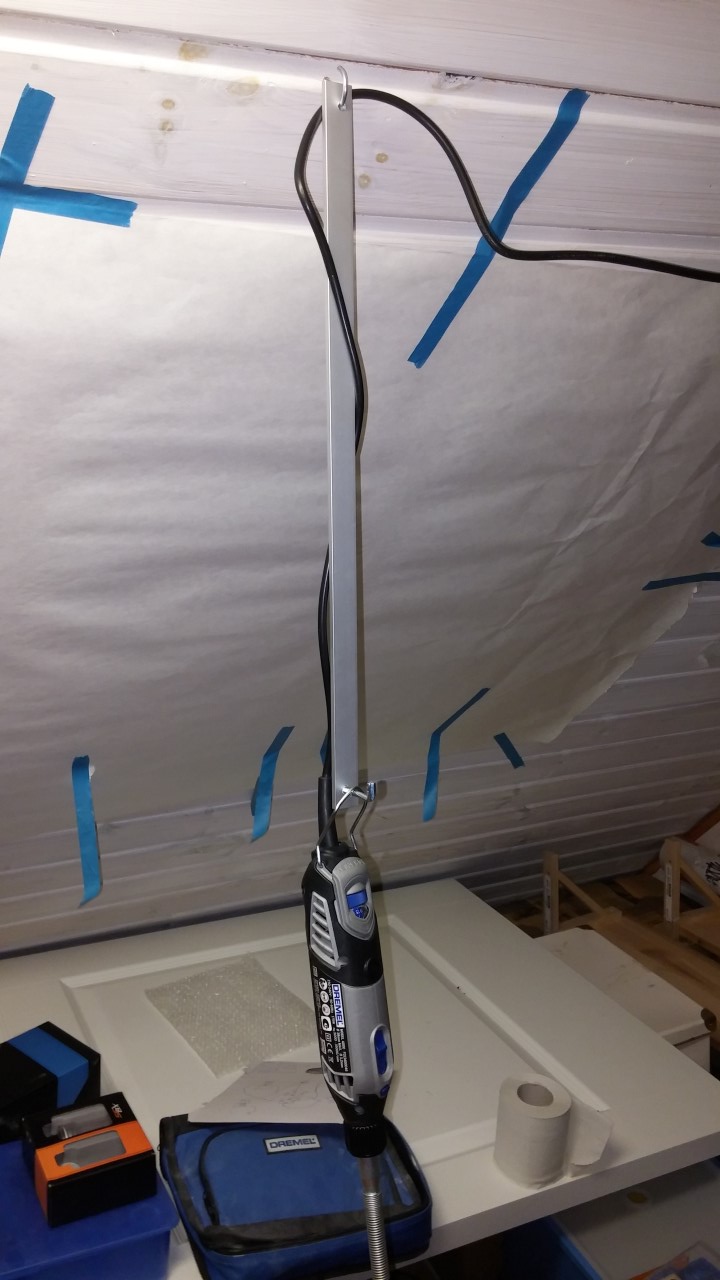 The power difference was massive! The old one could never do this: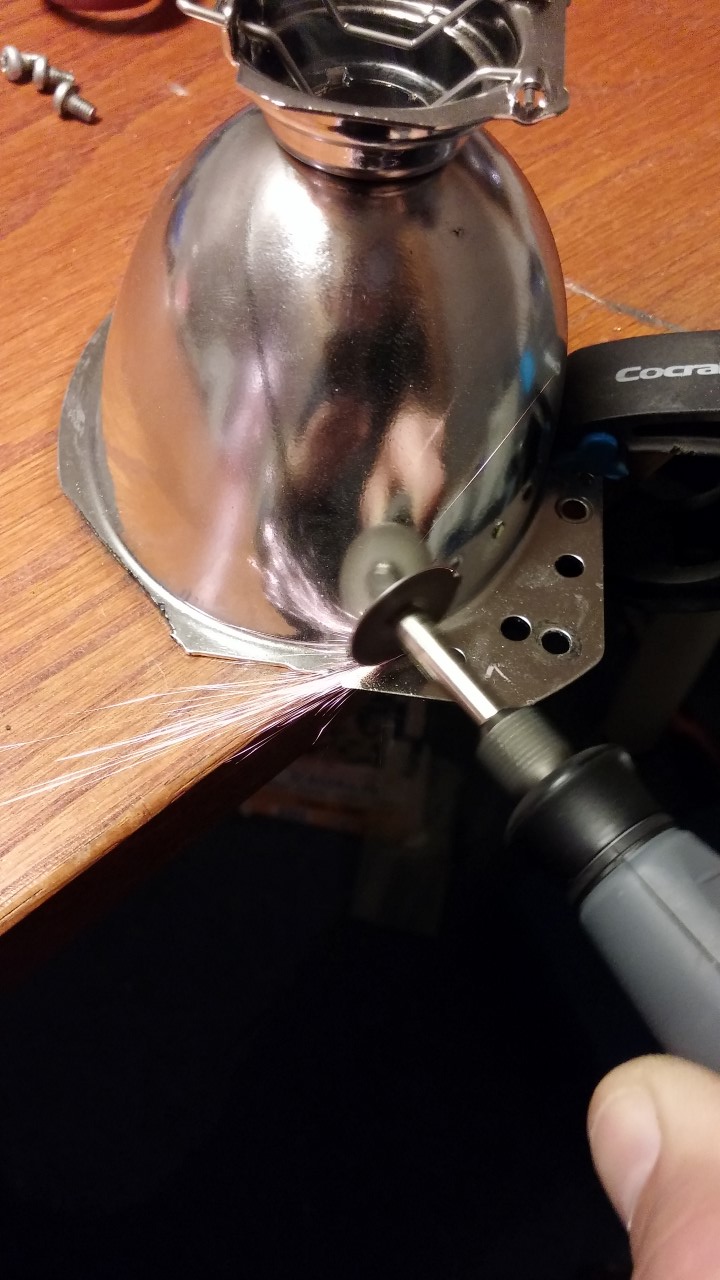 No more pictures, unfortunately, but the other headlight was done the same way as the first, sans butyl everywhere.
The customer was extremely happy with my work and has recommended me to others. He noted that the lights flickered and wouldn't start, so he was going to do a warranty exchange on them. In the meantime he's using his F3 Fast Bright ballasts.