While finishing up my
2nd Accord retrofit
, I decided to order parts for my wife's 2015 Forester retrofit. The parts I have accumulated so far:
New TYC OEM-style blacked out headlights
G37 sedan bixenon projectors with secondary shield removed and lens spacers added - not sure if I'm going to install clear lenses
Backup projectors: TSX with clear lens and lens spacers, Mini H1 (maybe go for a quad setup with the MH1 in the high beam area)
Apollo 1.0 shrouds
Used Philips 85122+ - I might change these later
Matsushita Gen 4 ballasts
I've also purchased slightly broken white/amber switchback LED strings from a member here, but I'm not sure if I'll be able to fix them to work 100%. I'm also unsure if they'll be bright enough to be used as DRLs and turn signals. Another thing I'm unsure of is if they'll be long enough to span that chrome "C" section of the lights. The OEM HID Forester headlights have LEDs mounted in that spot, which is what I'm trying to replicate.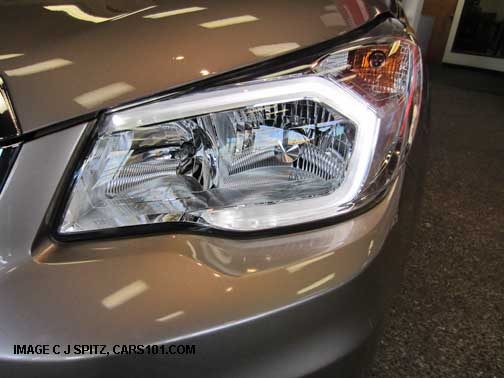 Depending on my schedule this weekend, I might begin taking apart the lights and cutting aluminum angle bar for JnC mount.
Sorry for such a boring thread.