I've been lurking long enough, figured I might as well pull the trigger, post the stuff I've done, and see what folks have to say, good or bad. When I initially learned about HIDs, I didn't know anything about projector retrofitting, so I joined the PnP crowd. I know, I know, shame on me. Back in 2012, I noticed when pulling up behind someone at a stop, that my passenger side light would vibrate at idle. Turns out the stationary mount had broken.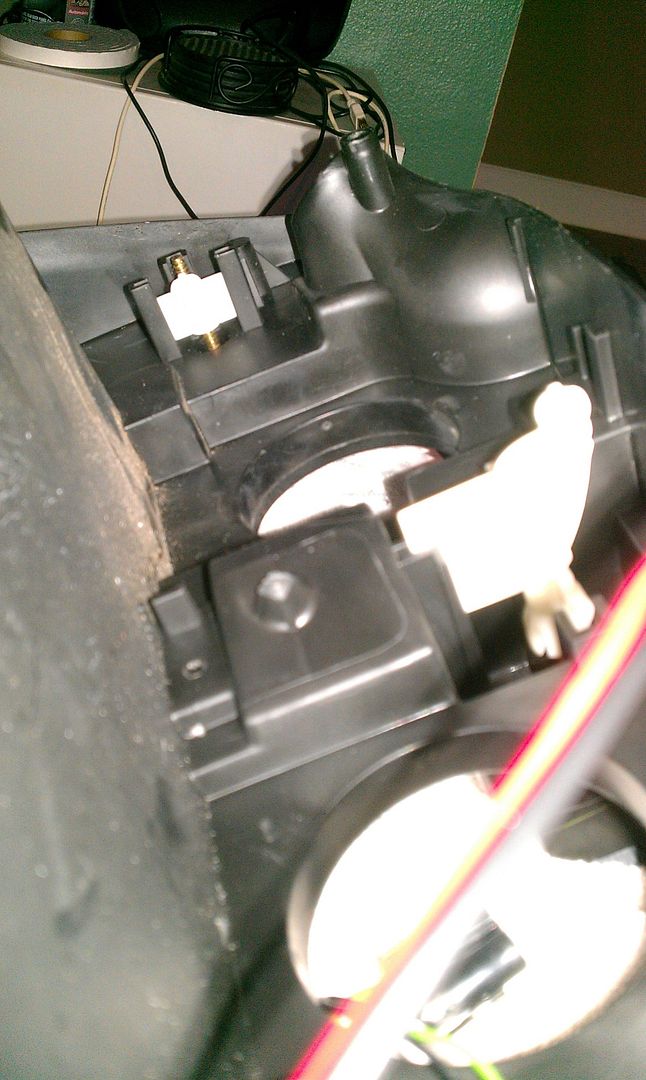 At that point, I had learned of retrofits, didn't fully understand what all was involved, but had been through the TRS site a number of times, and decided to take the plunge during their black Friday sale. Here was the shopping list.
4x Morimoto D2S 2.0
4x Morimoto 3Five 6000K bulbs and 35W SS ballasts
4x High beam splitters (used 3)
2x Relay harnesses
2x Ocular shrouds
2x ebay shrouds
2x white xb Halos
2x 12" switchback strips from iJDMToy
2x 8" switchback strips from ebay
2x replica dark smoked turn signal corner lenses
I had previously cut open my headlights to paint the bezel gloss black, remove the amber turn signal lenses and replace them with the modded flourescent light diffuser lenses. So cutting them back open was painless. I clamped down the reflector bowl to a bookshelf, shined the low beams on the opposite wall and marked it with tape. Cutoff didn't seem straight, but I figured since the reflector bowl was out of the housing, and not on the truck, that's how it was supposed to be. With some Dremeling, got the minis into the bowl without too much fuss.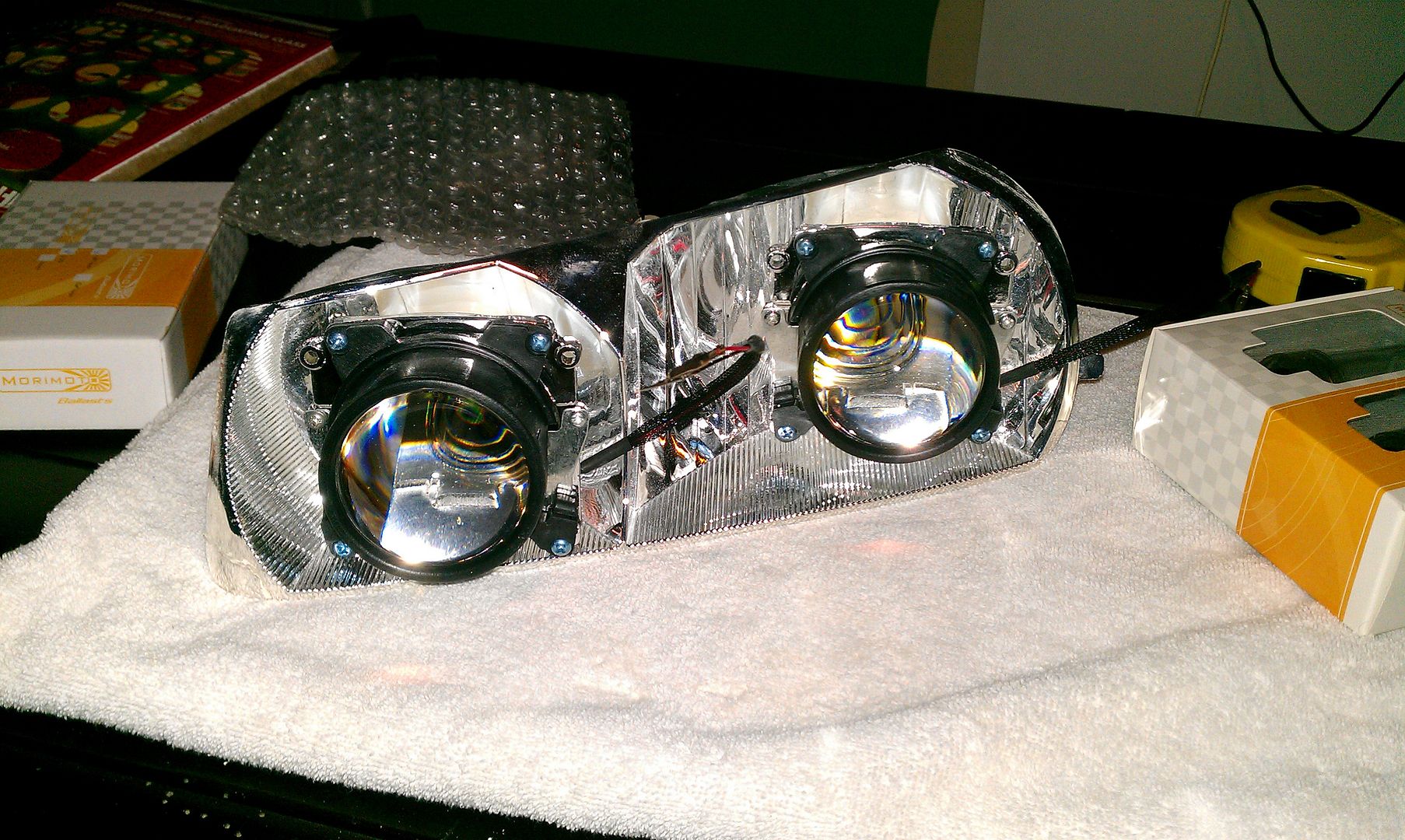 Hooked up the ballasts and fired them up. Minor adjustments to get the cutoffs lined up. Wall was about 20' away.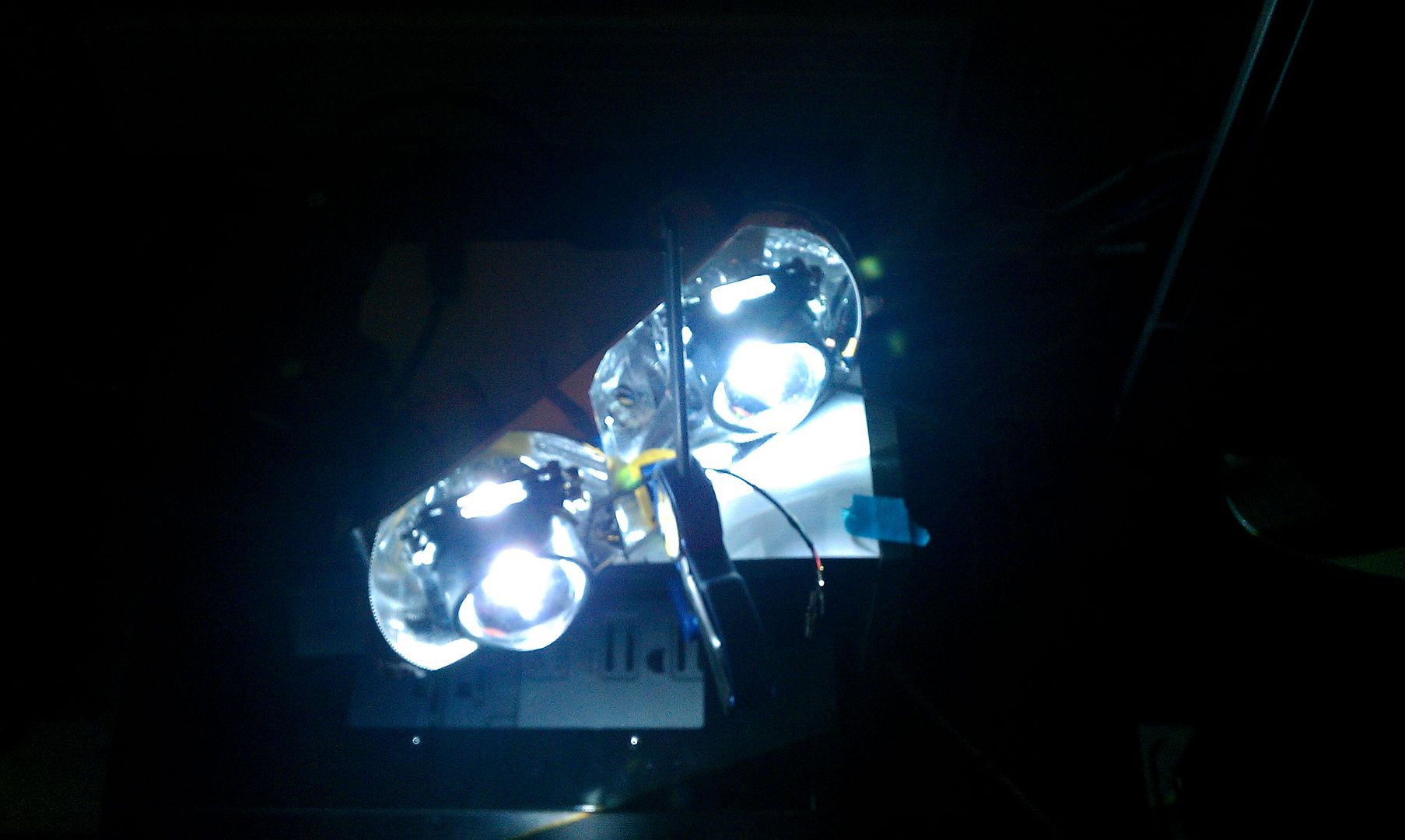 Next, test fit the shrouds and see how much clearance I had, and how much needed to be trimmed. A little bit on the tops and bottom would be needed.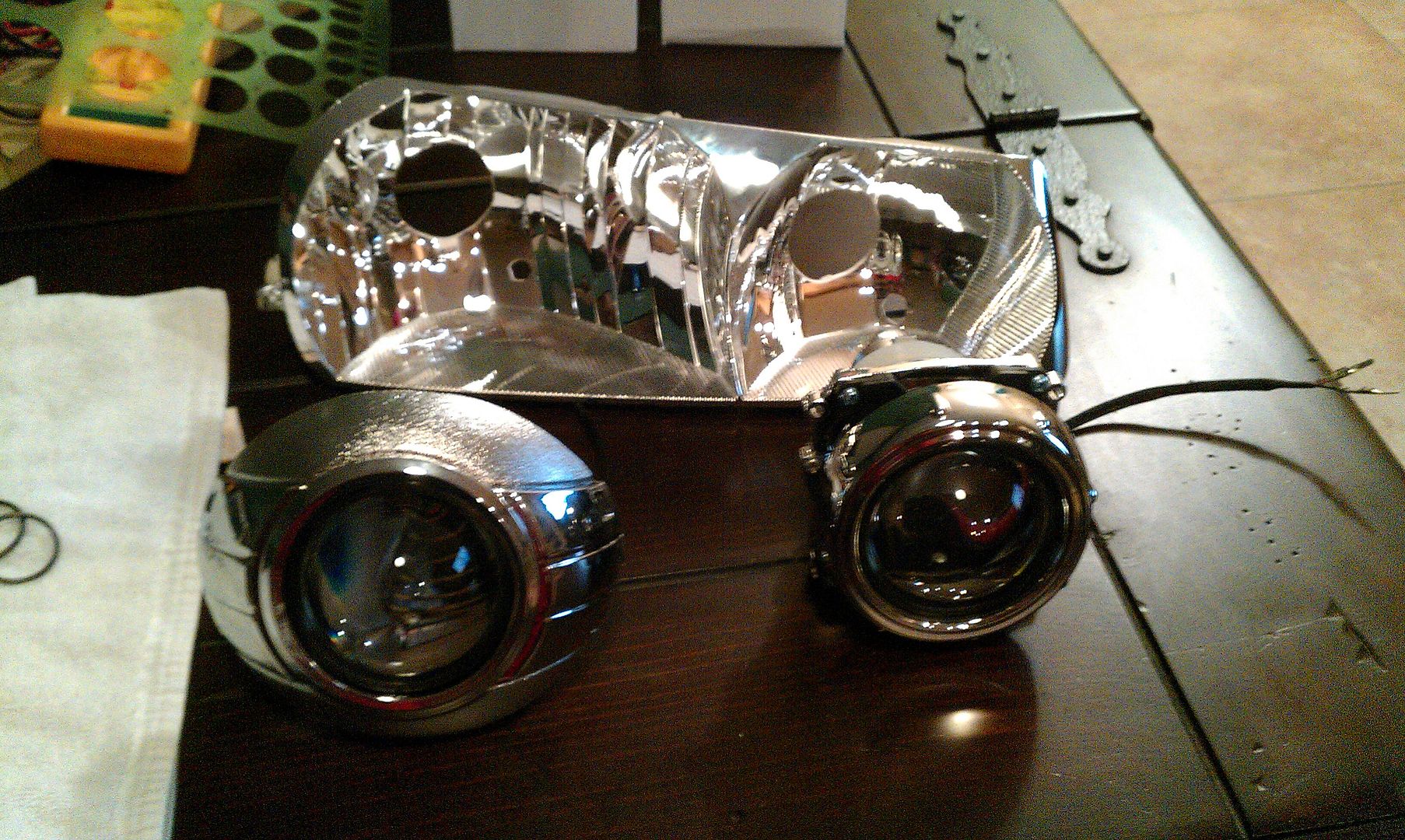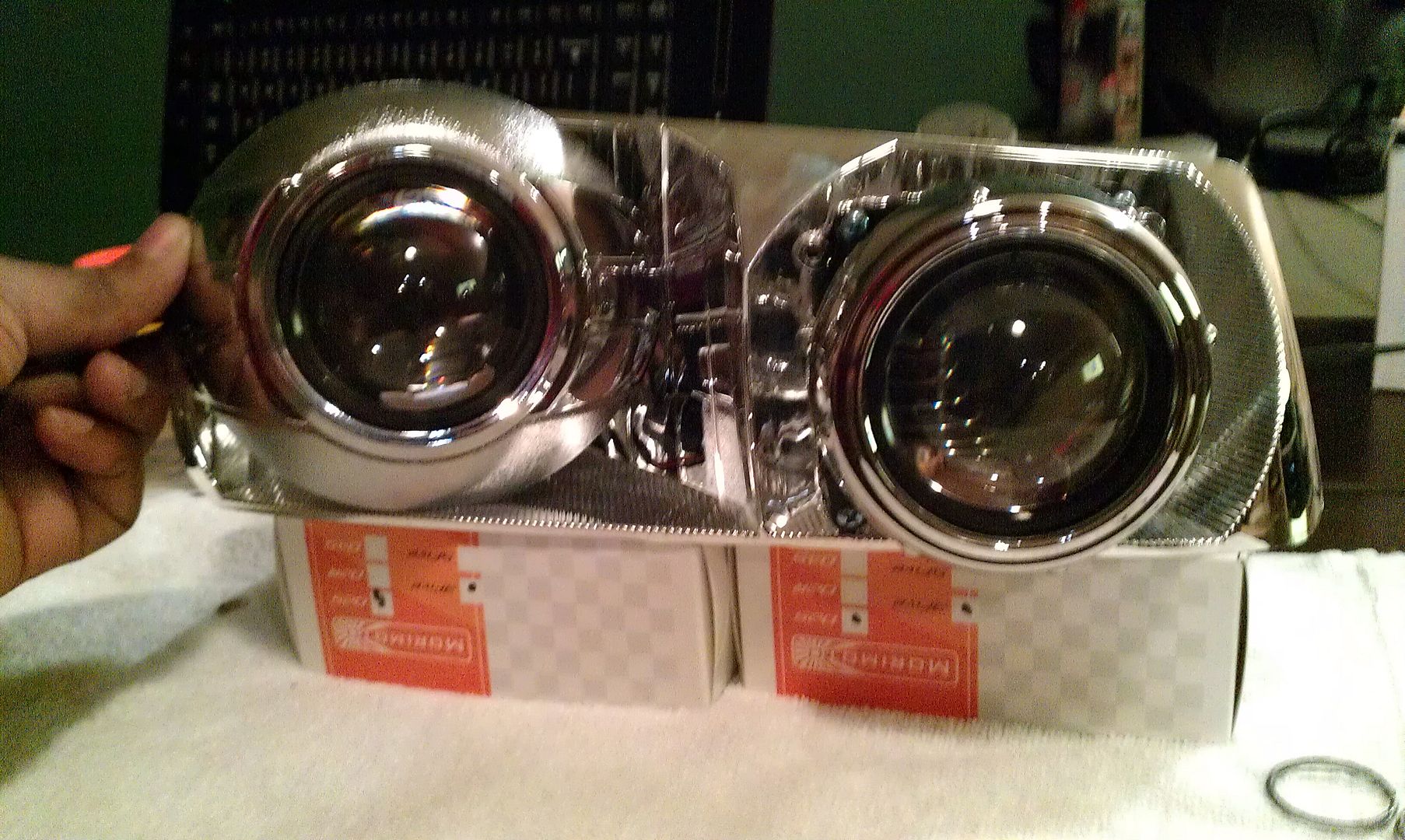 Test fit in the housing with the bezel on top revealed some more trimming would be needed to get it to seat properly.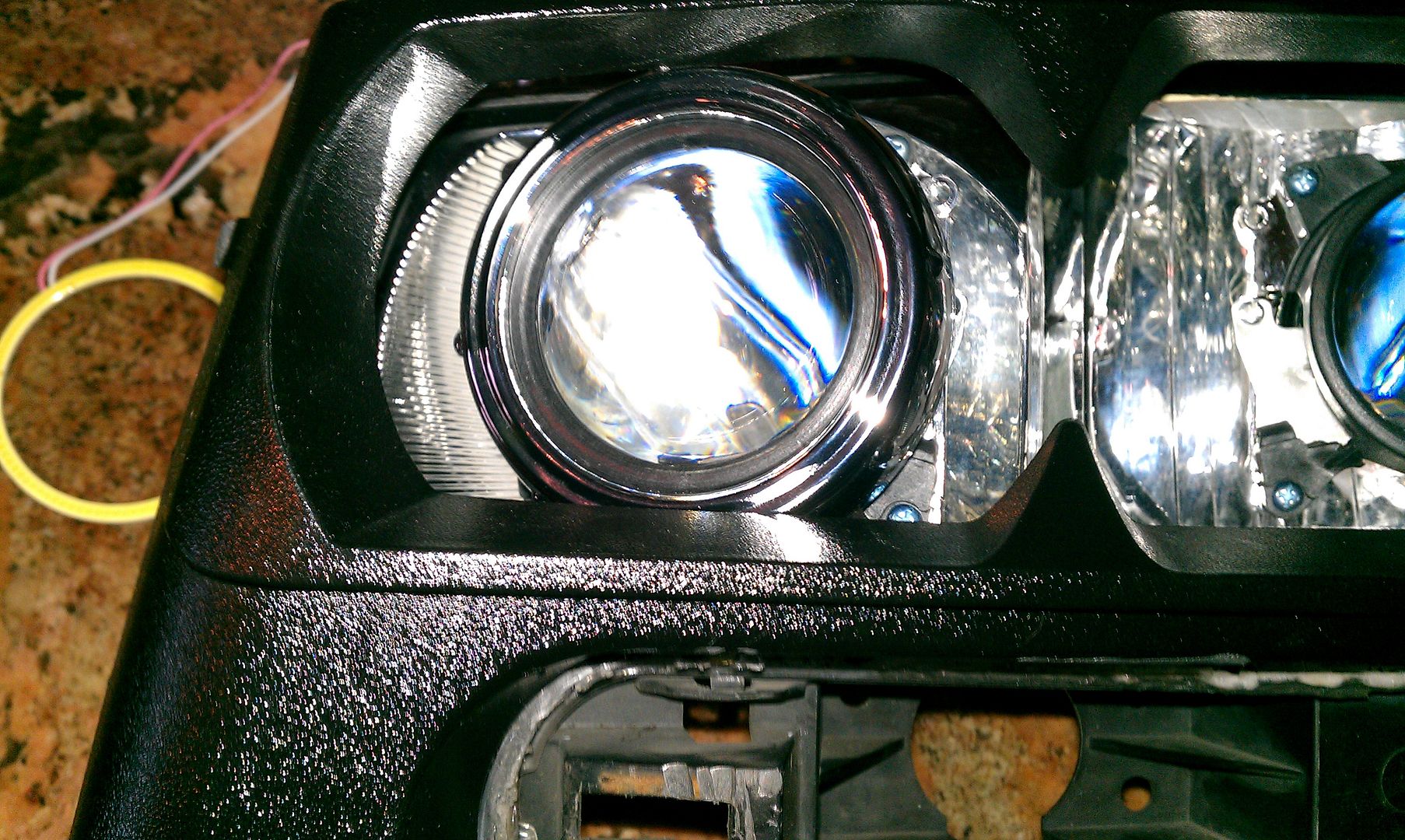 With the insides of the bezels trimmed in a few spots, they seated fully.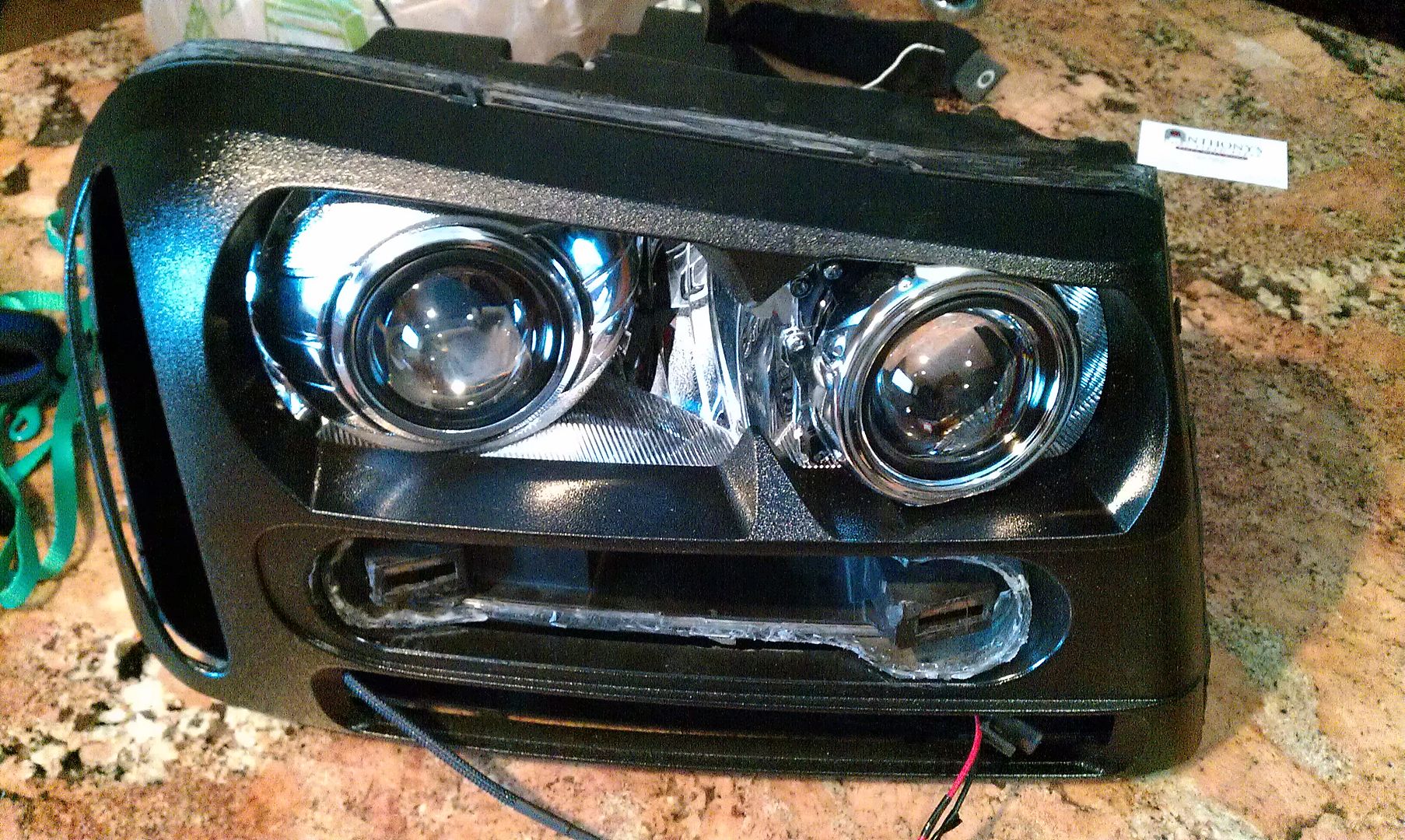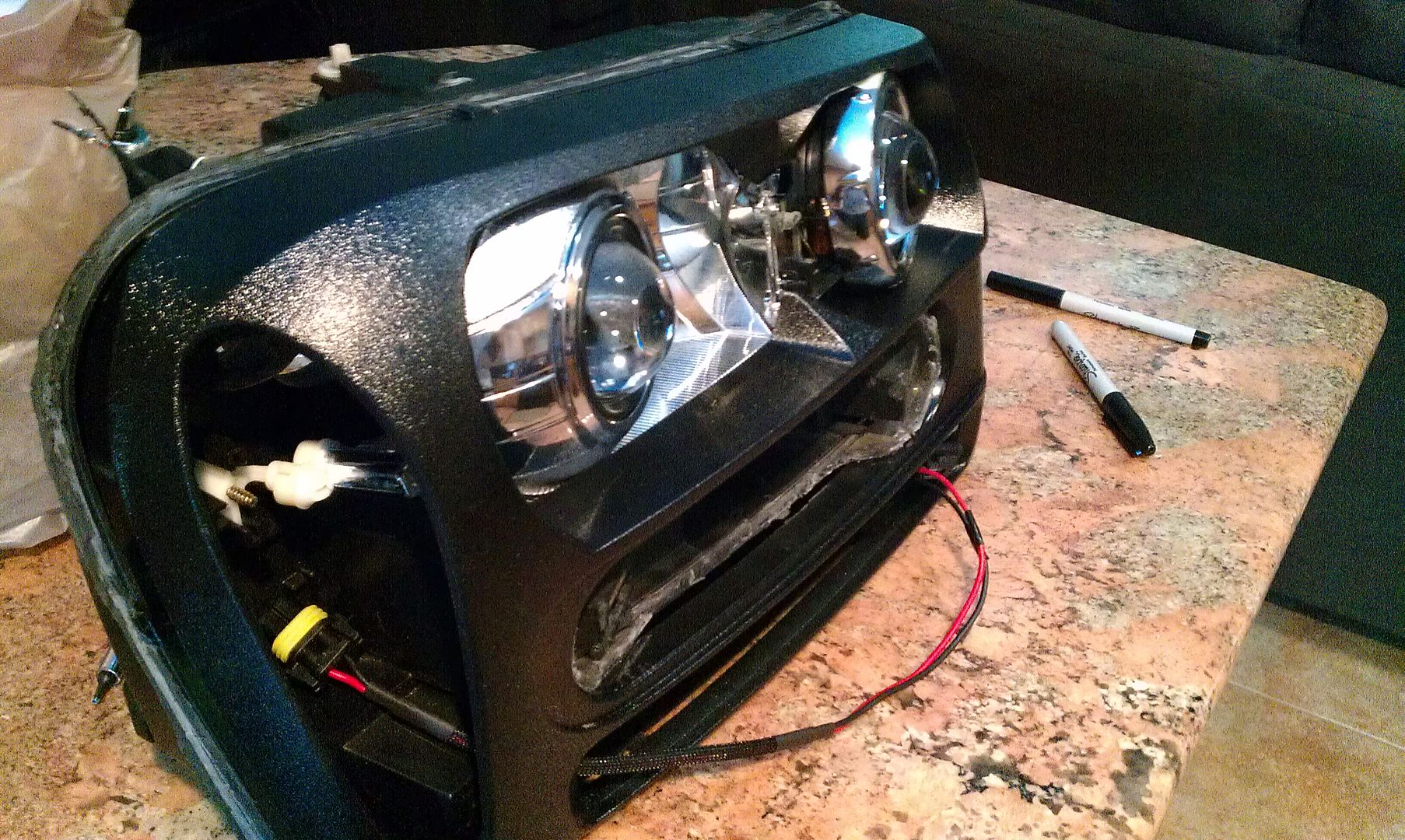 Now for the complicated part. I had seen some Youtube videos of vacuum forming, and after figuring out how to build a table of my own, I bought some 1/8" acrylic sheets and decided to go for it. I wanted to make 1 piece shrouds over each pair of minis and reflector bowl, mask off a halo ring on the high beam slot, and spray them gloss black. Niteshade the halo ring, so I could mount the halo behind the shroud, and also tone down some of the brightness since they are bright as hell.
So here's my table, platen and vacuum all setup.
Used some aluminum window screen frames mitre cut to 45 degrees, aluminum window frame corner connectors (this way if I wanted to vacuum form something else, the frame pieces would be reusable in different configurations), and large binder clips.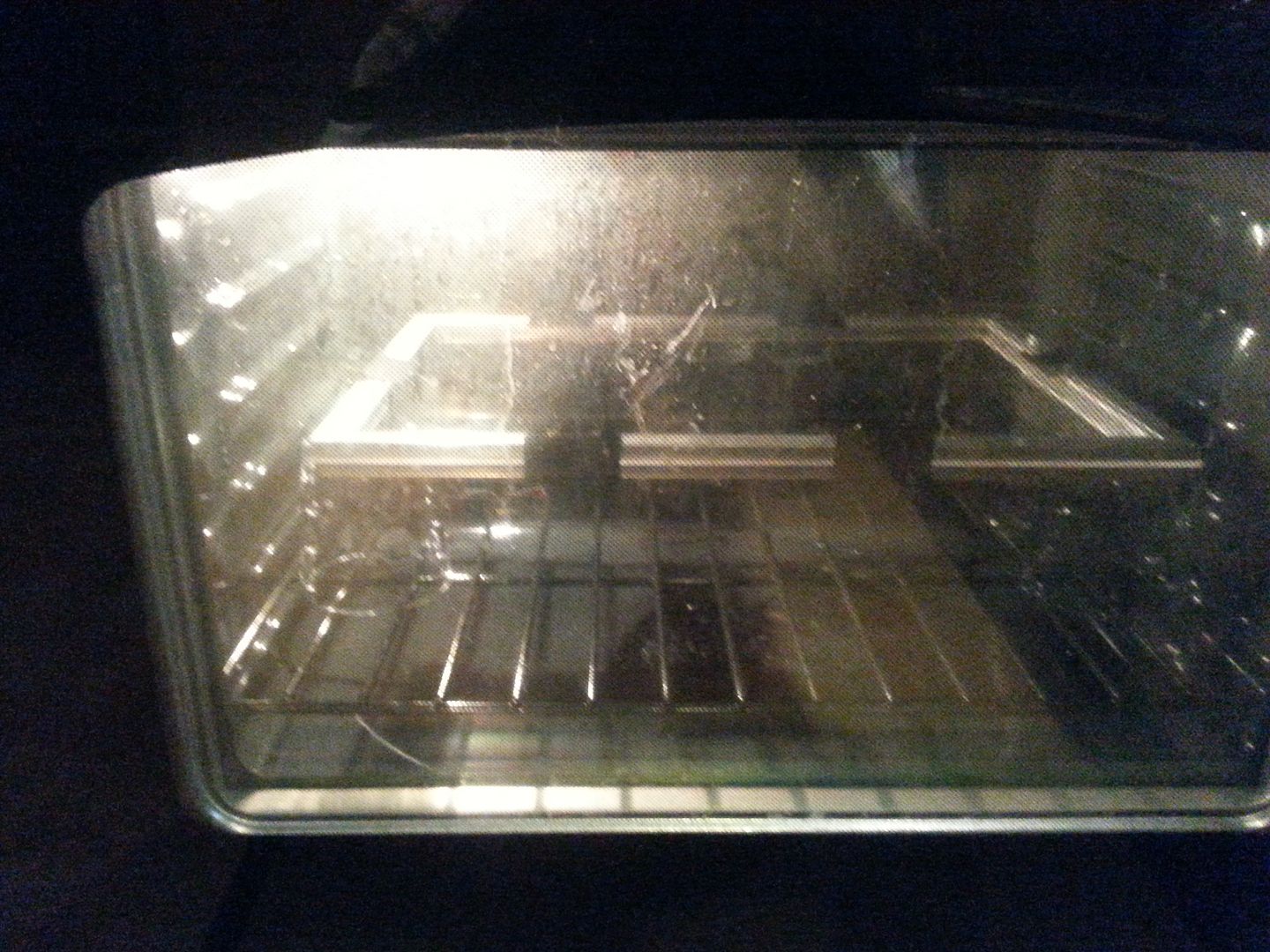 Then things drifted off course. I put the acrylic in the oven @ 200 something degrees for a while, but it never sagged under it's own weight like all the videos I had seen did. I turned up the heat a bit, and it began to sag some, but not as much as I had expected. I started to smell it melting, so I pulled it out, and gave it a shot on the table anyway. FAIL!!! It didn't even budge enough to stretch over the shrouds, let alone all the way down over the relector bowls. In a fit of frustration, I put all my weight on it, until it cracked.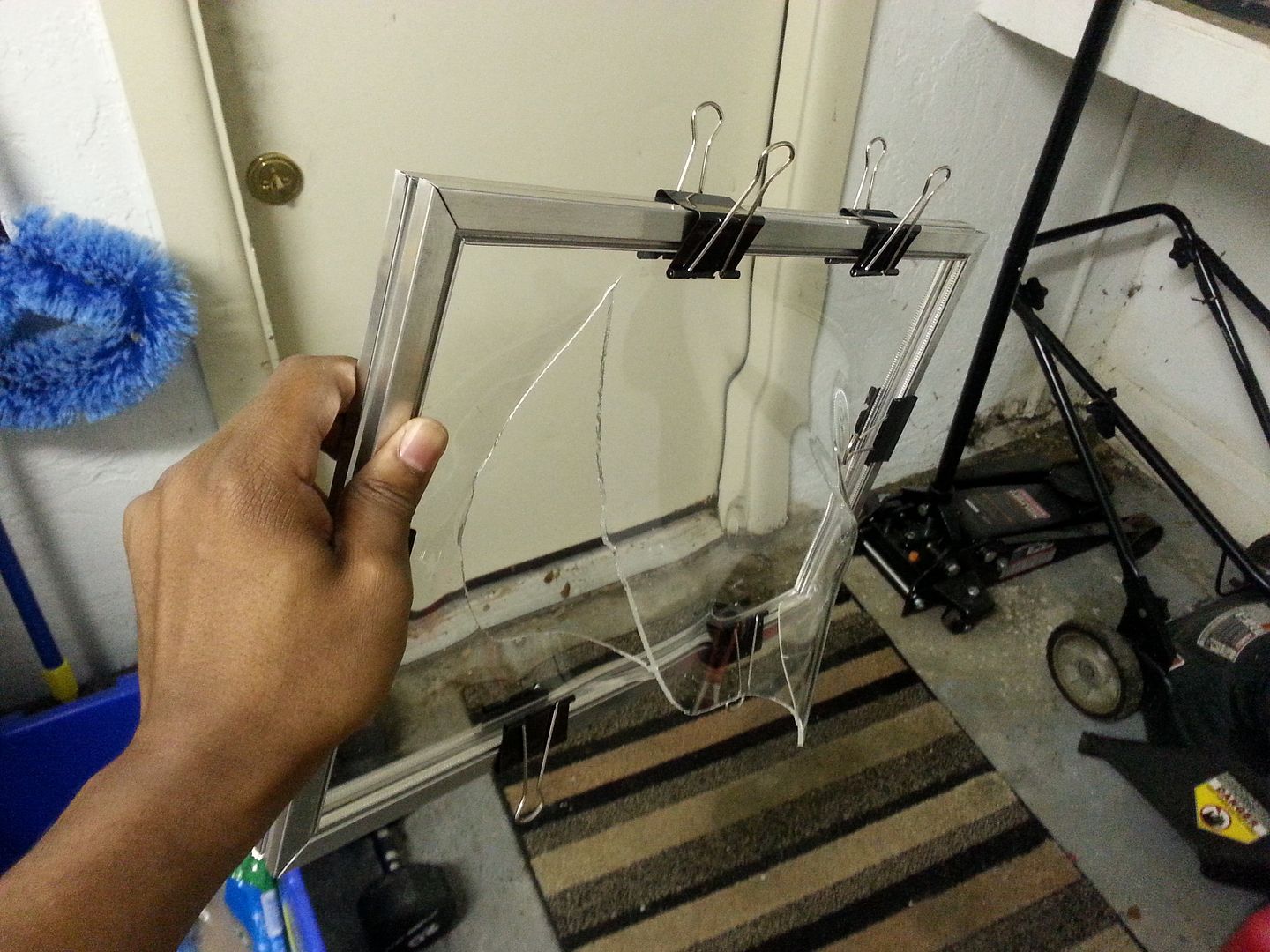 OK, time for plan B. Grabbed some B stock Iris white shrouds from TRS' closeout section. Couple of small scuffs where the chrome had been nicked or rubbed off.