I did a quick-ish retrofit for my brother's 1998 Passat wagon, as his OEM headlight lenses were badly oxidized.
Initially I was just going to wet sand and polish the lenses, but as I sanded away the oxidation it became apparent that the lenses were cracked beyond repair and he agreed to buy a set of new headlights and that I should do a bi-xenon retro on them.
I'd previously purchased a pair of China Mini H1 6.0's and 10 F3 Fast Bright ballasts, and I had an unused pair of VVME H1 5000K bulbs lying around. Amazingly, they were straight and could actually be used...
Parts and tools used:
TYC Passat B5 headlights
CHA Mini H1 2.5" projectors
VVME H1 5000K bulbs
F3 Fast Bright ballasts
TRS H1<->H1/9006 high beam splitters
TRS H7 HD Relay harness
Generic AMP connectors
Battery drill
Misc crimping tools
Electrical tape
Heat gun
Large flat blade screwdriver
Unopened headlight, driver's side: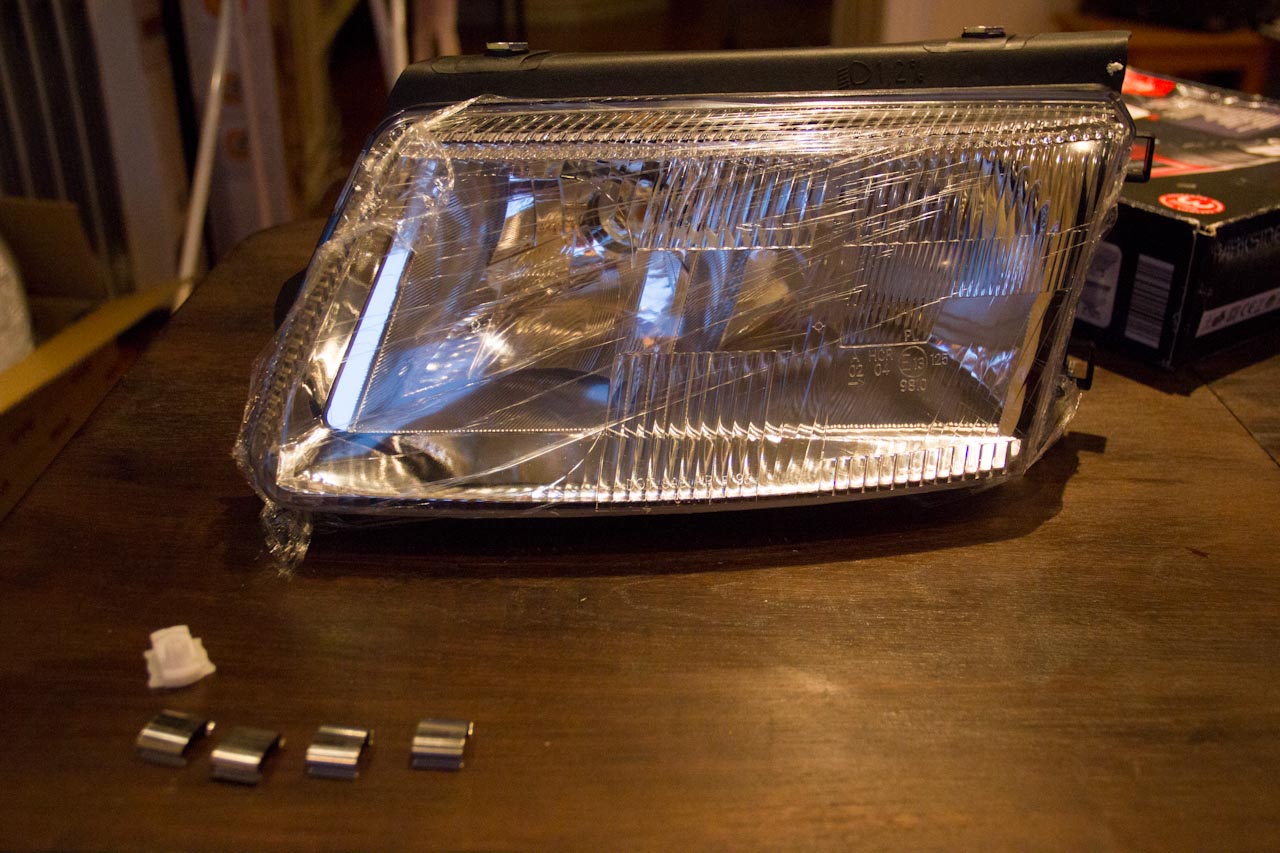 And the rear: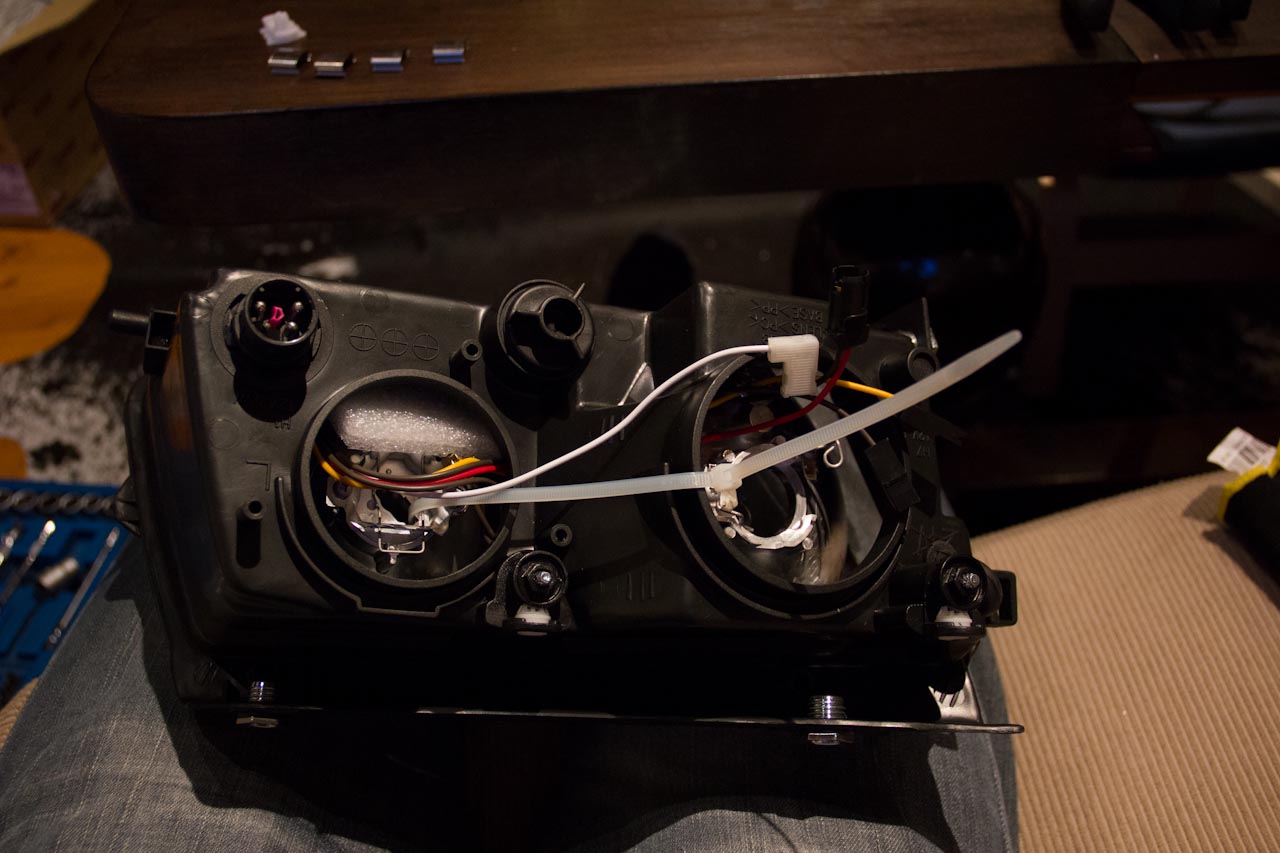 Driver's side opened: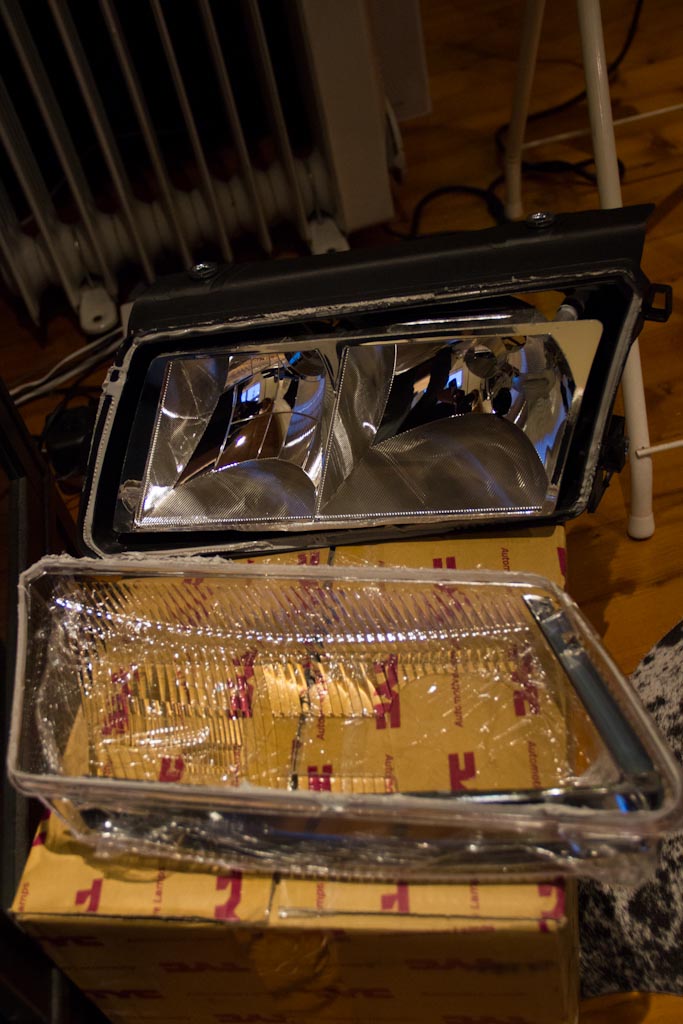 Passenger side opened:
Pulled out the glare cap and drilled through the glare cap "socket" for a neater way of pulling the solenoid wires through to the back. The hole below is for the parking light.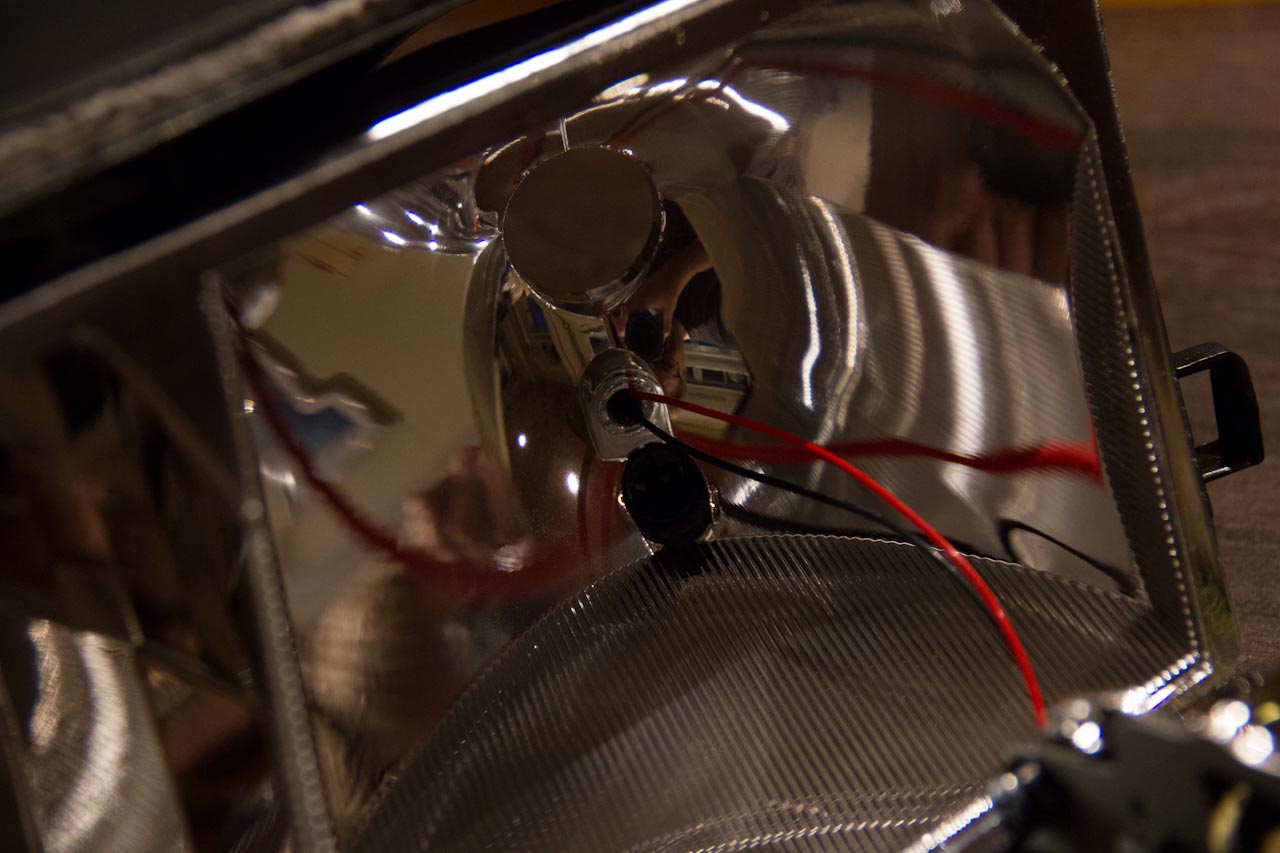 Since my shipment of 9006M/9006F connectors hadn't arrived, I had to cut off the connector and install AMP connectors for the high beam splitters...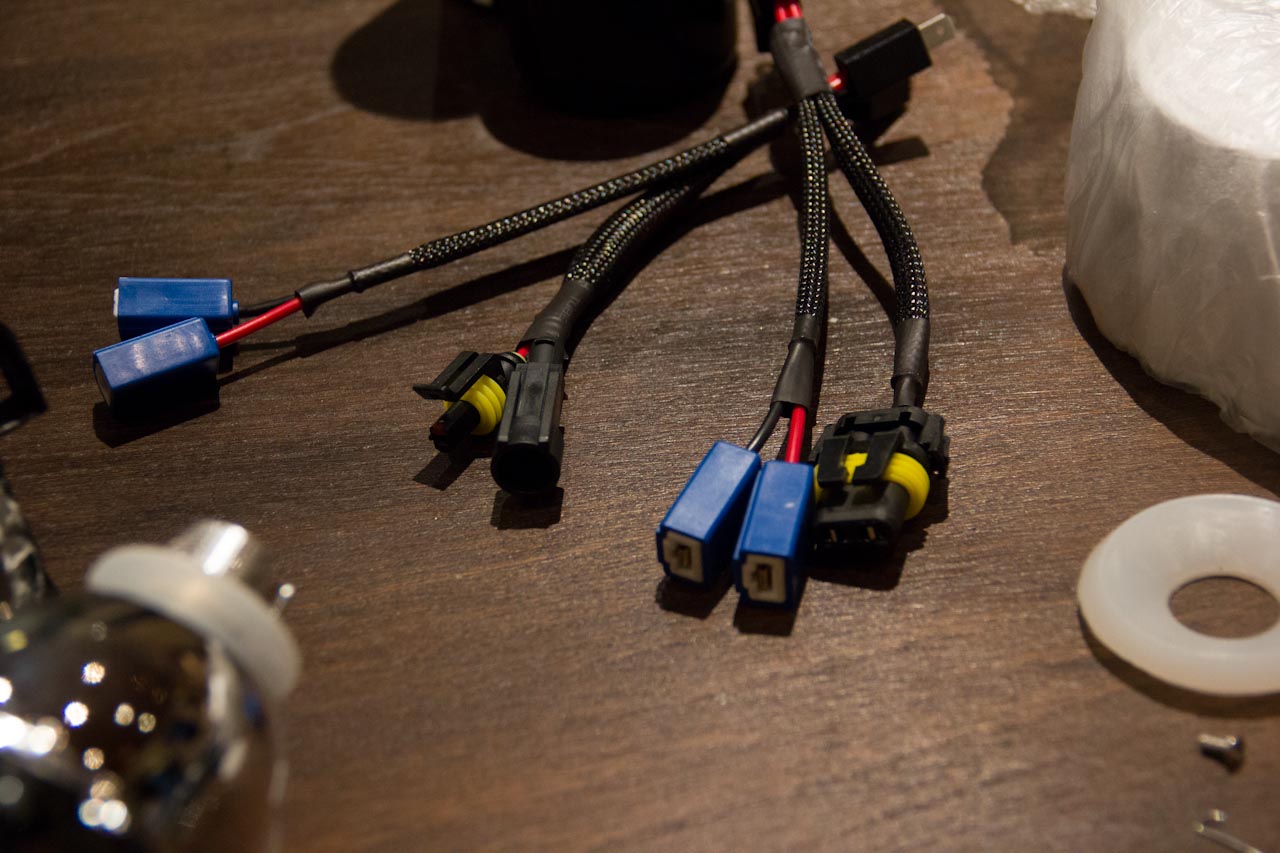 Test mount. Looks alright
Rotation was good too, though I don't have any output pictures...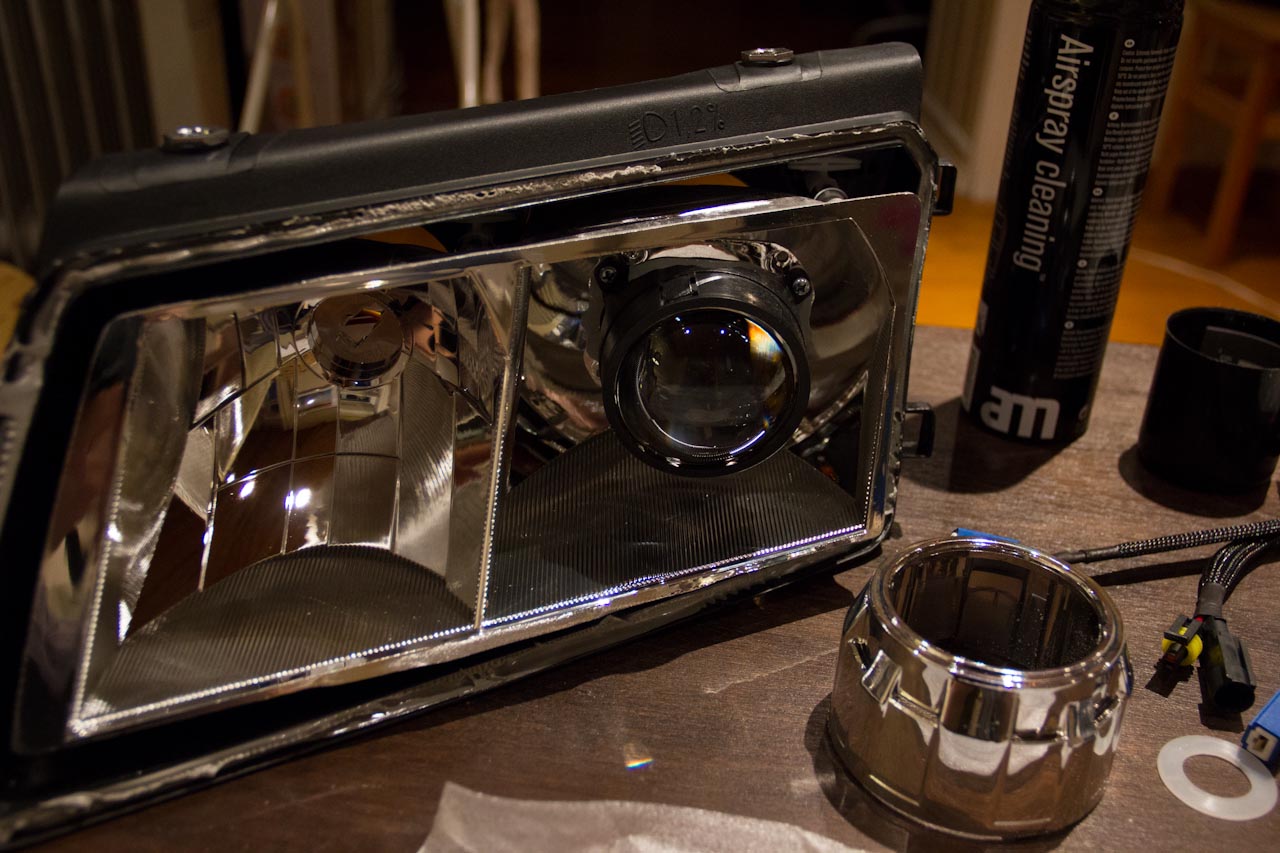 Shroud on: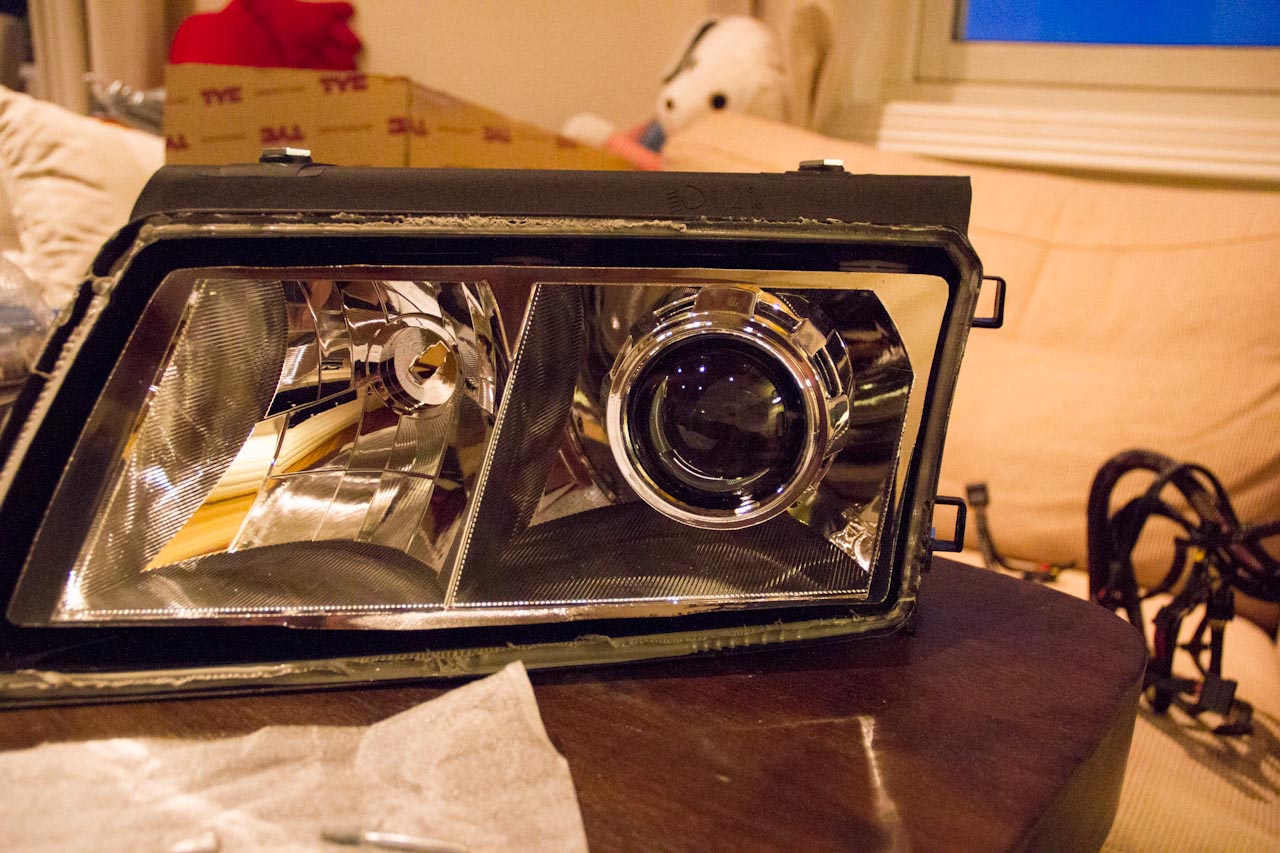 Of course I messed up the cutting and left a gap... the gap was covered with reflective aluminium tape, and when the lens is on it's not even visible thanks to the ribbing on the inside of the lens.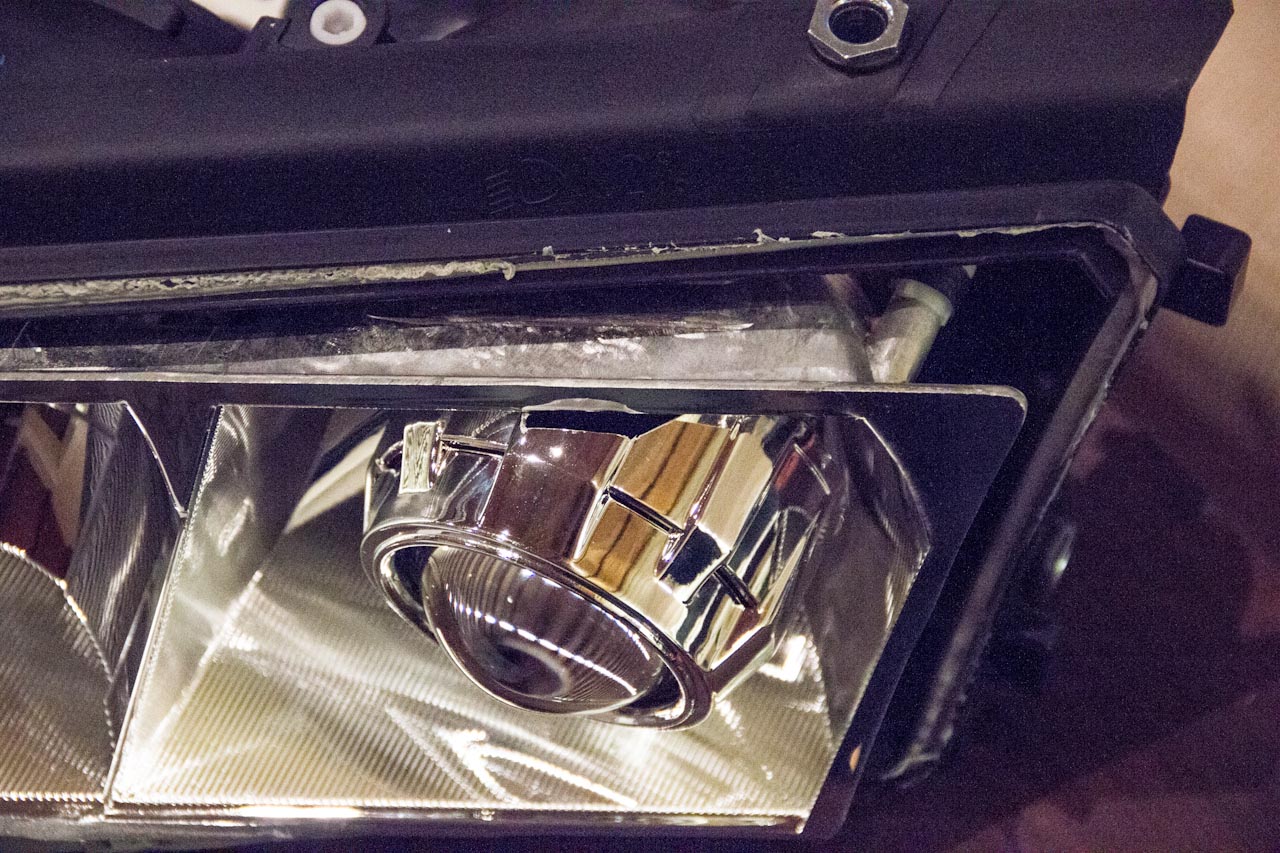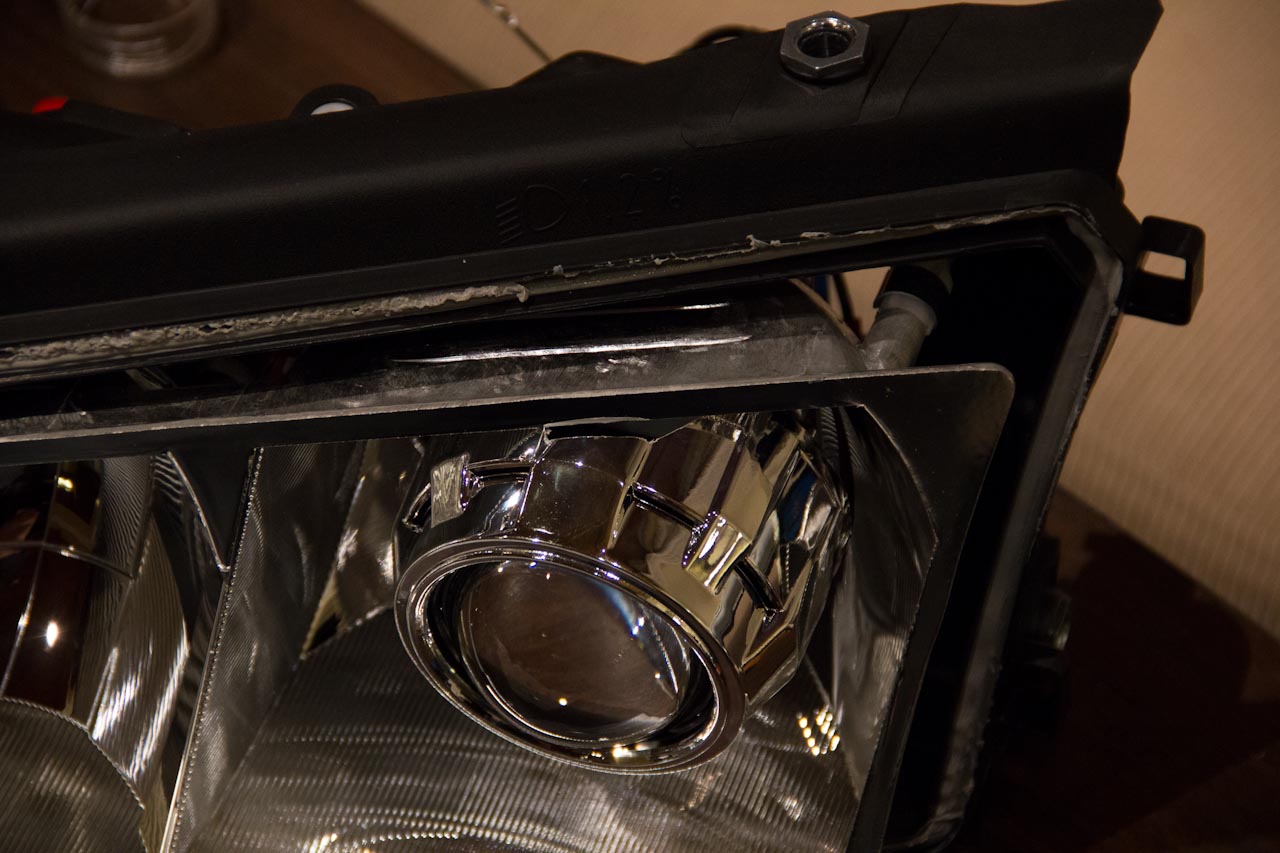 All done, just the lens cover missing...
There is a gap on the underside which allows about half of the parking light to be visible, thus retaining the OEM function of the light without me having to relocate the socket (which would likely be messy and ugly). It won't be visible at all once the projector is lit, but it's required by law (nevermind that the whole retro is technically illegal).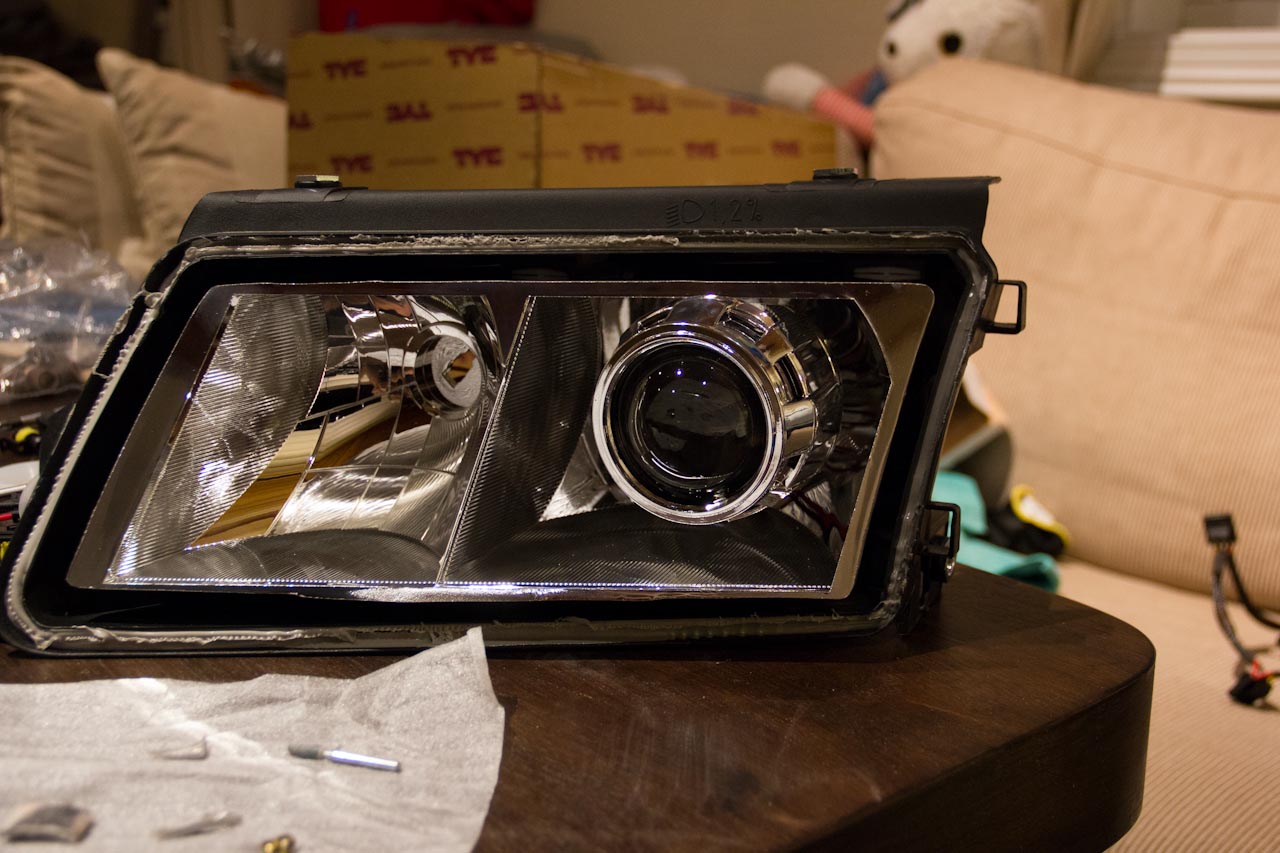 And the final product: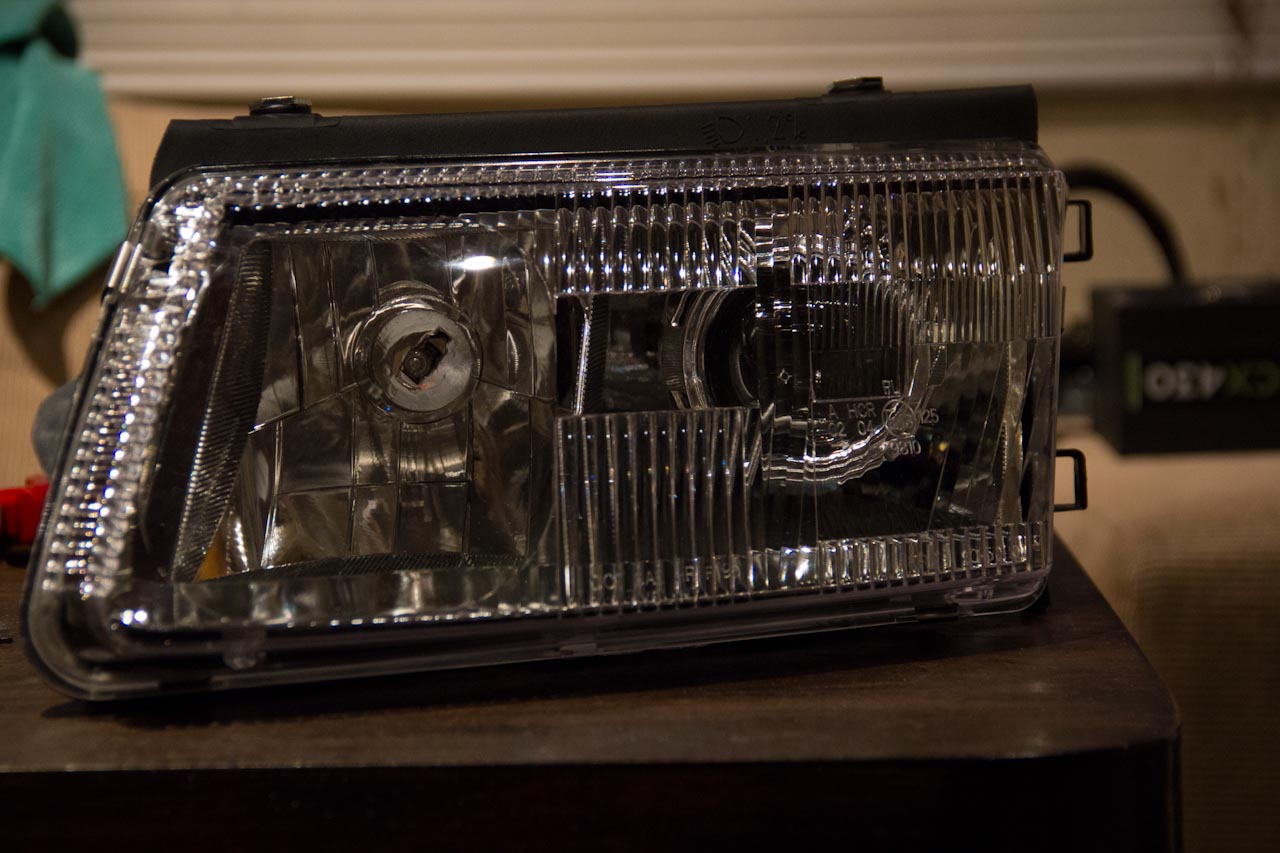 And one of the rear as well. After all was done and sealed up, I tested the output again. It became apparent that a clear headlight lens was in order, as the light left of the center more or less just disappeared. An order for a pair of clear lenses was then placed.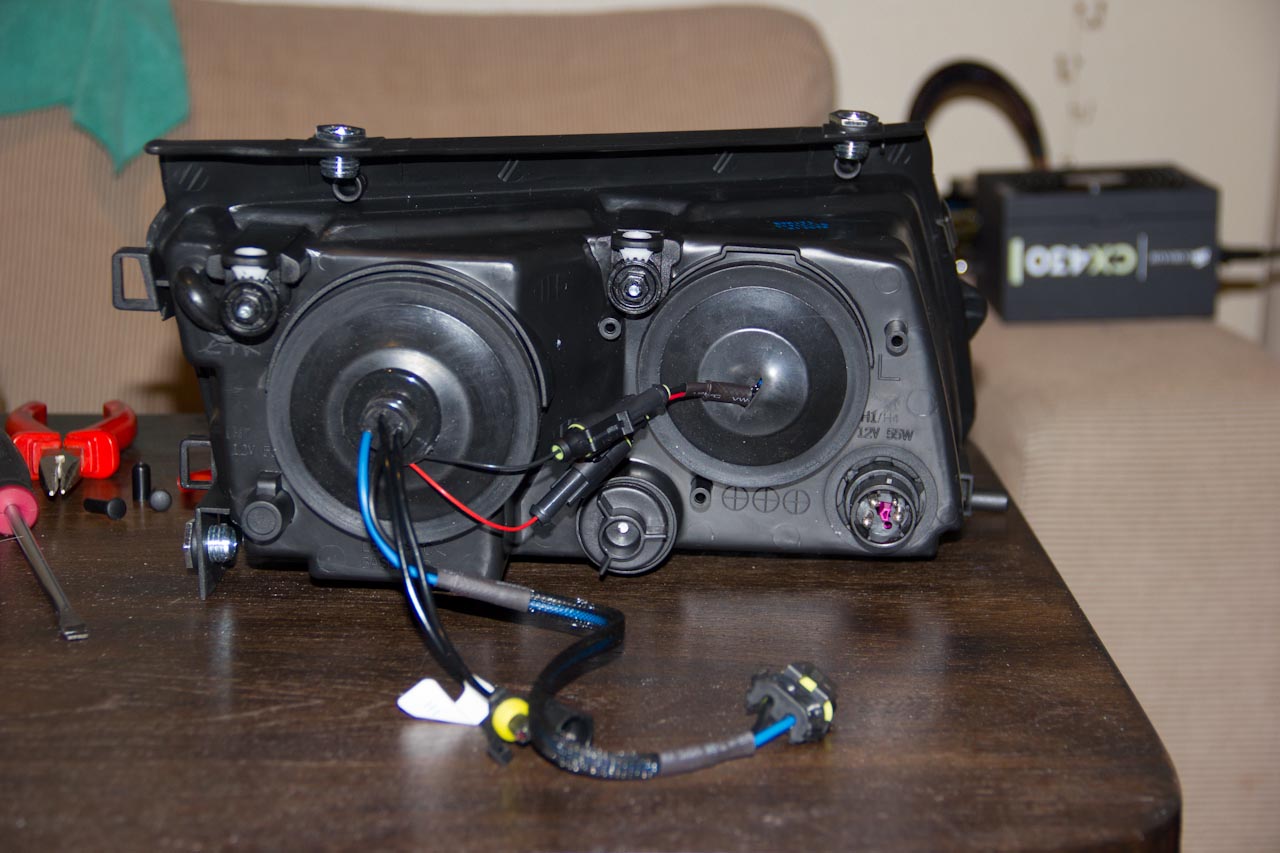 I'm not too happy about the solenoid/high beam splitter wires hanging like they do, as they are likely to be in the way for something or another, but also because it doesn't look good.
When the clear lenses arrive and the lights are open for a lens swap, I'm going to fish the solenoid and high beam splitter wires through on the inside and seal the cut I made in the rubber cap. Pictures of the final product will come when the lenses arrive.
Time spent: 6 hours on the driver's side headlight, 2 hours on the passenger side... about 4 hours were spent scratching my head, fiddling with tiny things my hands are too large for, and trying to find the required tools to get the job done.
-----------------------------------
Way overdue for an update, this one...
Clear lenses arrived from China: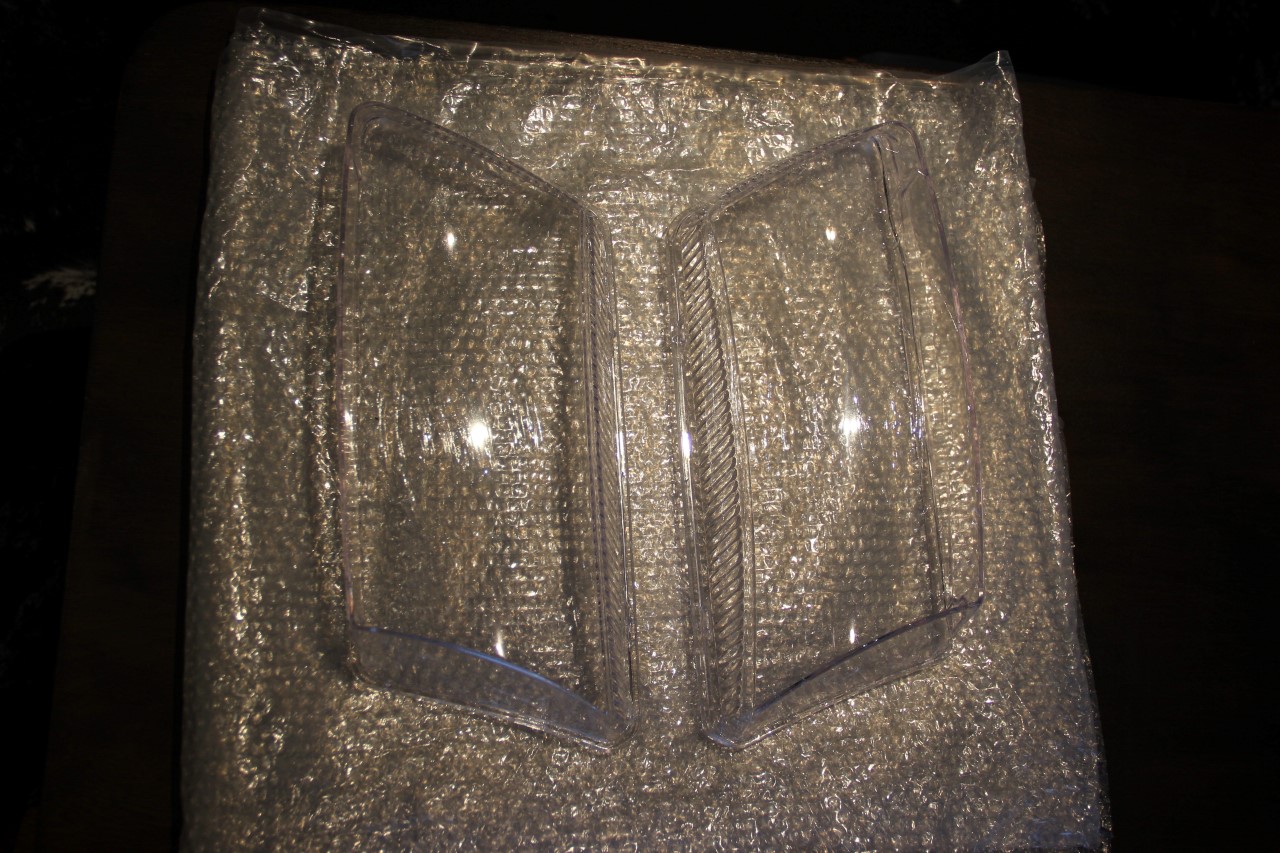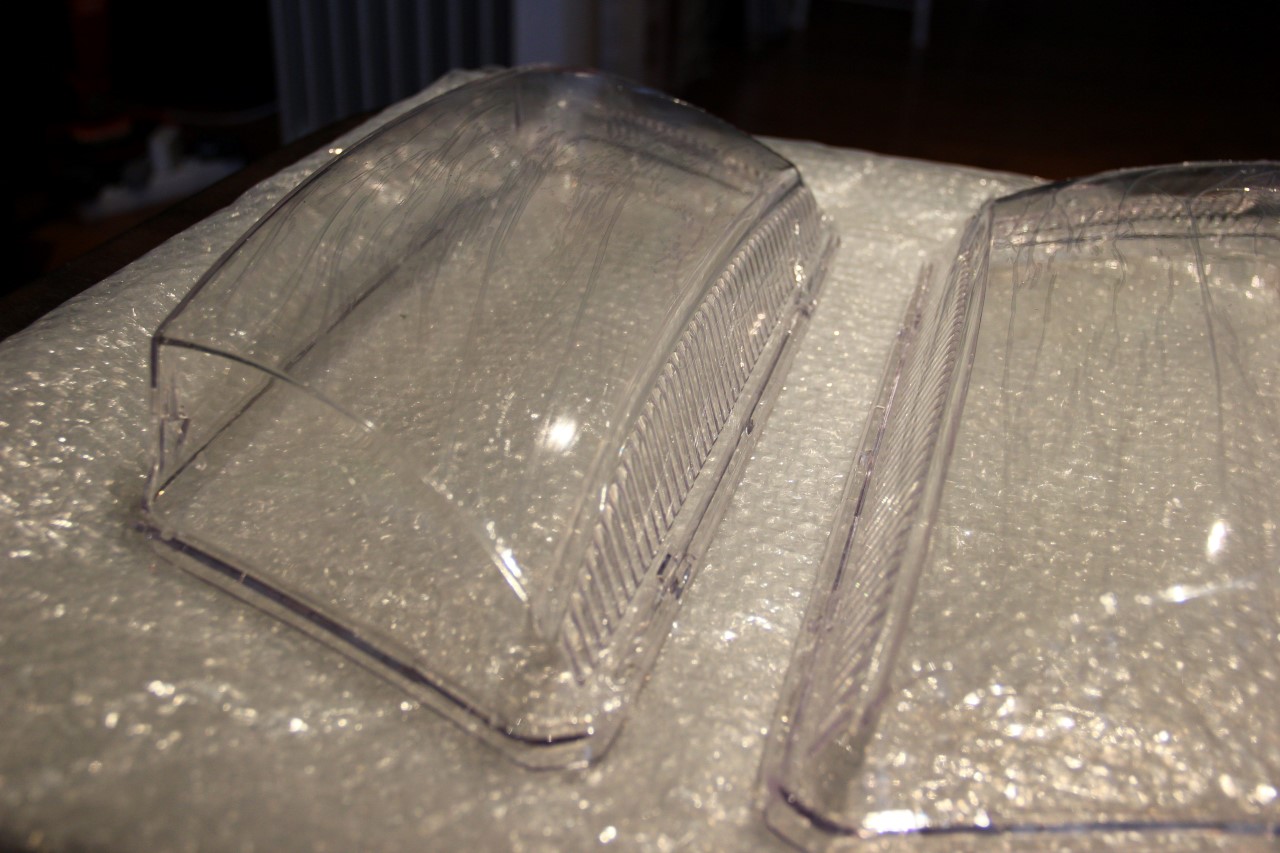 Output with the fluted lens on. Severely distorted, double cutoff, glare everywhere.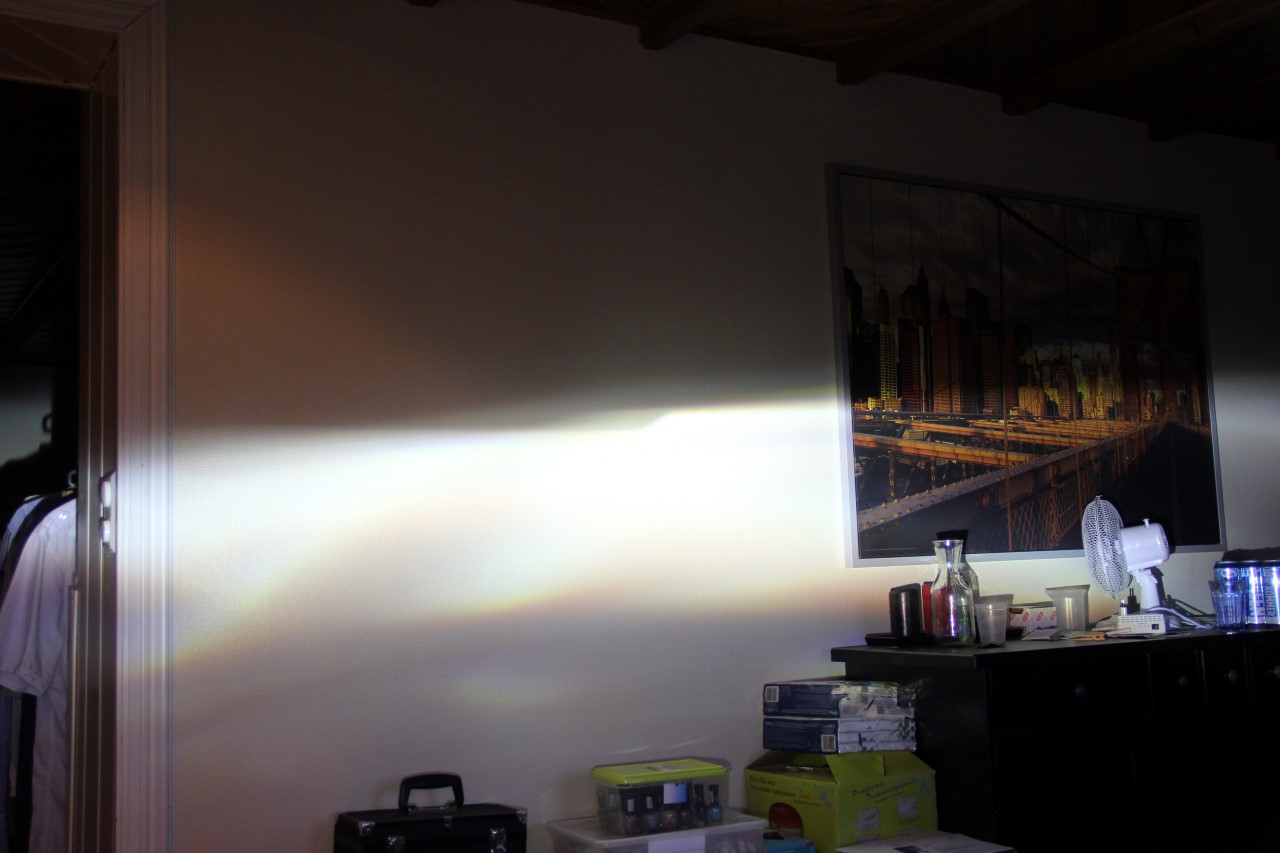 It's got wiiiiiiiiiiings!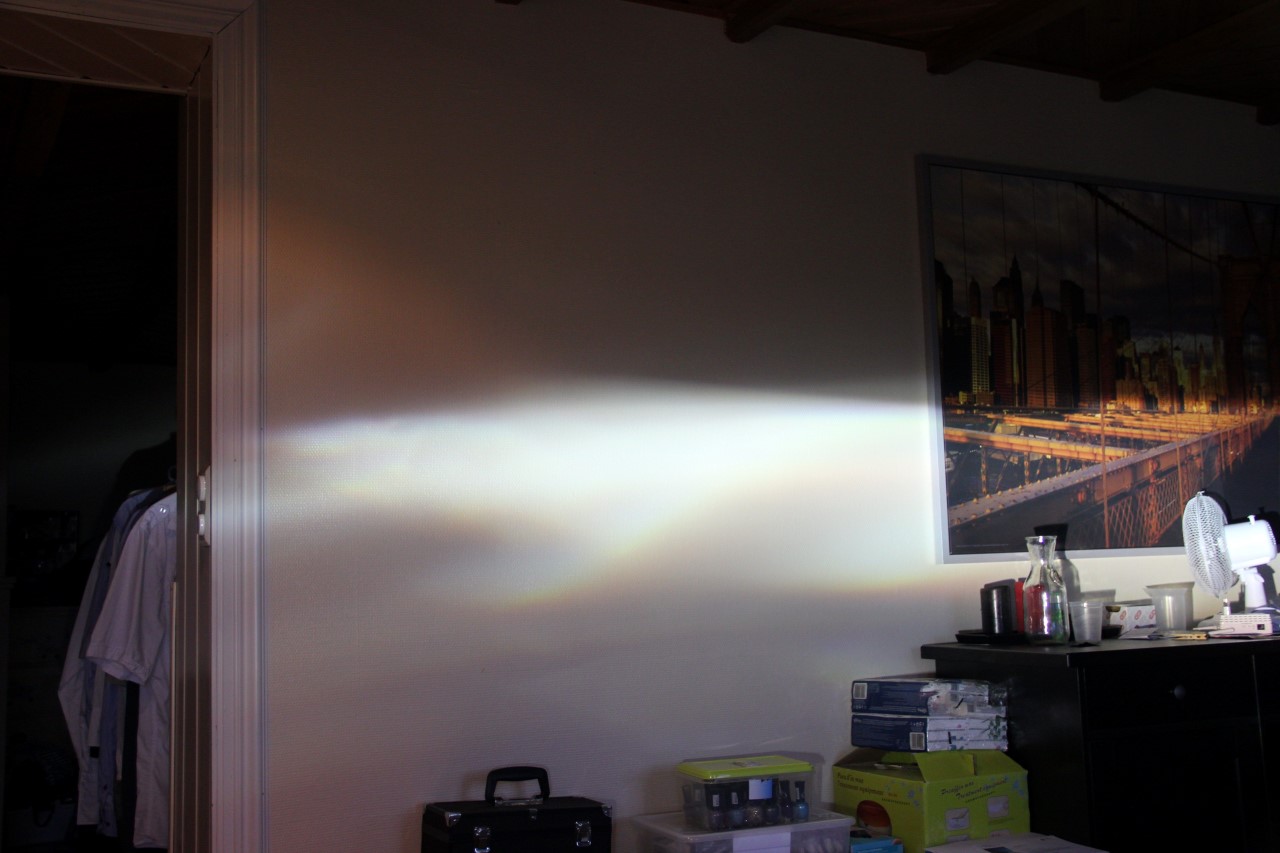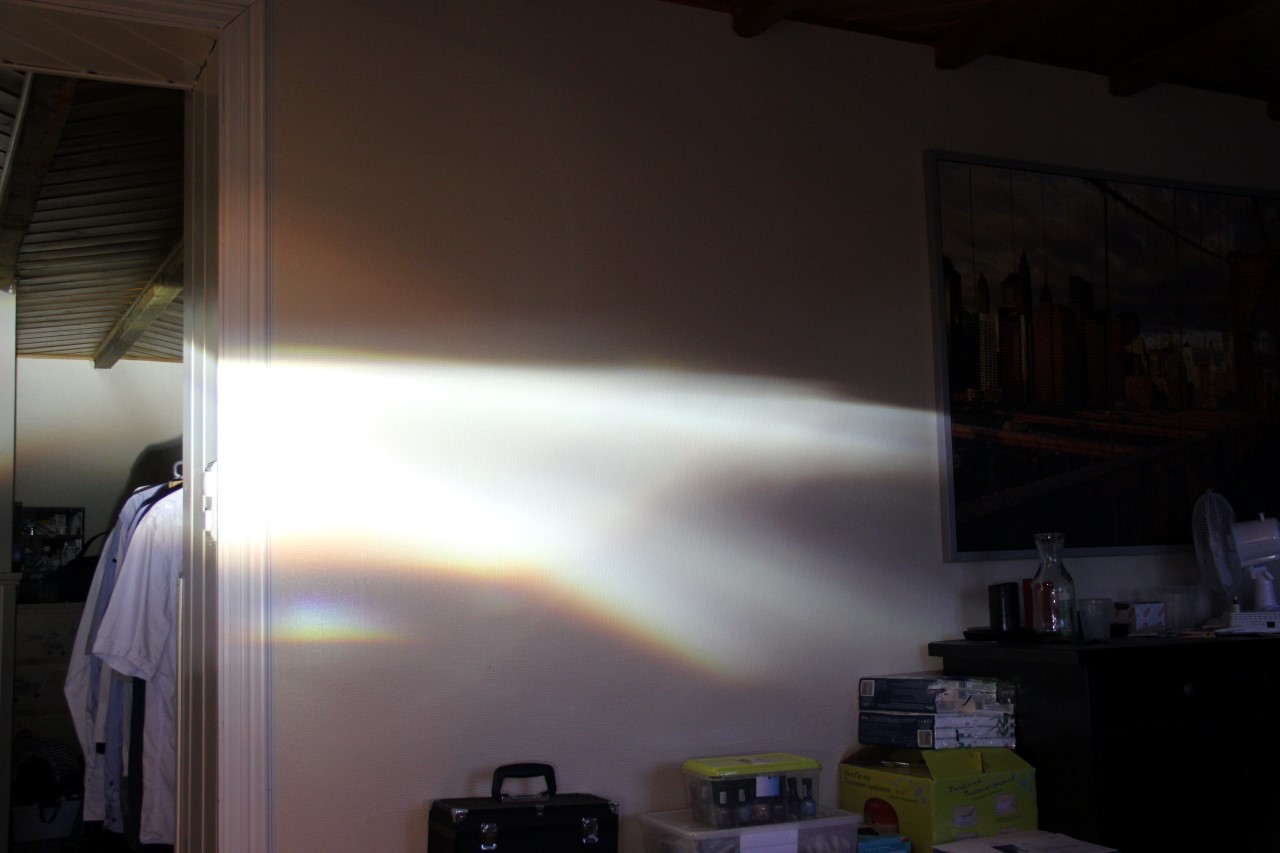 Full-scale madness: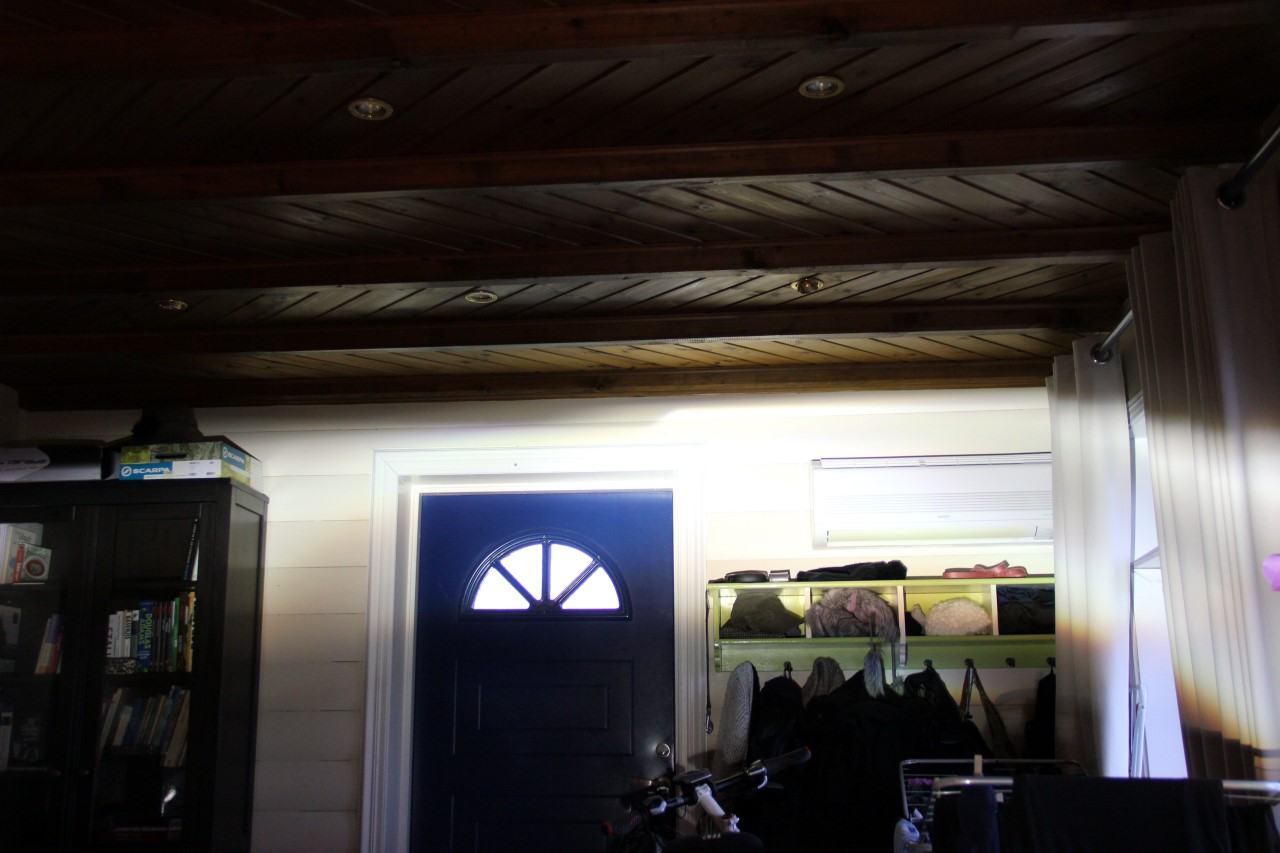 The new lenses had some bumps in the inner lower corner that needed to go. I'm not sure if these are made for OEM housings or replica housings, but the TYC replica housings did not have any indentations for these extrusions to go into, so the Dremel came out.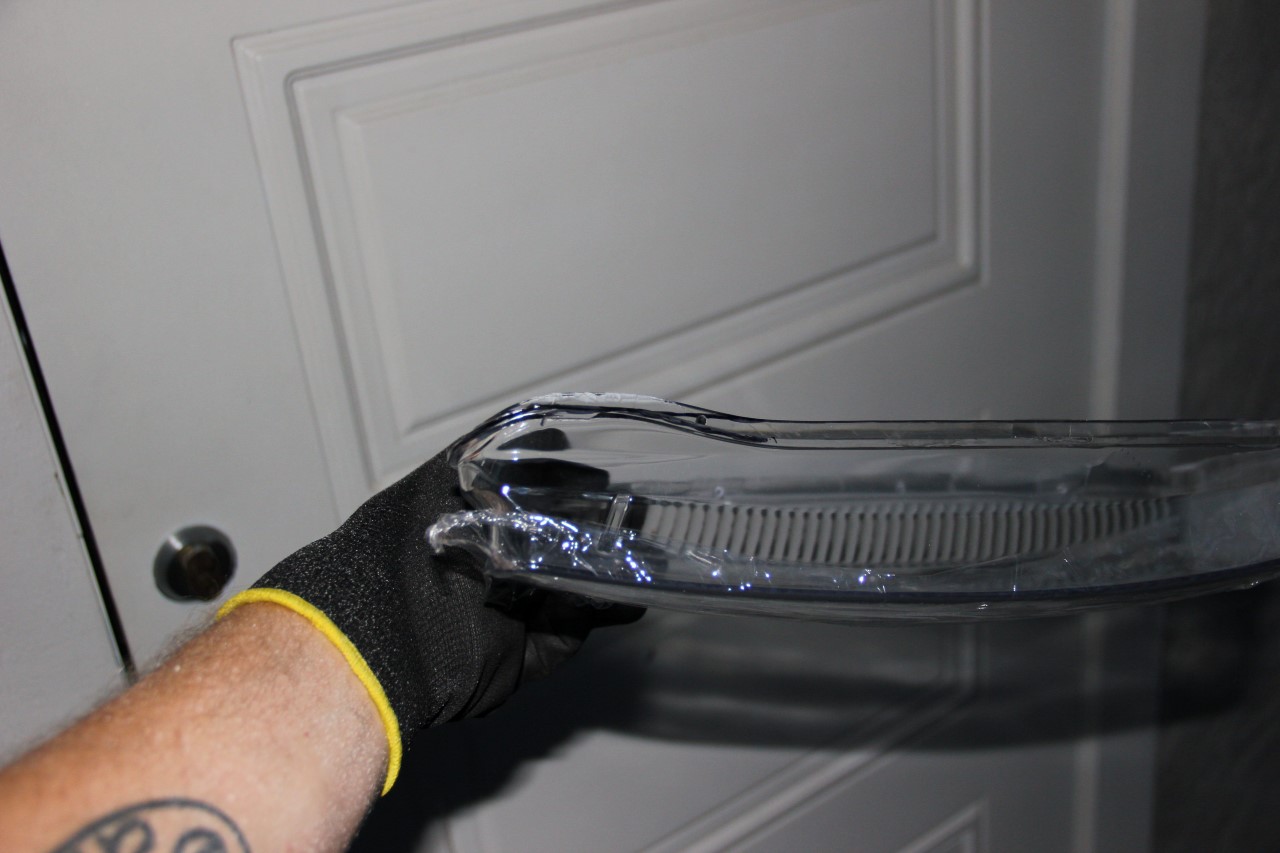 Chop chop: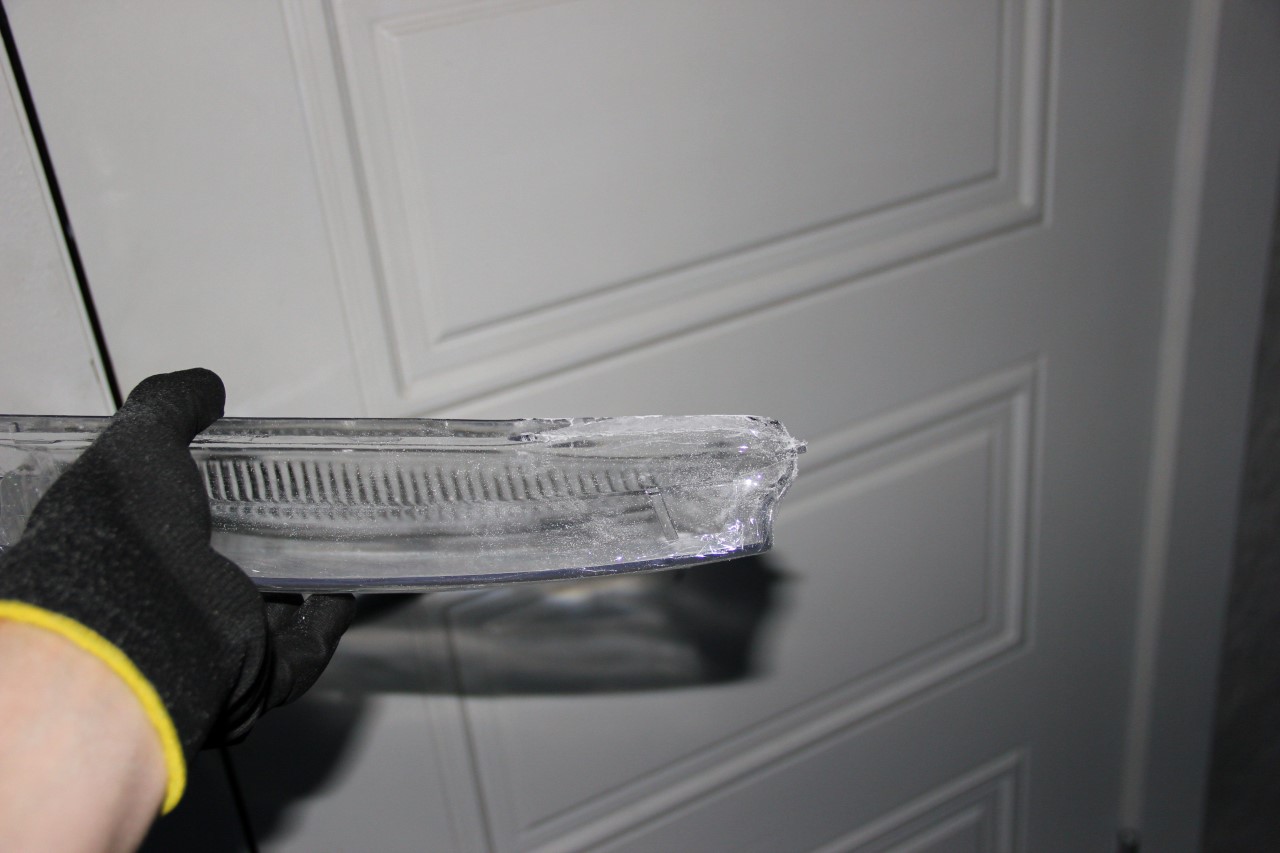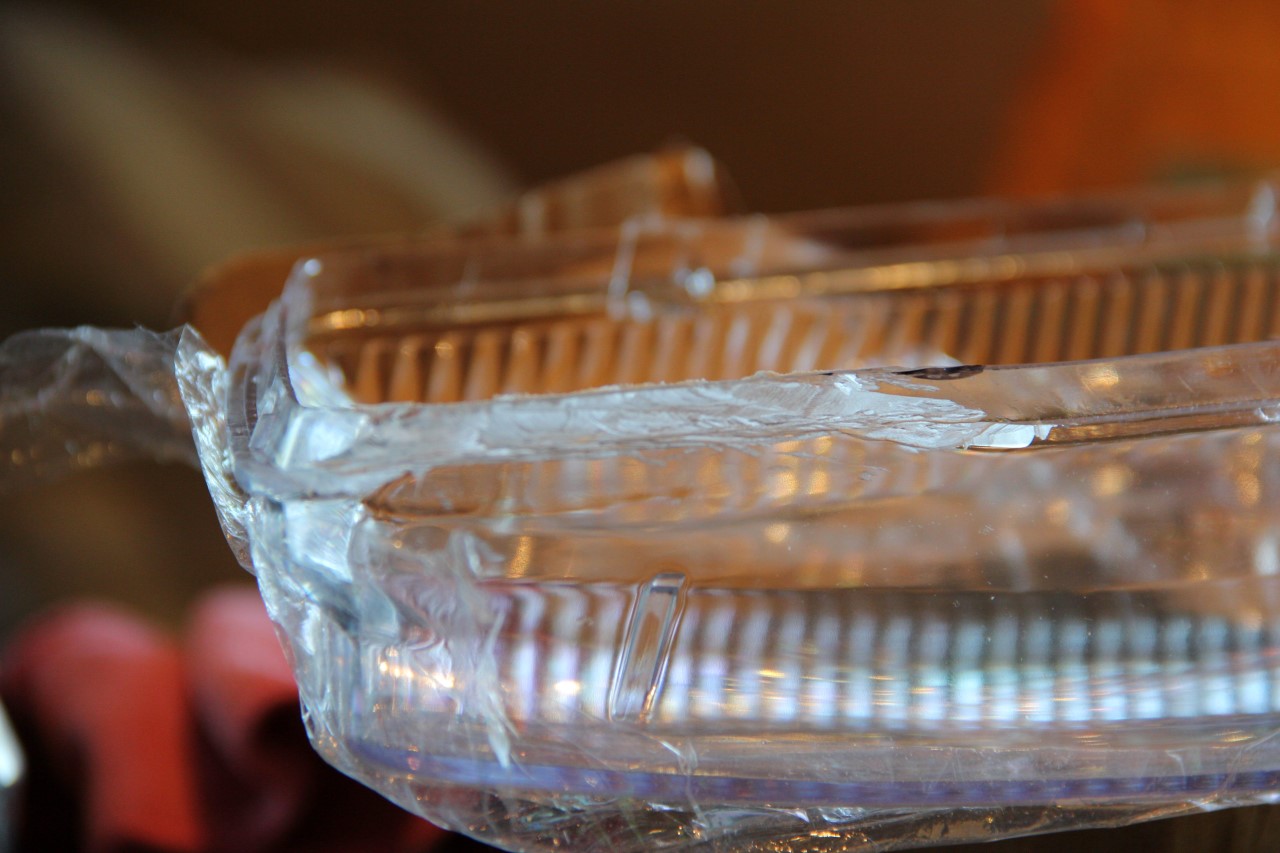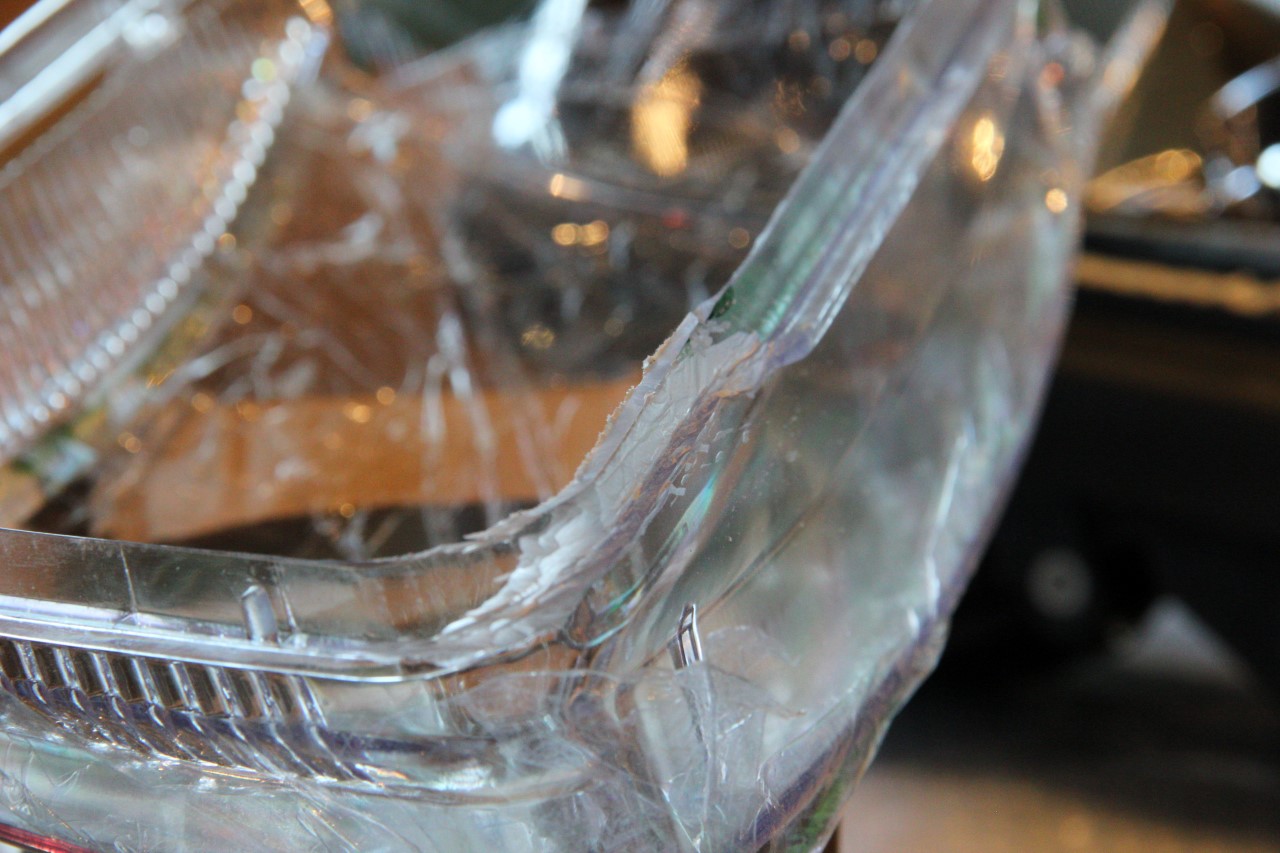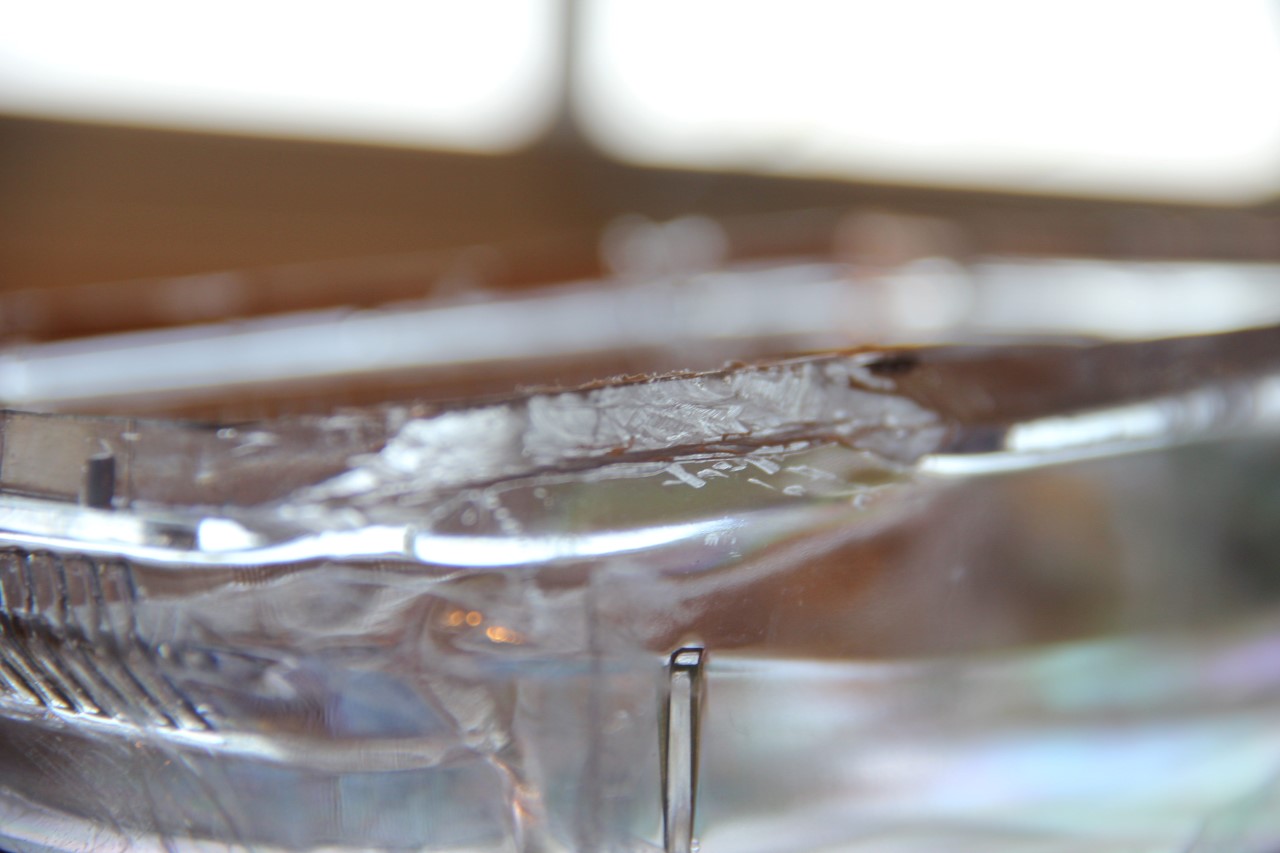 Final result: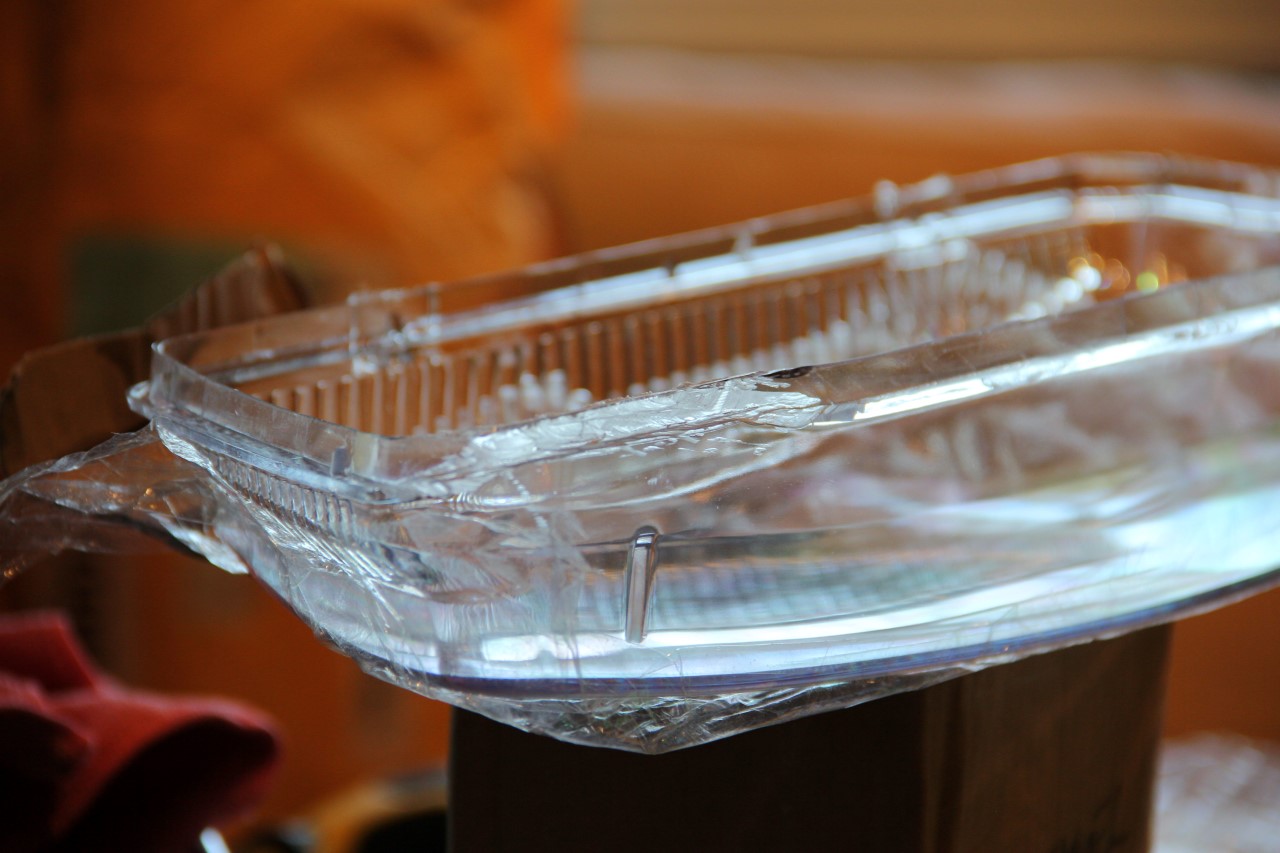 And installed. Looks a LOT better!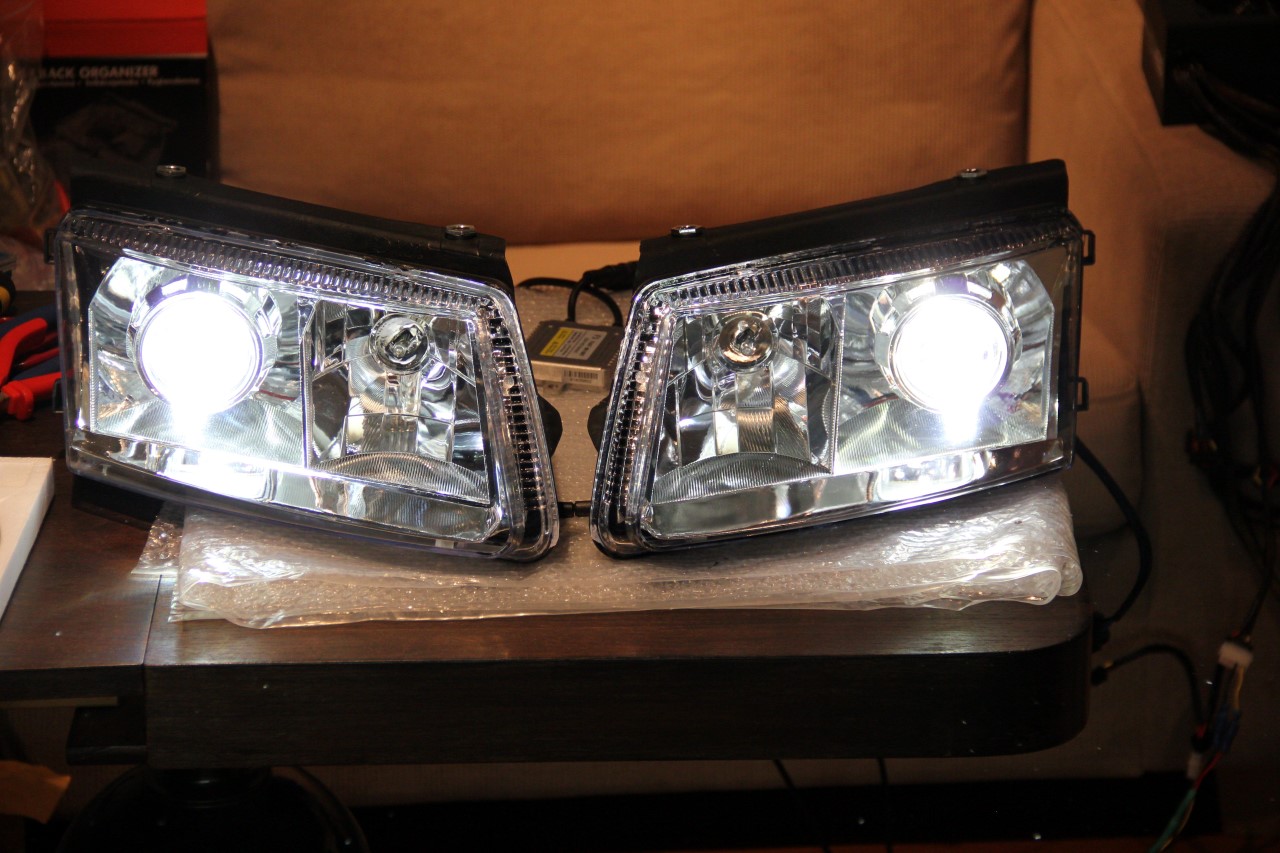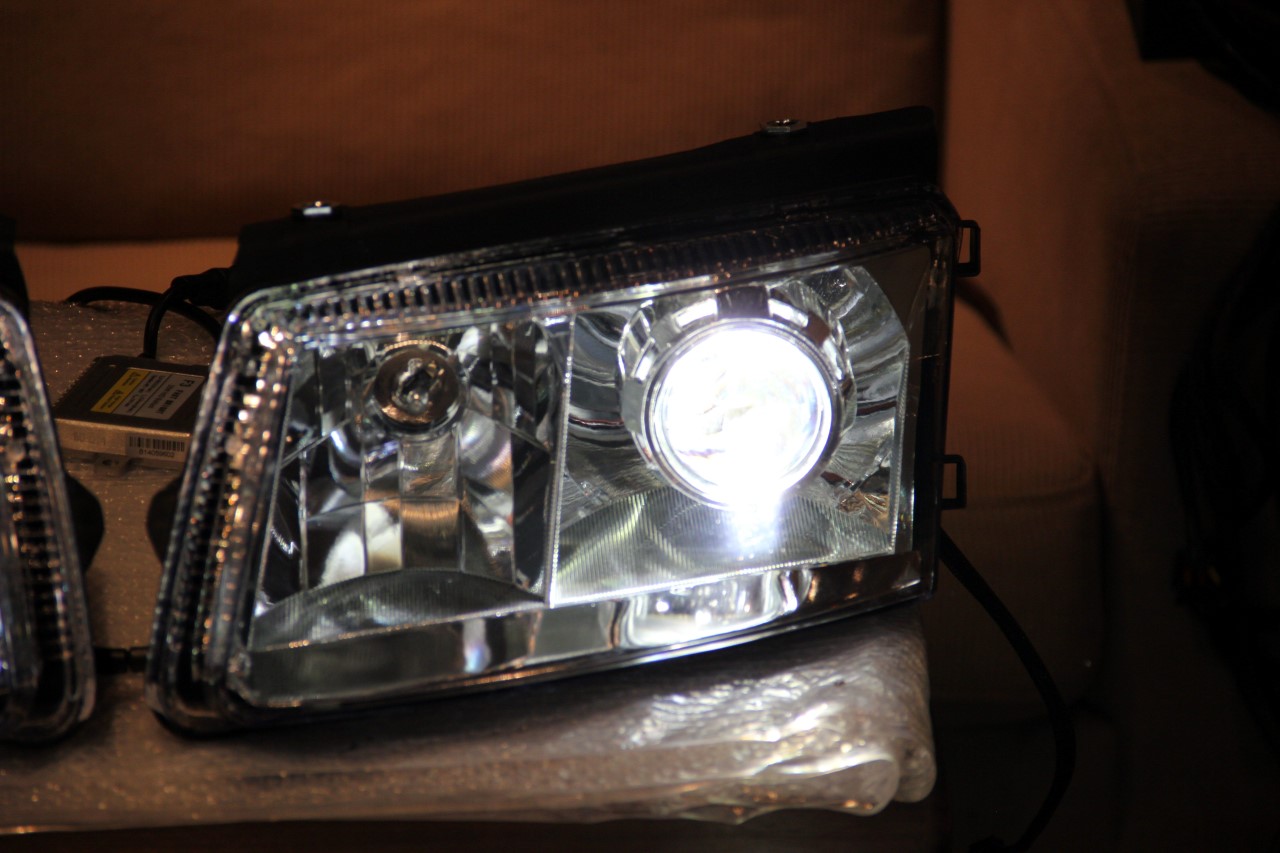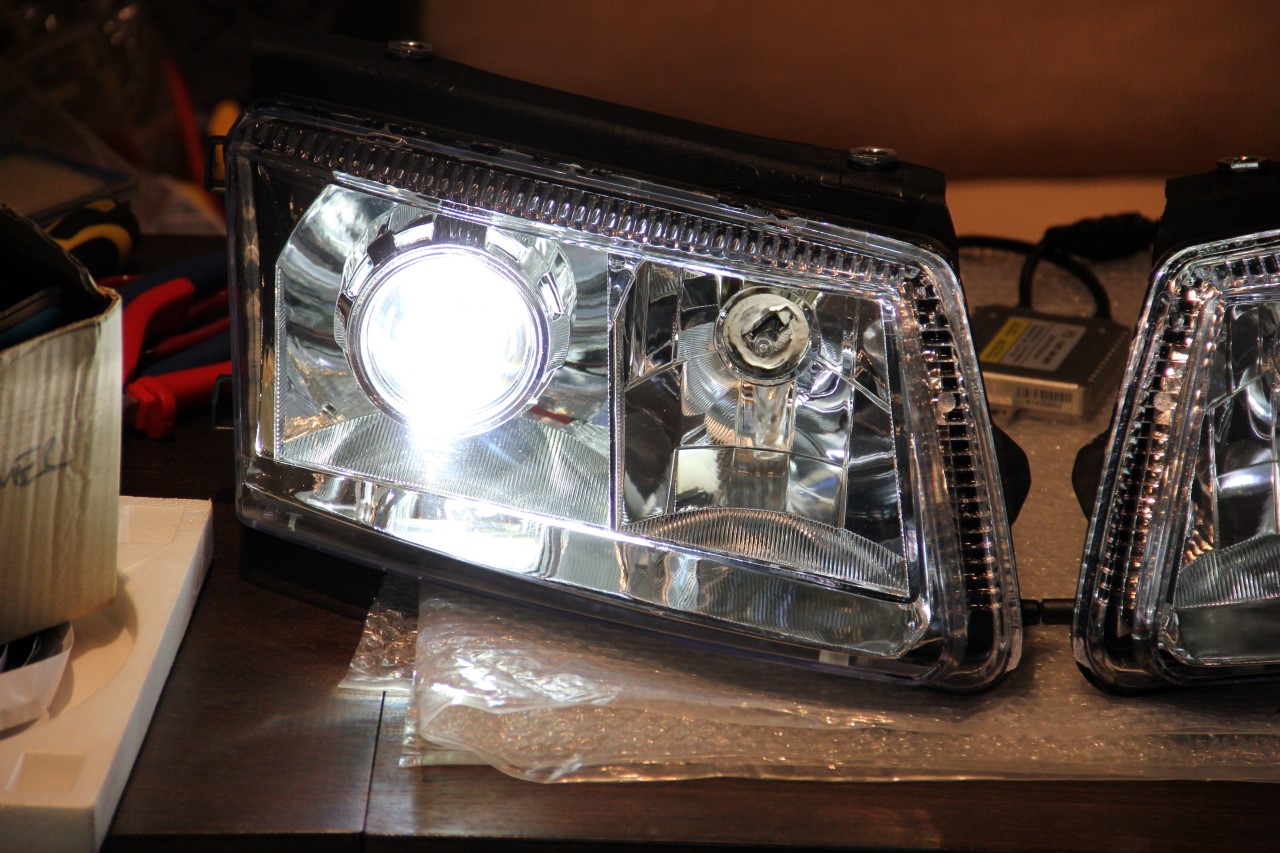 Fixed up the output rather nicely, too.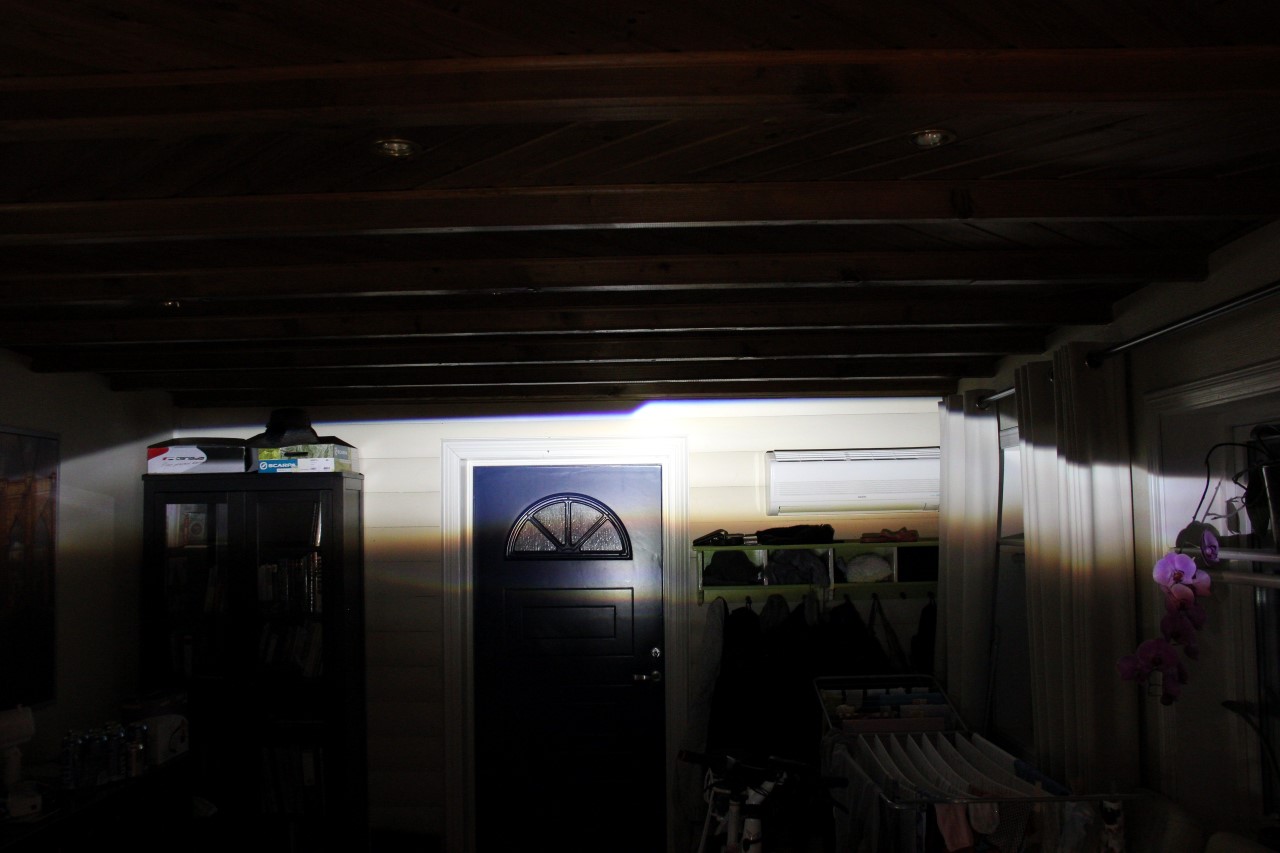 Nice and wide: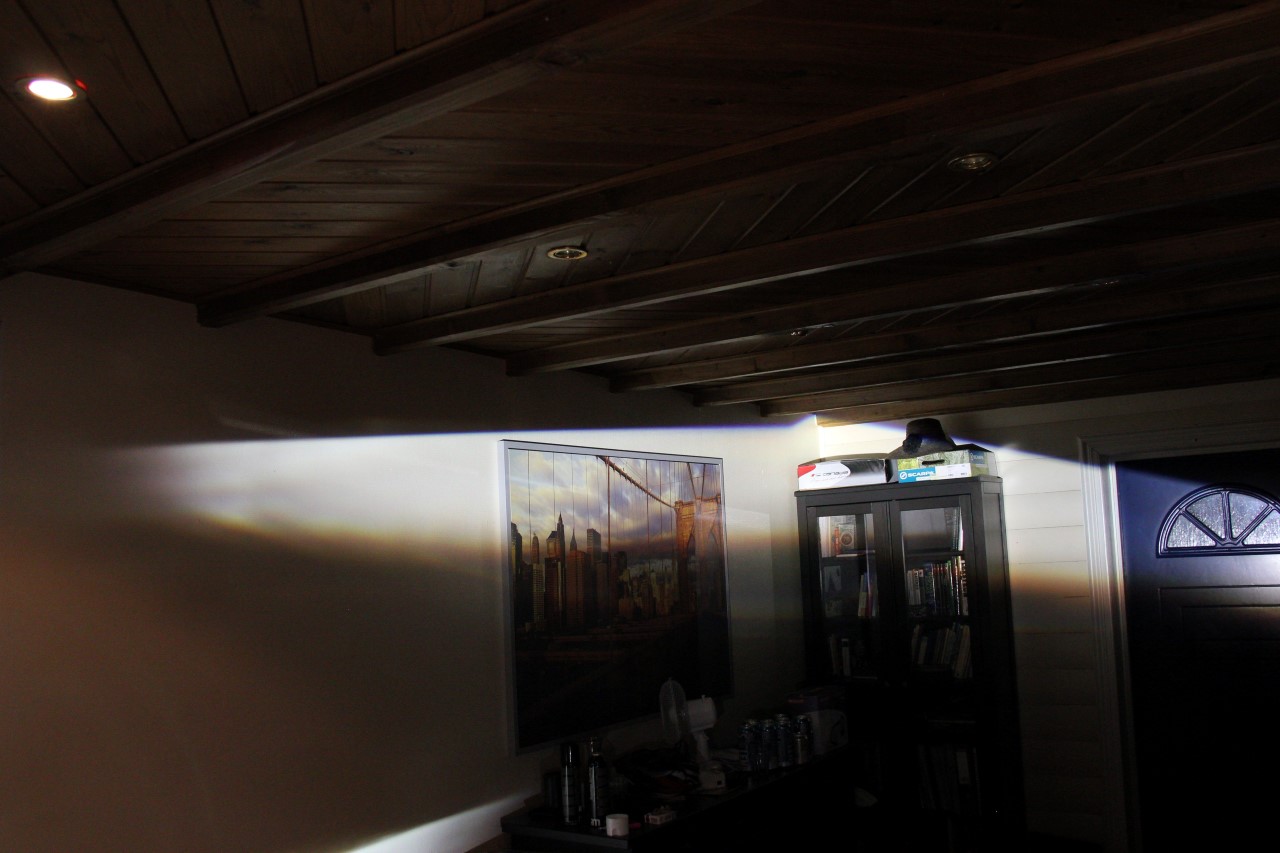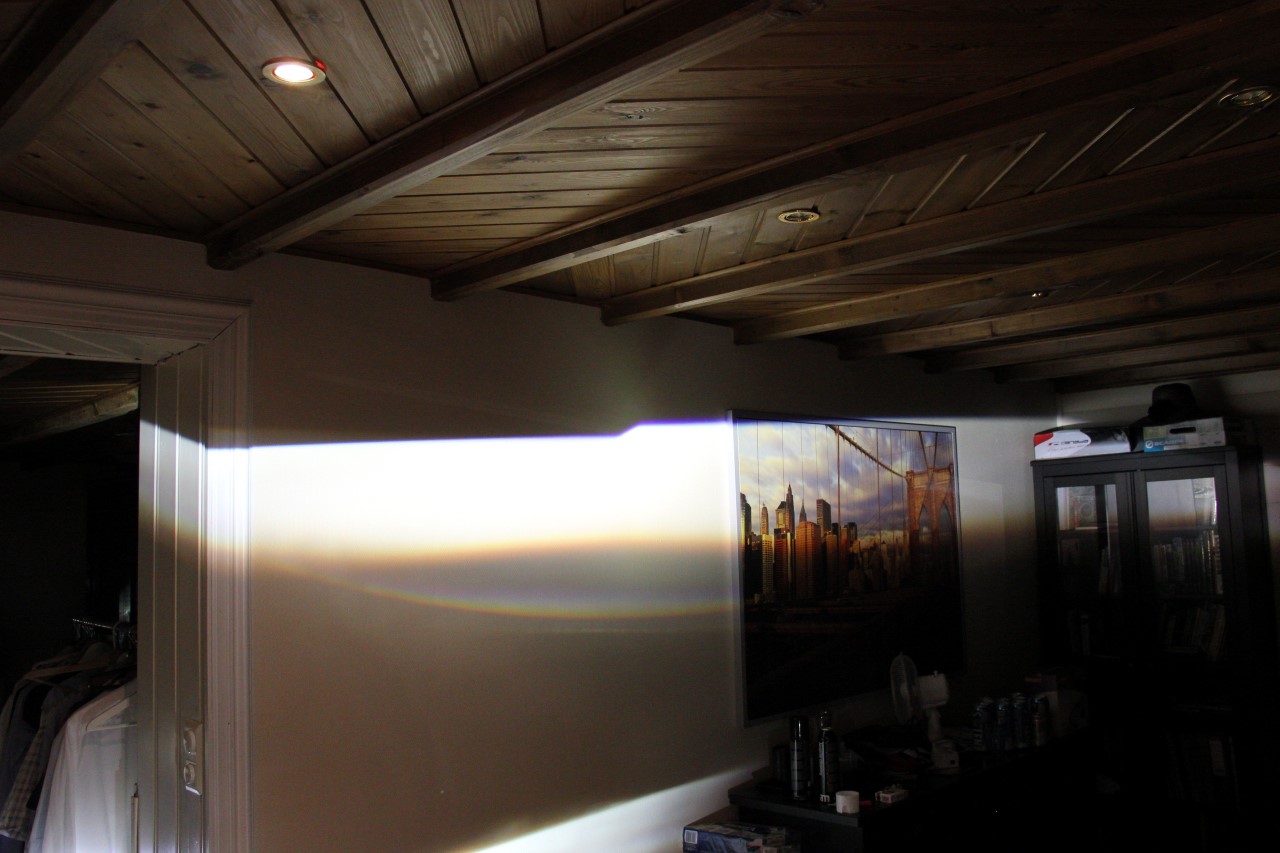 Showoff pics: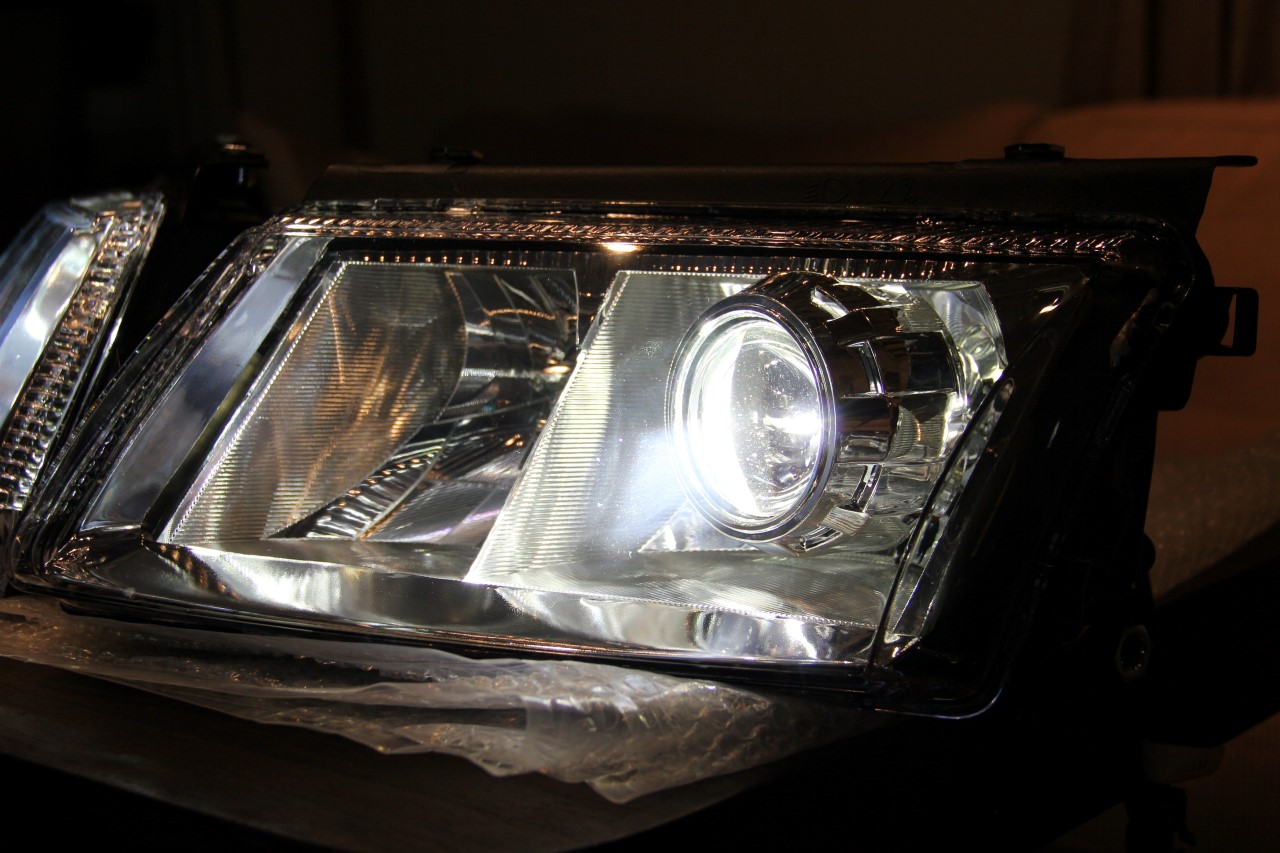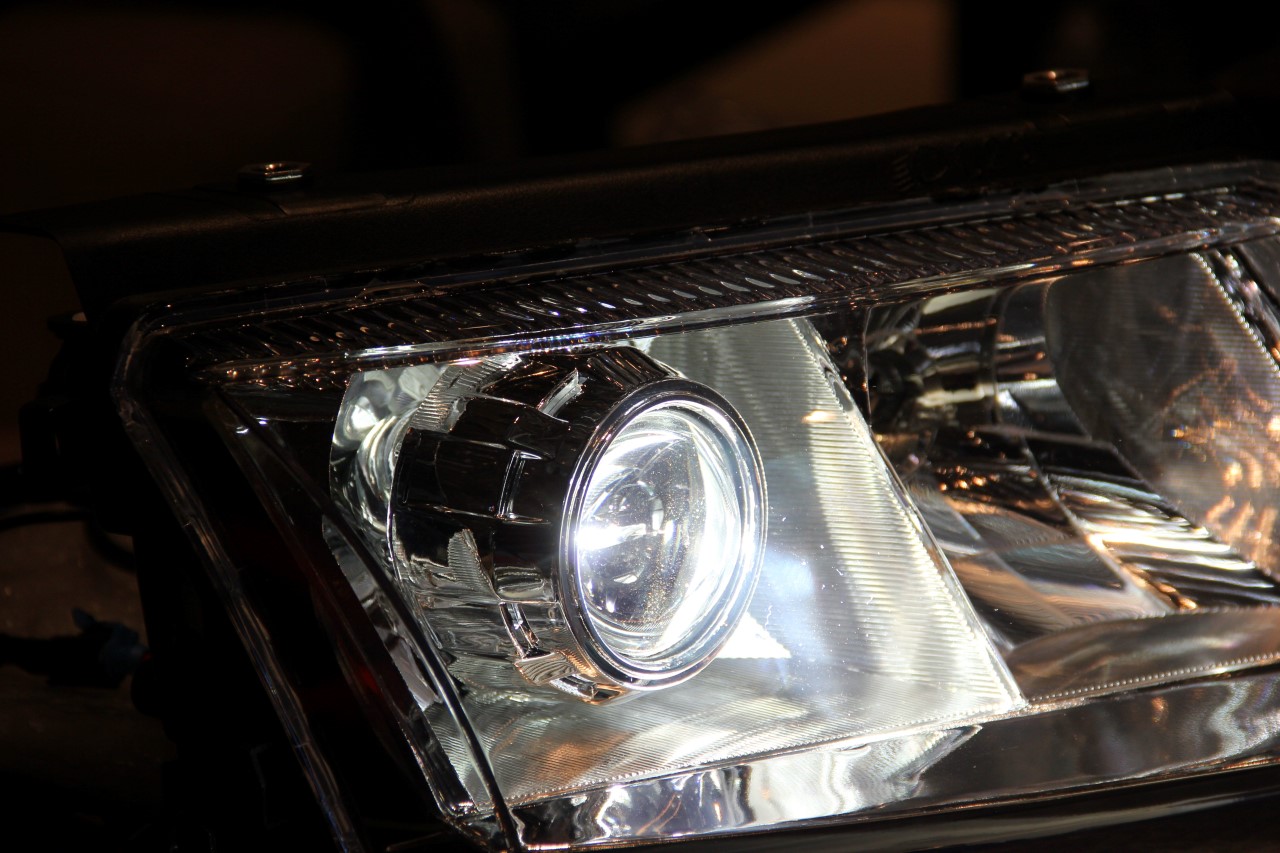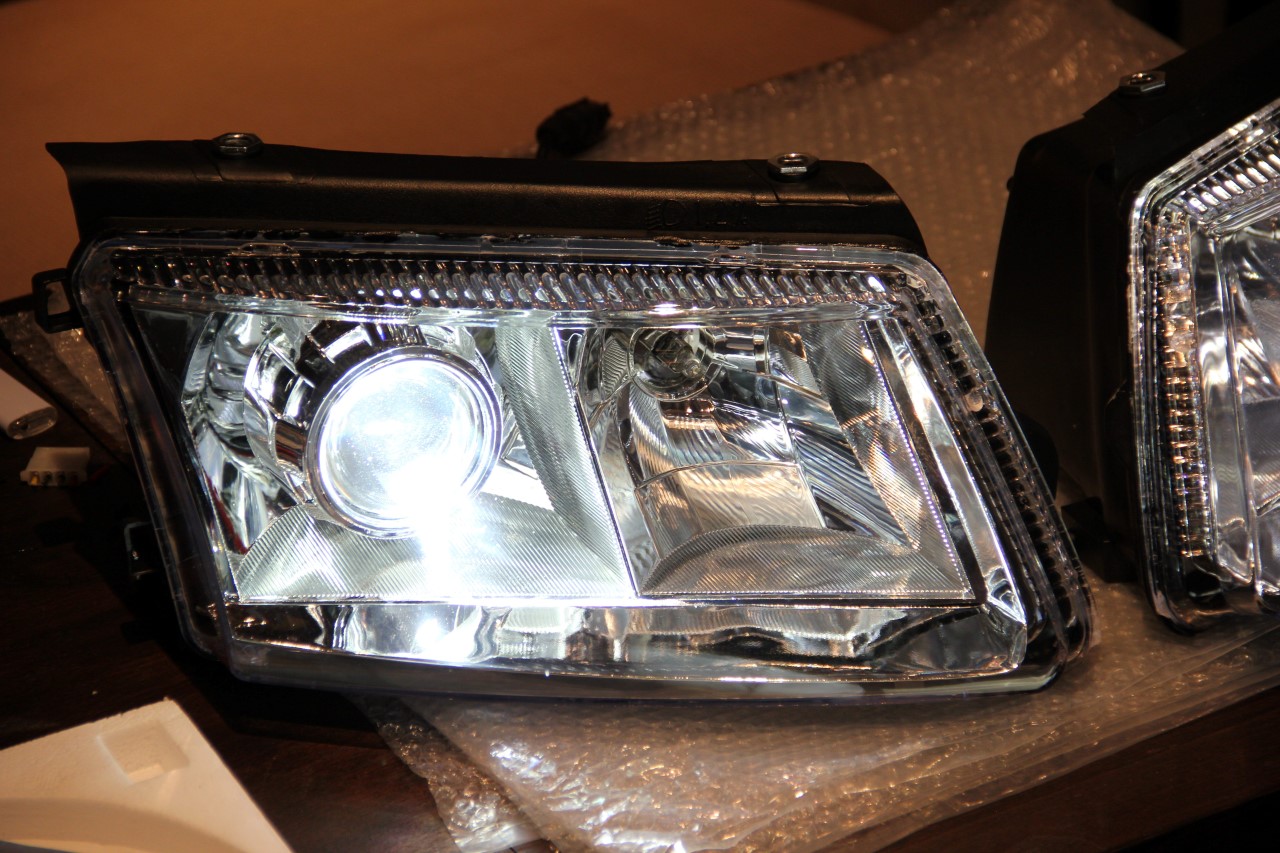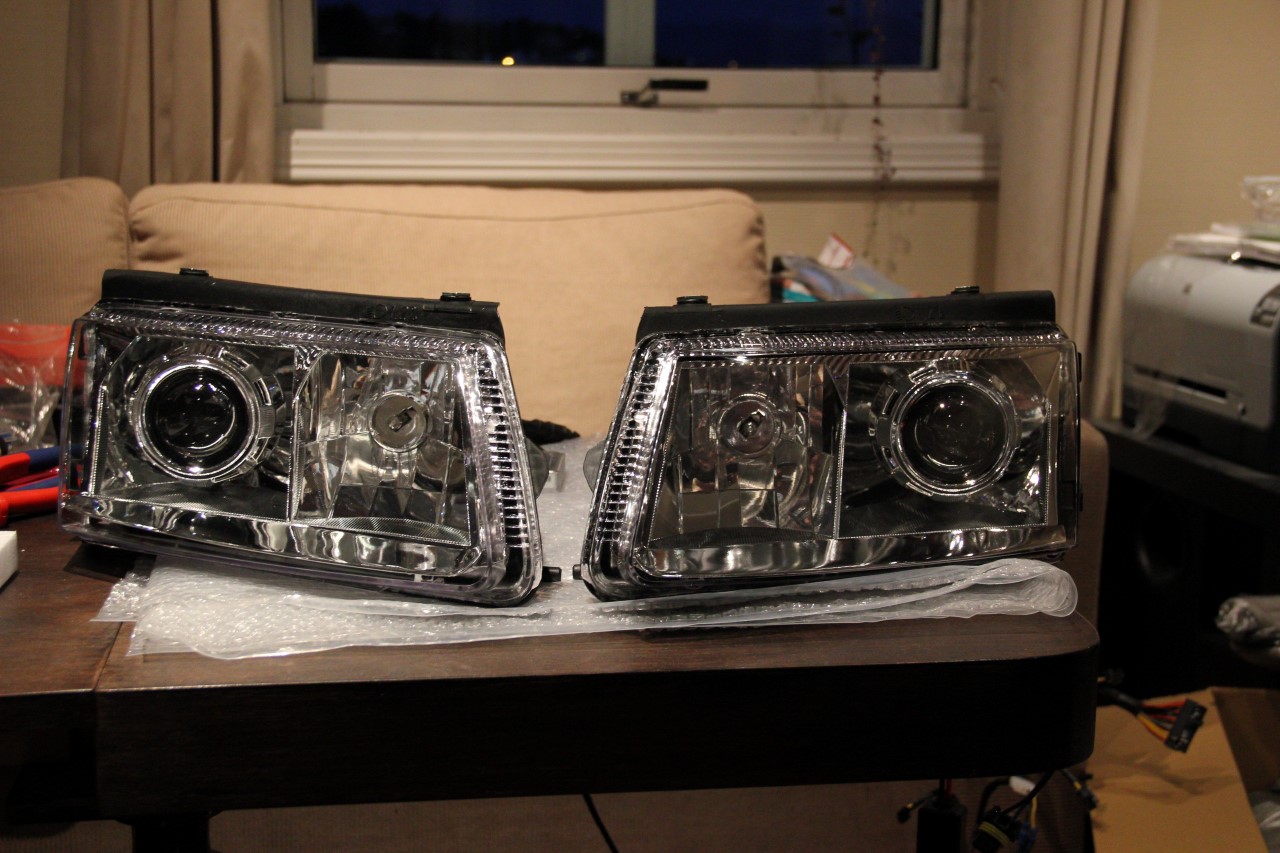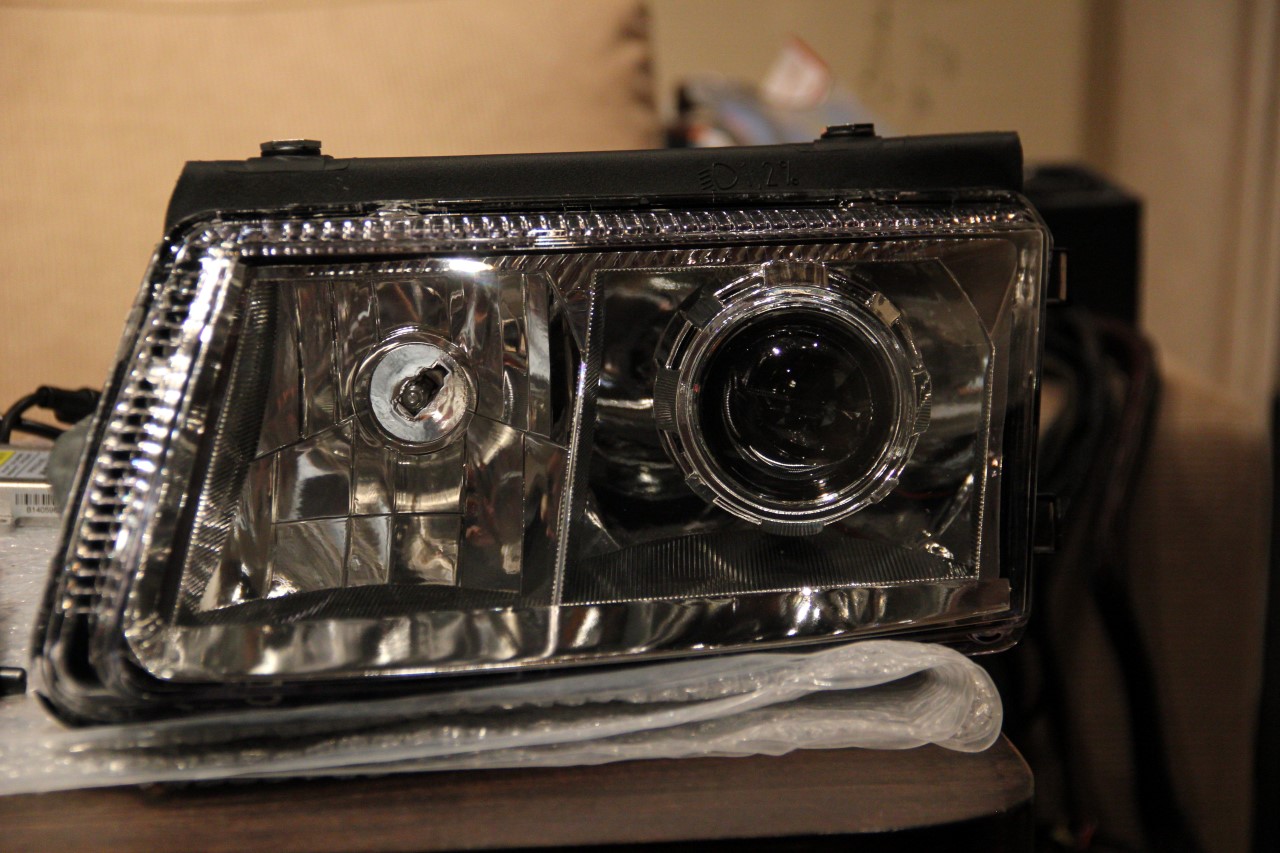 I cleaned up the back while I was at it and ran the high beam splitter inside the headlight. I wanted to crap the ballast in there as well, but as there was barely room for the splitter connections, stuffing a ballast with igniter in there was not happening.
Of course, now the OEM blinkers looked really out of place with their fluted looks, so I jumped on eBay(.co.uk) and bought these for my brother: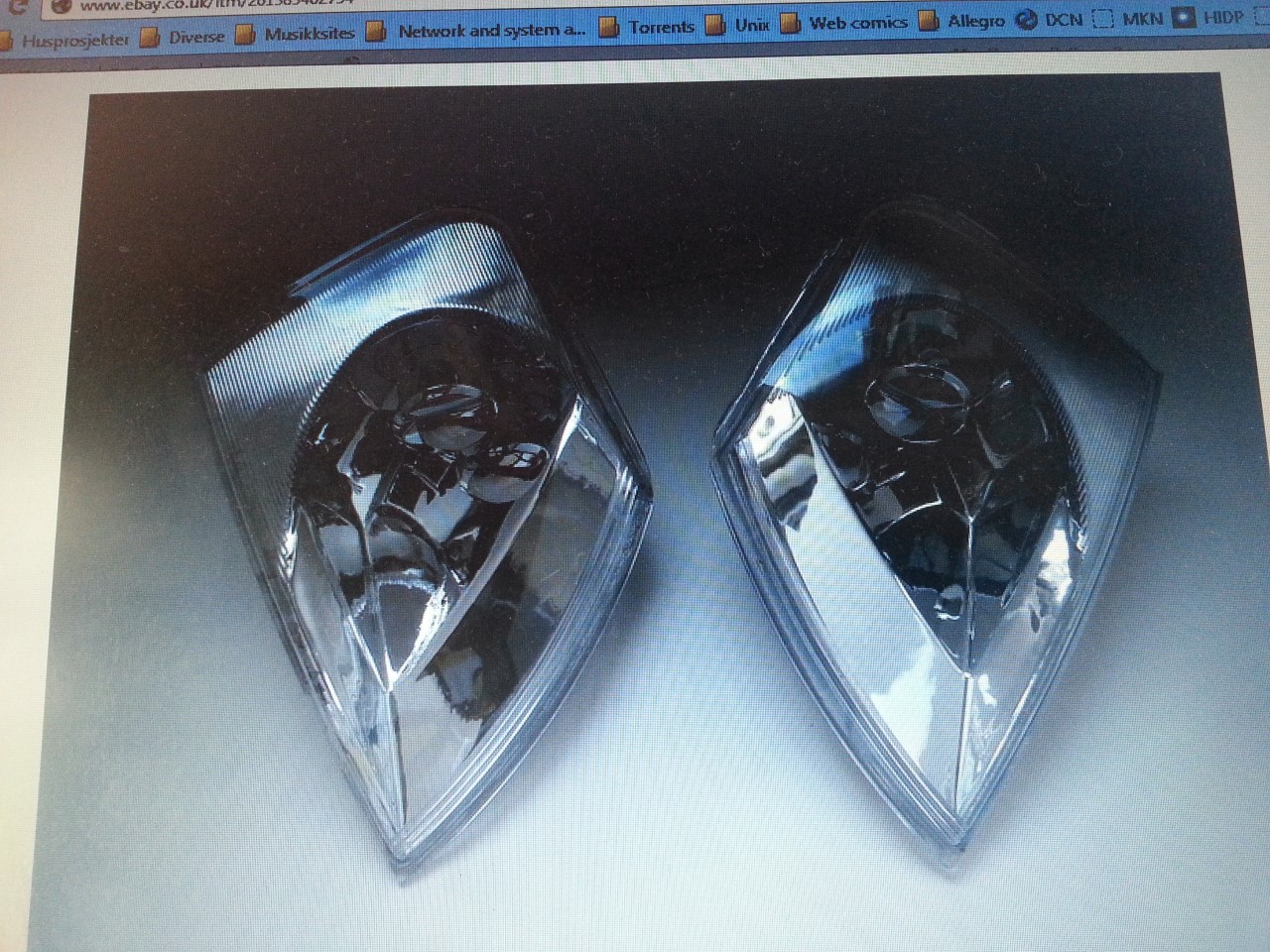 They arrived like this about a week later...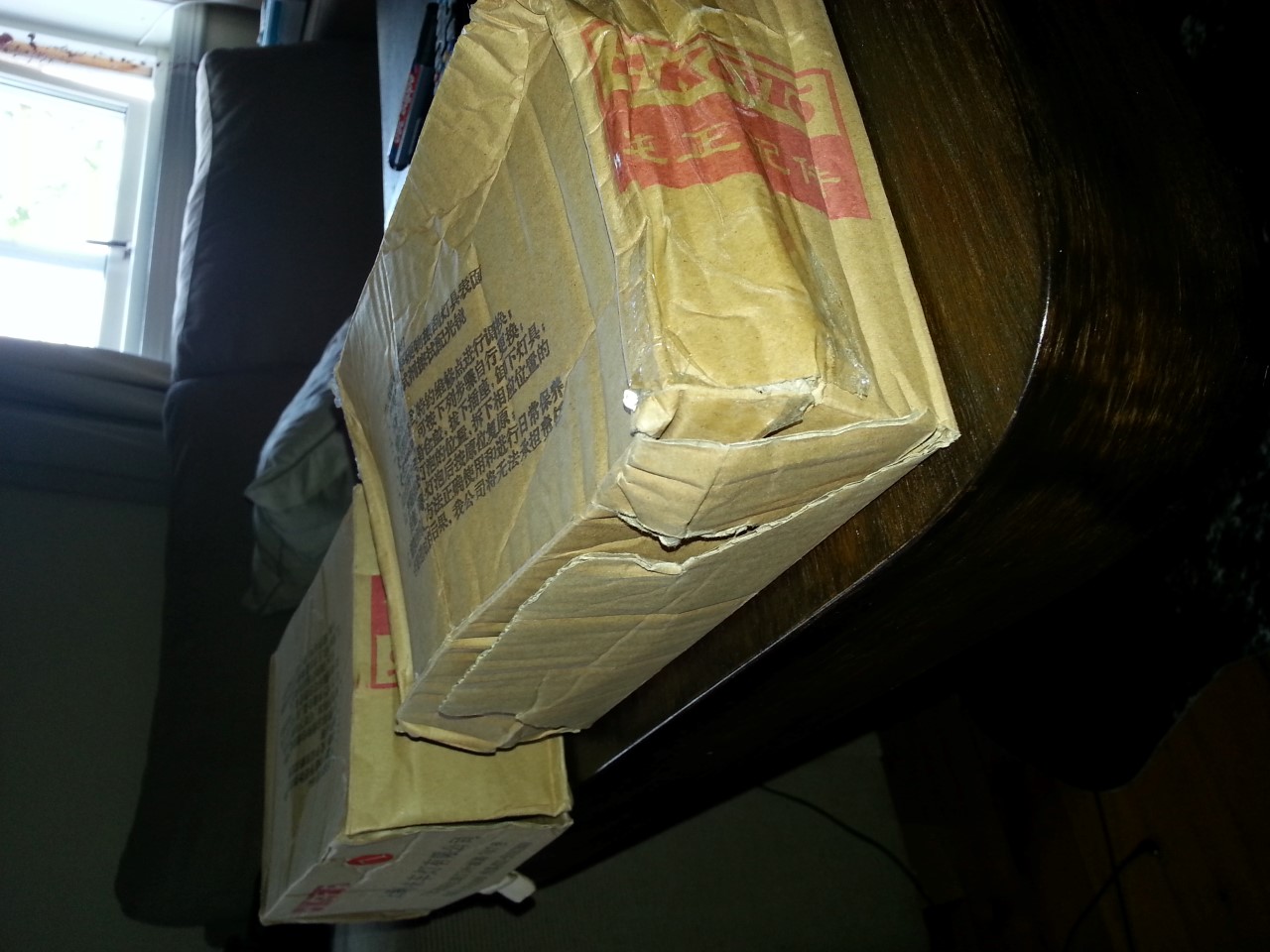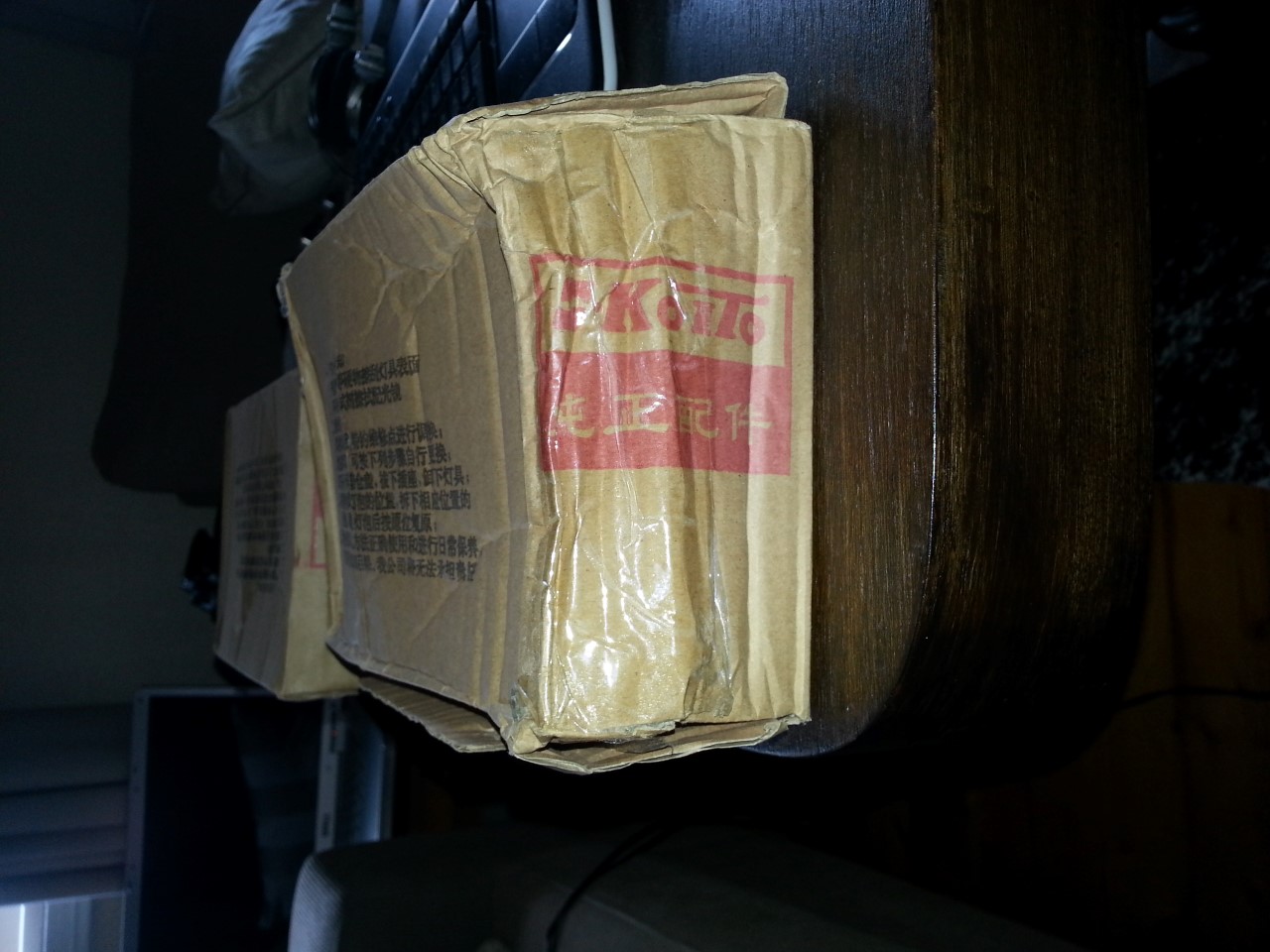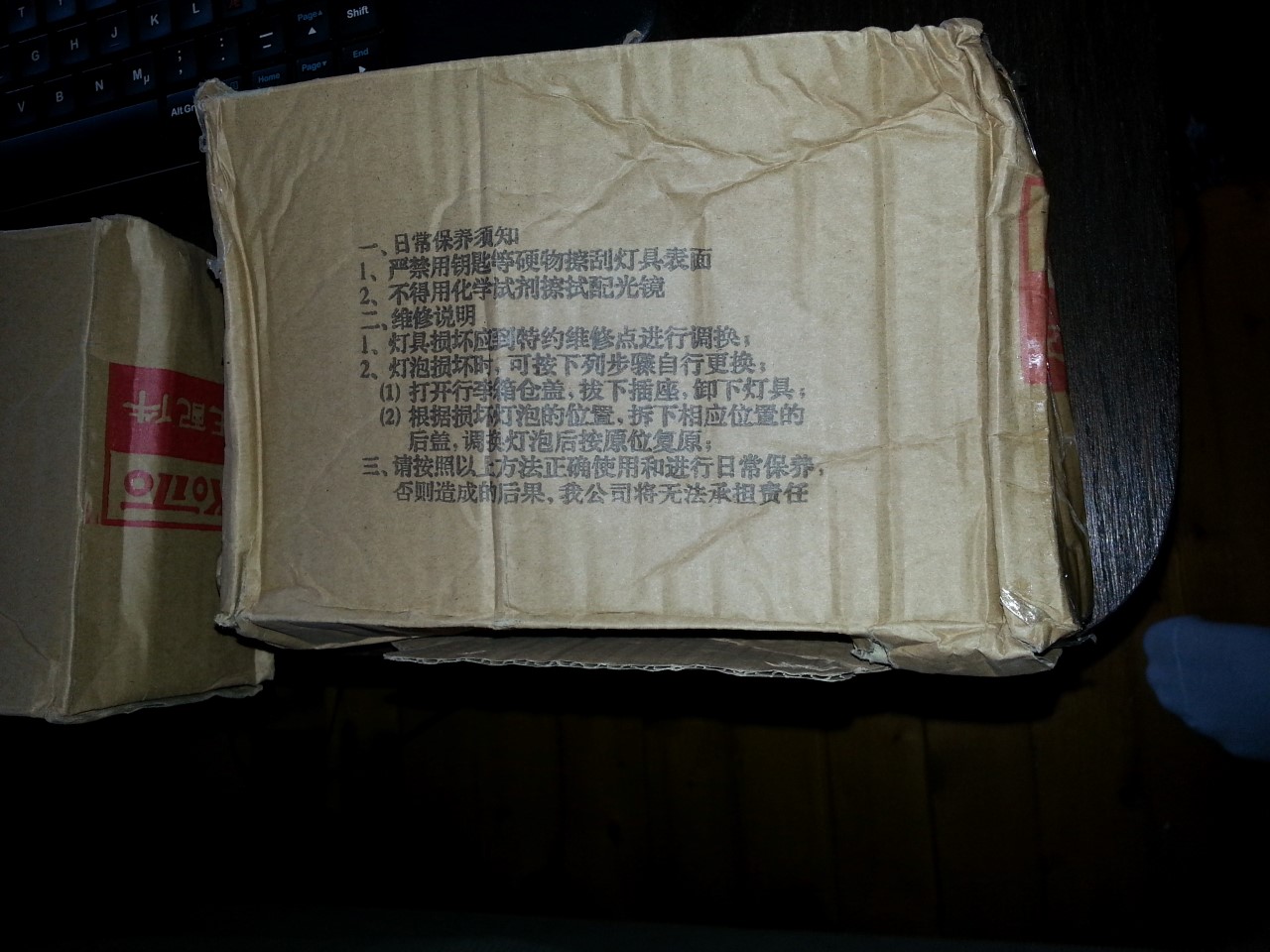 ...but the insides were intact, and that's what counts.
7 months on, and the headlights are still sitting in their boxes in my brother's garage, waiting for better days and that we both have a few hours to install them.