I did my install yesterday of my Morimoto Mini D2s headlights. It was fairly easy once I decided where to mount the ballasts and relay box. I learned that my drivers side headlight has a broken adjuster so the cutoff line is broken and it bounces around. It wasn't noticable with my factory lights. I'll have to get a new headlight and redo it. I need to look up the height and distance to set the headlight cutoff at. Right now it points pretty low.
Before
projectors mounted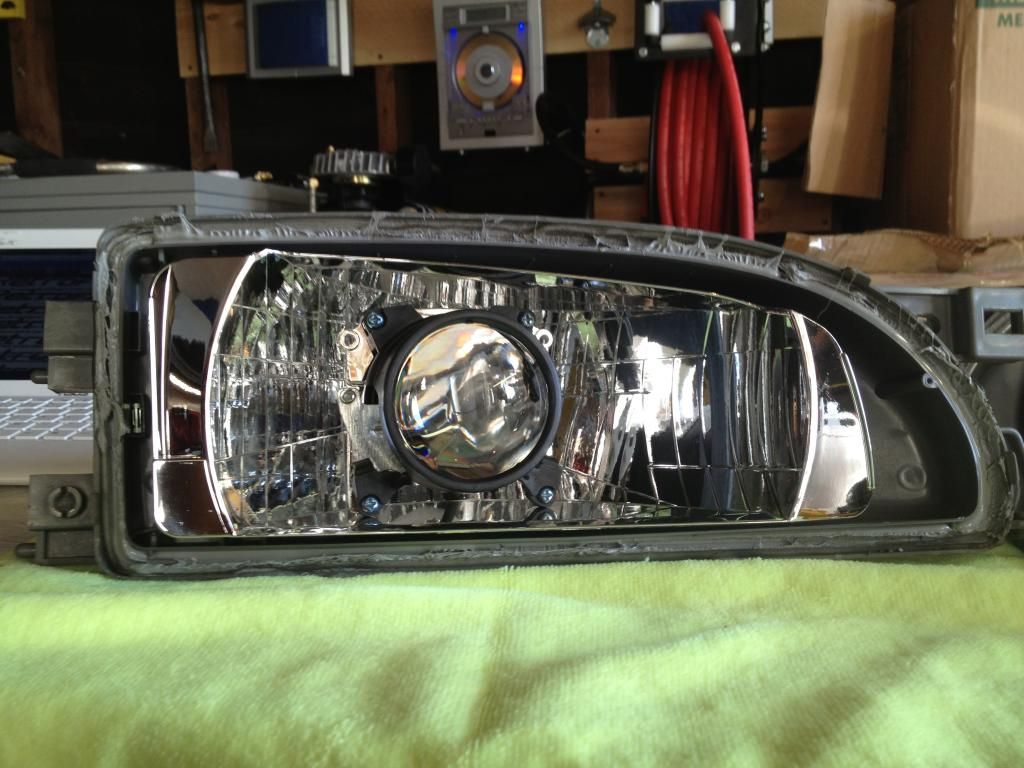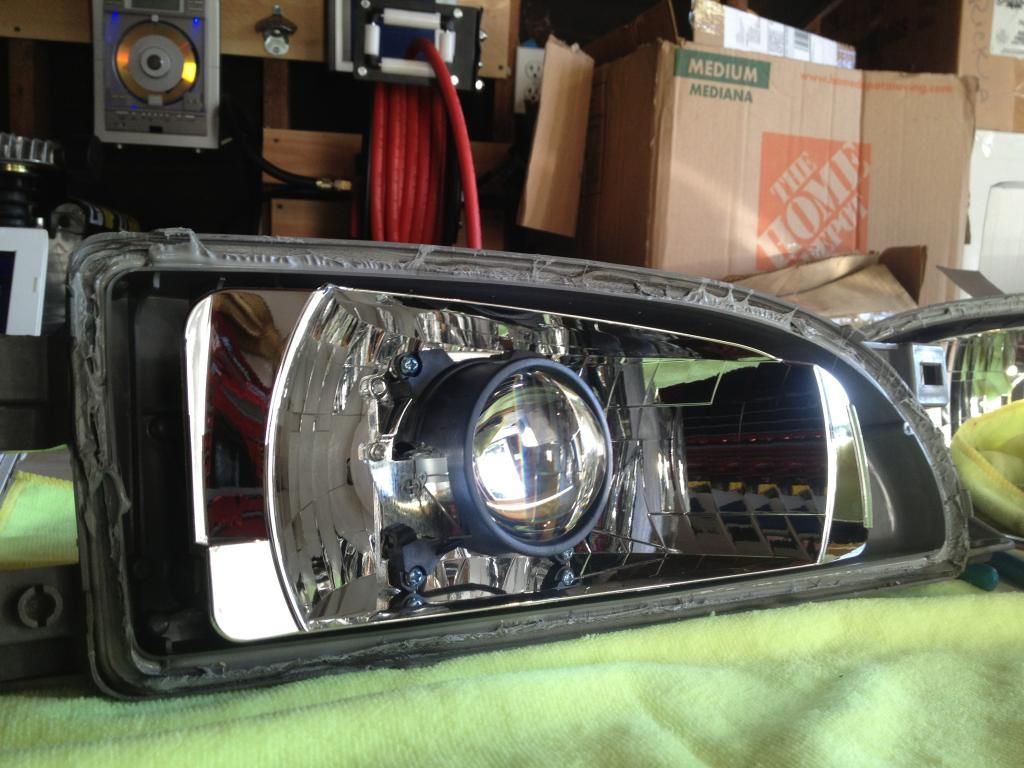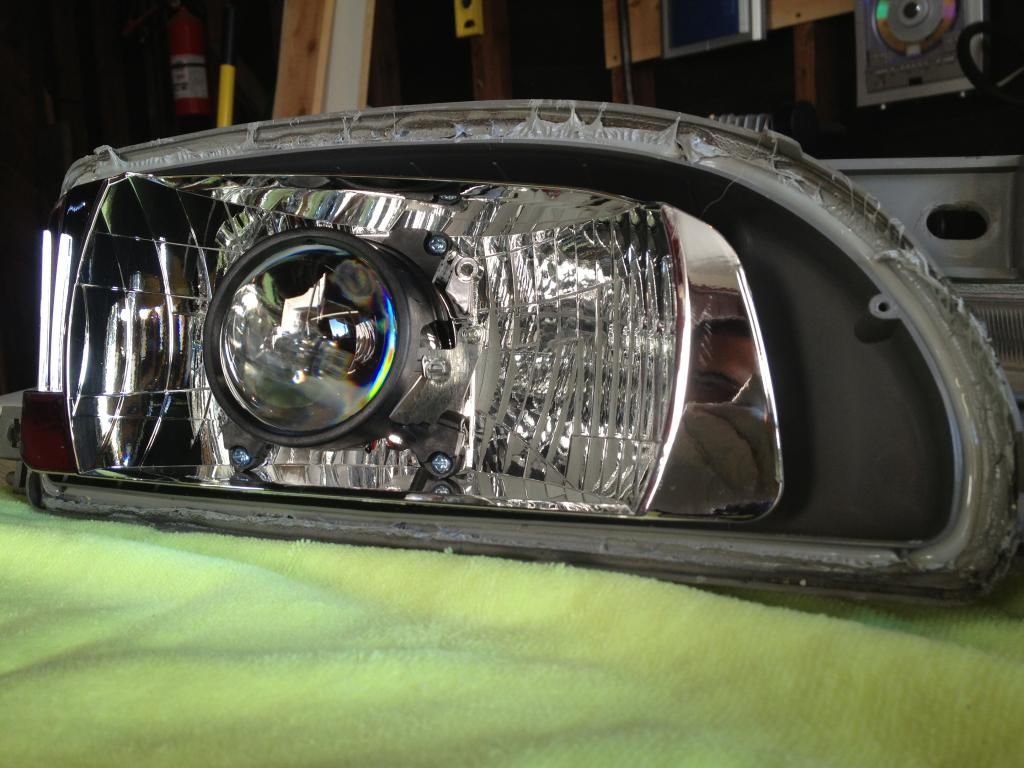 Blurry picture of the shroud fitted.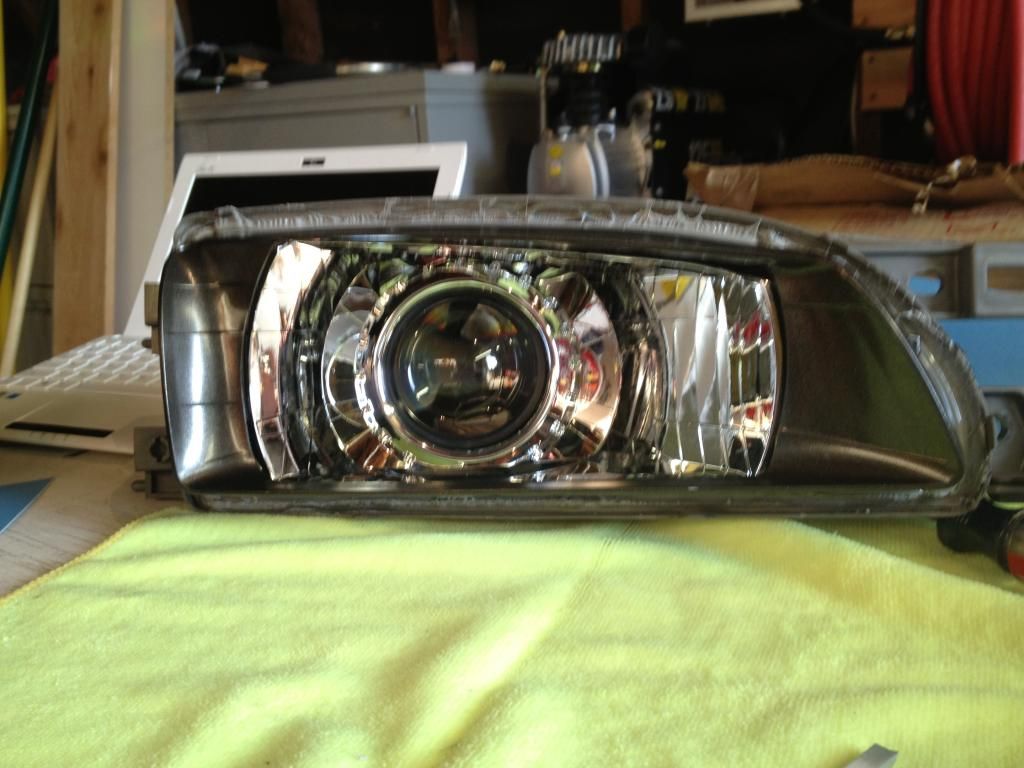 For some reason I just couldnt get the top left corner right on either headlight. Oh well.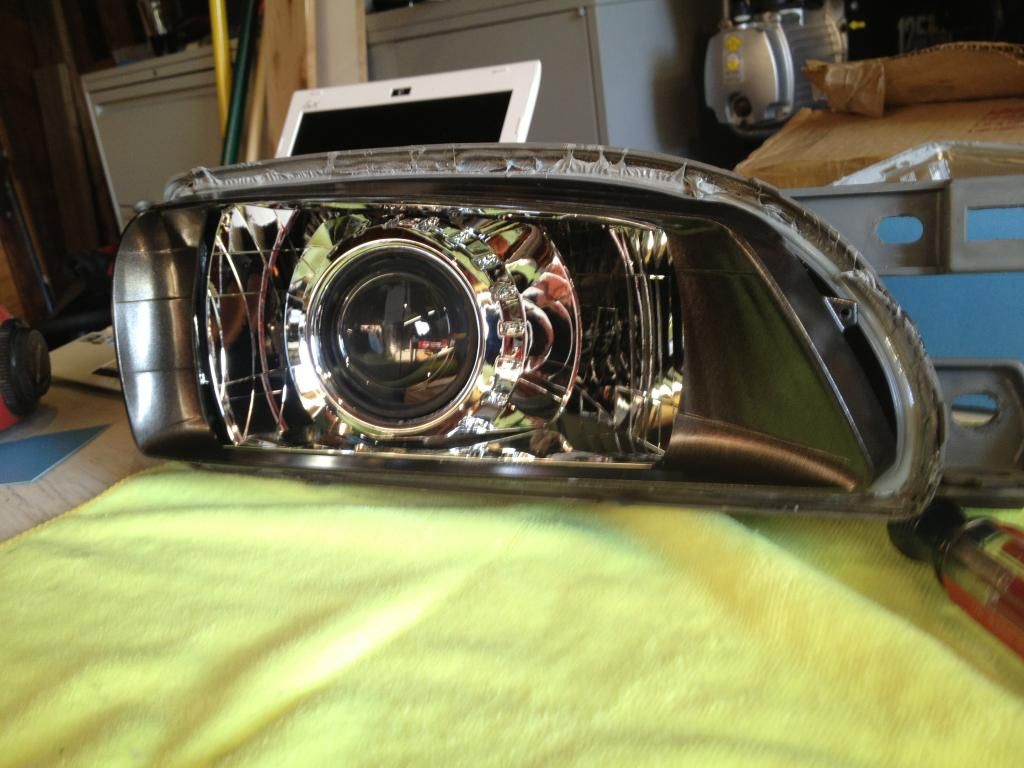 I painted the trim piece inside the headlight. Used to be chrome now its midnight metallic or something like that.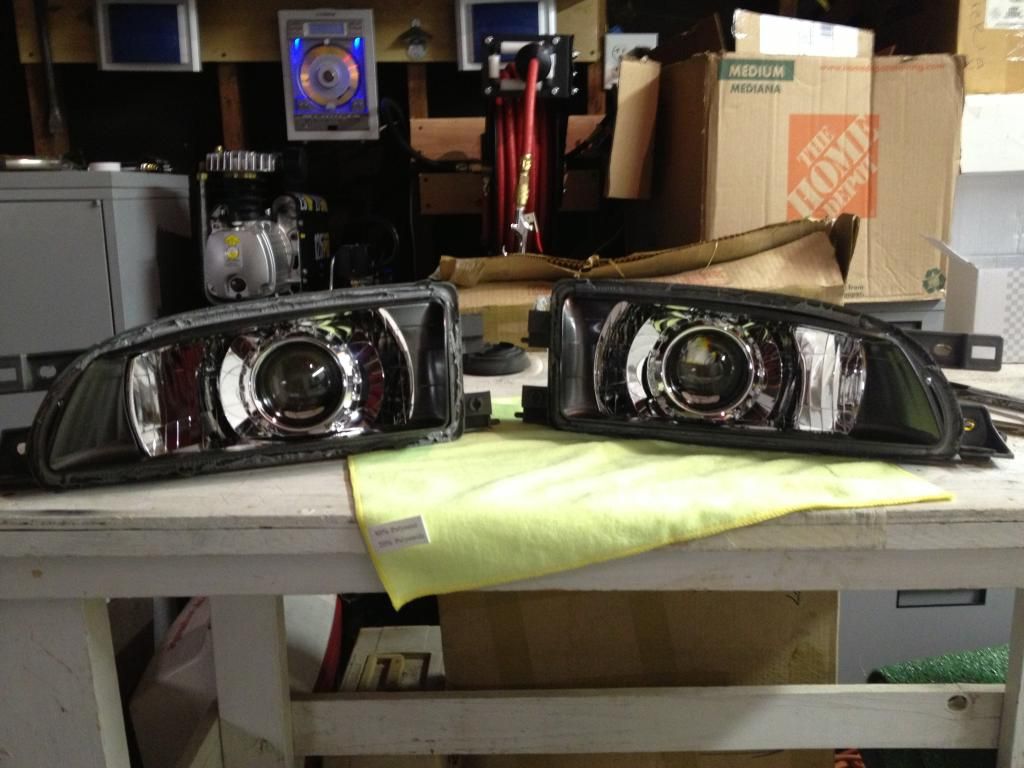 Sealed back up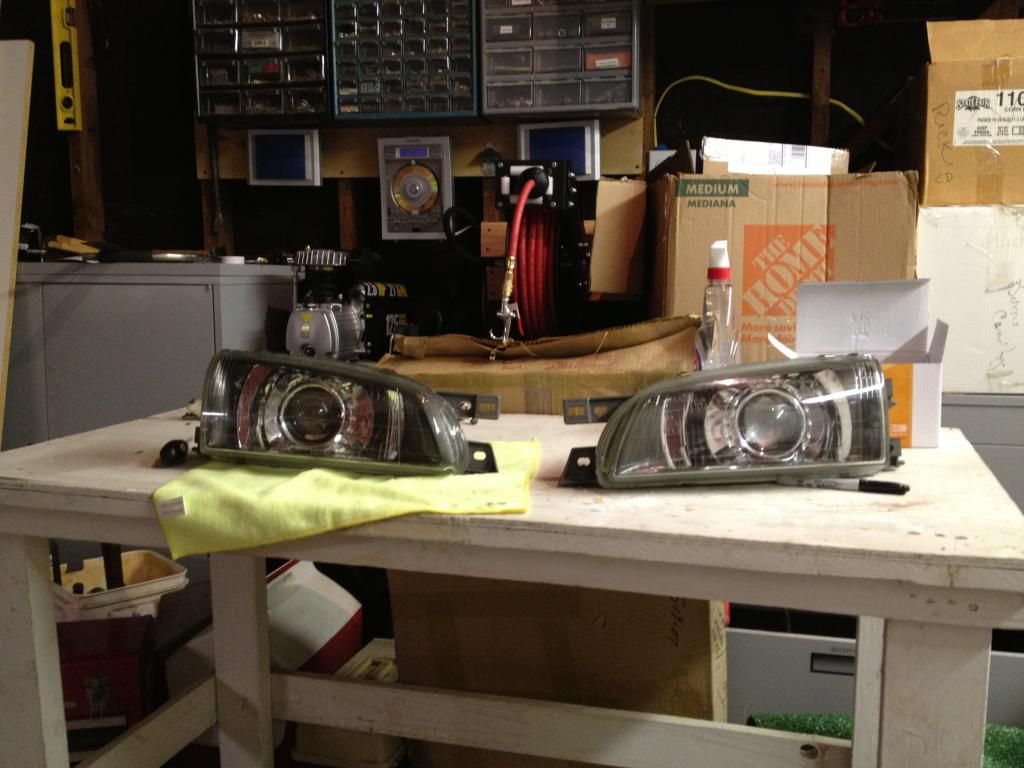 Installed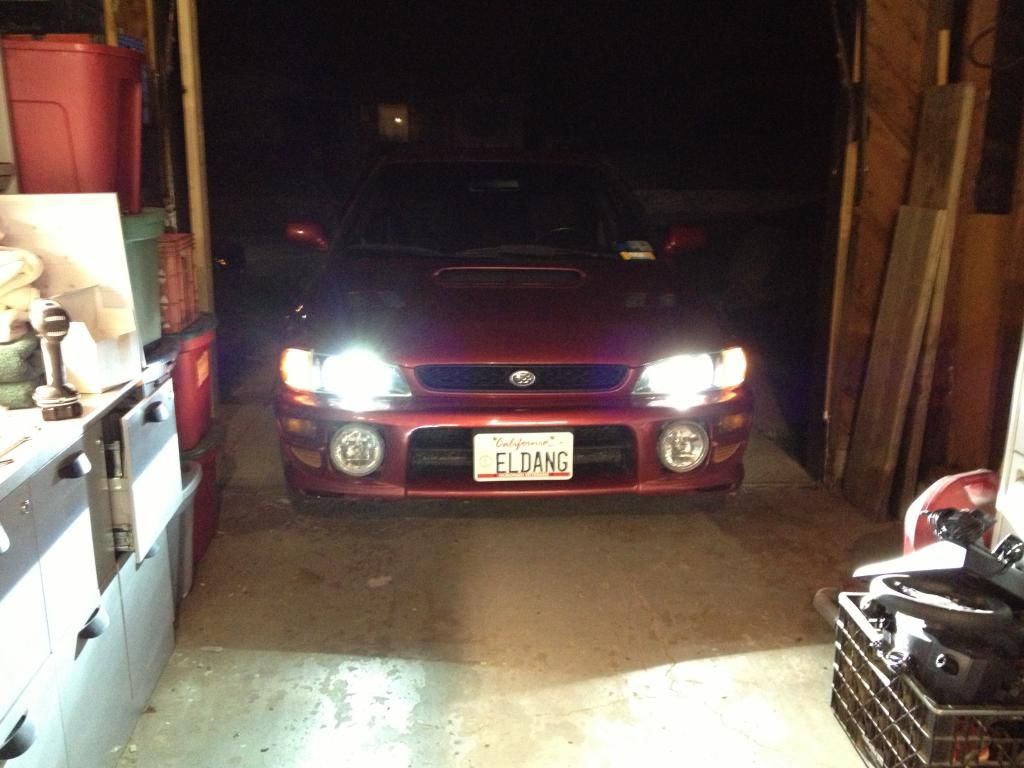 Another blurry picture.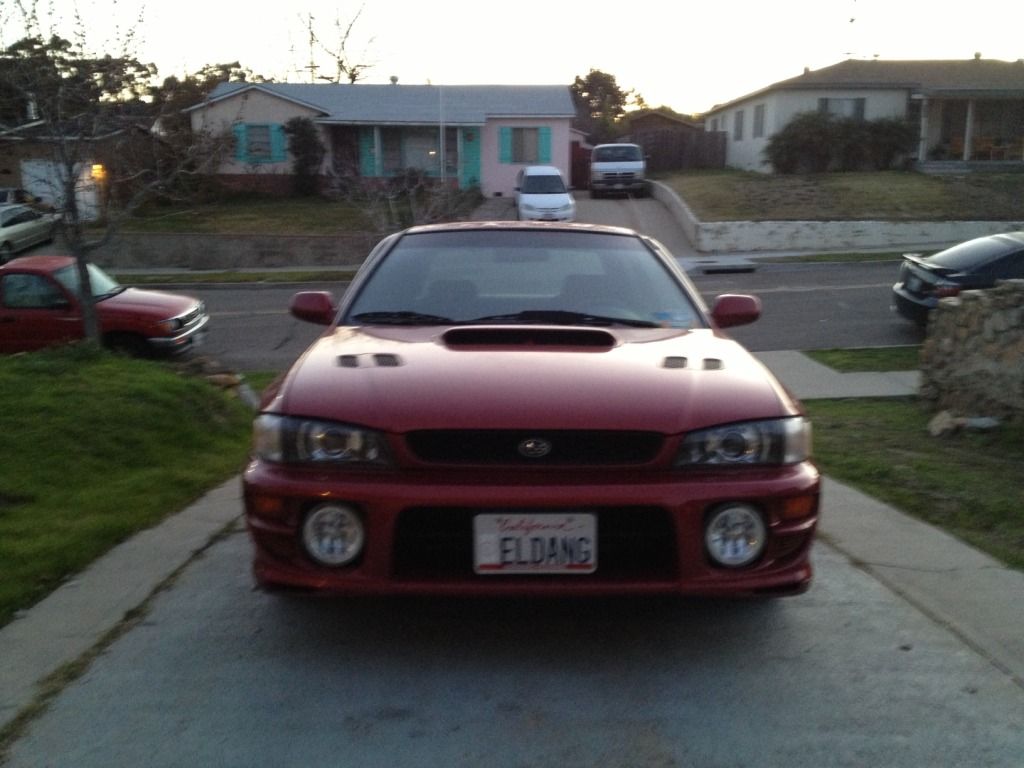 Up close