First I would like to say thank you to the entire forum. This is my first retrofit and I gained all my knowledge and did my research from this forum. My car is a vw passat, late model 01 (split year body change) seen here
I went with the evox-r simply because it was going to bolt up to my headlights and i had to do very little modifications to get it to fit. Here are some pics of my build.
Housing after some sanding
Vht high temp paint(i did cure these in the oven, 200 degrees for 20min)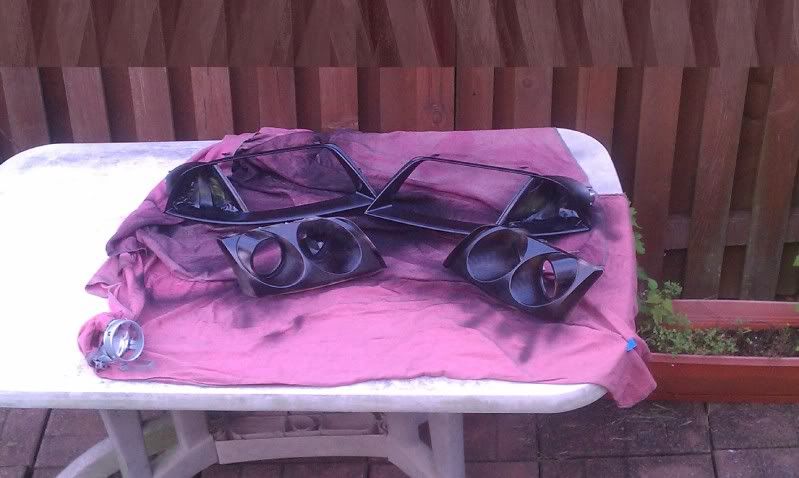 The Evo's next to OEM
Grinded down one side for fitment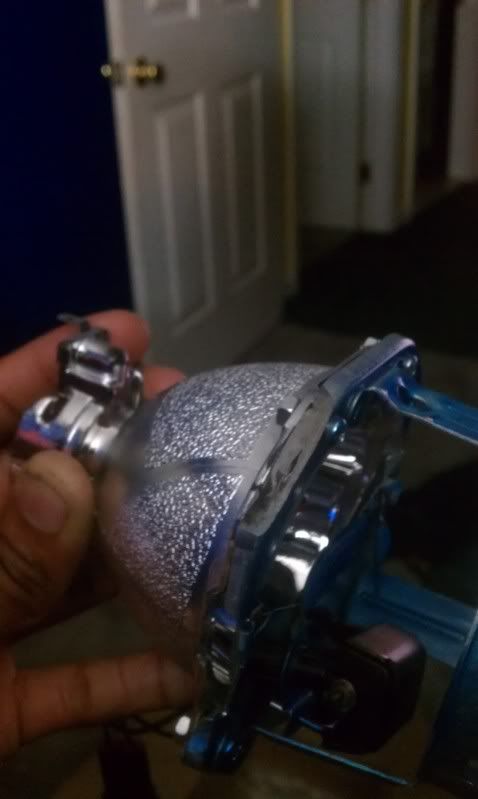 Test Fit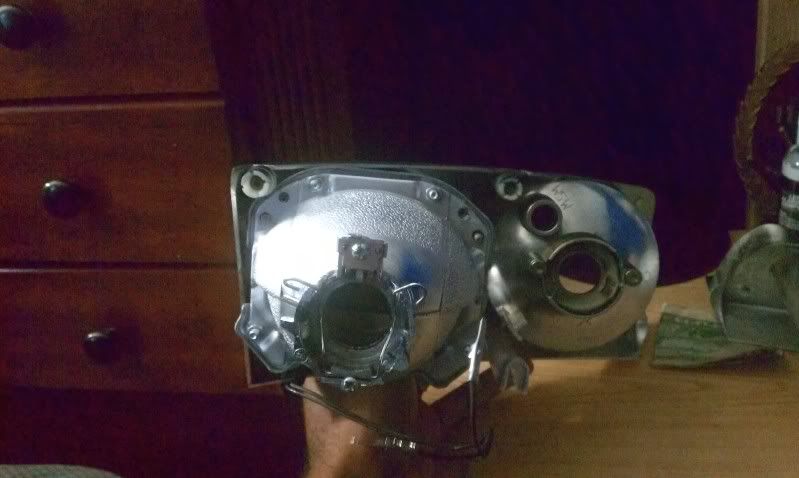 I also decided to run Angel eyes on my build but i originally wanted to mount them in front of the new projector, that did not work out to well for me. Luckily they fit right in the high beam location like a glove
Time for testing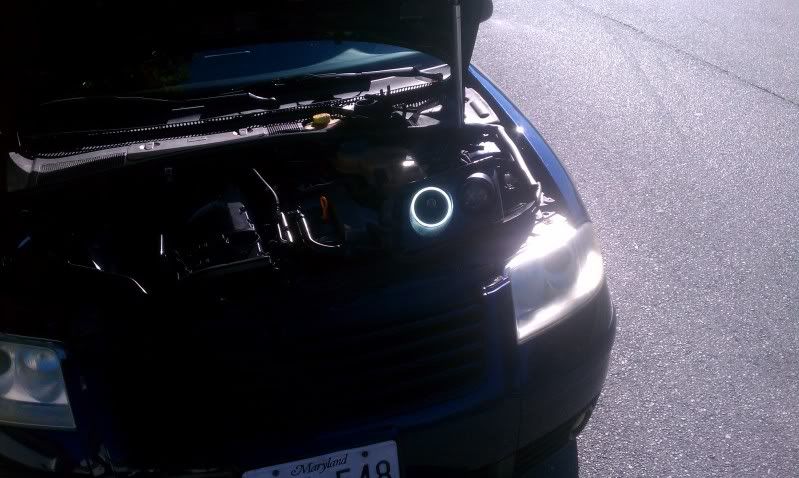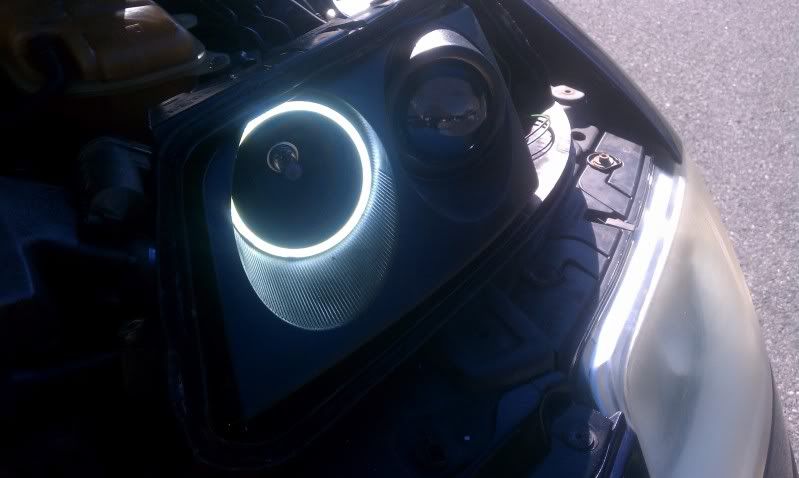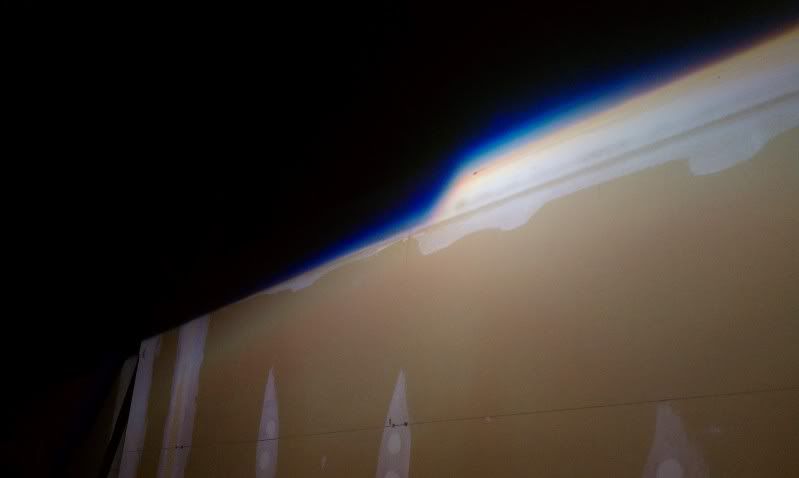 All back together, the turn signal is there but is hard to see with the glare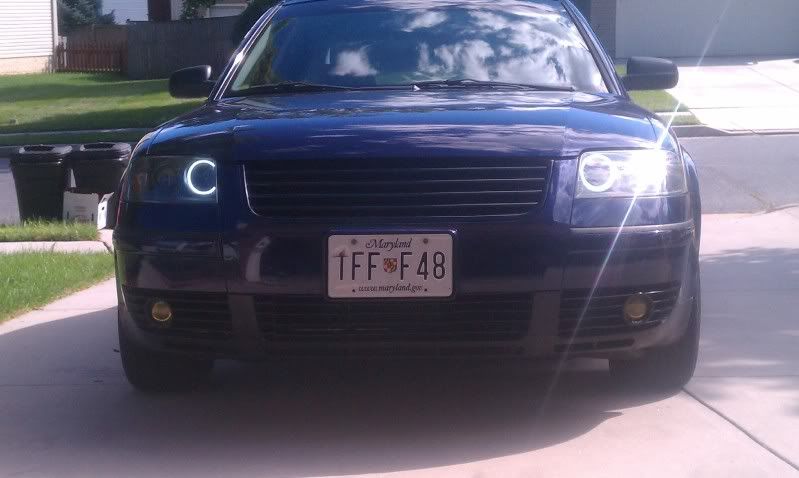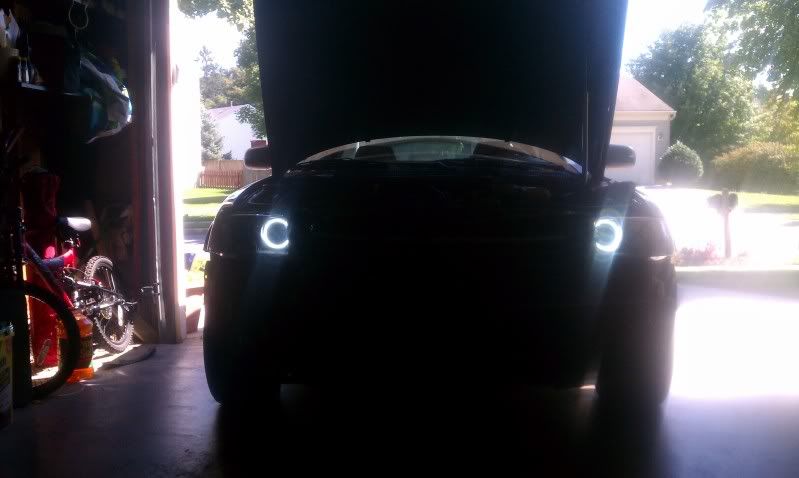 Before and after output shots. Unfortunately right after i put everything back together, a lot of my adjustment screws broke. I even had to redo my driver side housing because it was aimed too low with no way to adjust it and i needed to at least get back and forth to class at night. So new housings are needed to get perfect aim but here they are.
Here is a shot of my fogs for shits and giggles, they are projectors from factory. DDM tuning 3k, yellow laminx film.