So,
I did a retro on a 05 Avalanche awhile back but never posted it. Here are the parts..
Projectors: Rx330 AFS
Lenses: TSX-R clear lens
Ballasts: Matsushita Gen IV
Bulbs: Phillips 85112+
Mounting Method: JnC's Rotational Adjustment
I got lucky, and found the ballasts+bulbs for only $100 on ebay, from a seller only an hour away
The projectors were also on ebay for $80
Anyways...It was a pain to do a retrofit on the 2005, because there is very limited space behind the headlights, which seems to be also a common problem on 03-06 GM trucks/suvs. I didnt have to cut too much out of the light brackets (you will see the pics below)
Another problem I had is that my shrouds (E46-R extended) was hitting the headlight lens when I tried to place the headlight lens back on. I had to cut the the opening of the shroud (on the inside of it) bigger so I could slide the shroud further down on the projector. I couldn't slide the projector further back because of the limited space behind the headlight..
So, here are the pics:
Lens swap, OEM lens vs TSX-R lens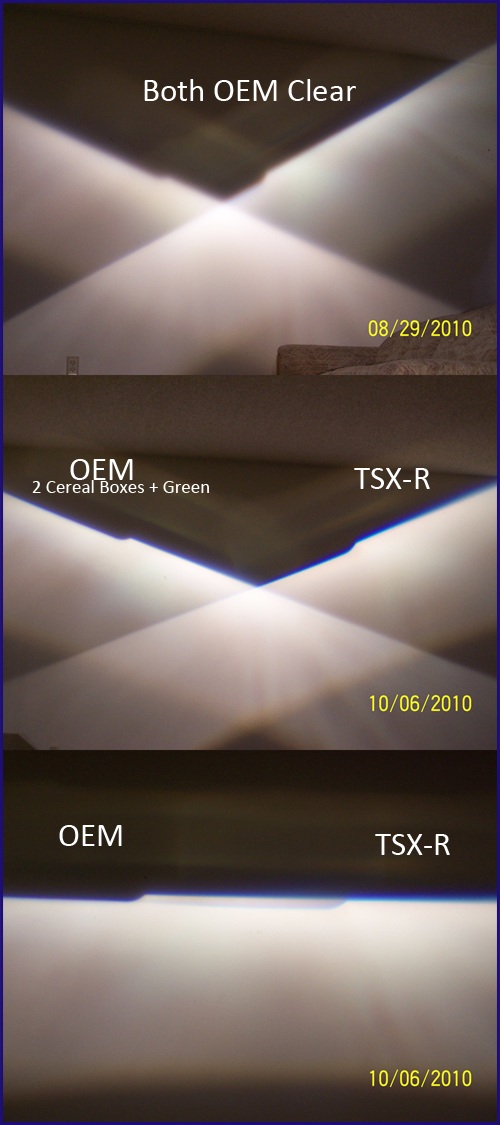 Video of above color flicker:
These pics show the problem with the shroud, notice how when i put the lens on, it moved the shroud off center. In the finished retro, the problem is fixed. I got lazy after finishing the retro, and havent taken pics of everything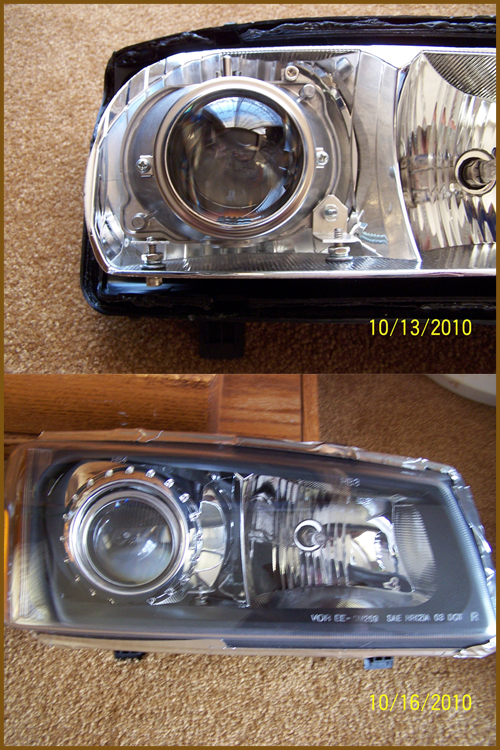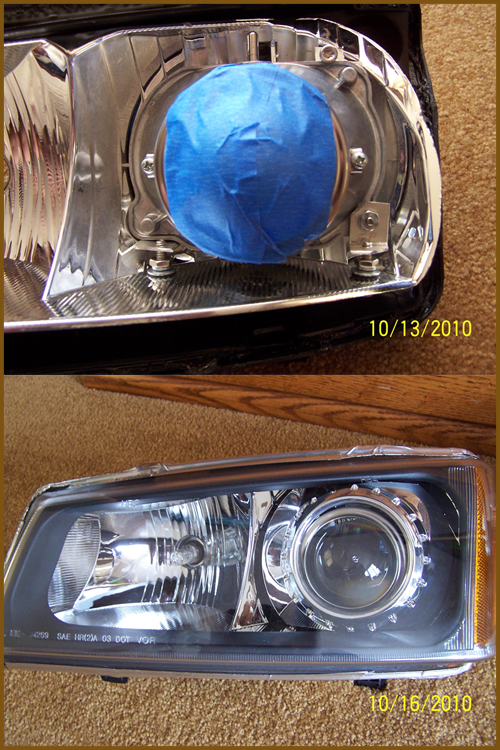 Left headlight bracket was a bad cutting mistake, wasnt thinking and cut that entire chunk out, so i made that little brace for it. The ignitor for the bulbs is a lot bigger for Matsushita Ballasts. When I did a mock fitting with my DDM ballasts and their D2S adapter, it fit fine but then i could't aim the lights up because the projector would hit something...I purchased a replacement bracket that i will replace eventually...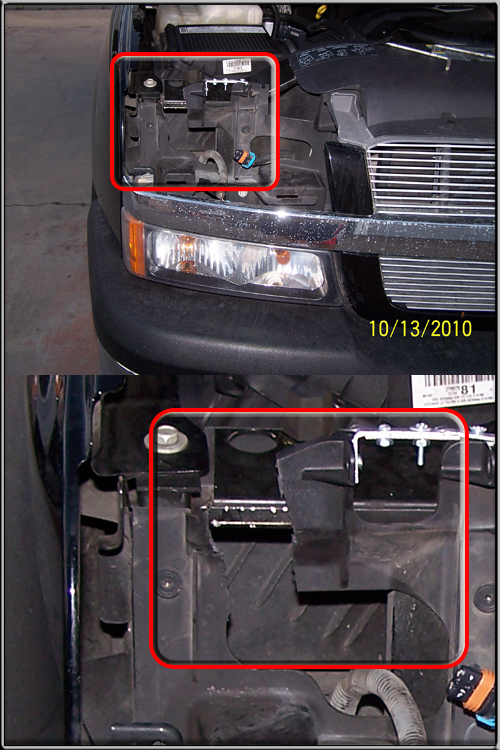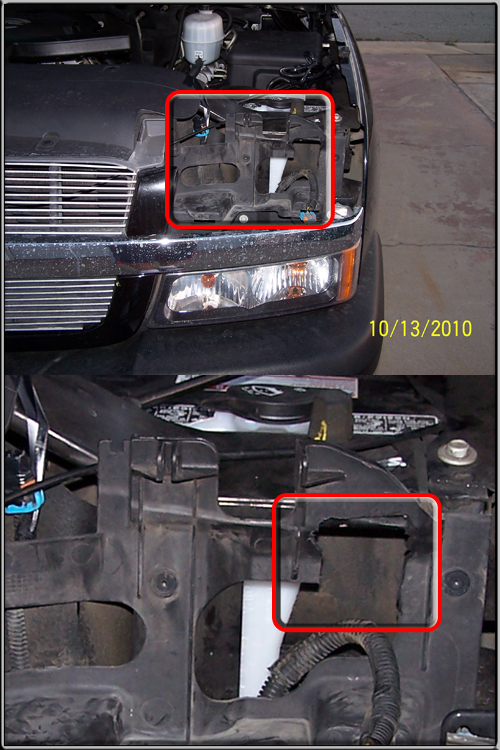 And the finished retro: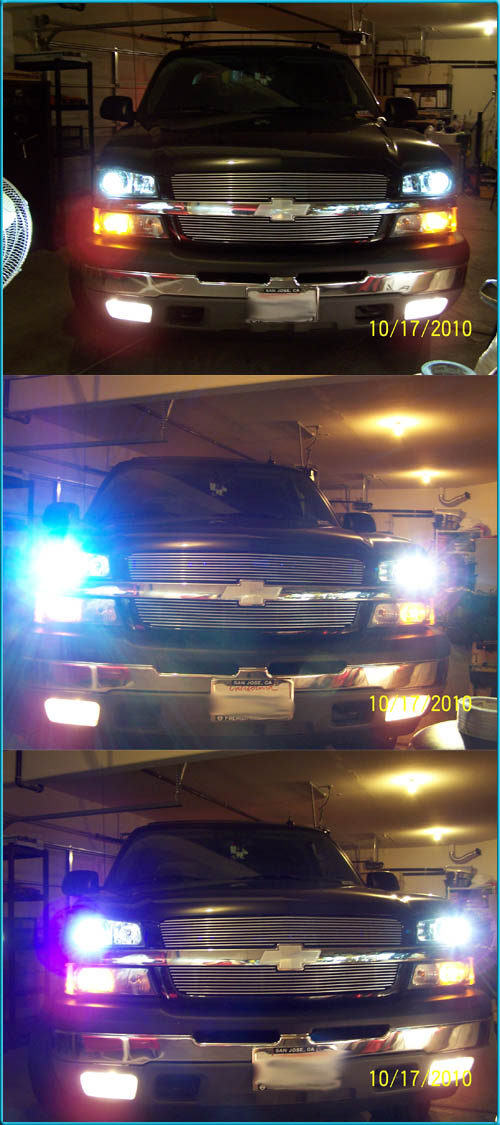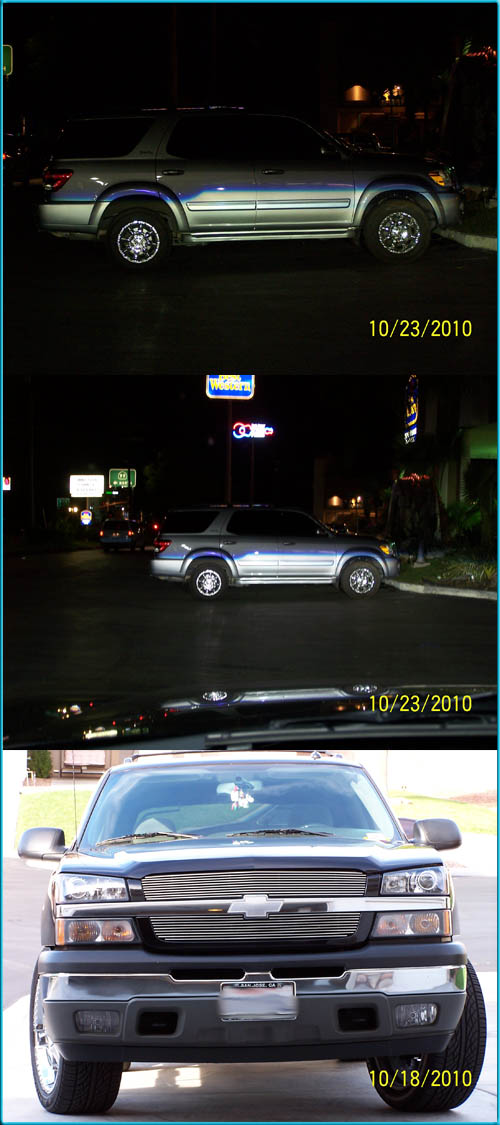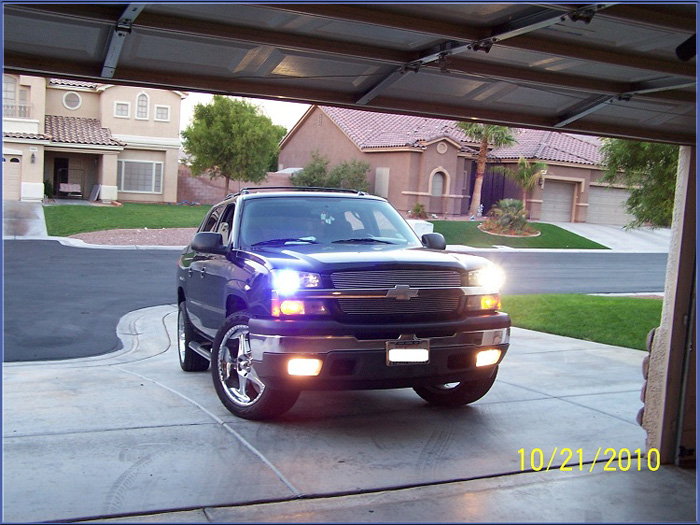 Also, here is a pic of how I waterproofed the ballasts. I purchased OEM rubber caps for the ballasts and cut a hole in them for the igniter cable to fit through and stuck some Ultra Black RTV Gasket Sealer (high temp silicon)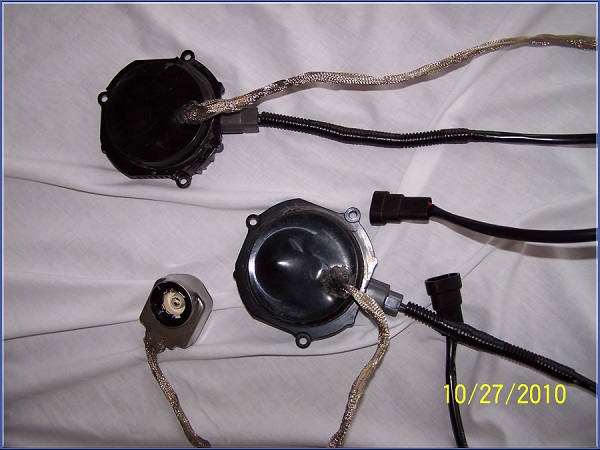 And a pic of the back of the light. I used aluminum foil tap to tape off that open area around the boot, and its been holding tight through all the rain over the winter...