Hey all,
Got some time off from work and decided to finally retrofit my TL.
It isn't the prettiest but sure does provide good output. Hope you all appreciate it as much as I do at night.
- Used OEM Headlights
- Kept OEM Projectors (Upgraded to Clear Lens)
- Added Switchback Halos to OEM Projectors
- Added Morimoto Projectors to High Beam Section
Items Used:
- 4x Morimoto 50w Ballasts (Removed OEM Ballasts)
- 2x Morimoto Bi-Xenon Mini D2s 5.0 LHD Projectors (High beam section)
- 2x Morimoto D2S XB50 5800K 50w Bulbs (High beam section)
- 2x OEM Acura TL Projectors with upgraded Clear Lens
- 2x Osram 66240 CBI 5500K (In OEM Projectors)
- 2x Morimoto 9006 HD Relay Wire Harnesses
- 2x Profile Pivot LED Switchback Halos 70mm
Approximate Parts Cost $430 @ retrofitsource.com with 25% off during holiday.
---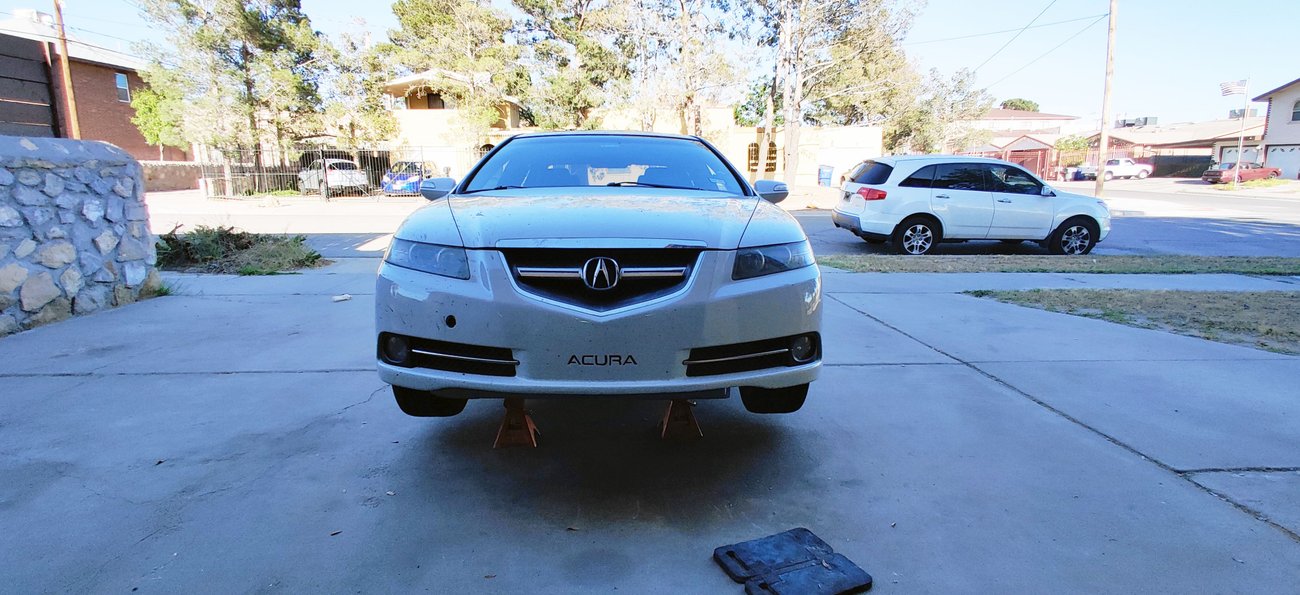 Labeled the relays that power each pair of projectors
Cooked @ 200*F for 20 Minutes each.
Attached Halo with JB Weld
Trimmed ears off of both projectors since it will be a tight fit
Approximate area needed to be trimmed with dremmel.
25 Feet from wall
Aligned OEM Projectors only.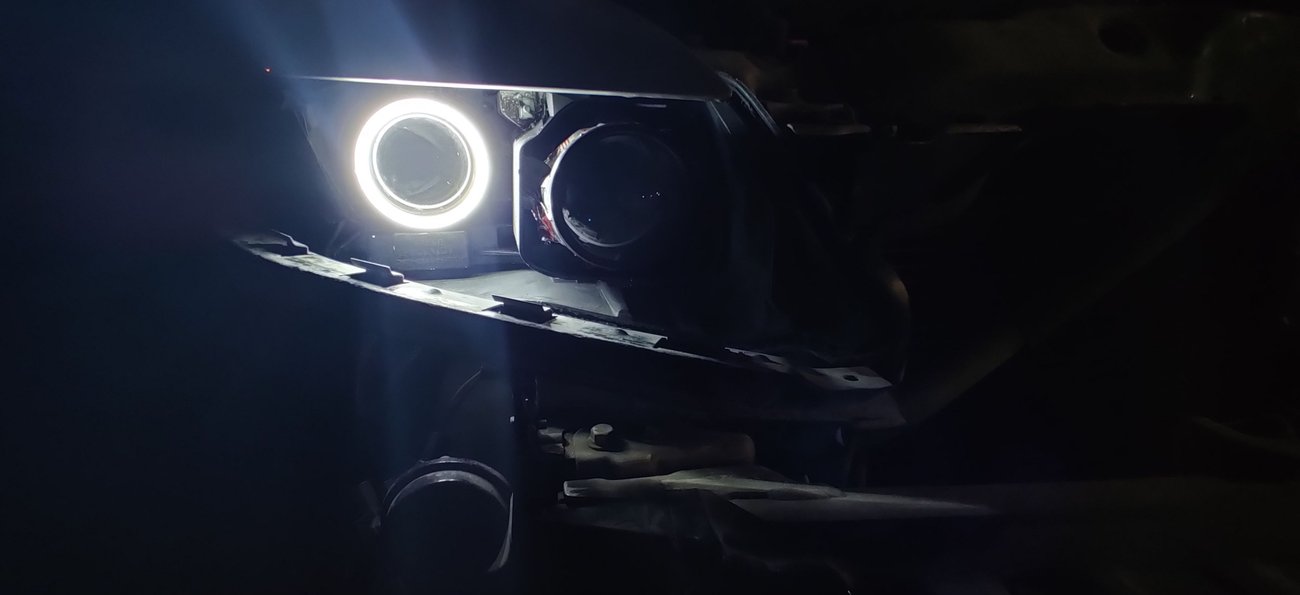 Dry fit of both projectors and aligned with the OEM projectors. Used JB Weld Putty to hold in place in alignment. Then used JB Weld Epoxy to permanently seal them in place.
Used aluminum tape to limit stray light. Also placed bead of Butyl Sealant around housing.
Throw back in the oven with clamps and new butyl sealant. same temp same length.
All sealed. Decided to throw in 35w morimoto ballasts and bulbs into the fogs as well only on highway driving.
Sample output of all 4 projectors on. Fog lights off.
Hope y'all enjoyed. Let me know what y'all think.