I have a 1991 Ford F150, and unfortunately no one makes projector headlights for it and even worse no one makes even a clear lens headlight for it. So after seeing that some fella put some Lexan polycarbonate sheets to make clear lenses for his 8th gen F150 I decided i'd do the same - of course with a proper projector retrofit though and a little industrial style.
My original intention was sparked by a spare set of Morimoto mini D2S 2.0 projectors I had in my Mazda 3. Disappointed with the performance and discovering that LED in the stock Mazda 3 projectors was out performing my HID retro I decided to revert the Mazda 3 back to the stock projectors and put in the LED bulbs. I'm extremely happy with this decision. That left me with some spare retro projectors though so I started thinking... I added a foreground limiter using aluminum tape which helped increase light output - but I still wasn't happy with the performance. Additionally, as you see in my second picture, the 2.5" lens just looks too small and awkward in the big F150 housing.
So I decided to go with a 3" projector and got some Morimoto FX-R 3.0's. Below are the pictures of my journey and; in the end, I am pretty happy with the looks and okay with the performance. I think I could have got some better projectors, but the price was right and that was a big consideration. The material surrounding the projector is some aluminum sheets that had holes in them - I have no idea where I got them from. I know I snagged them at some point thinking they looked cool and would use them for something. Sometimes pack-ratting pays off! The shrouds are Iris shrouds and the LEDs above the projector are superbrightleds.com 12W work lights i'm using as DRL. They are PERFECT for DRL, bright enough and look exactly like OEM DRL at a distance. I initially wanted to finish it all off with some chrome strips around the outer edge but I couldn't get them to glue on straight so decided they looked cheesy and took them off. Finally everything is sealed up with some construction adhesive which you apply with a calk gun.
Anyway, onto the pictures... let me know what you think. Will post some output pics later, but just unmodded FX-R's with Morimoto XB35 4500K bulbs, nothing new here.
Cutting off the old fluted lenses using a Dremel cutting wheel, then smoothed the edges down with a grinding stone.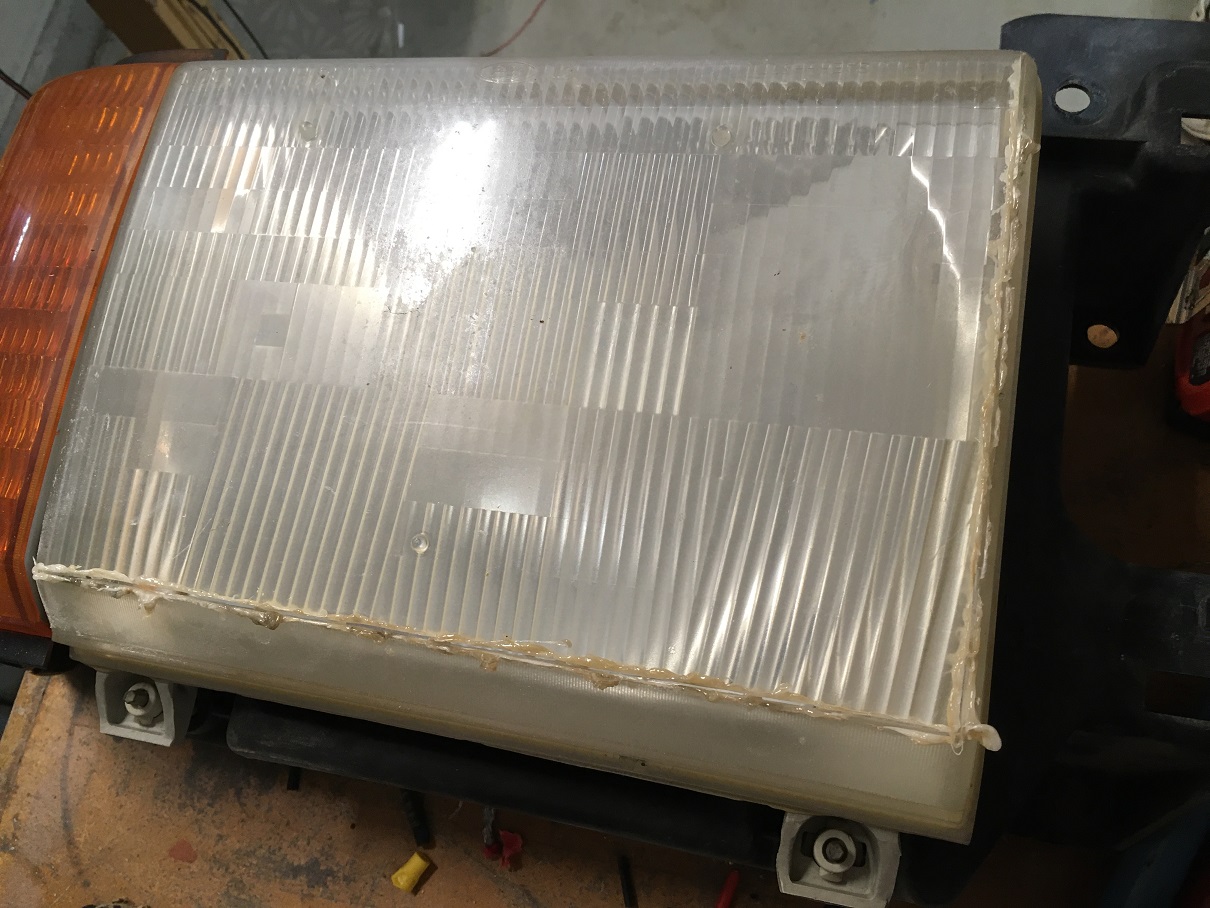 First trying out the Morimoto mini D2S 2.0's.... too small.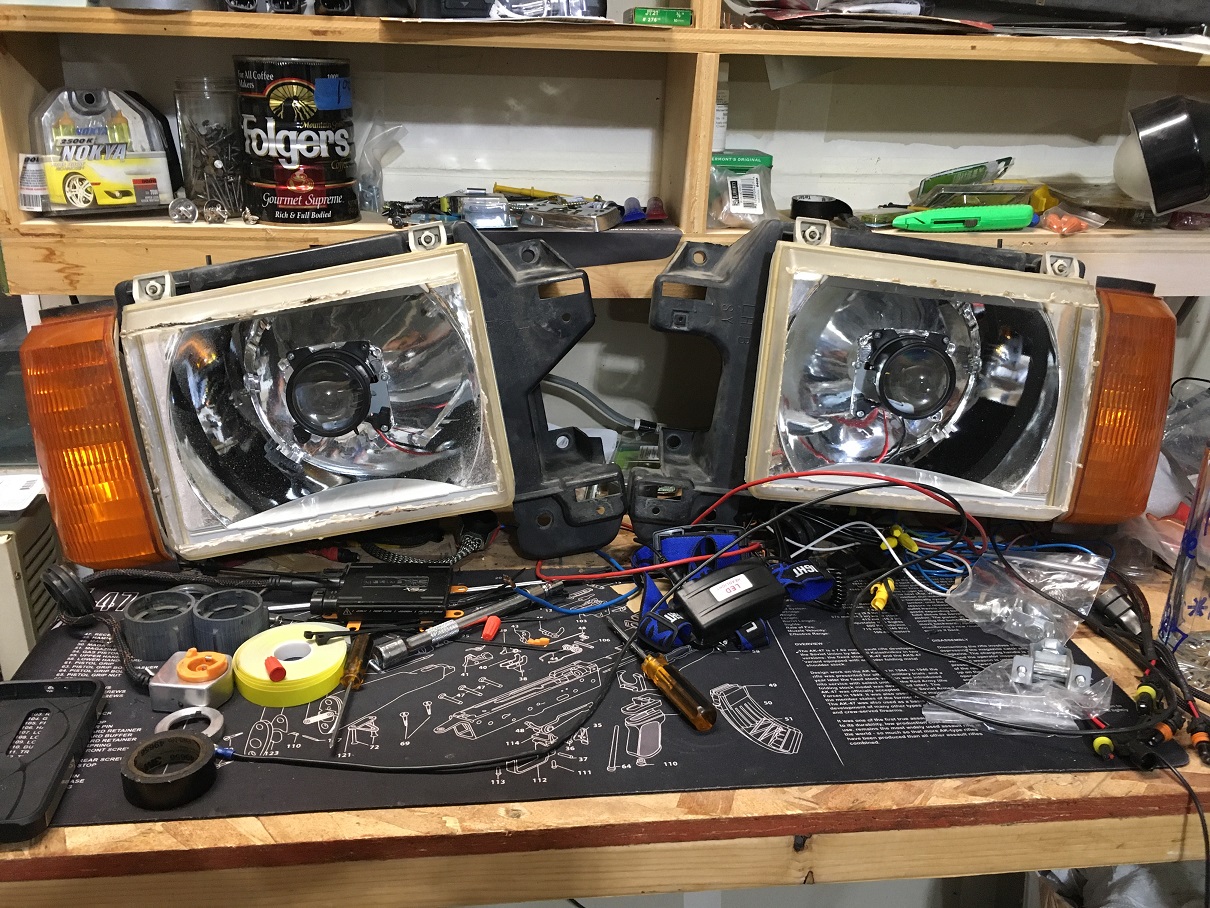 First test fit of the FX-R 3.0's with 3" lens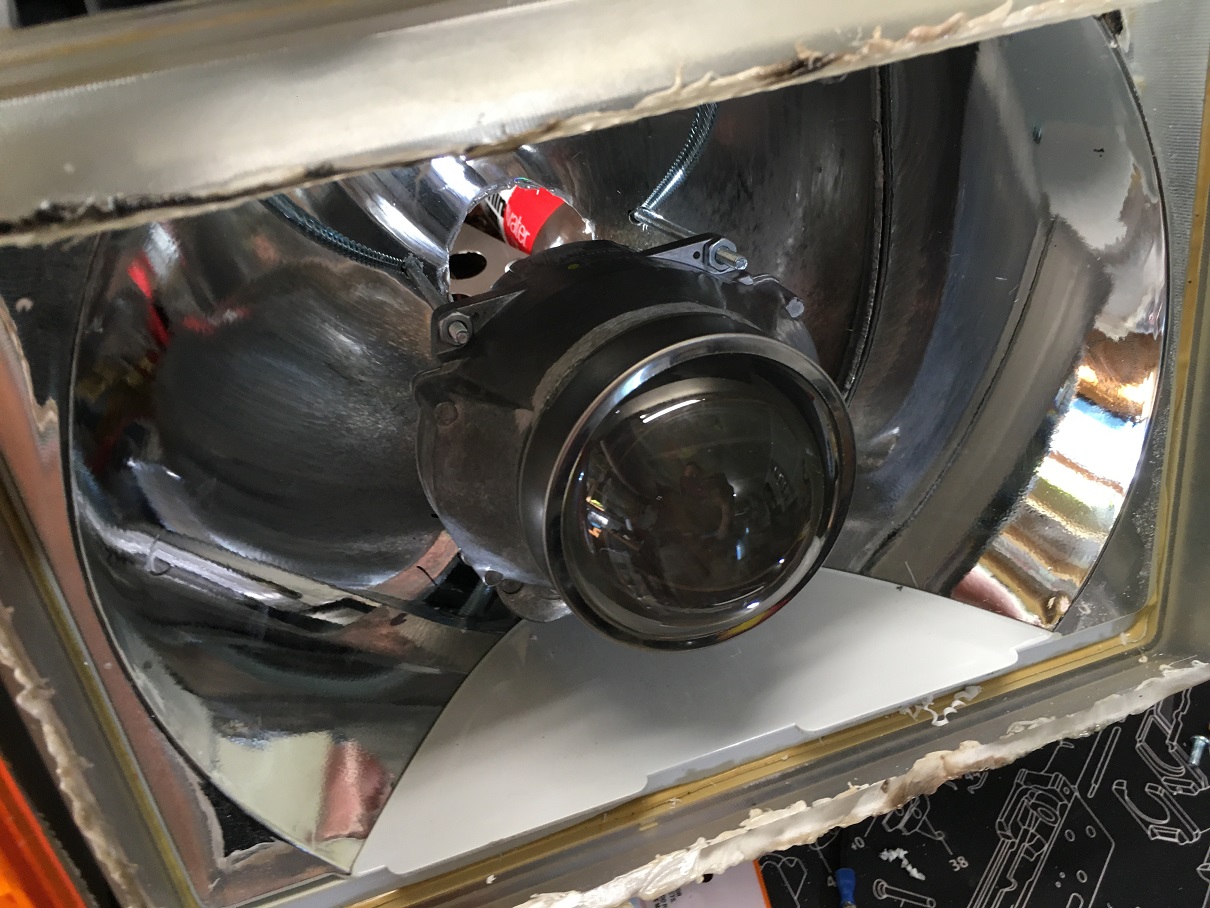 Trying to get an idea how my aluminum sheets will fit and look - and testing some cheap LED's for DRL (didn't go with these).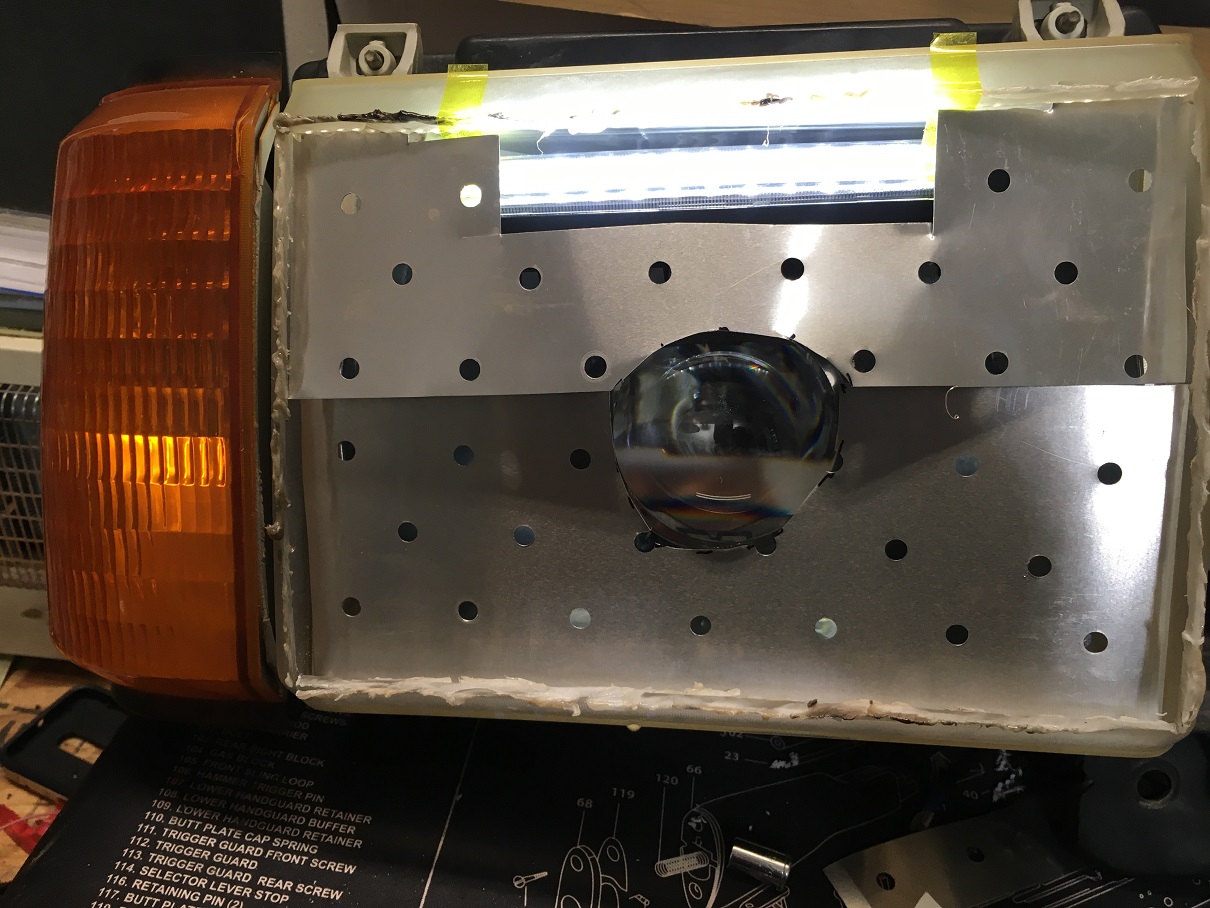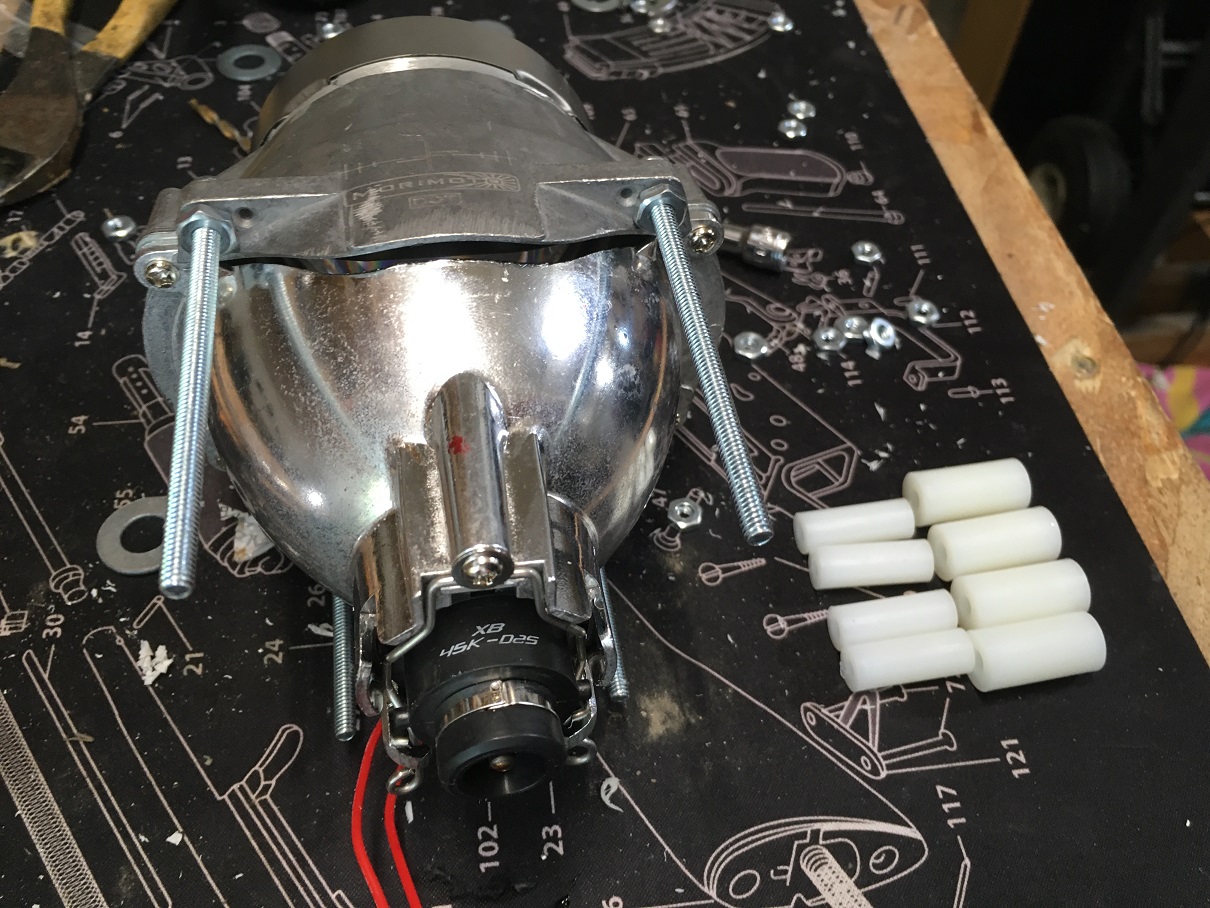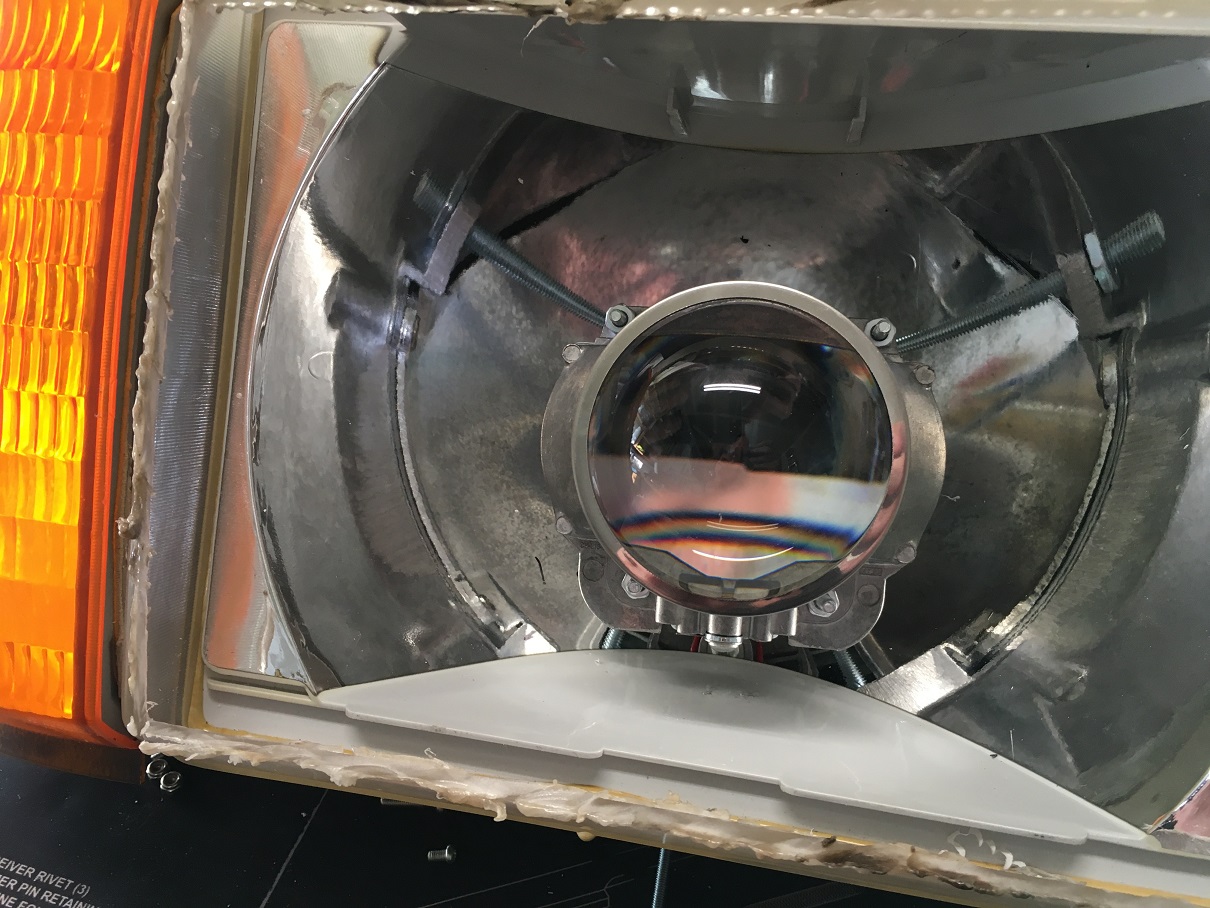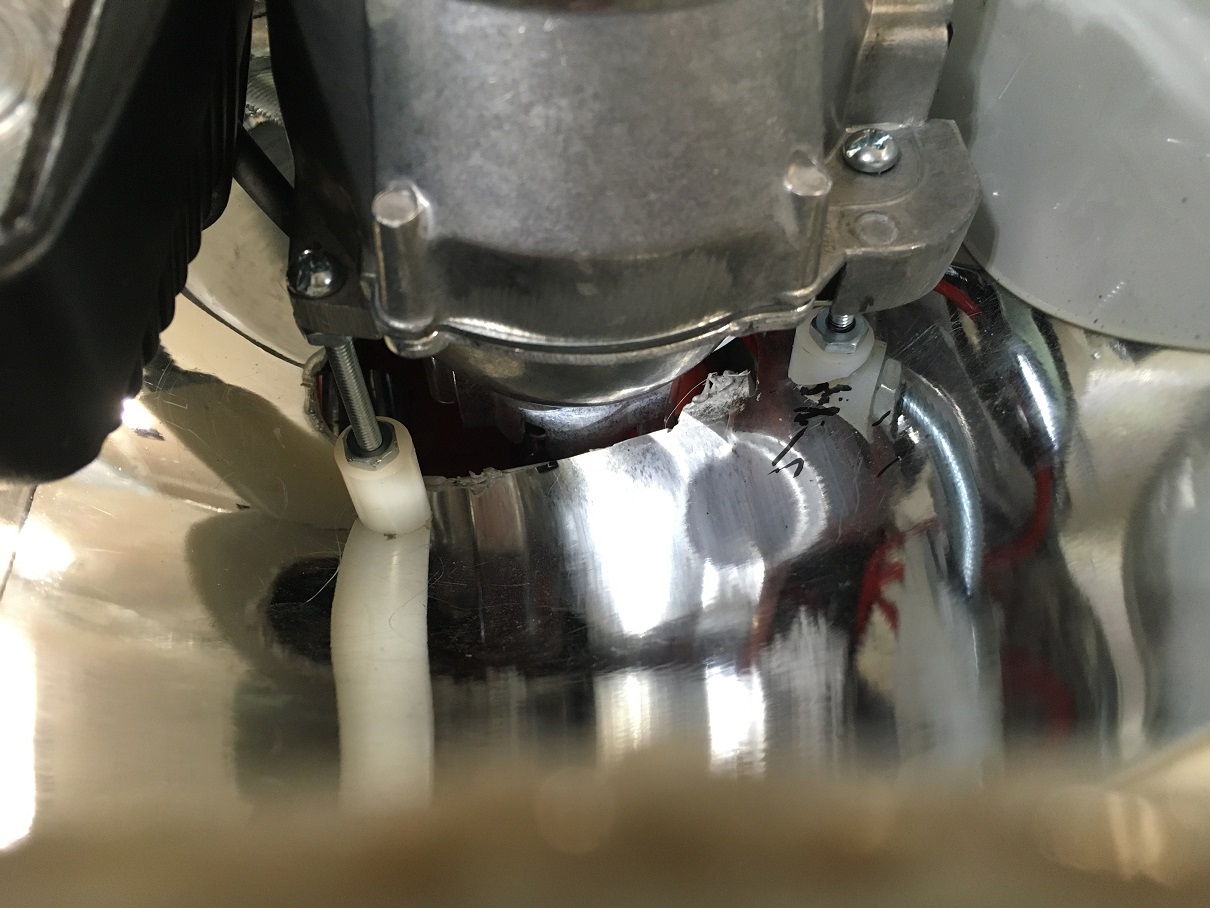 Fitting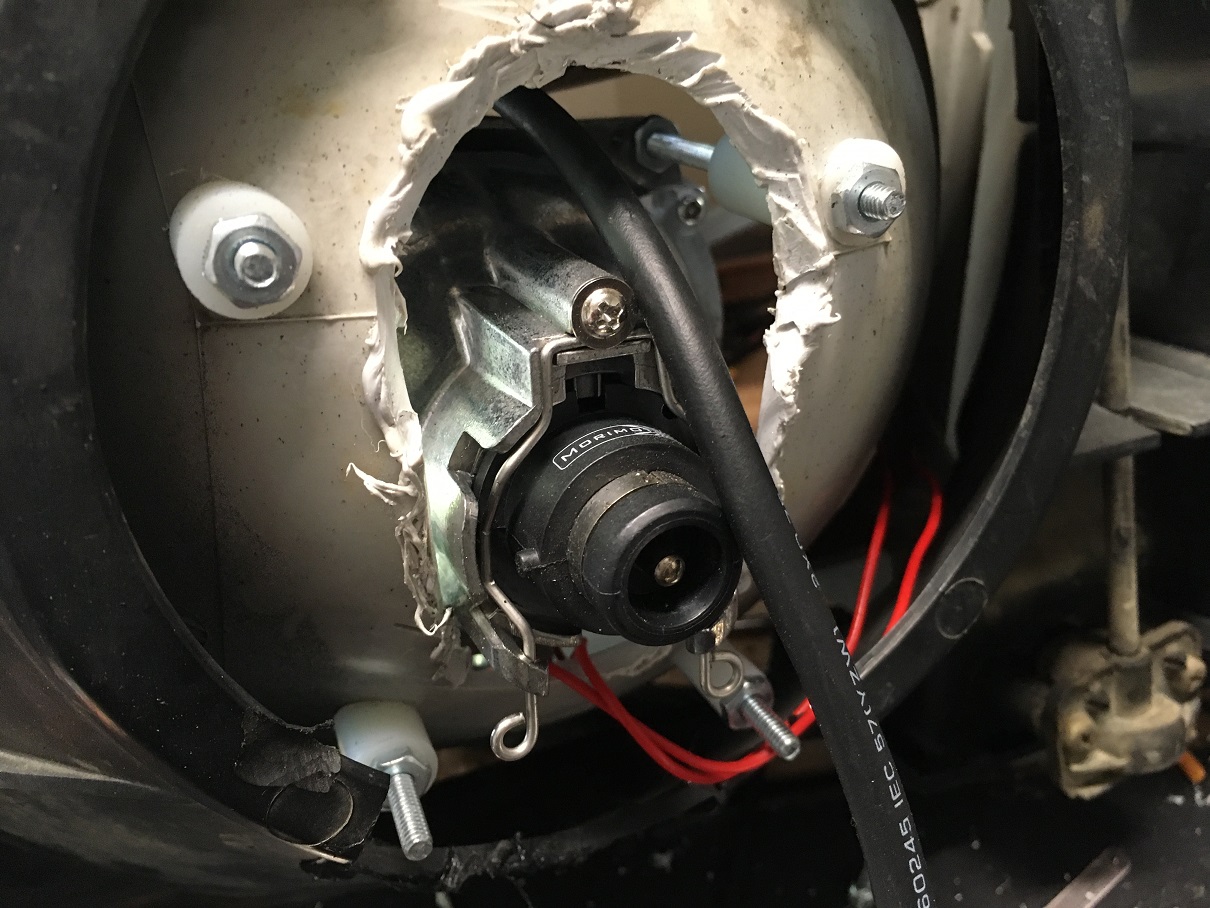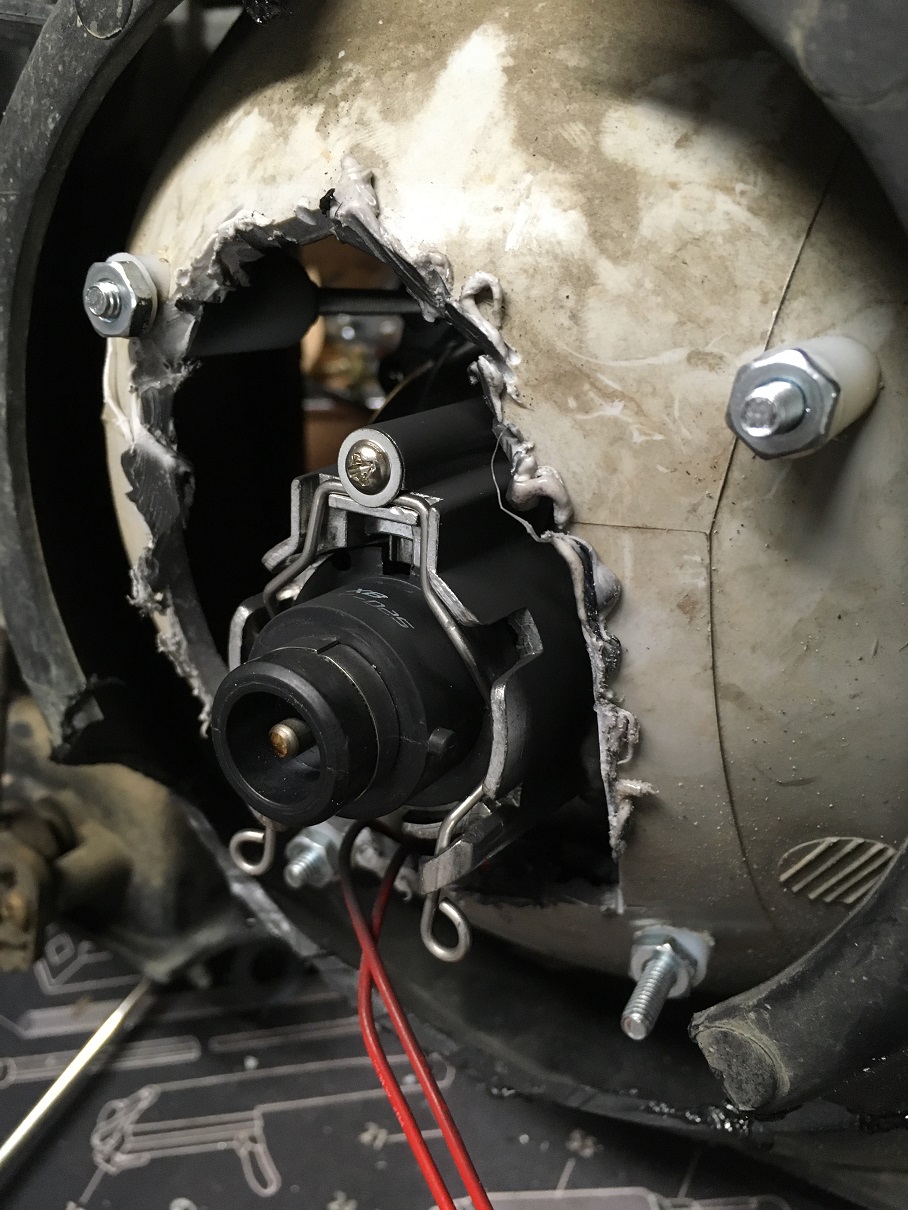 Final product