Hey everyone, Its been a while since I posted. Been making a lot of fun retrofit projects on paper and in my head over the years, but this is one of necessity more than just desire. We recently picked up a 2005 Volvo S40, and I've been tasked with getting it ready for a cross-country trip next month. We got the car for a song, which certainly helped with the repairs. Just a hose here, plugs and a coil there, etc, but its getting near 100%, and it is really a nice ride for a now 12 year old car.
And of course, there must be a reason I'm here. For those that aren't familiar, there are some lighting issues that afflict many S40s with stock halogens, which really make the lighting abysmal at night. I'm thinking late 90s Grand prix or Olds Alero kind of bad. It turns out, there are a bosch halogen projector, very similar to the E46 HID projector. This also allows E46 projectors to be
a drop in replacement
for the S40, don't even have to bake the headlight. And it also turns out there have a similar problem with the aluminum coating flaking off. Perhaps more-so, since halogen bulbs are supposed to be hotter. They are an H11 burner, and should be pretty good with all the proper coating, but even an H9 burner does little to improve output.
The other reason people have difficulty with this model is due to the electronics. Like many modern cars, they use a PWM setup on the low beam to improve bulb life for the halogen bulbs. However, this can cause flicker/failure for a hid kit that uses that input to drive the balast, and can even cause flicker through a relay setup.
To add insult to injury, the CECU and Wiper drive motor share a common ground with the low beam, and EMI can cause wiper motor or central electronics ecu failure. So a full relay harness is a good idea, and running a capacitor/anti-flicker setup is also required, wfhile running your ground to an unshared chassis ground.
I'll be following some of the suggestions in this huge E46 thread:
https://www.hidplanet.com/forums/for...rojector/page2
With all the background out of the way, on to the retrofit! Parts I'm using:
-2010 Auid A4 bosch/kendrion E46 projectors projectors
-TRS ZKW-R clear lenses
-TRS anti-flicker relay harness
-Morimoto XB55 ballasts
-Osram D2s bulbs
-OE shields modded, RV shield cut, projector lens spaced, and shield painted flat black
Everything should arrive this week and I can get started. In the mean time, here are a few photos of the failure I mentioned: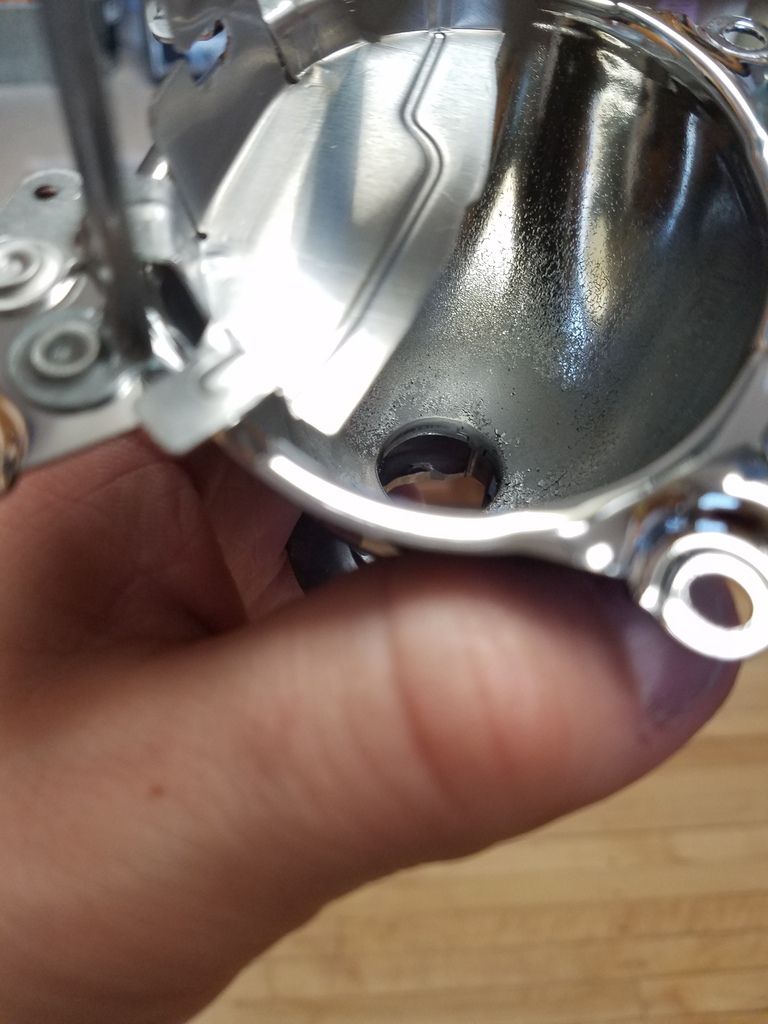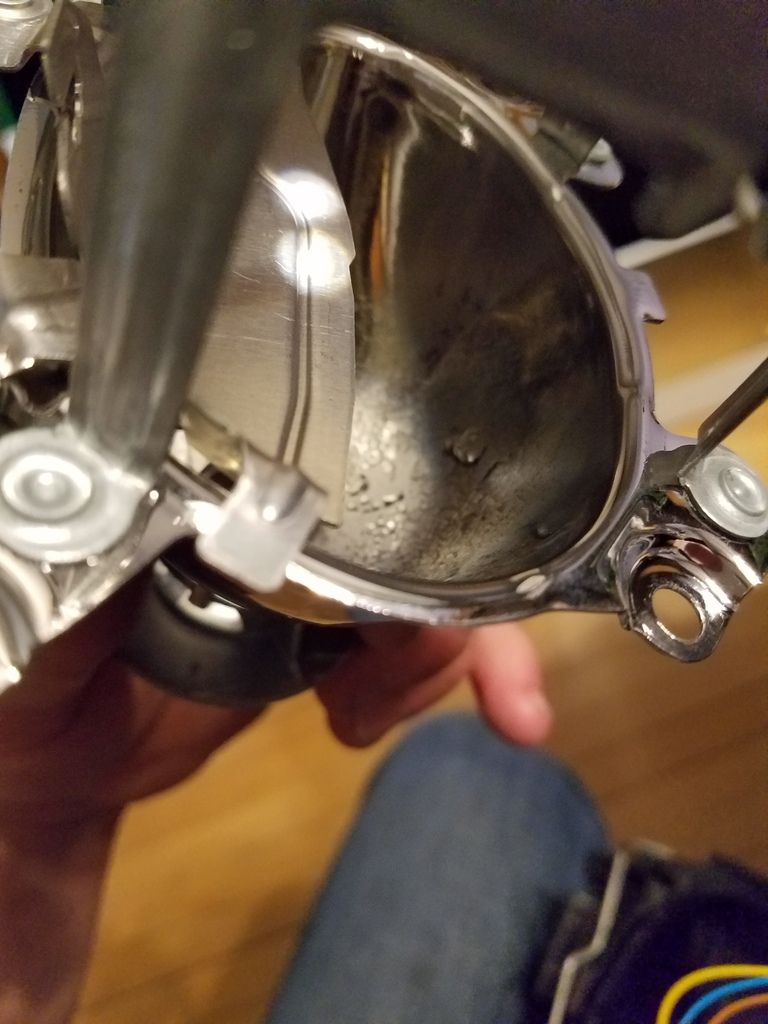 Peeling away, this is one of the worst.
Here these come in the mail, just a waiting game!
​