Just posting some mystery shots of a mysterious mystery projector. For now, all you get is shitty cell phone shots! HA!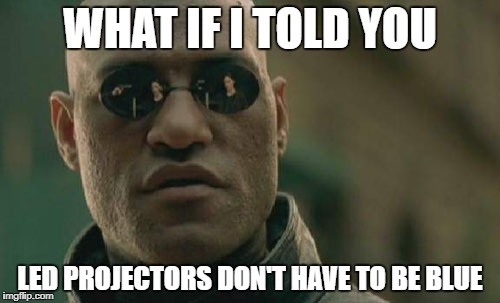 via Imgflip Meme Generator
Up against a Koito H11 halogen projector with an NHK 5500K bulb at 35W (top) in the daytime.
Up against a 2014 Lexus IS 350 with the quad LED projectors (bottom), both headlights on, single mystery projector.
And on the road, the BMW is about 115 feet away.
I can shoot some more photos soon!