Well after 4 years of faithful service to me, my 10 year old Chevy Tracker is officially dead.
I've never posted a picture of it so here it is in all it's shitty glory.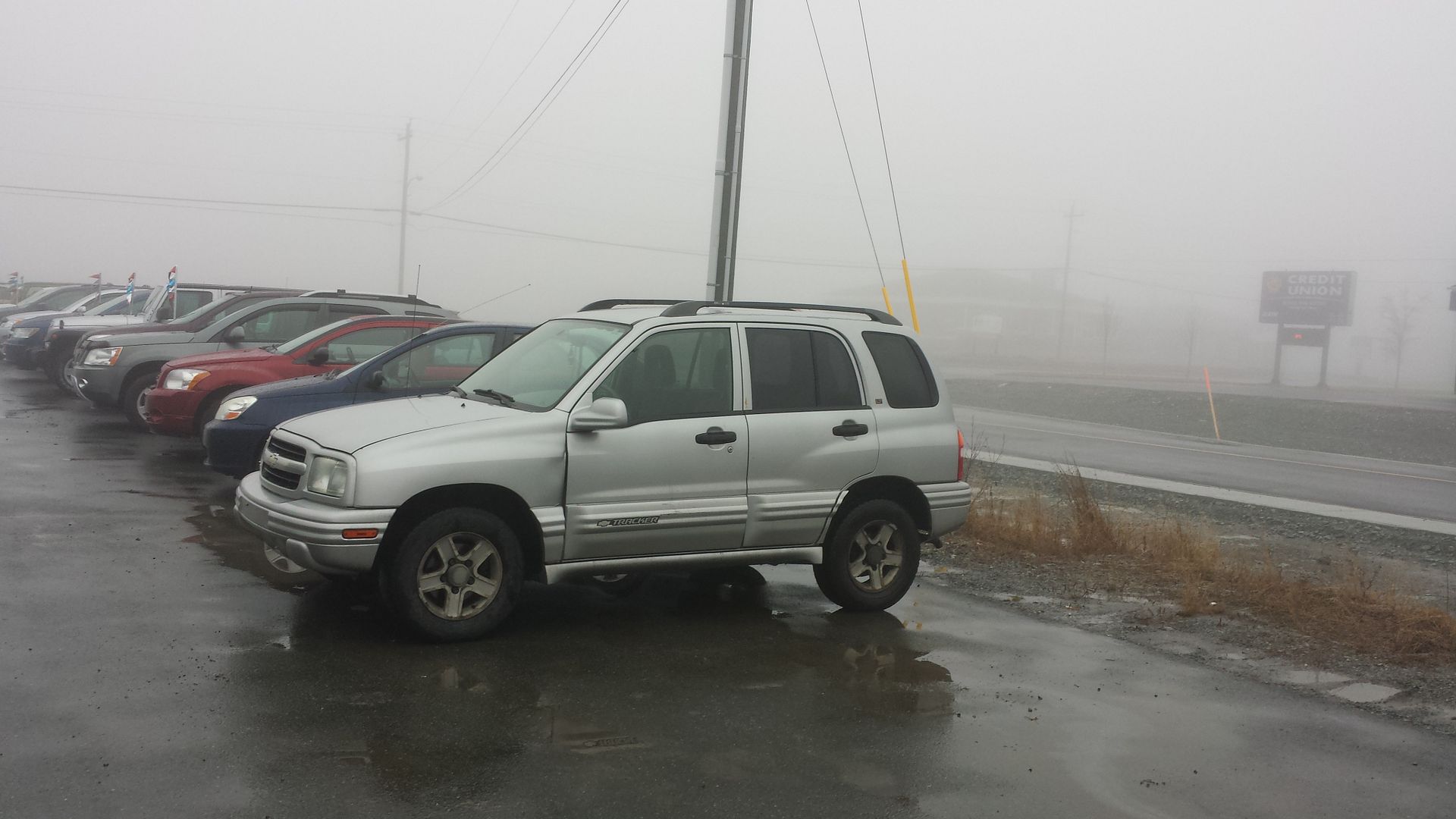 How did it die you ask? Well a combination of salt sea air and salty roads in the winter lead to this.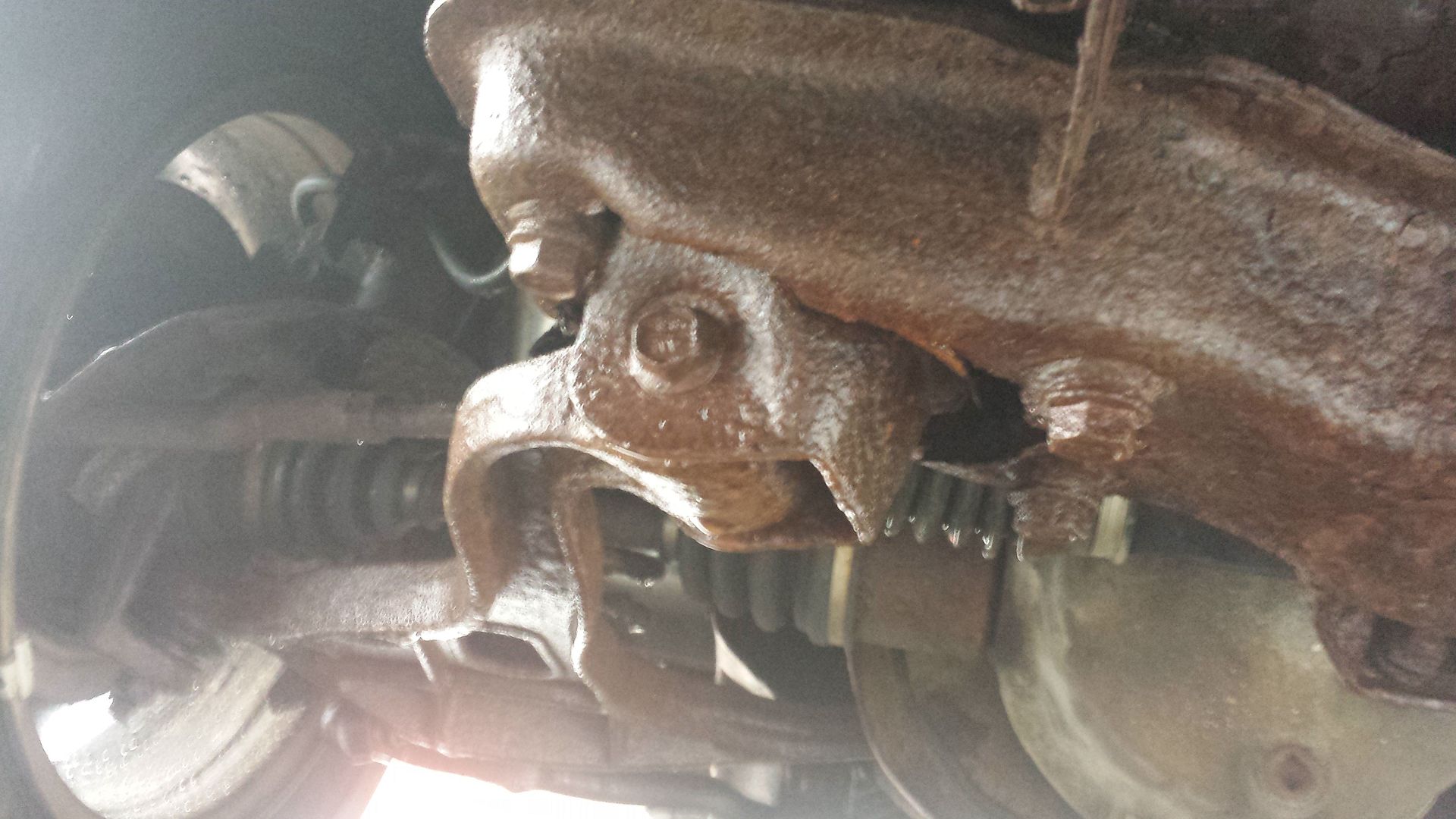 Yup that's right, pretty much nothing holding in the front of that lower control arm. Talk about a scary drive!
I'm done sinking money into a vehicle that has zero return so time for something new.
New car requirements were:
Less then 5 years old
Bluetooth and all that jazz
Moon roof
White
Not be stupid expensive
Now I really wanted a truck but where I'm working away 3 weeks out of a month, there's no point. Plus buying the truck I want would be stupid expensive.
Enter the 2011 Ford Fiesta SES Hatchback. Meets all my requirements and good on gas to boot!
Specs:
6 spd Auto
Black leather interior
Sync
Winter Package (heated mirrors, seats, block heater)
A/C
Power Windows/Locks
Keyless Entry
Push button Start
Moonroof
LED Accent lighting
Also has factory warranty until 2017
I also got a set of winter rims and tires with it. It's being delivered tomorrow so I will take some more pictures then.