update 5-17-14. car got wrecked by some chick that decided stop signs are optional when my car stops her so much faster....
http://www.hidplanet.com/forums/show...l=1#post711206
update 5-23-14. car is a total loss.. note to self, never, ever, make a thread about returning to normal. 'normal' is a lie. like the cake.
i'm kinda putting the axle grease before the cart, but i'm starting to go stir-crazy without a car to tinker with.. a large part of it is being forced to listen to crappy sound systems, and poor seat fitment in every car i have access to..
so i've started ordering parts to modify..
i don't have what i'd consider 'massive' plans for this car, more of just 'the norm' for the time being..
during-warranty planned mods:
DEPO/TOM's led tails
tapturn a better turn signal relay
custom led plate lights
custom led side marker lights
custom led reverse light
custom led dome light
custom led trunk lighting (moar moar moar!!!!)
some sort of custom headlamp project. really hoping for space to do a set of quads, and mod the white drl accent to be rgbw
full stereo build-- mostly a transfer of the eclipse build + some better trinkets here and there
big brake kit
bottom rear window filler piece(blends the rear a little better)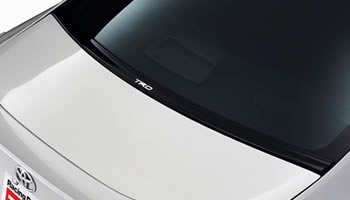 beatsonic roof spoiler, plan to add third brake light to it as well. supercustom!
post-warranty planned mod:
turbo would like to break 200hp at the wheels, so will be shooting for 6-8psi of boost
planned mods still up in the air:
continue the carpc, or return to the land of head units. either way, setup will be full-active
mostly decided on wheels, unsure of color. 18" Work Emotion CR Ultimate. in either bronze, black, or silver. the other option is bbs forged aluminum mono block's, but they don't come in 18, or 5x100/5x114.3 fitments that i'd require. i refuse to run 19's.
regarding the big brake kit, leaning towards the wilwood version, as they claim they can still fit factory wheels over theirs.. though some people have told me wilwood calipers are a little sloppy, so they refuse to run them..
ordered mods to date:
tails
tapturn
donor plate lights
donor reverse housing
donor dome light
donor side marker lights
donor trunk button. i have some idea's for this, need to see how it plays out.
donor headlight housing
that's about it for now, more updates when i get more parts! or maybe even the car!