Hello my name is jesus this is my 04 Dodge Neon.
my car started its life as a base model stone white with tan interior dodge neon packing a 2.0 sohc engine and autotragic transmission. I bought my car brand new from the deal back on november of 04 for the sole purpose of A to B transportation. It didnt take long for the mod bug to bite me lol. my first mod was tint wheels and a drop the the required fart can and spoiler lol.
this car has come a long way from when i first bought it. since the old work horse that was in the car decided to comit suicide by droping 2 valves into the cylinder I opted to swap it out to a 2.4 DOHC out of a 06 chrysler sebring. So here is a small run down on the current mods on the car
Engine:
06 chrysler sebring 2.4 DOHC.
srt4 street ported intake manifold moded to work with auto transmission.
full stock srt4 exhaust.
custom cold air intake.
extrnal transmission cooler.
ford mustang gt 5.0 injectors.
stock srt4 fuel pump.
Suspension:
stock srt4 struts on eibach sportline springs.
stock srt4 front and rear sway bars.
front and rear apc strut bars.
Interior:
full black interior swap.
viper srt4 front and rear seats.
srt4 steering wheel and shifter boot.
pt cruiser automatic shifter.
mopar passenger air bag delete tray.
ACR radio delete plate.
lighted rear view mirror and sun visors.
o-shit handle roof liner with out sun roof option.
Exterior:
tinted tails.
tinted third brake light.
tinted side markers.
ACR BBS 16x7 wheels
tint.
Lighting:
LSP cubby hole cool white led light board.
LSP dome light cool white led light board.
LSP lic plate cool white led light board.
currently working on putting my morimoto mini h1 retrofit together.
for now this is whats done to the car i have toons more parts that i have ben collecting over time that i havent really found motivation to put them on lol
I have a Mopar lip kit that i will be installing once i get the hood, bumper and fender painted to match here is what the car looks like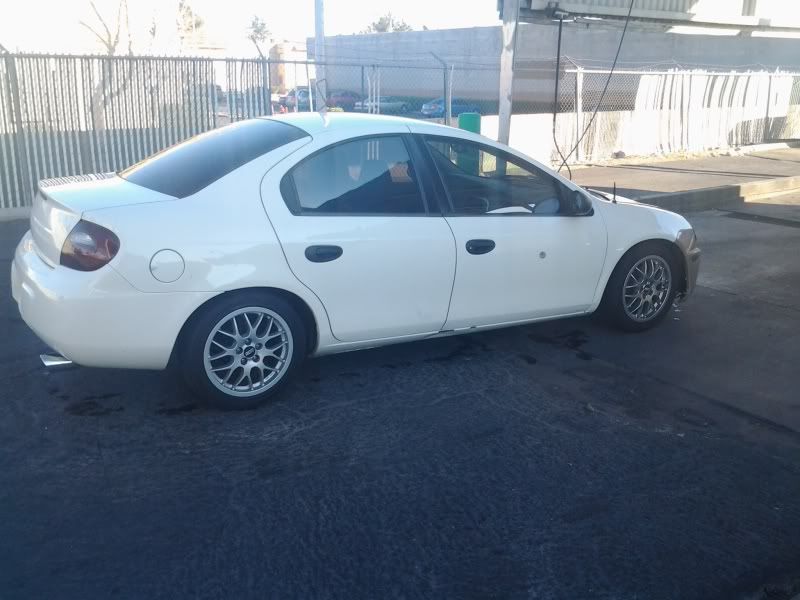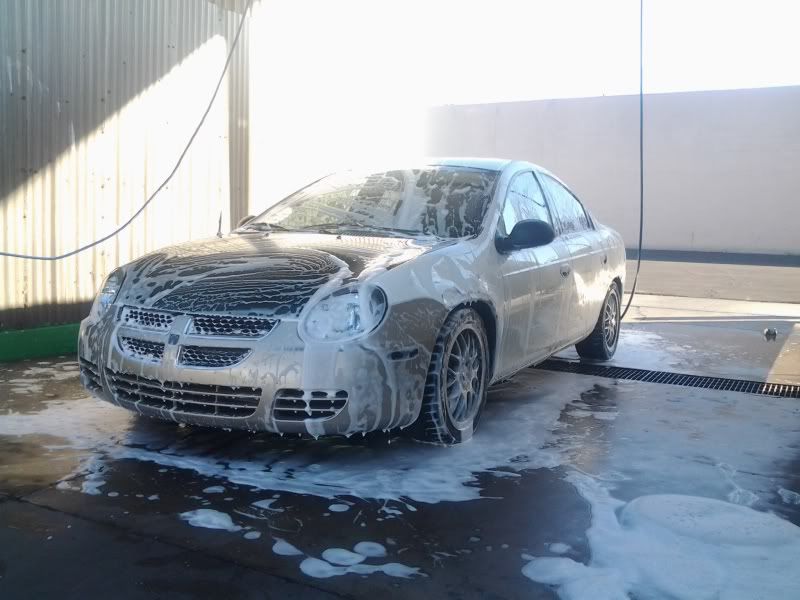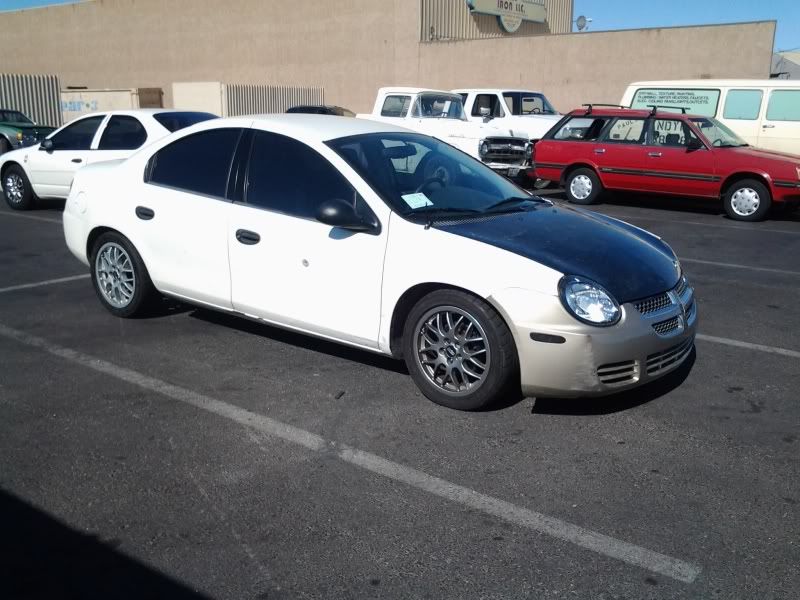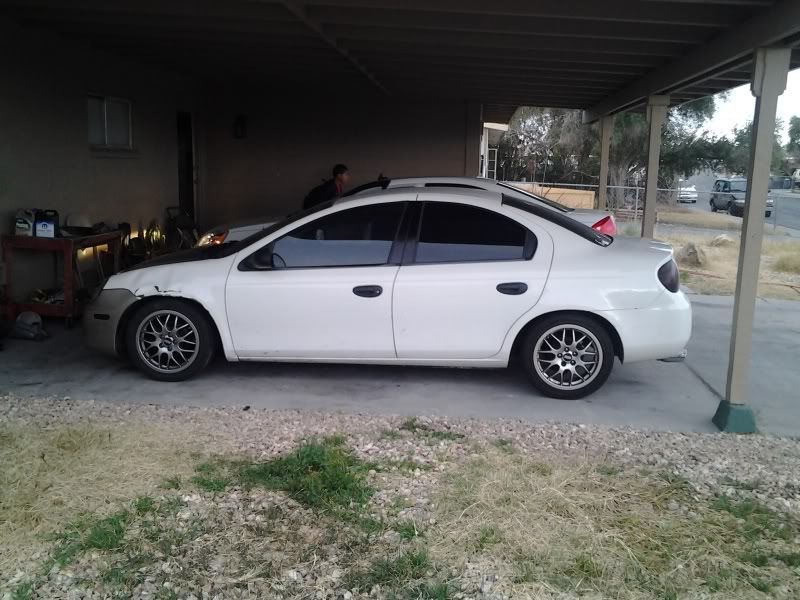 [/quote]