Another set of Mars type headlights, These are the cheaper again Thai knockoffs. Fast becomming a good cheap option for retro fitting rather then opening your factory lights. Again this job's for a local forum member here in au. Pretty basic upgrade removing the sad old crap 90mm led angel eyes and upgrading to COB type and removing the lack lustered led drl for a flexy switchback type.
The great thing about these aftermarkets is that the new flexy DRL will just push into place. with just the addittion of a couple of clips at the back this makes this upgrade one of the easiest drl intalls ive done.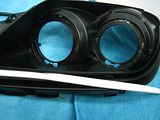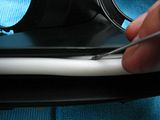 Simple cut where needed and the DRL is installed.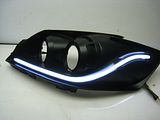 This is a comaprison between the sad town original DRL and the new.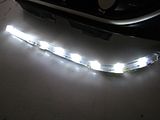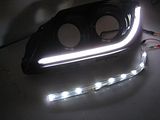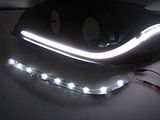 and of course you get the switchback blinker feature as a bonus.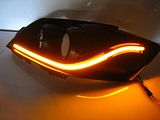 Next remove the angel eyes... Damm these things are as sad as they can get.... very poor stuff.
2 x opposing 3mm leds are stuck into The solid plex tube and lit... very cheap and sad.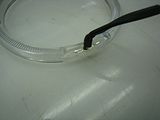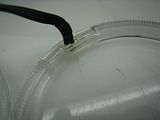 These will be upgraded with 4 x Ver1 cob type 90mm rings, running a 180ohm resistor to knock the glare factor down a bit.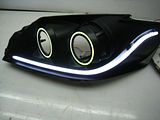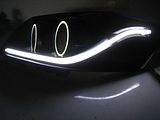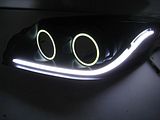 So far looking good. the orange is way more intense in these controlled dark shots then in RL daytime.
But @ night im hoping these lights will be a real standout.