OK so I've always loved the Audi style DRL and when I bought my 300 last August I wanted to make her mine.
So I bought some Cree LEDs and this is what I've built.
I bought some thin plexiglass and cut it with a exacto knife. the width is just under 4mm.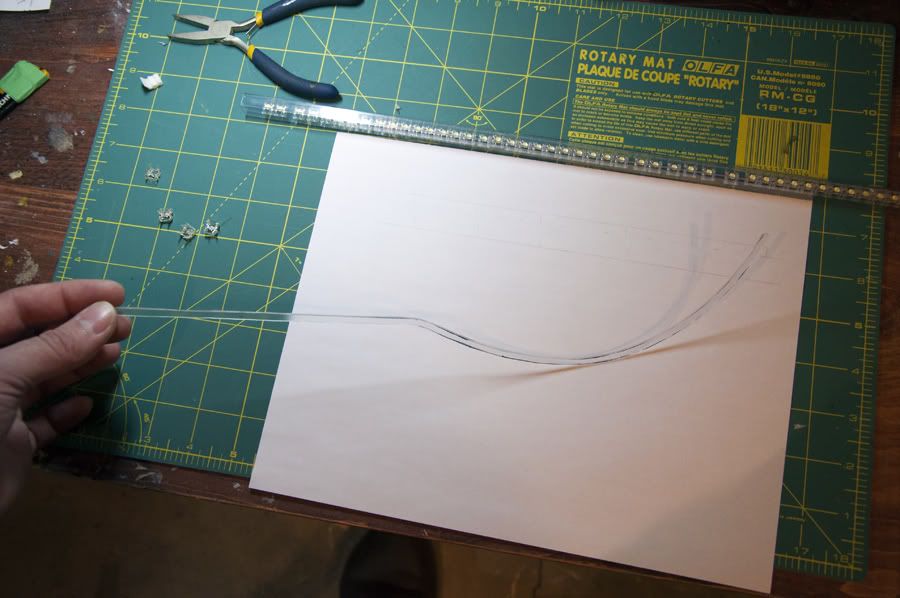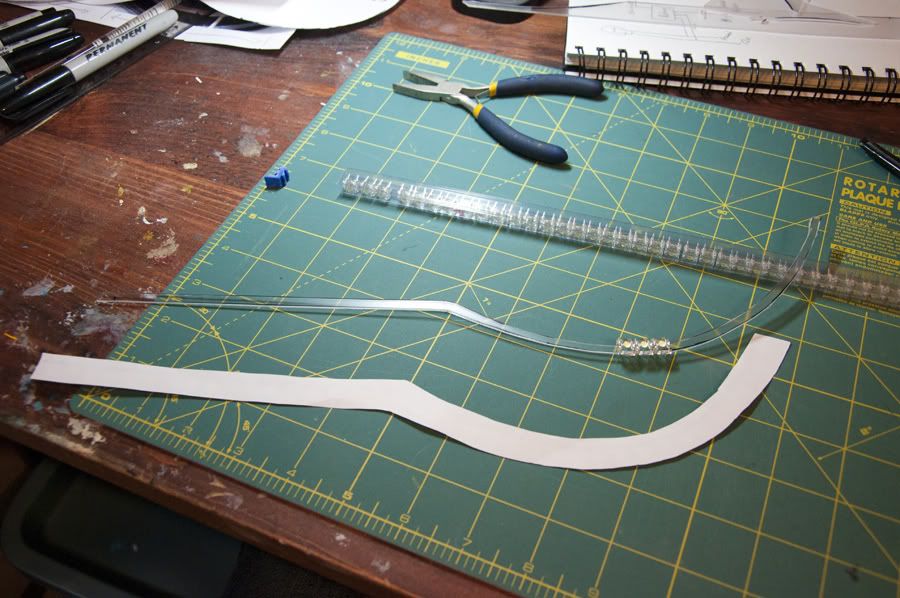 I then used automotive foam tape.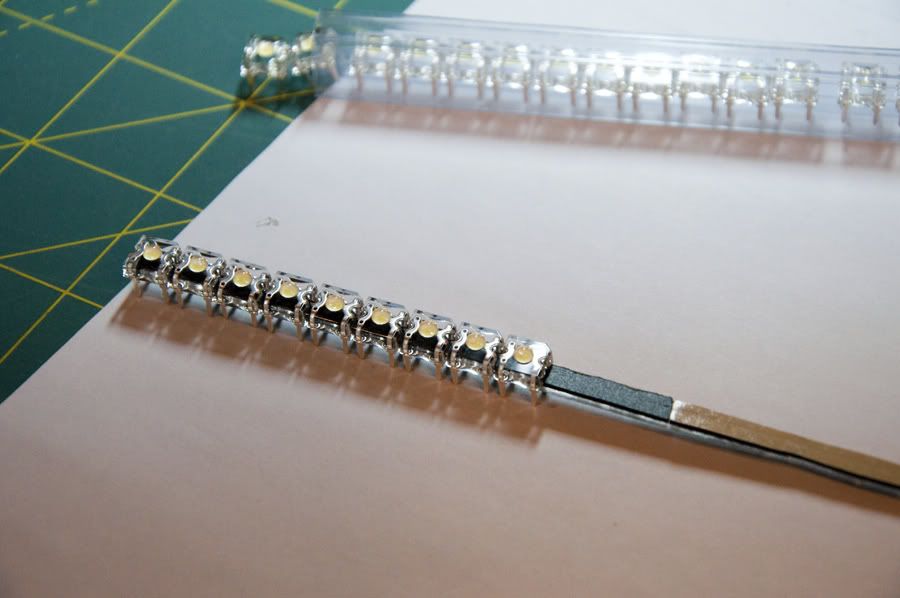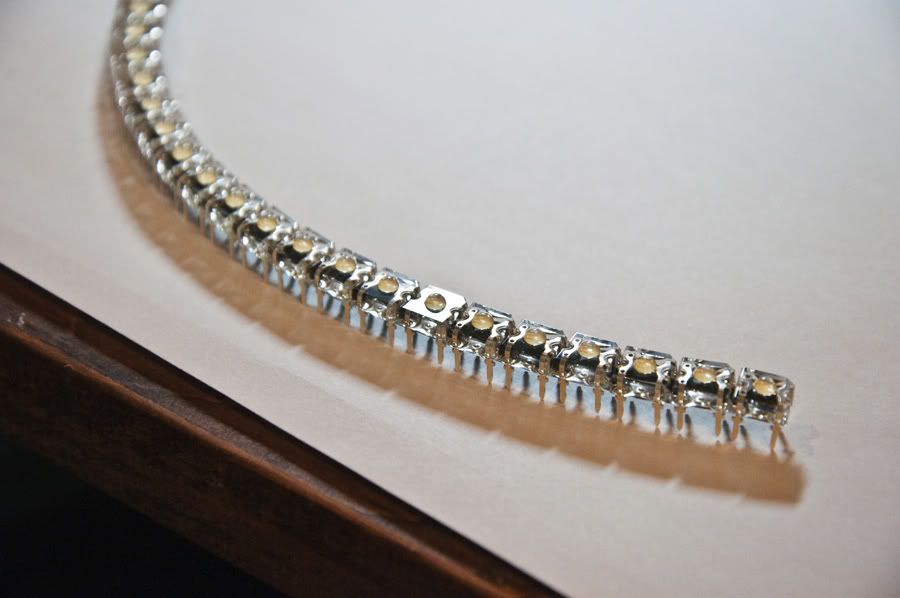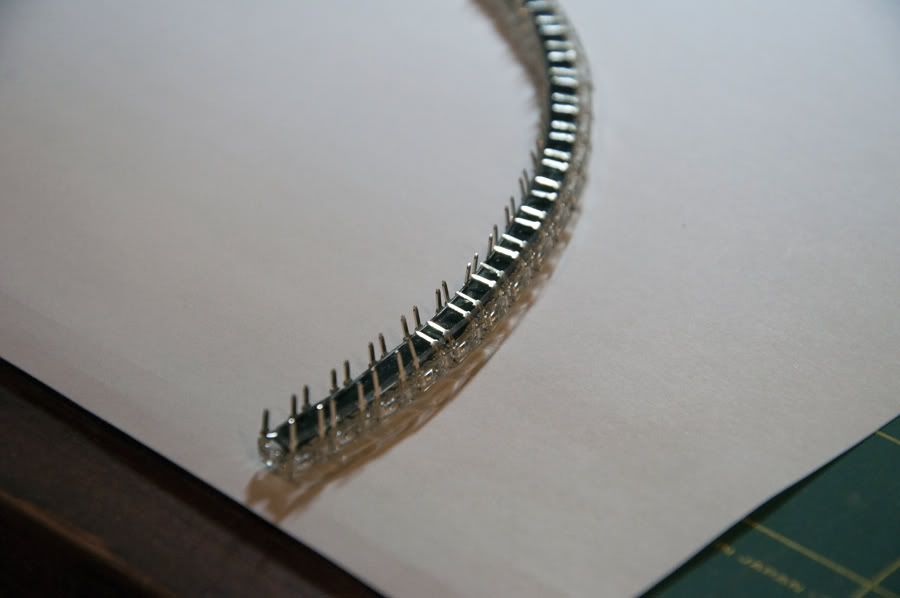 Wired them all together.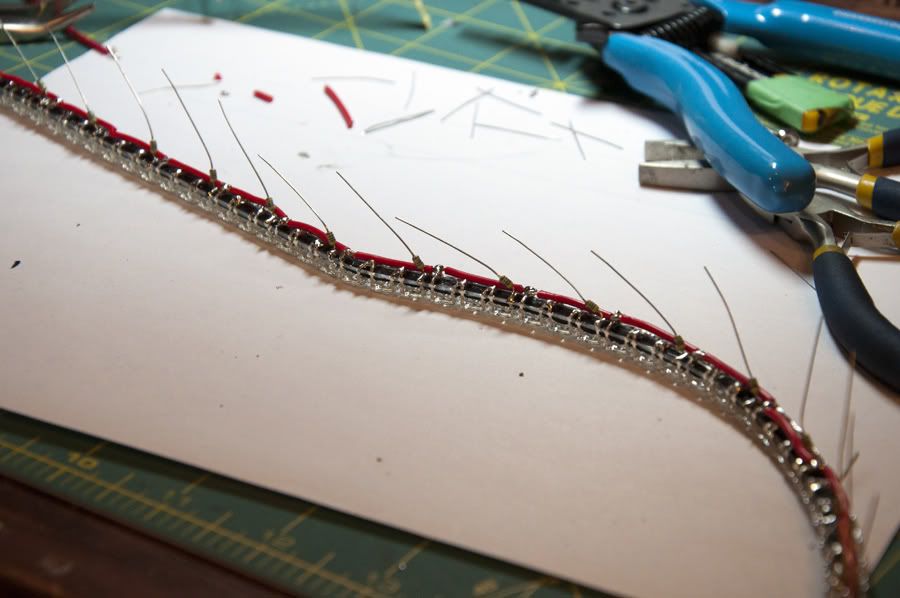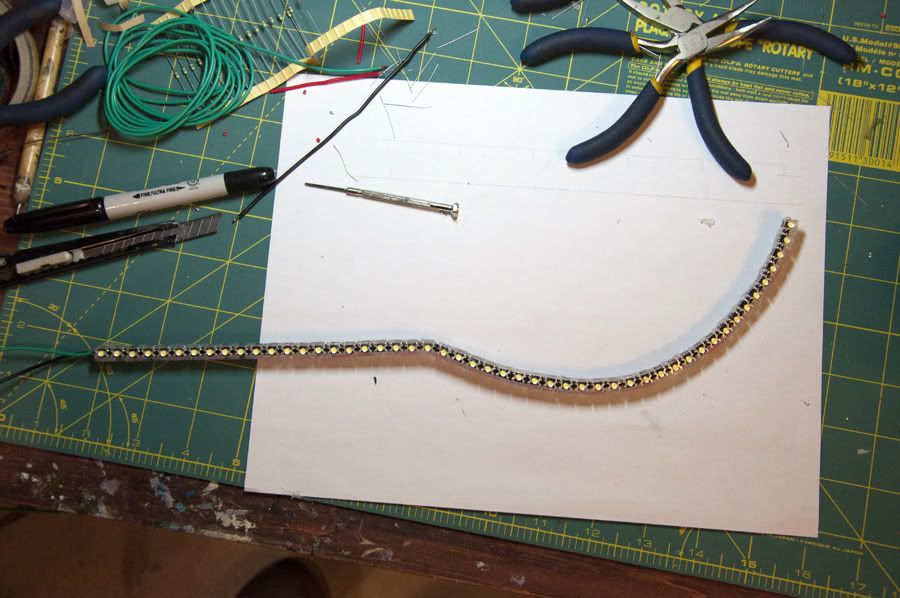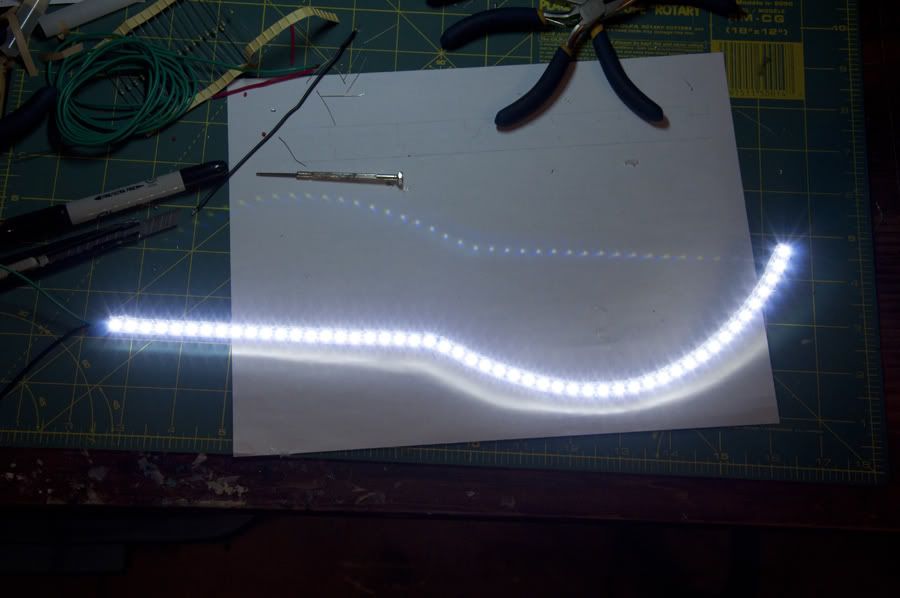 So now the hard part is to separate the headlight lens...I'll post some pics when I start THAT project.