This is for an inquiring mind... This is for a Civic or any negatively ground switched (japanese etc... ) H4 setup. It will give you low beam ballasts, and will give you a seperate trigger for your high beams, and your low beams will no longer turn off when you flash your high beams.
This allows you to not splice any wires. However the faq and others might reccomend taping in some place else because this way, if you have your headlights off, and you "flash to pass" it will instant trigger your ballasts and your high beams... that's fine if you meant to do that, but too many times can hurt the bulb/ballast. I've never had a problem, but technically if you wanna splice in before the headlight switch that would be a better method. This works, I've done it before. enjoy.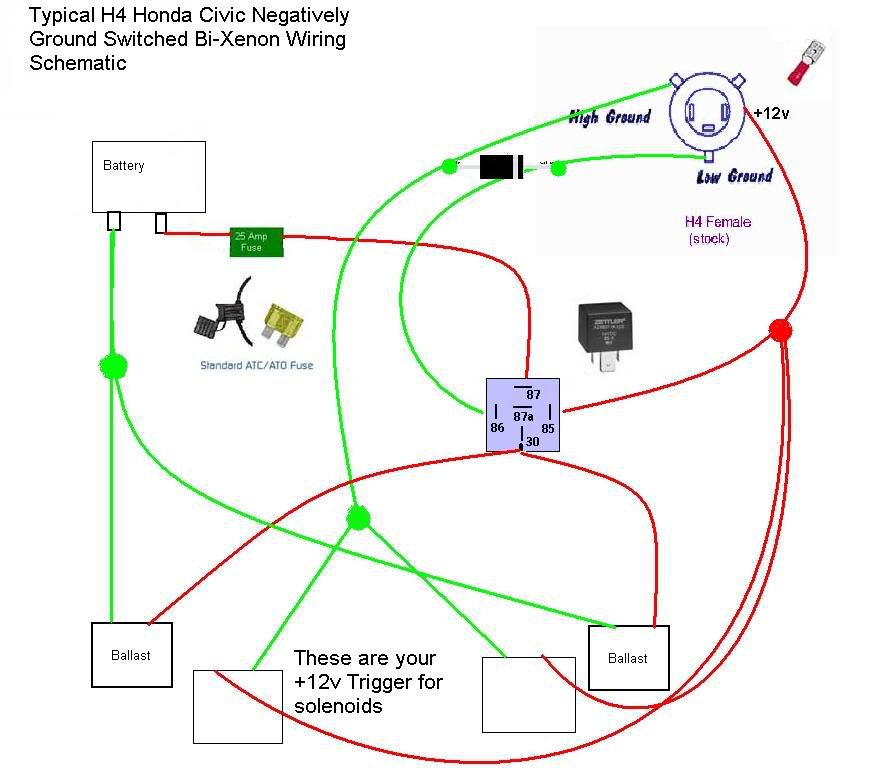 Now Specifically for the E46, if you have this kind of looking e46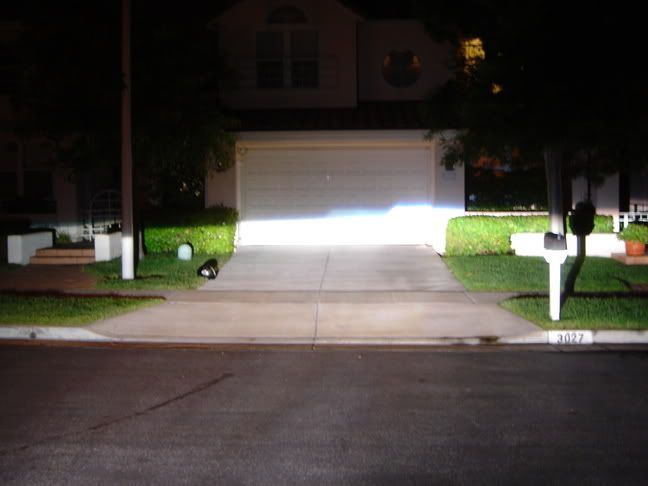 you have 2 wires for your solenoid. Easy, just hook them up from the diagram.
However most people probably still have the 3 wired E46 that look like this: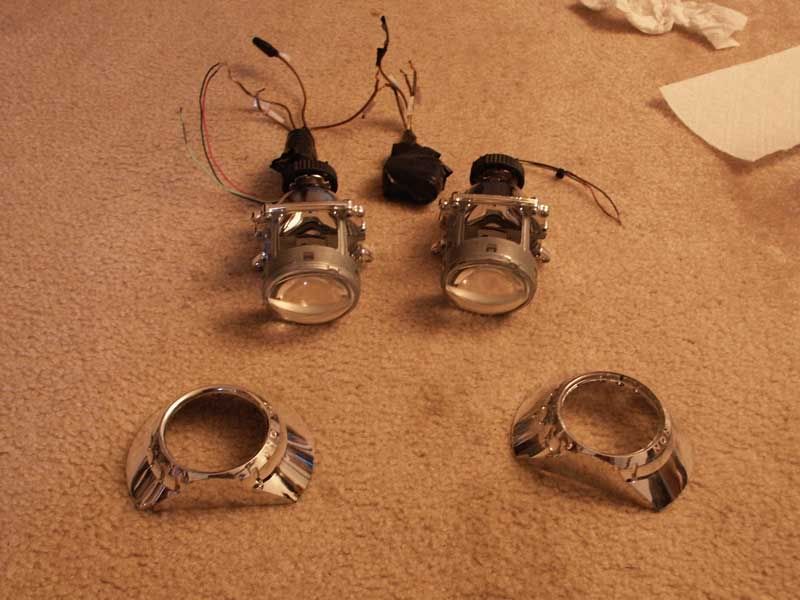 If you have this 3 wire Solenoid, you can NOT just hook up the trigger wires from your harness to 2 of the 3 wires on the solenoid... It will burn up the solenoid. You see those wierd taped things I have in the background? that's the seperate circuit you must create also to interface the 3 wires down to 2 wires off of your harness... see this thread there is a sticky:
http://www.hidplanet.com/forums/viewtopic.php?t=138