Good evening fellow HID fanatics!!
I'd like to start this thread by saying it has been a pleasure working with Matt/TRS so far. I'm very pleased and proud to offer my design and modeling experience to help TRS acheive new shroud designs in the near future!! As of now there are talks of completely revamping the TRS shroud line-up with fresh, bold, new cutting edge designs to help set those retrofits off to a new level. We've all grown accustomed to seeing the same shrouds used over and over, which is fine as many are very nice, but at the same time it's refreshing to see something new on the horizon. Some shroud designs will possibly incorporate possibilites of drilling out predesigned holes or slots to mount LED's or CCFL tubes behind for a unique look! Very cool designs are on the way!
With all that said I'd like to introduce the newest design that is near completition. It is tentatively dubbed the TRS 5Vector for now. Not sure if Matt wants to change the name I've dubbed it or not but that is purely his call as it's his business
. This shroud has some ques from the Lamborghini Murcielago, Chrysler Crossfire and a mix of both Matt and myself own design ideas. The current result is what we feel as a very slick and cool shroud design. This shroud is designed to work with the FX-R, RX330, and similar sized projectors.
We would like to know what the public thinks of this current design. There are some minro changes that are in the works for it but for now this is it's current state. We are currently thinking of bringing the floating halo region of the rear more towards the front to give the shroud a more umbrella look. I'm currently working on those changes as well as some others we've discussed. I'll update this thread as Matt and I revise the designs I come up with and we'd like to hear your opinions as the design is being tweaked until production. Afterall, it's ultimately you guys that will be wanting to use shrouds and we'd like nothing more than to deliver something many are pleased with. It's rare in todays world that people get to voice their constructive criticism to help shape design (no pun intented). So this is something many of the end customers in todays world never get to be a part of.
General dimensions as of now:
Outer diameter: 5.865"
Depth: 2.436"
Lens openiing diameter: 2 3/4"
Small arrayed holes (the currently do not protrude thru): 1/4" diameter
Angle of front beveled area of arrayed holes: 120* face to face (or 60* off center axis)
Without further delay, here is the 5Vector...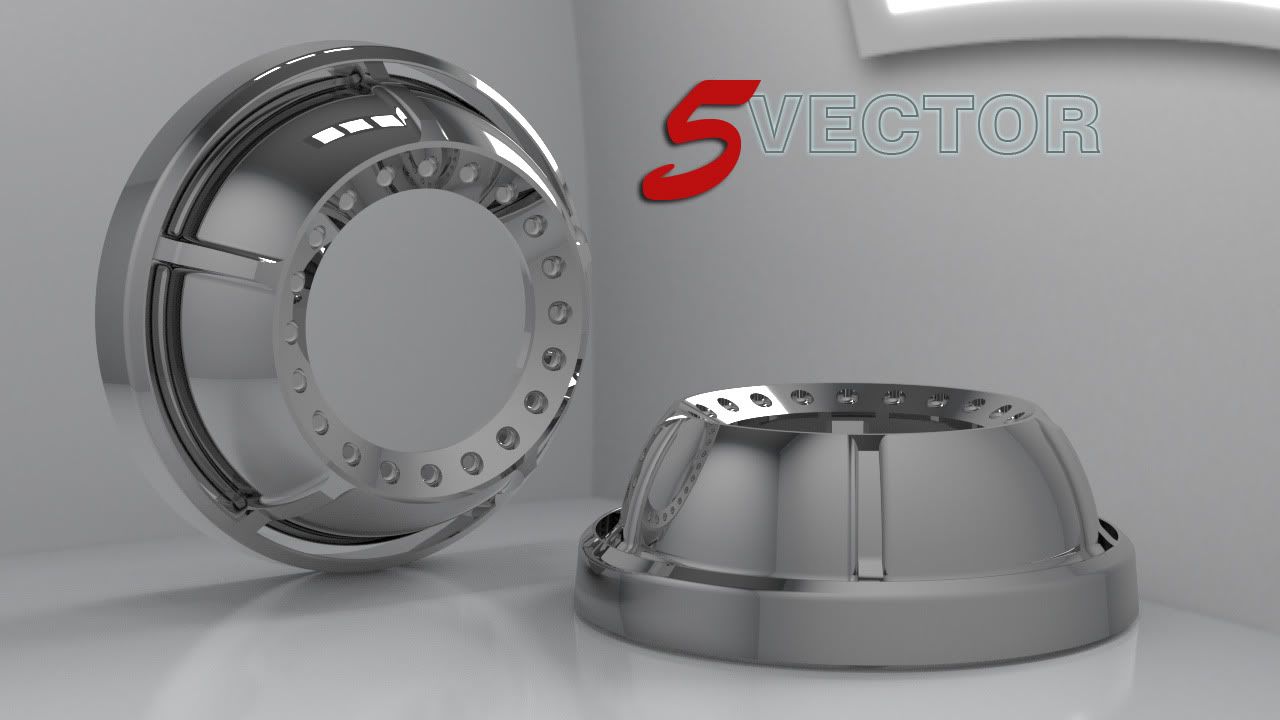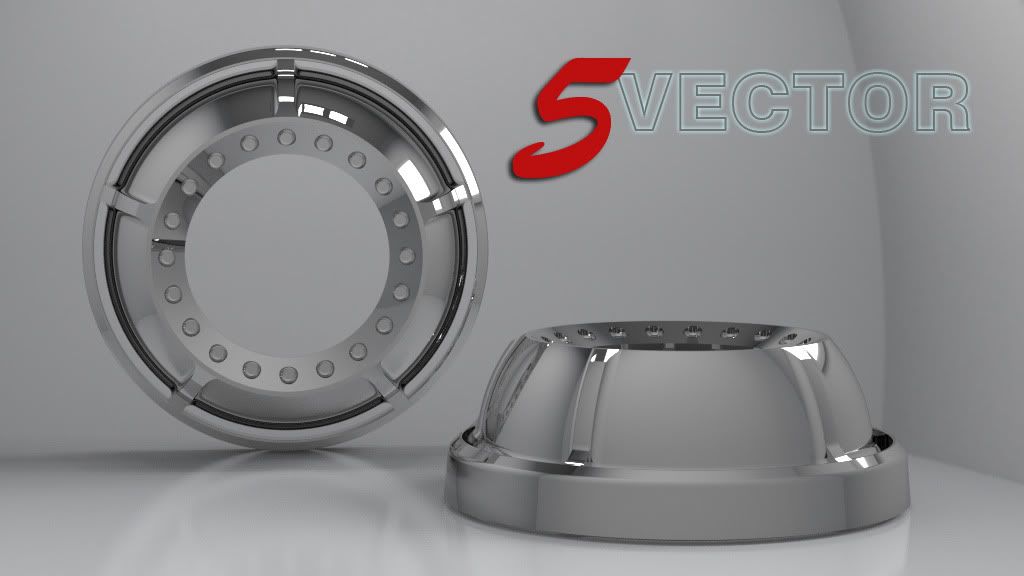 In the image below the shroud was given an anodized red finish to help show Matt and you guys the "floating halo" region towards the rear of the projector....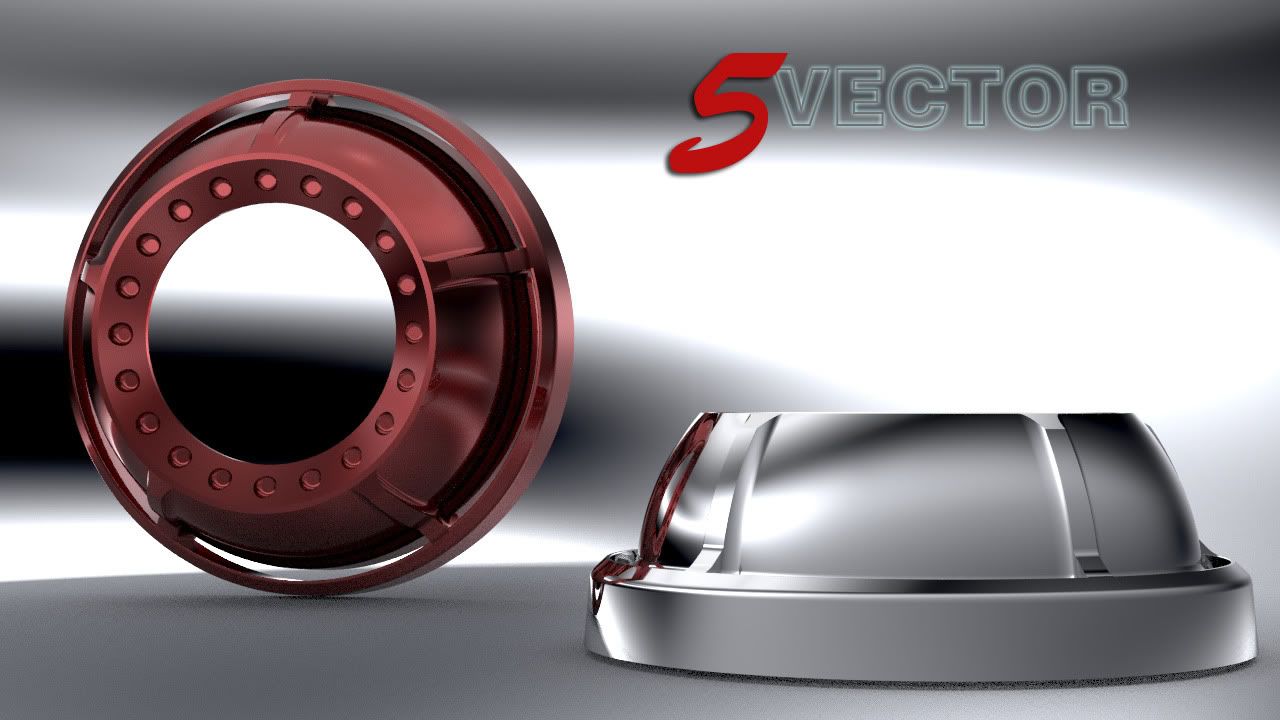 And finally some simulated night pr0n
...