Hi all,
Trying to do a clear lens swap on my old Golf Mk7 GTI projectors. If they perform better than OEM (which I think they would), I will put them into my new headlights. I managed to get the lens off the projector (seems like it's glued or pressured onto the frame? The projectors looks like this: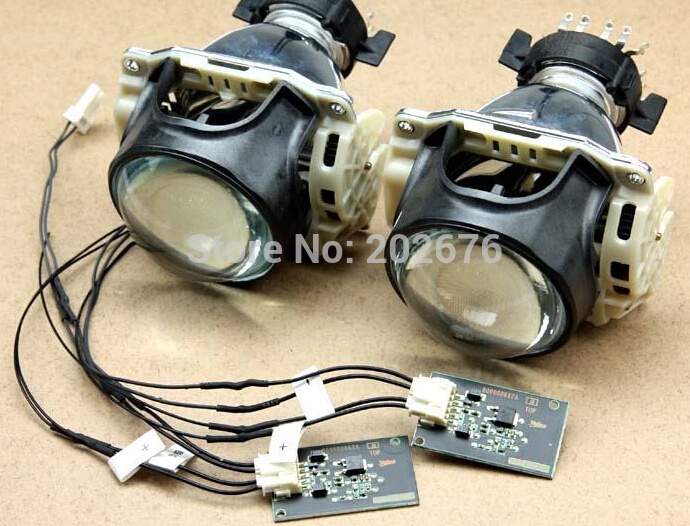 The front black part with the 2 legs is the same as on my projectors (one leg in the bottom). The projectors should be totally alike and the seller states that these projectors use 2.5" lenses, however I measured the one I got out to be 7cm or 2.8". 2.8" seems like an odd number to me, I suppose you have to measure from edge to edge, to get the correct width?
Never the less, I would be happy if some people would know if there's any 2.8" clear lenses available on the market today? I could also do with the clear lens built into the black 3-legged front.
Unfortunately a projector swap is a no-go for me since I have dynamic highbeam on my golf.