2014 Corolla now has LED low beam.
It was dedicated low beam single projector LED module and it was pretty bright and very balanced beam pattern.
Again,,,it's not my car,so only external observations here, but hope it feed some's interests!
First impression was very small lens projector. Looks like one of Prius LED module's smaller side lens size. Probably 2" or so.
It has Prius LED module lens like horizontal line groove on lens flat surface.
Emitter(s) is(are) probably same as what is used in 2 projector type newer Prius LED module. No detail I can tell though,,,
From it looks, it may have two split reflector bowel design with 2 emitter in it.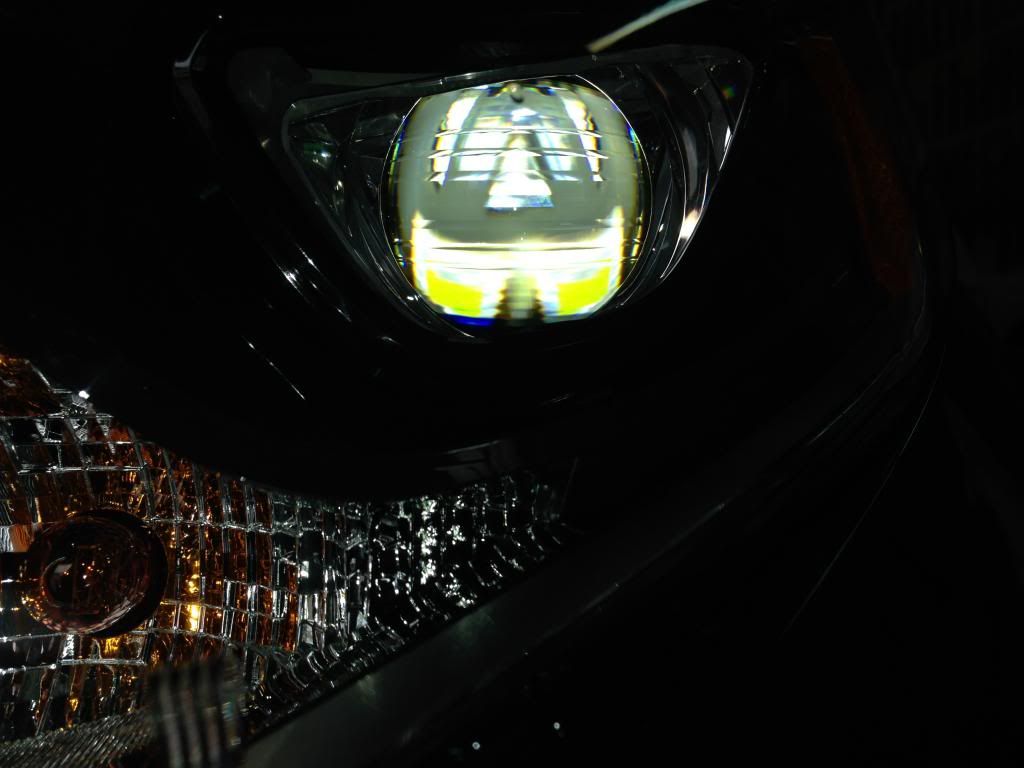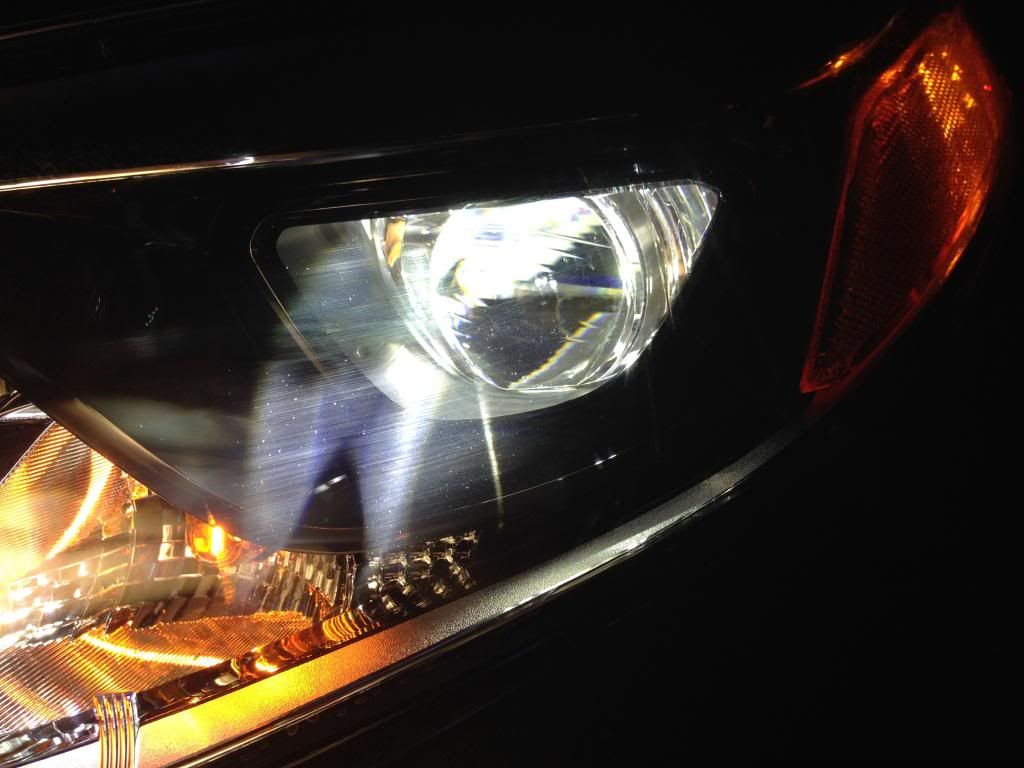 Yes it also has "beam shaper" to recycle light source.
TRS, please get hand on these and take apart!!! lol or send test sample for me!
Not aimed perfectly well,,but it looks like beam pattern balance improved lots on this. strong center focus and along-cut off line focus added.
Around center vertical block beam kinda looks like old TSX pattern.
Both side of beam edge flare up too.
To the left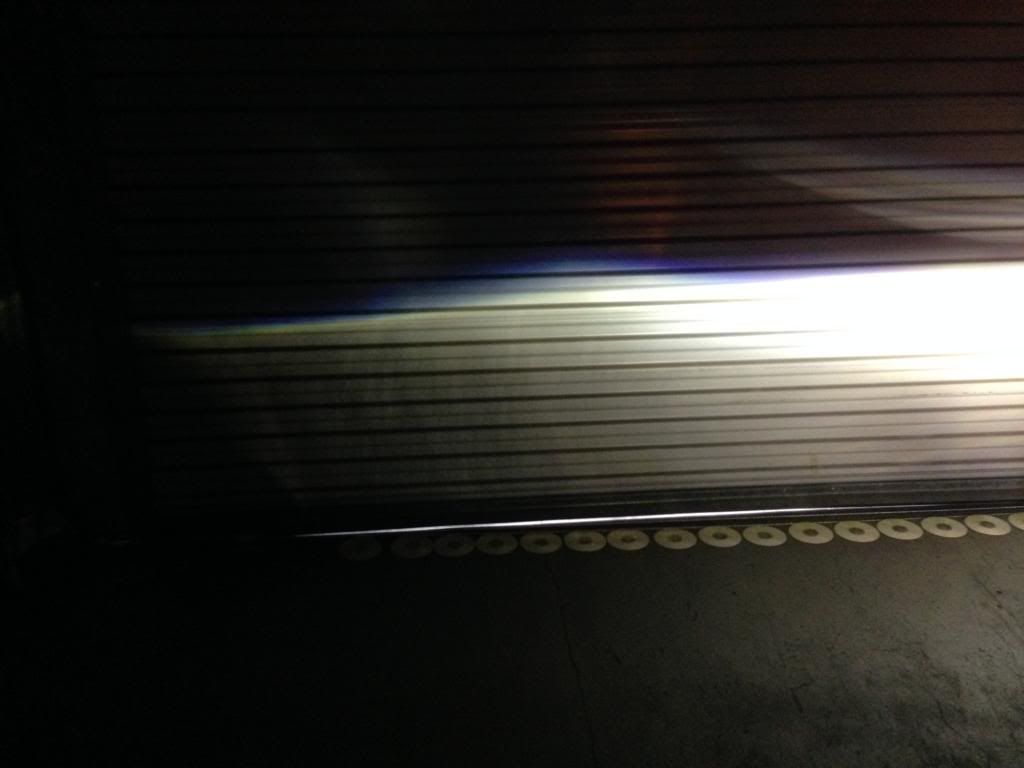 To the right
hot spot distribution looked pretty balanced to me.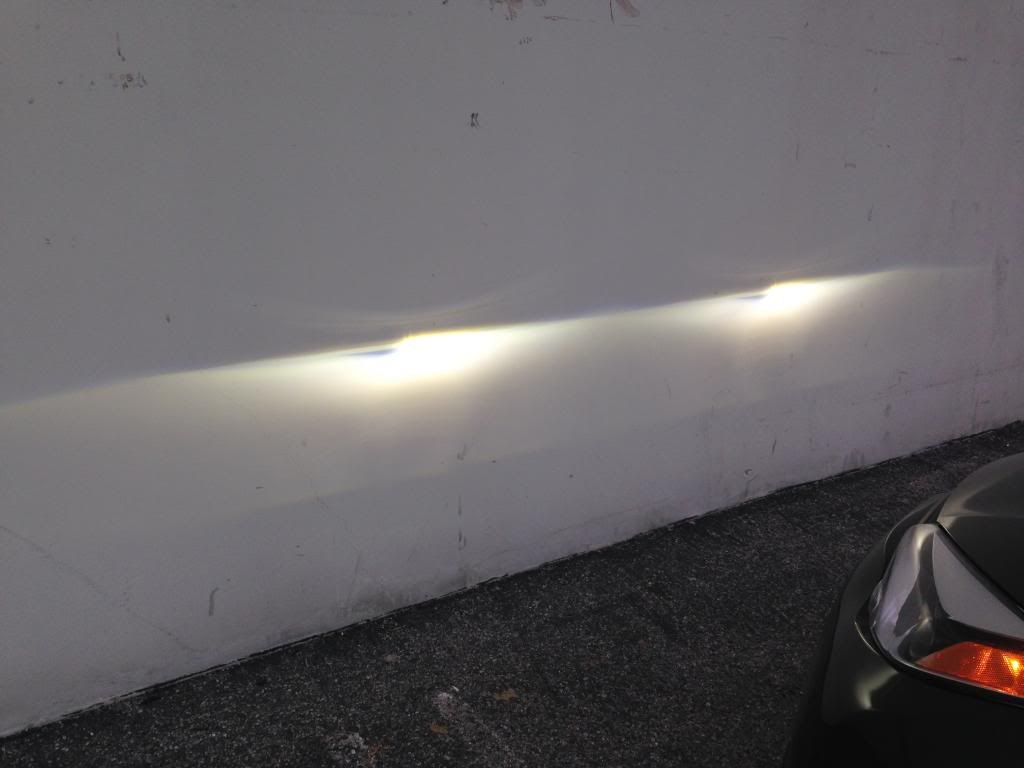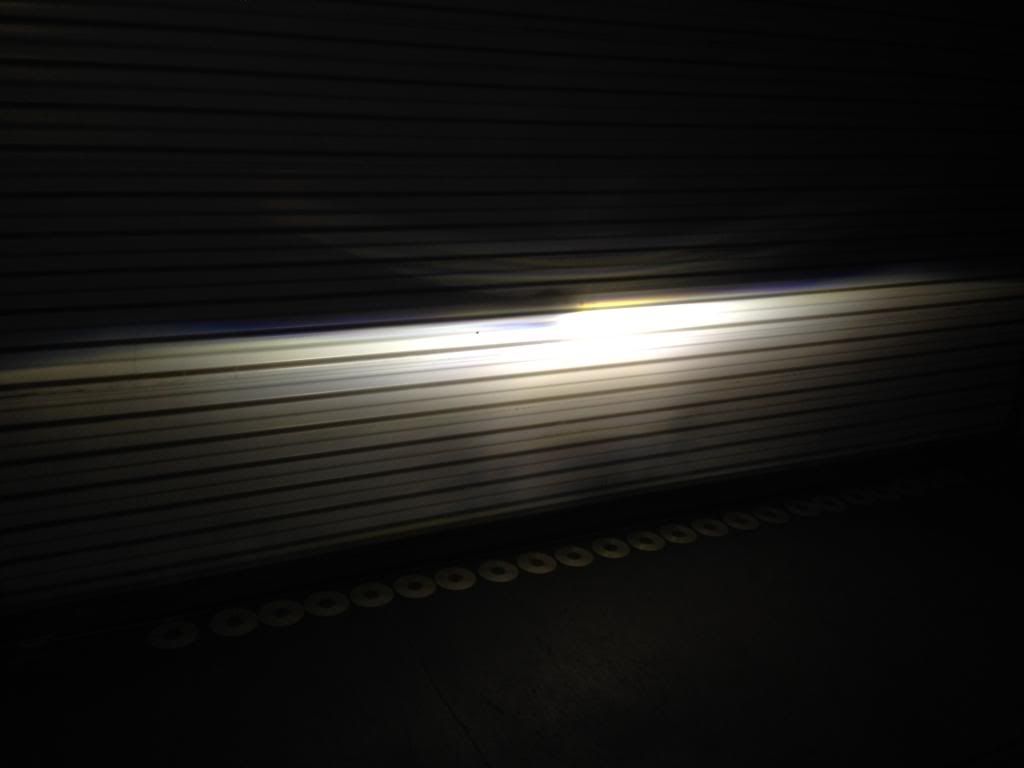 Typical LED head light's sapphia color
Housing had large extension toward back of housing. Couldn't tell natural convection or force convection cooling.
There was two brightness output by switch. I don't know how this work and when this works though.
Maybe at darker place??? at parking light ON position when engine is ON, low beams comes ON at bit dimmer output volume.
When low beam fully ON, it shows full brightness.
But when engine is off, parking light position only light up amber parking light.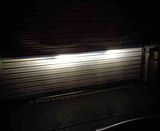 BTW, high beam was just regular HB3 halogen bulb. It work as DRL too.
Very much interested in!!!! maybe small enough for easier retrofitting?(I am sure heatsink fitting can be challenging though, at least better than 5 optic MDX or dual projector set up.)
On the side topic..
Infiniti Q50 had single optic Bi-LED projector, like Lincoln MKZ.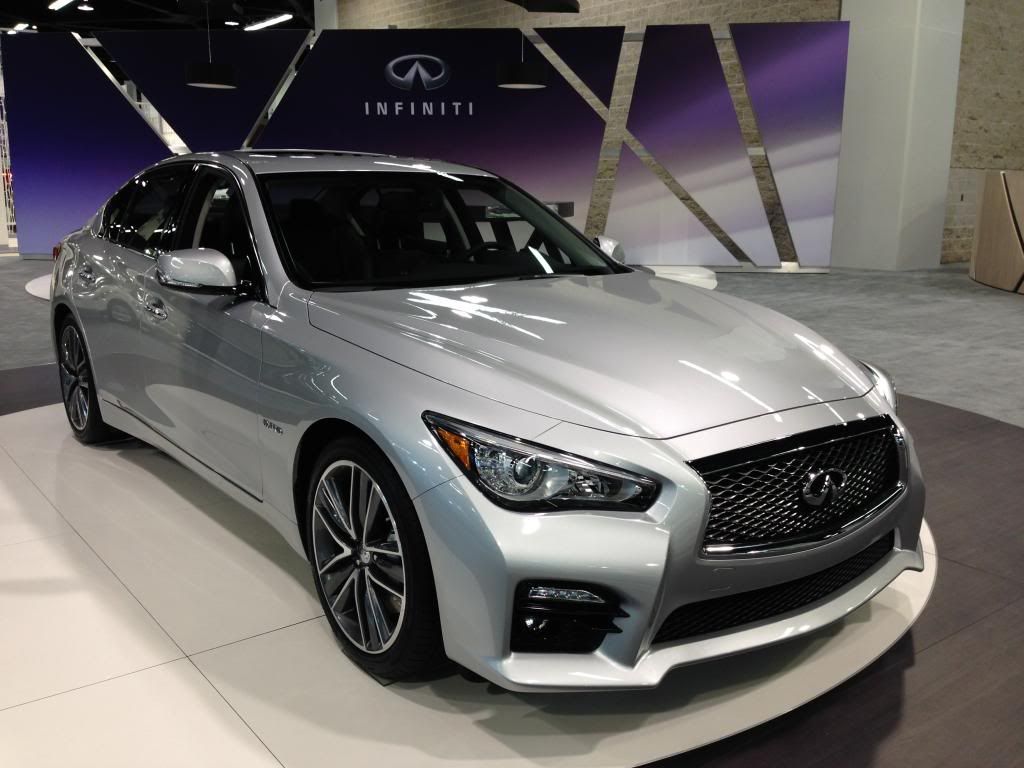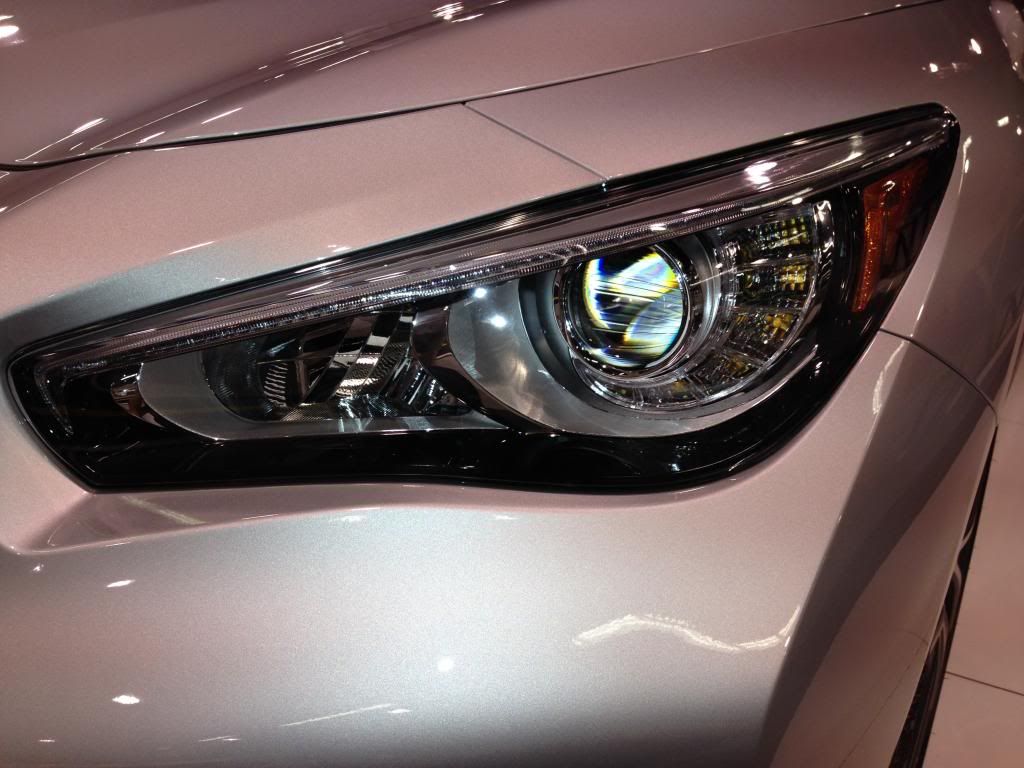 Around low beam reflectors uses Rebel I think.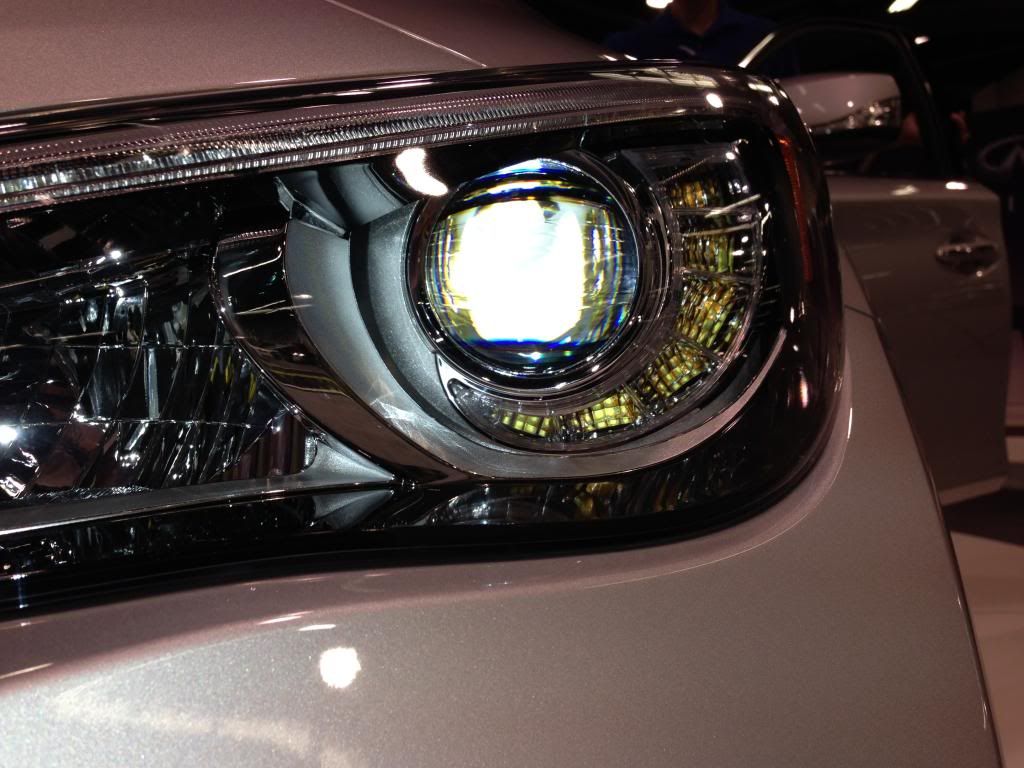 Couldn't observe well,,it was at car show..lol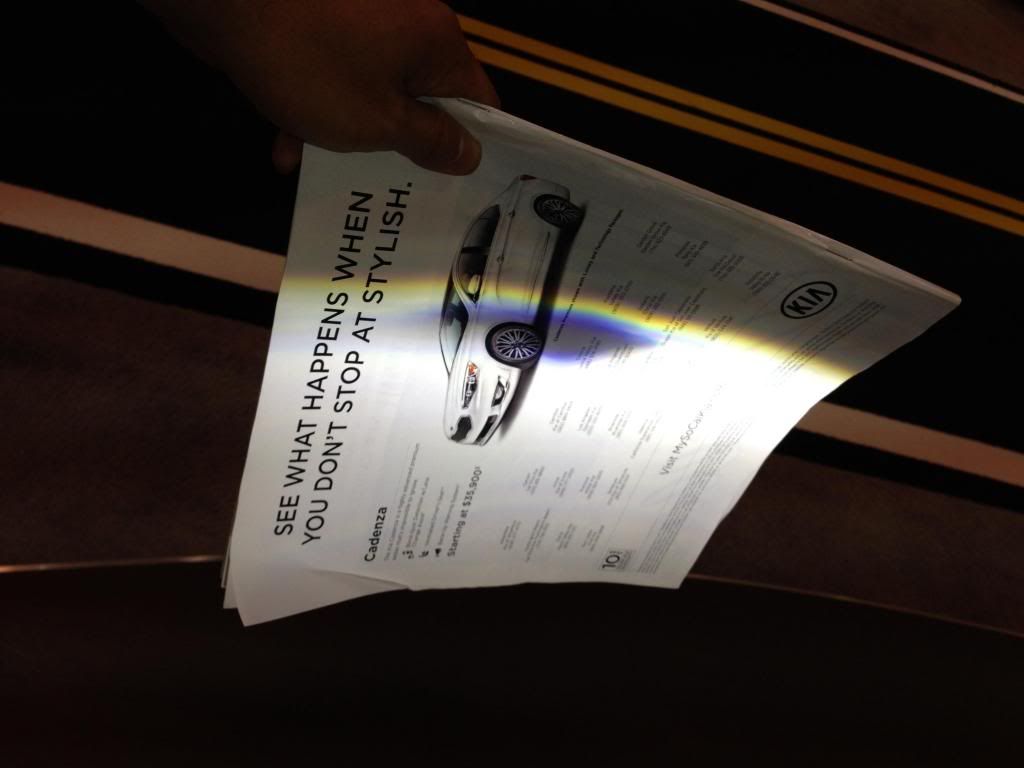 Either one...TRS! please hunt them down and take apart.