I got chance to take quick snap shots of new MDX's LED headlights. Not too detailed pics but it should give us some idea how those works.
It consists of 5 optisc, outer 3 are for low beam and inner 2 does high beam.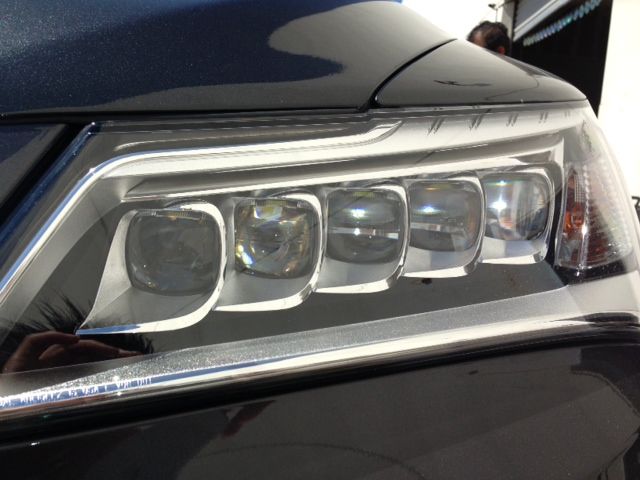 I can't guess emitter specs...it's totally different from Prius/Lexus family 1x4 line layout emitter.
It kinda looks like have 4 chips in ?? ( I kinda see 4 dots in yellow phosphor)
Guessing 4 inter-series layout, something like 13V Vf range type emitter..
Looks pretty balanced overall beam pattern, couldn't take picture outside yet,,,so only near distance shot for now.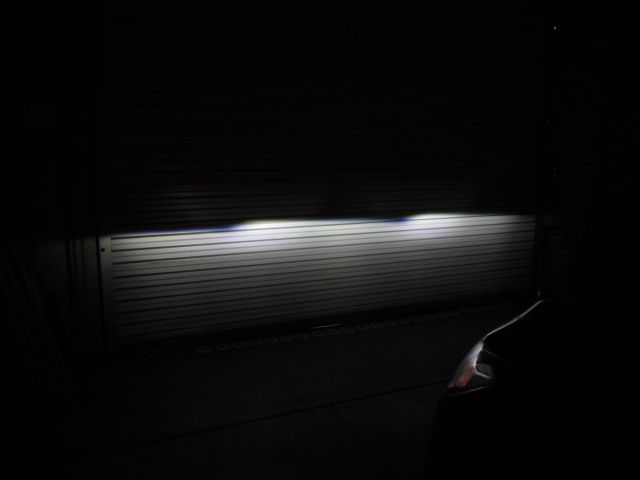 Very good high beam focus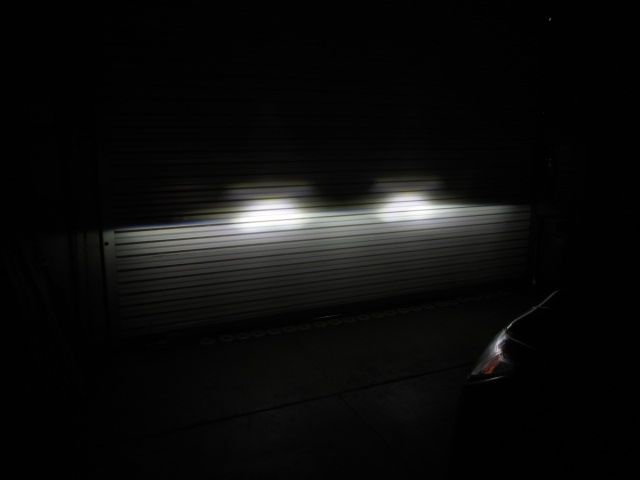 This is high beam only looks like ( 2 inner projector)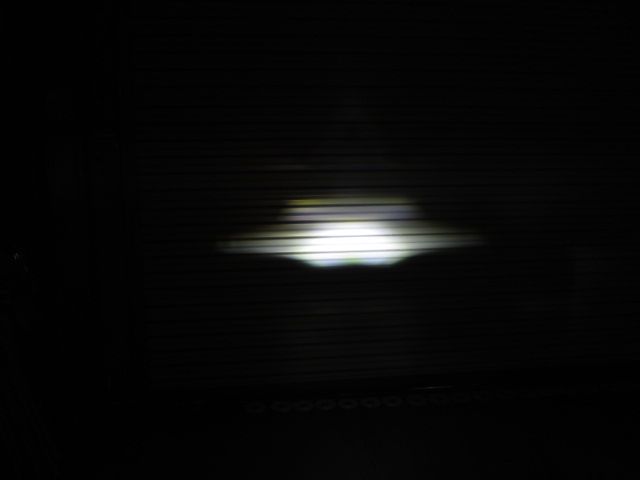 Low beam break down
each looks bit different in pic, but i think all of 3 low beam portion shoot same beam pattern.
Outer
center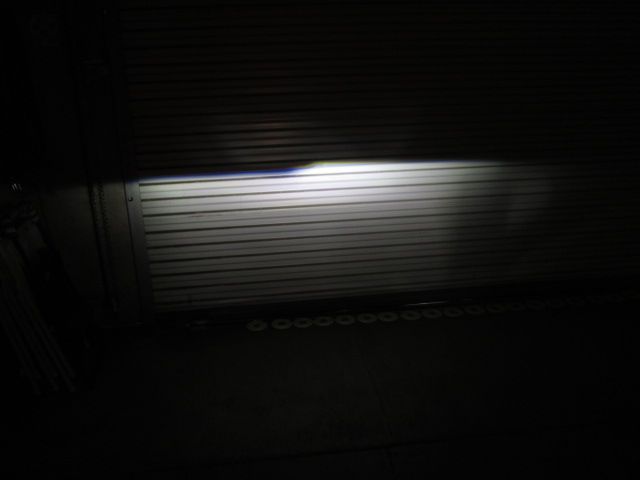 Inner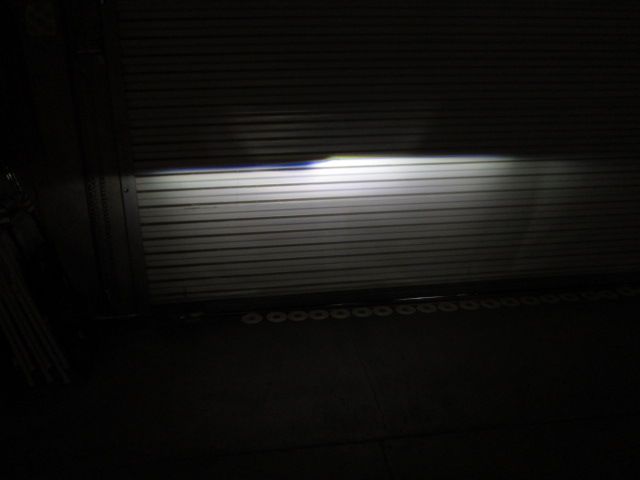 Individual low beam has Koito's beam shaper like main reflector direct beam portion and beam shaper secondly beam.
Low beam pattern consists below 2 pattern.
Overall beam pattern
Along cut off line, there is strong line focus is mixed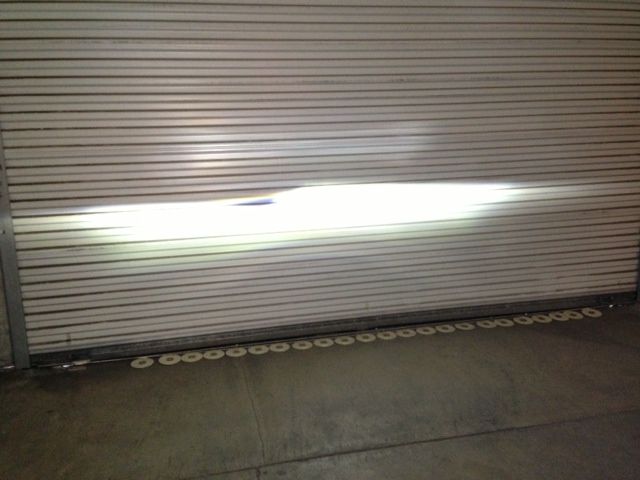 helping distance view balance.
Upper edge of individual lens has fluted portion, and I saw yellow phosphor in that portion,,,so I thought it shoot some kind of side stretching beam, but it actually was doing nothing...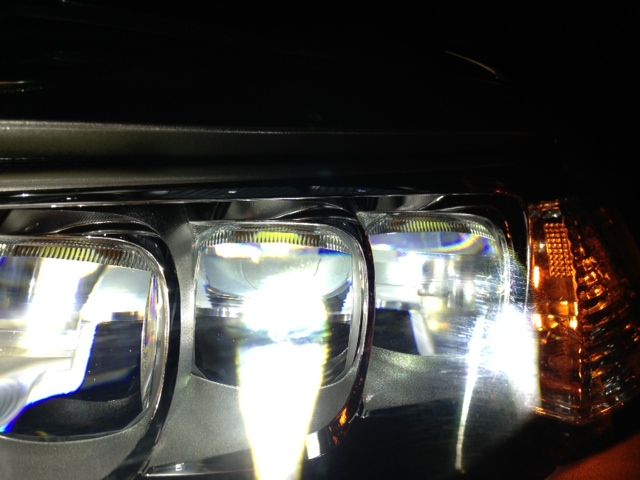 It was very bright and strong beam this headlight produce. But for sure, it will be very difficult to retrofit!!!
New Corolla looks like coming with Bi-LED single projector like MKZ. Those one may be much easier to retrofit into many headlights.
Eventhough,,,heatsink is bulky in vertical dimension..
Unfortunately, I can't take this MDX to the road to snap night time pics,,, I should have access to this vehicle next a week or so..if I get better chance, I try outside mid distance pic against wall.
Hope it feed those who into LED lighting guys interests!!