I had chance to take quick snap of new MKZ dual beam LED projector today.
It is single projector now that has low beam and high beam. It's not like Bi-Xenon system that solenoid switch beam pattern, but it actually has seperate emitter for high beam, so I described as dual beam.
Anyway,,,here is HIDplanet,,picture speak much louder.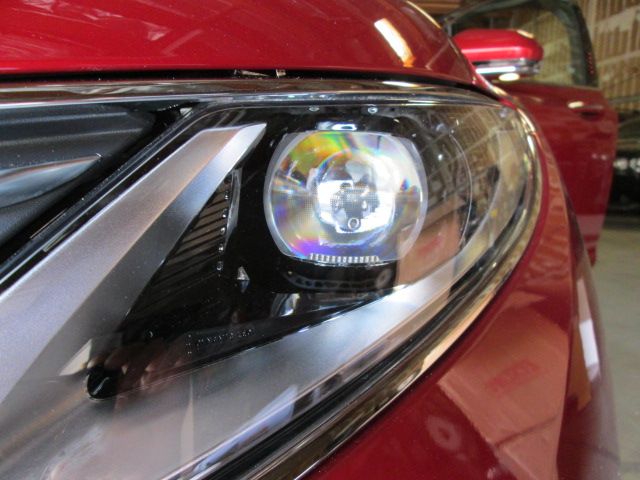 Like many of LED projector, lens is polycarbonate material. it has rather deeper dimple texture.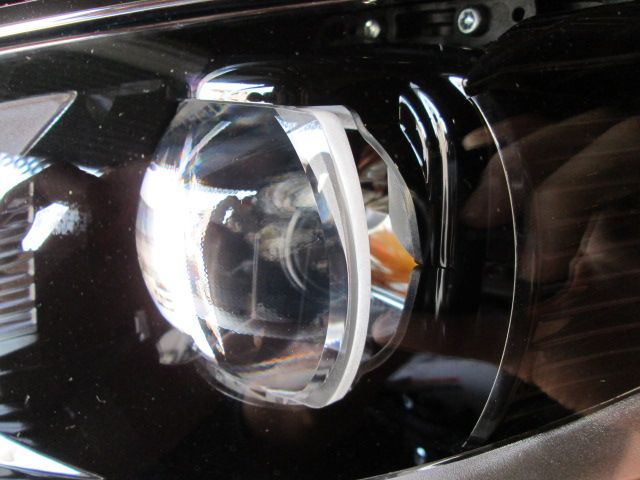 It was very hard to aim angle that shows emitter, this was my best effort. Small yellow emitter chip, that looks similar to what new Prius 2 Projector type module uses. No detail on emitter spec I could tell just by pictures.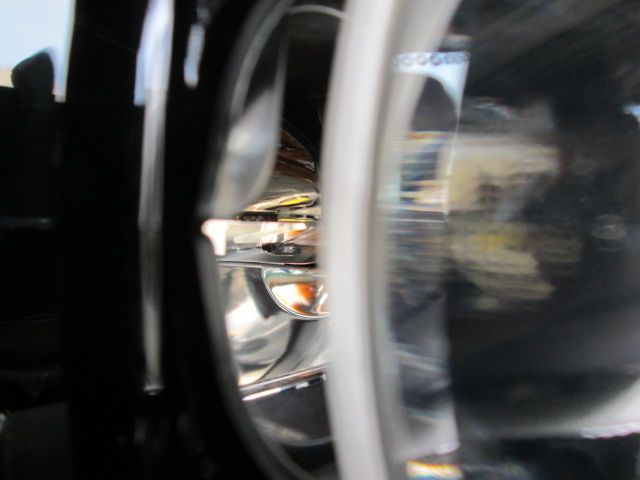 Beam pattern was rather narrow, looked like 3 optics Koito system's main beam pattern without side flood kind beam width.
It has good center focus. Optic seems to have "beam shaper" pretty efficient.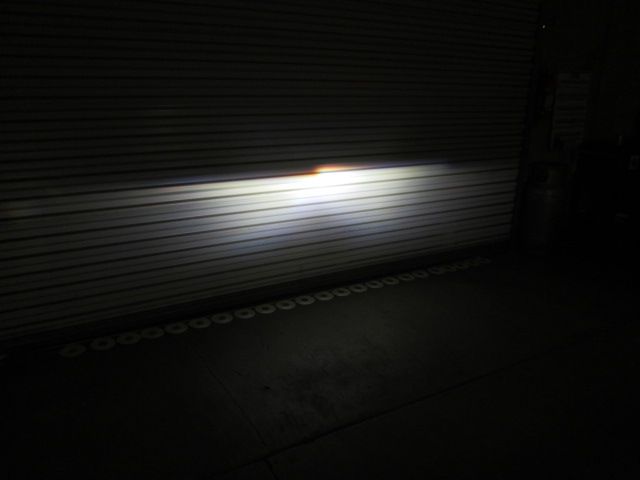 Not aligned well ...lol but hear is closer wall shot of RH and LH both low beam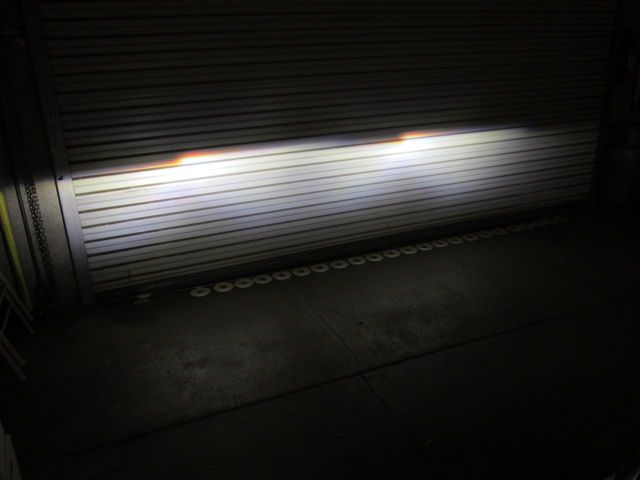 Looks like high beam pattern shows bit of emitter placing accuracy issue? Serve purpose but one side is not idential to the other and I do not believe this was intentional difference.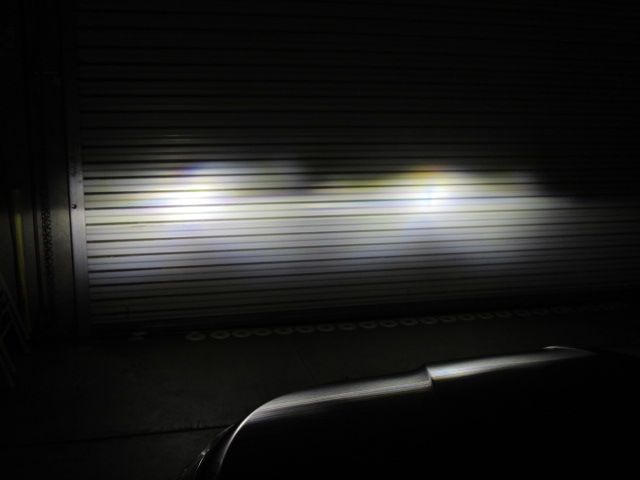 Low beam very close pattern distribution
High beam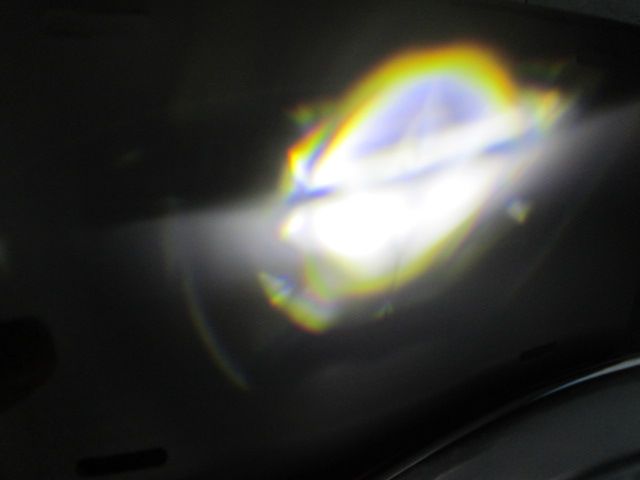 Under beam shaper, there was emitter for high beam. Which kinda gives me question low and high beam emitter placed very close each other, how well they manage heat when high beam mode in extended period use.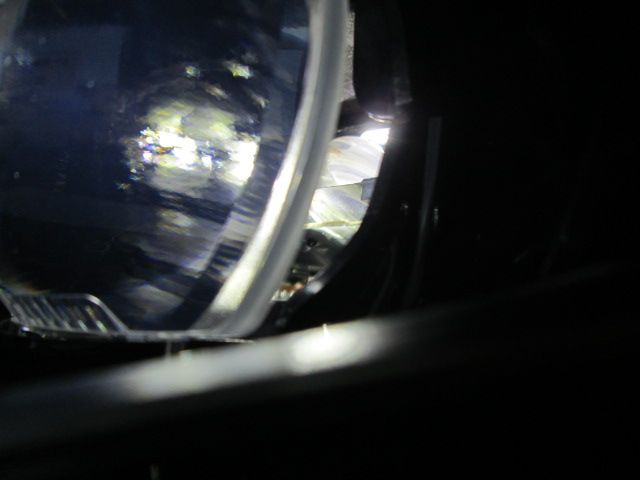 Not too much into detail, but I thought this is very good start point where LED projector can be retrofitted much easier now like HID projectors as now its size down to single optic system!
I am sure heatsink is something bigger and some headache to retrofit but should be much easier than 3 or more multi optic type LED system.
And it work Low/Hi too.
I should have access to vehicle next few days,,if anyone have any request, let me know, I try snap some more pics if I can.