The Koito H11 halogen projector is found in over at least a dozen different import vehicles in the US. Its popularity means there are also many drivers that want to upgrade their lighting to something *better*. From Camry to Tacoma, Altima and Murano, Mazda 3 and 6 -- so many vehicles, so many applications.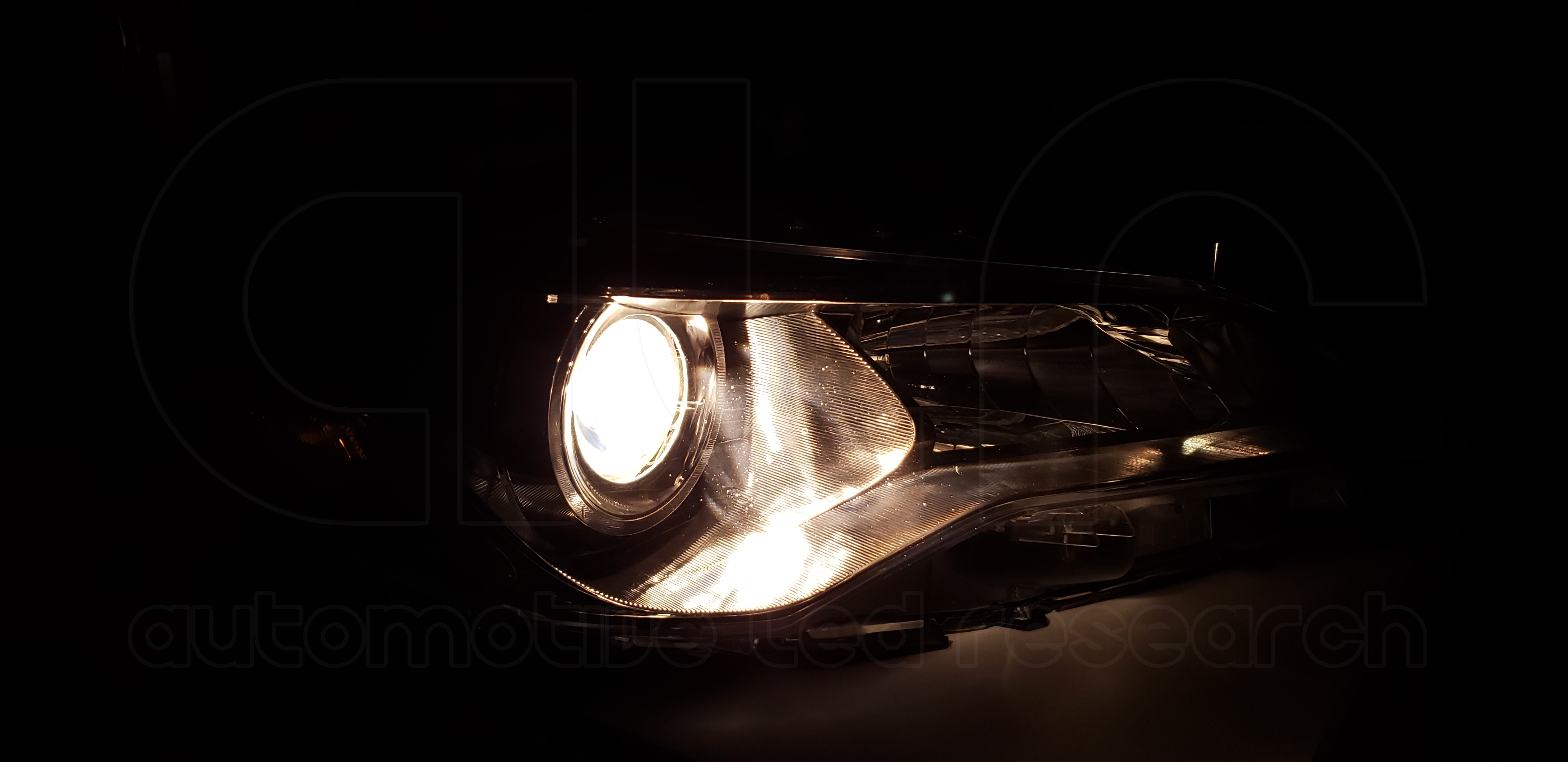 I had a chance to do a quick comparison of a few new H11 halogen bulbs I picked up. The Osram Night Breaker Laser and the GE Megalight +130. Both with similar specs (blue glass coating with clear window for filament and xenon infused). I actually got curious about the GE bulbs from a user on a Tacoma forum who tested these as being brighter than even a H9. I definitely had to test this for myself for sure!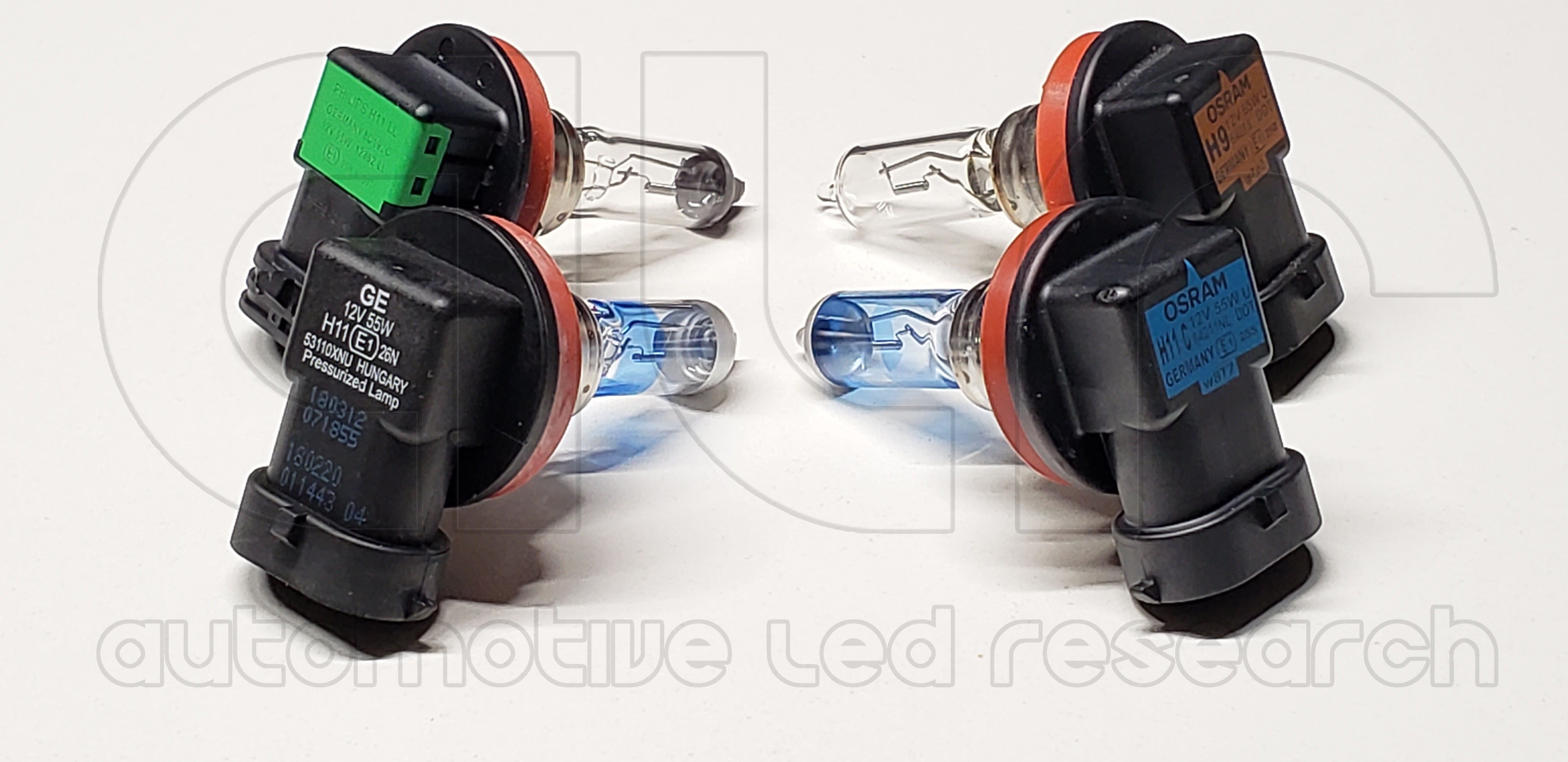 The Osram and GE are comparable in performance. Surprisingly one bulb might have a little better light output than the other at one particular test point and then move to a different test point and its vice versa. The Osram had twice more glare when compared to the GE which I presume is because of the blue coating. The GE only covers less than half of the glass while the Osram covers about 80%. But neither exceeded legal limit. Foreground for the GE did get close to the legal limit but none of the bulbs maxed out the foreground.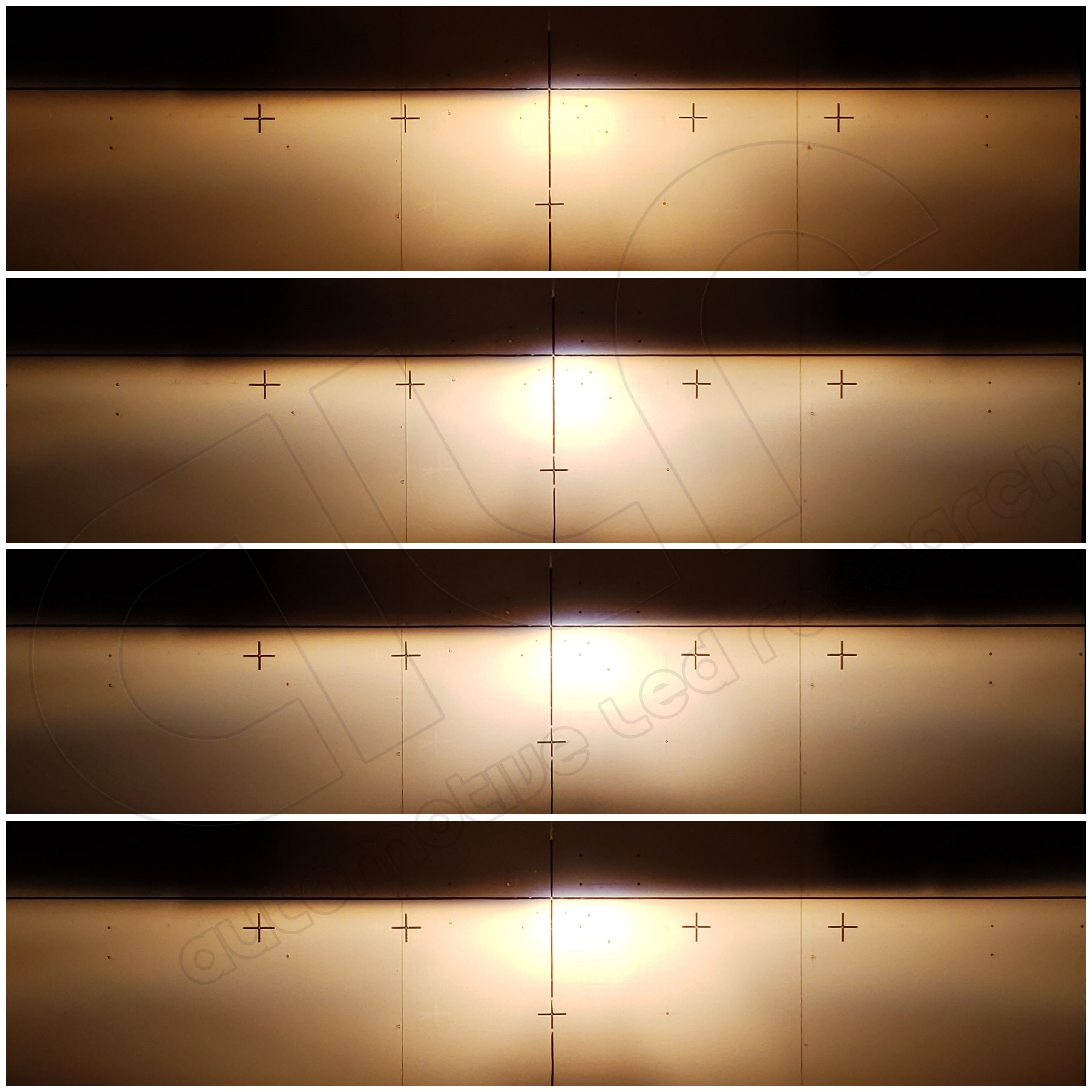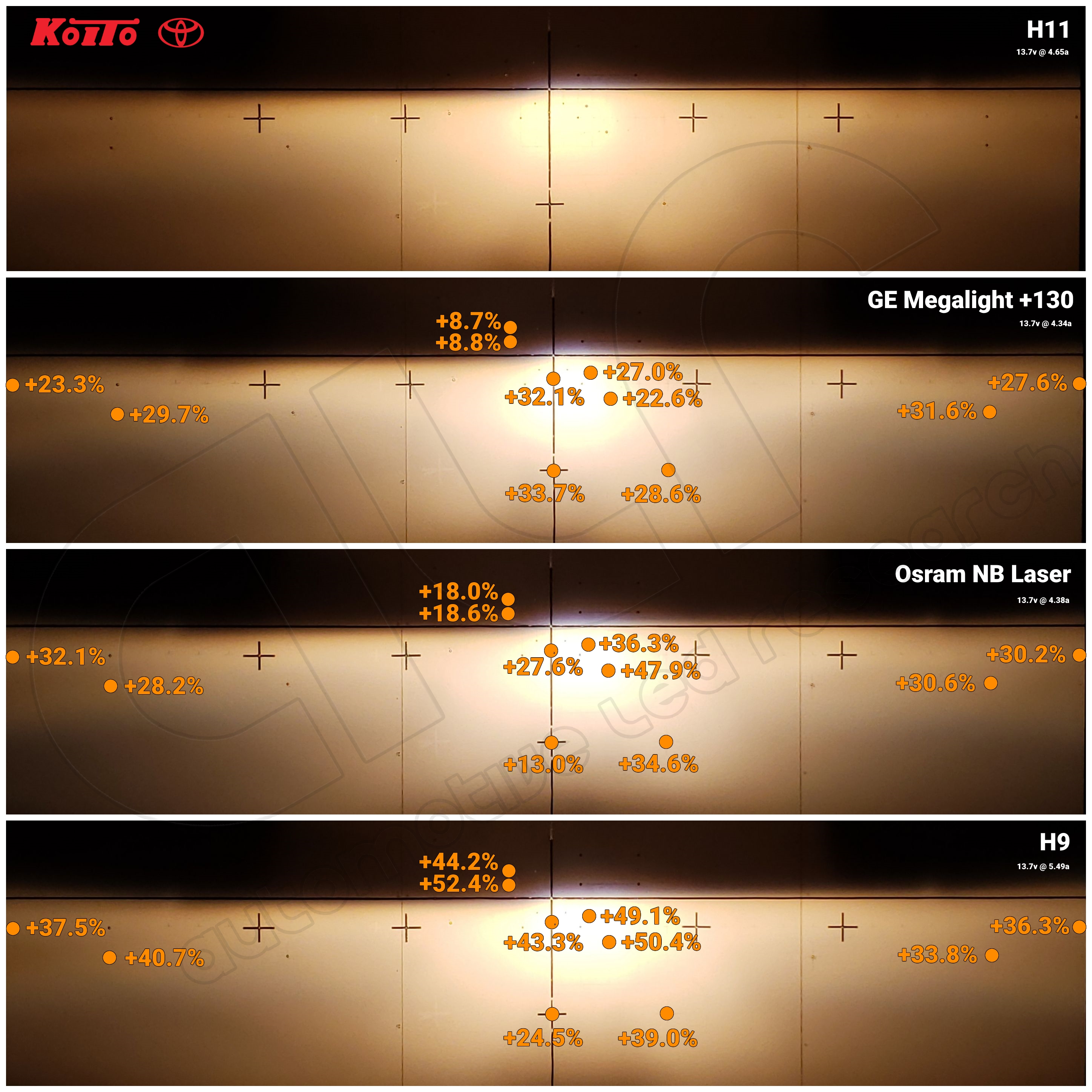 Although the Osram and GE bulbs do in fact boost performance (as well as a *slight* color change), the H9 comes out on top. But at the cost of added glare. In fact the H9 did exceed legal glare limit on the lower test point. Which means that you would have to aim the beam downward slightly, and that would result in less far distance lighting and increased foreground. I did not reaim the H9 and remeasure to see if there would still be improvements over the performance bulbs.
Peak readings were all in slightly different locations. The H11 and H9 were pointed higher on the grid while the GE and Osram were half a degree lower. The original H11 of course has the best location since it is closest to the center H-V mark. The closer to H-V the more light you see further down road.
This is why I feel that taking a peak reading and comparing with another bulb is not exactly an accurate way to determine performance. Because they are usually never at the same location. You must measure peak at the same location as the original peak. So even though the H9 shows a 43% increase in peak output, it also is a full degree to the right.
| | |
| --- | --- |
| GE | +37.0% |
| Osram | +38.1% |
| H9 | +43.6% |