I thought I'd share with you guys. For the past 3 years, I've used Dremel to do pretty much anything without any fixturing or other setup to make the process easier. Recently I was at Harbor Freight and found this little rotary table for $50. It's pretty small, 3 inch diameter only, but it defenetly a good tool to have when use with any other cutting tool. For those of you that don't want to spend a ton of money on bigger machine, you can use this rotary tool and a small drill press/Dremel to trim the shrouds, reflector, doing custom extension, trimming projectors, etc. A small drill press or Dremel work station kit would run you about $100. When you use this rotary table and dremmel, your quality of work goes exponentially, much better than doing it by your hand. It goes pretty fast too and pretty repeatable. You're not going to get +/-.005" of tolerance, but this is not building rocket either.
Here is the setup to trim the outside diameter of E46 Shrouds.
Tools:
Dremel
Dremel drill press workstation.
Harbor Freight 3" rotary table
Saber tooth cutting bit
Harbor Freight saw tooth cutter.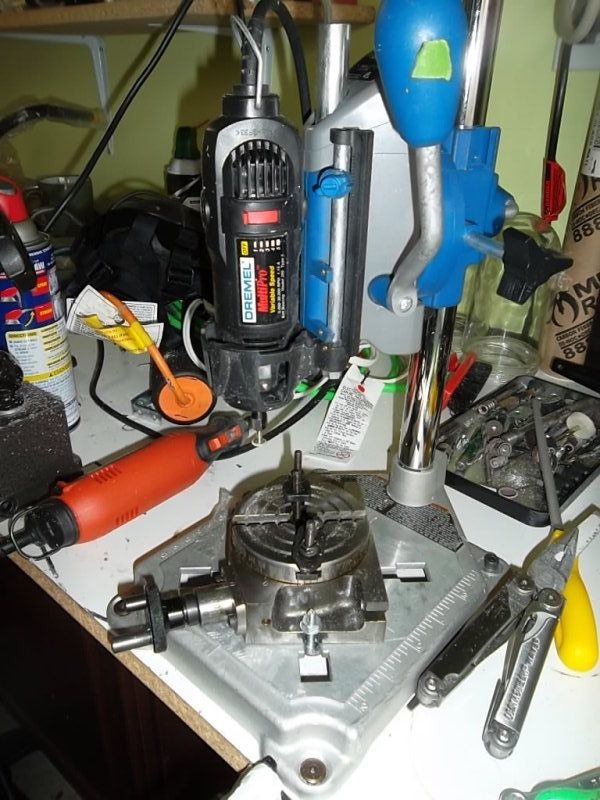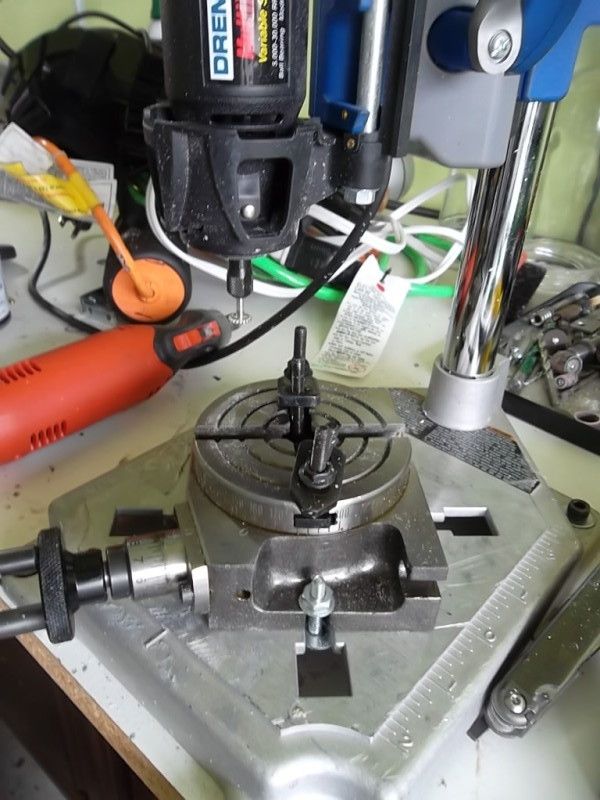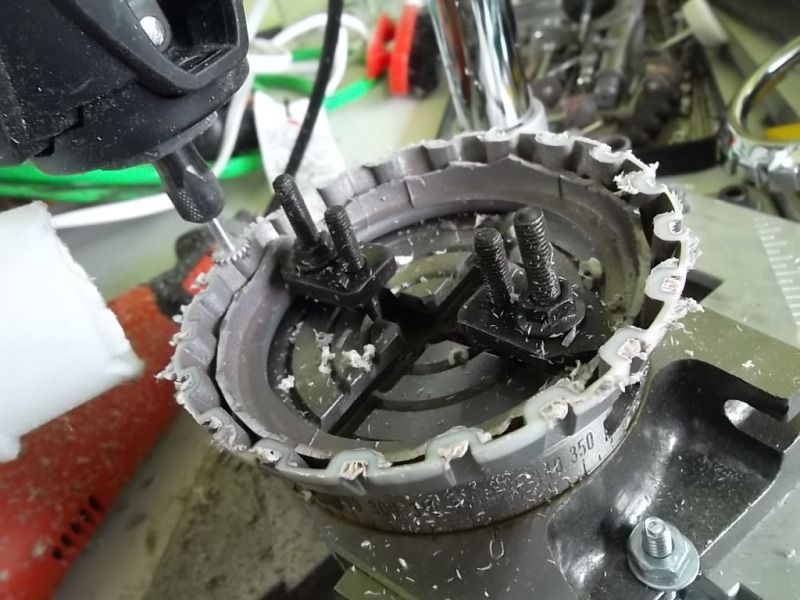 When you are cutting plastic with, you want to go slow and use coarse cutting teetch ( that was the reason using the saber tooth/saw tooth cutter). Since this is not your Bridgeport milling machine setup, you want to plunge it slower and take small (.020") material at the time. This would save your dremel motor and prevent it from burning the plastic. I have not tried cutting aluminum (projector housing) yet, but I would imagine I can use the same setup but need to go faster and a lot less material to remove. You can even get some high speed milling bit for the Dremel.
Here is the video. Saber Tooth Cutter
Saw Tooth Cutter.
Here is the result. I did 5 of these in 1 hour.